Check out Drift Cafe, Gloucester's Newest Place for Cocktails and Coffee
Picking a restaurant to sit with a cup of coffee or tea, meet up with friends for a cocktail before a show, or get a quick sandwich before a whale watch can be daunting - but Cape Ann has a new spot that has something for everyone.
The recently opened Drift Cafe is now occupying the spot at 3 Main Street in Gloucester's West End, directly across from Tonno and the Blackburn building. The location was formerly occupied by Caffe Dolce and then, for a quick stint last year, Cafe Brew & Spirits. The cafe has large windows overlooking St. Peter's Square and the harbor and within walking distance of all of downtown, which is optimal for tourists and residents alike.
I sat down with owner Rick Hosman recently to discuss his new venture. He and his husband Kurt have lived on the North Shore, as well as Worcester and Dorchester, since the late 90's, when he moved up from his hometown of Atlanta and met his husband in Boston. They currently reside on Wheeler's Point in Gloucester.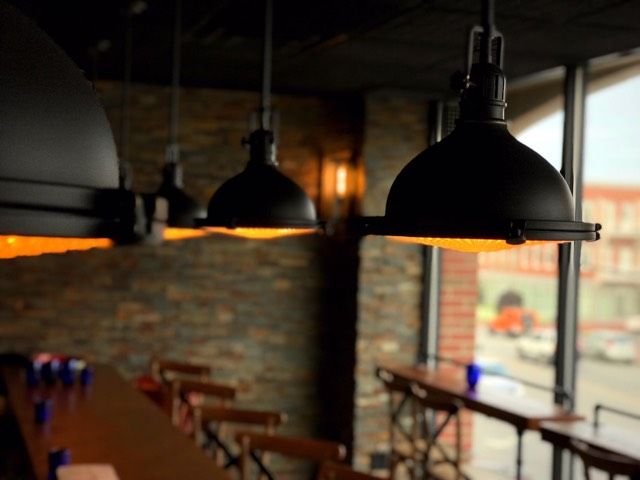 Rick wanted to start a business in Gloucester in part to become immersed in the community here - he's a people person, through and through. Since the wedding industry in Gloucester is thriving, he initially researched opening a related boutique on Main Street. However, that plan didn't come to fruition - and when the cafe space came available, they quickly jumped on the opportunity. "The real reason we wanted to open Drift was that the last owner was selling more heavy coffee and less alcohol - we wanted to go the 50/50 route."
The cafe has a seasonal liquor license, so from April 1 to January 15 of each year, they can sell beer, wine, and spirits - and during the winter, coffee only. They have a wide selection of craft beers and cider, as well as focusing on martinis and whiskey. "We're whiskey heavy," Rick explains, as he wanted to focus on something specific so the space stands out in a tourist area with many bars to choose from. "How do you distinguish yourself from others in the area? You want whiskey, you come to us."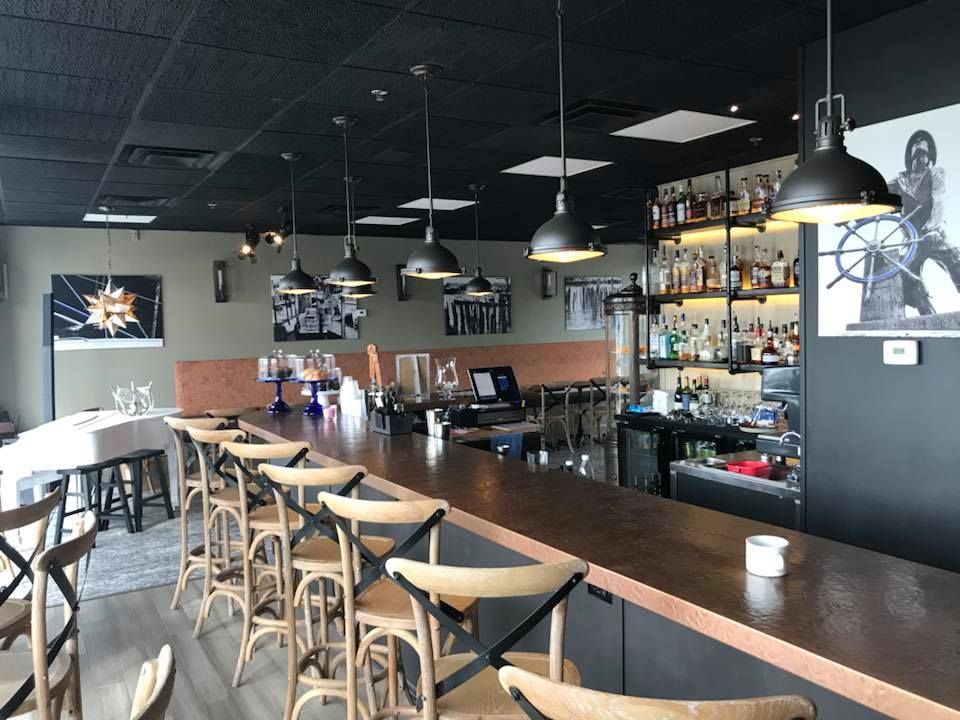 It's not just the whiskey that's a draw, however. They have made themselves a unique space unlike any other in Gloucester. Drift is welcoming, with plenty of options, and a perfect place to either grab a tea and sandwich at noon and set up a laptop, or come to hear music at 9 PM and drink a beer.
"During the day, we are a coffee house Café that focuses on espresso-based drinks while proudly serving an array of fresh made, pastries, muffins, scones and croissants along with fresh seasonal salads and sandwiches. At night, we transform into a bar where people feel "at home", dishing out an array of bar bites and stirring up both classic and contemporary elixirs for every taste and price point. Whether you go booze free or spiked, we welcome you to go ahead and espresso yourself. Drawing inspiration from the unique character of the neighborhood and the local community, and the creator of Café Brew and Spirits the NEW Drift Café Gloucester has been designed to be part of this growing community, satisfying both body and spirit from sun up to lights out." - Kurt and Rick Hosman
The locations' intimate atmosphere (the capacity of Drift is 50, employees included) lends itself well to the type of musical talent Rick and Kurt have on a rotating basis. They focus on music that is less rock and roll and more acoustic, with acts ranging from Jazz to Americana. Local artists Nathan Cohen, Brian King, Joe Cardoza and Joe Wilkins are on the roster, and they're excited to have Carlos Menenez' New Orleans style 6 piece band for Fiesta Saturday. The L-shaped cafe has a brilliant white baby grand piano, perfect for singalongs.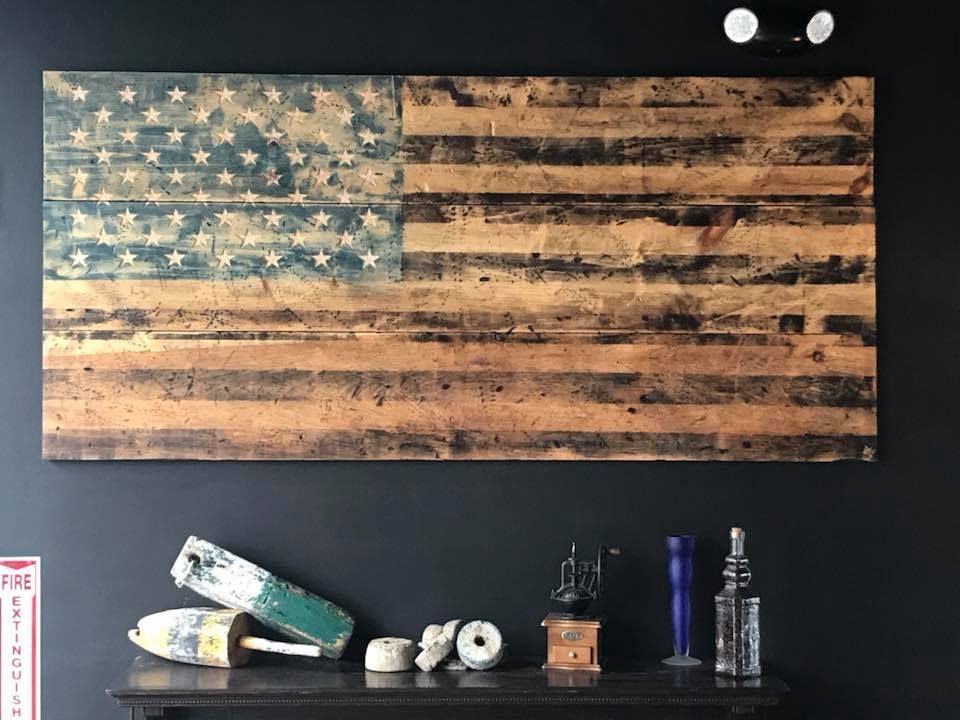 The owners of Drift have a keen eye for decor, with both Kurt and Rick piecing together their individual visions for their new spot into a cohesive, and stunning, layout. A stacked stone accent wall matches perfectly with the hammered copper bar. Kurt made a lot of the wood finishing touches - including the bench that runs along one side of the bar, with beautifully upholstered cushions.
The standing counters against the windows overlooking St. Peter's Square feature deep, rich wood repurposed from a 300 year old Boston brownstone, and are bolted to the ground with cast iron piping. Matching wood shelving at the bar keeps the whiskey handy, and the wall display is backlit by LED lighting which changes color with a remote control. The lighting underneath the countertop, as well as over the piano, is also changeable depending on the mood of the evening. The color and light mesh perfectly with the rainbow flag erected for Pride month to make it known this is a welcoming atmosphere. Rick thinks he'll change out the flag monthly, but isn't quite sure yet.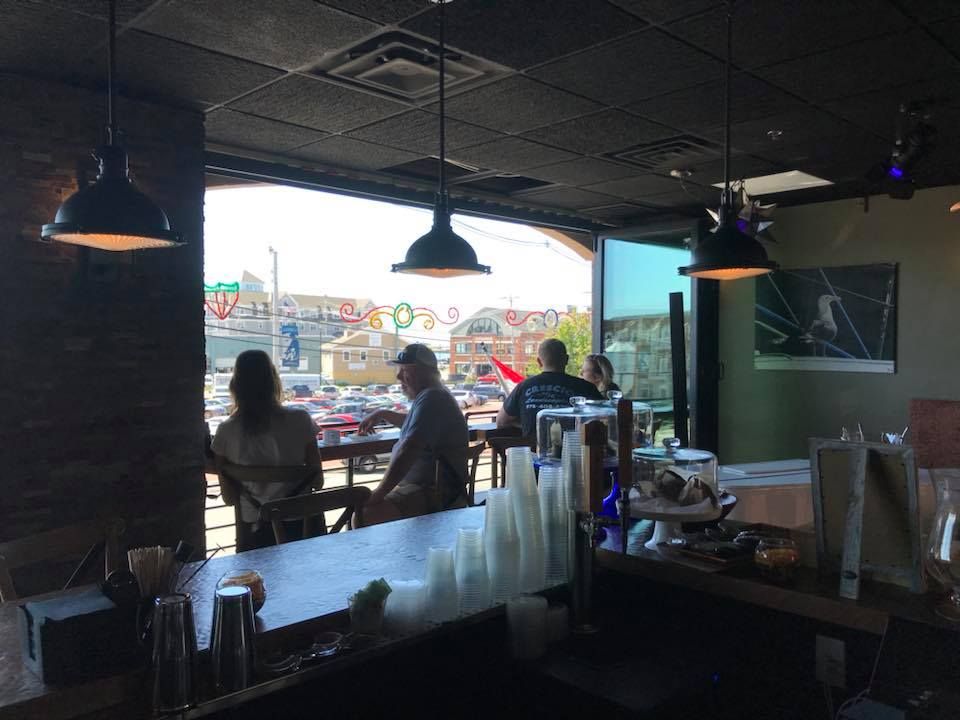 Just this week, the cafe closed for the day to install new bifold windows that overlook Rogers Street and St. Peter's Square, so patrons can dine al fresco just in time for Fiesta! The owners aren't sure what to expect for their first Fiesta, but they'll be prepared no matter how the crowds turn out.
Rick welcomes his guests to linger as long as they'd prefer, and he's provided plenty of outlets and usb ports for charging laptops and phones. He's even stocked the bar with extra cables if people run low on phone batteries.
Drift Cafe does have a full kitchen, with a menu that offers sandwiches, salads, wraps, and paninis, as well as breakfast sandwiches in the morning and a charcuterie plate in the evening. He'd like to eventually expand the menu with some lightly fried food, like shrimp. There are plenty of baked goods that pair well with a coffee or espresso on display.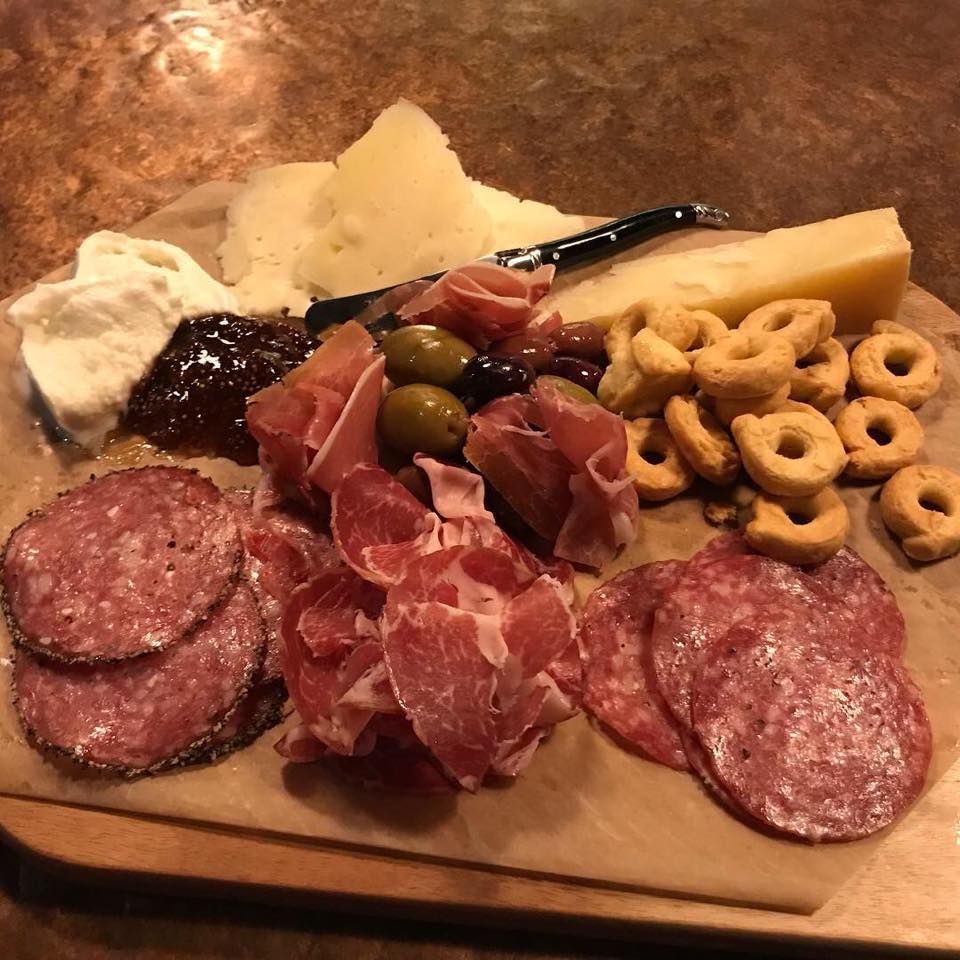 Kurt and Rick's decor, menu, and drink list work to set the cafe apart from other watering holes that serve a different clientele or larger parties. "We're not Pratty's or Mile Marker," Rick points out. He's right - there aren't any other bars in town where one person can have a drink, and the other can have a fair trade cup of perfectly roasted coffee. Drift seems poised for success - and we're excited to watch them grow.
For more information on Drift Cafe's current hours, as well as drink and food specials and upcoming musical guests, check out their Facebook page.
Selling Your Home?
Get your home's value - our custom reports include accurate and up to date information.
Get Home Value