Zillow and 85 Client Reviews for Real Estate Agent Patty Knaggs
Do you read online reviews before you purchase? Most people do...
Re/Max Agent Patty Knaggs started collecting online reviews in 2006. You may be familiar with Zillow - the popular real estate website. Since 2006, the site has become the world's largest real estate network for not only home sales, but finance, rentals, as well as estimated values (Zestimates!), data for homes not on the market and real estate agent reviews.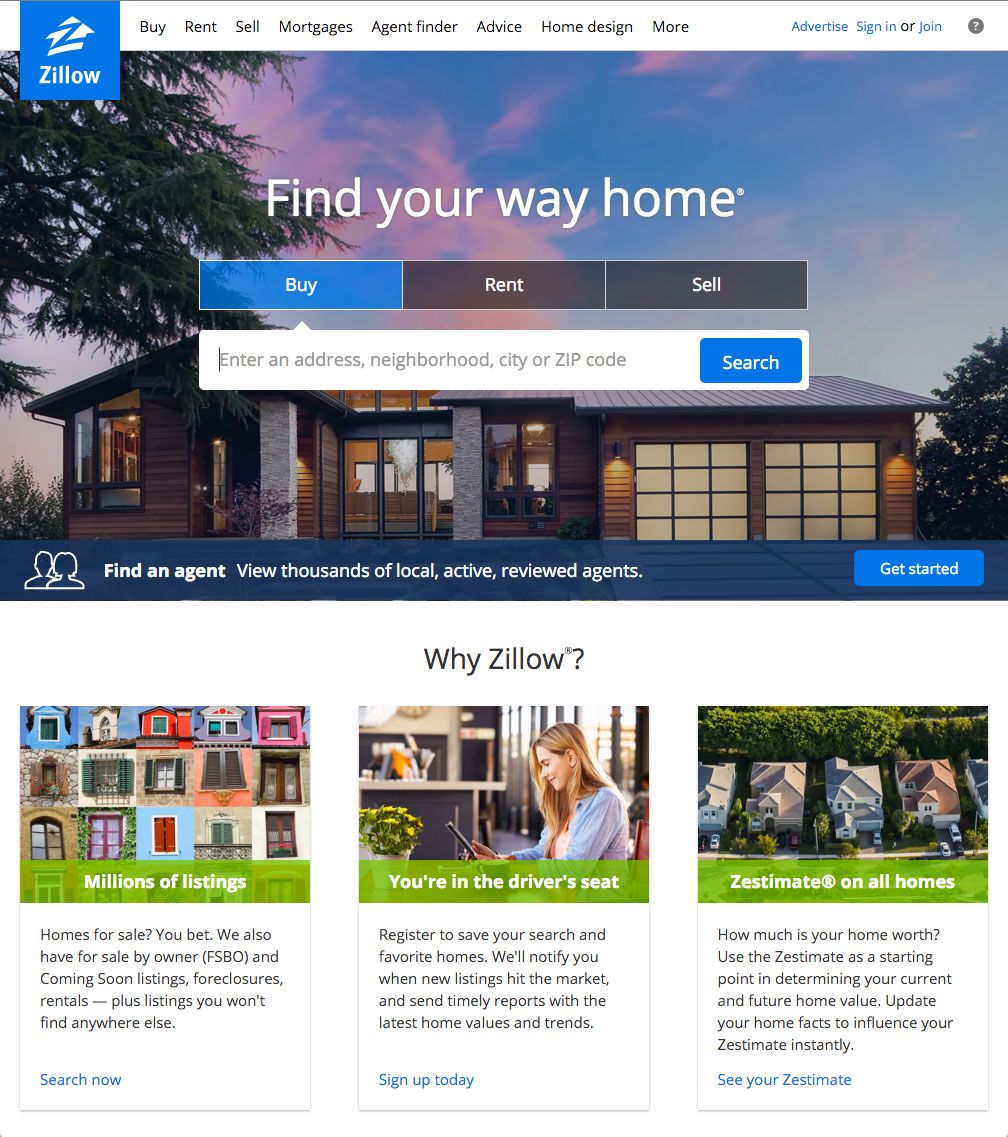 In fact, four out of every five homes in America has been viewed on Zillow! Patty, who is a Premier Agent with Zillow has an incredible 85 reviews on the site from previous clients - with a 5 star rating across the board!
Patty's dedication to providing superior service to all her clients no matter what their budget may be, whether they're buying or selling, has helped her become a runaway success with her clients and has spread through word of mouth as well as online.

For instance, recently Patty helped Phyllis B find a condo in Beverly. Phyllis writes,
"As I first time buyer, I could not have been more pleased/impressed and calm. Patty's expertise in her field is outstanding and above and beyond the scope of the normal service in this industry. She walked/guided and educated me through the entire process which was extremely comforting and most helpful. I would absolutely recommend Patty as a first class Real Estate Agent to a buyer or seller."
Kathleen and Mark G. also had rave reviews for their recent home purchase facilitated through Patty. Kathleen writes:
"My husband and I relocated and were searching for a home. We knew nothing about Gloucester and needed someone who was experienced not only with the local real estate but also with local changes and projected growth. There were two homes that we wanted to purchase and both homes Patty had the inside scoop that affected our decision not to buy either of them. One home with a beautiful view was going to be lost by a new development across the street. The other home with a beautiful location was going to have outrageous renovation costs. Patty could have sold either of those homes to us and made a good commission. Instead she steered us away from both properties. Then when a gem came on the market, she made sure we toured it before the for sale sign was even up. She was instrumental in helping us secure it the first night even though it already had 5 showings scheduled for the very next day. We now have the home of our dreams thanks to Patty."
Last year, a couple bought a condo in Rockport through Patty. They wrote,
"We spent almost 2 years looking for a condo with Patty. Despite the countless hours looking she never made us feel like we were wasting her time and always kept a positive attitude assuring us we would find the right one. When we finally did find our dream home, Patty's knowledge of the area and her contacts were invaluable... she was there for us during every step of the process and made sure that the closing and move went smoothly. She is a real pro,"
Joe, searching for a vacation home, also had a great experience.
"Patty worked as a buyer's agent to help us find a vacation house in Rockport, MA. She worked patiently and diligently with us for over a year before we finally found and purchased the right house. Throughout our search process, Patty displayed remarkable knowledge of the local real estate market and provided valuable, objective advice regarding the various properties we considered. She was very responsive and helpful, and always seemed willing to go the extra mile to assist us. We feel very fortunate that we found her early in our search process."
Not just a buyer's agent, Patty has also made it possible for local homeowners to sell their homes not only at the right price, but also quickly. Here's a review from a Cape Ann seller.
"We recently worked with Patty to sell my mother's home in Gloucester. Patty was extremely knowledgeable about the local market and current buyer's preferences and she expertly guided us through the entire process. As a result, we received multiple offers during the first open house, and the property was under agreement after only 6 days on the market! She continued to provide her knowledge and insight throughout the close process as well. Patty is so responsive and professional -- I would highly recommend Patty Knaggs if you are planning to sell a home."

Recently, Patty sold a waterfront home here in Gloucester. The owner was thrilled!
Patty recently sold my house in Gloucester, Massachusetts. She walked me through every step and was completely supportive. She is a real pro and understands every nuance of selling a house from the staging to the closing. Patty has a great sense of humor which can help keep things light but also pushed me in a supportive way to make sure I was meeting deadlines. I thoroughly enjoyed working with Patty and will not hesitate to recommend her to anyone selling a home.
Frequently sellers are buyers too. This client had that great experience to tell.
I can honestly say that our experience with Patty Knaggs made the whole process of selling and buying a home so much better. She sold our home in one week!! I believe that her attention to detail and personality made that happen. From the moment we began working with her, we had her undivided attention-she responded to our phone calls, emails, and questions immediately and was never too busy for us. In addition, she told us how to get our home ready for the open house, she made a positive impression on prospective buyers, she was willing to show the home for us at any time, and she also had people fill out an email survey, which gave us valuable feedback. When it came time to purchase a home, Patty honed in on exactly what we were looking for. She was willing to see homes at any time with us, and she constantly contacted other agents to get us early showings, weekday showings-whenever was convenient for us. Although inventory was limited, she found us the perfect house. She and my husband went to see the home the day it went on the market, and there ended up being several offers on the house that day. Patty went above and beyond and because of her professionalism and personal touches, we got the home. She guided us through every step until we closed on the new house, answered every question thoroughly (the important ones and the mundane), and was absolutely awesome. She also knows a lot of people in the real estate professional community, which made finding the other people involved (lawyer, mortgage broker, home inspector) super easy, and we appreciated all of the people that she connected us with. I highly recommend Patty Knaggs as a buyer's and seller's agent.
As written by her clients - Patty knows the area, knows the market and knows how to exceed her clients expectations whether it is guiding them to their dream home - or to a quick, lucrative sale.
If you're looking to buy, sell, or get an estimate for your home's market value, contact Patty today at 978-290-1407!