Where To Go To Pick Apples Near Cape Ann
Now that fall is in the air and the kids are back in school, it's time for one of the most beloved activities for us New Englanders - apple picking! Even though there's no orchard right here in Gloucester or on Cape Ann, there are plenty here in Essex County within a short drive that offer a day of fun for the whole family. Who doesn't love a kitchen full of delicious, fresh apples?
Russell Orchards
One of the more well-known local apple picking spots is Ipswich's Russell Orchards. Not only do they have a vast orchard with many varieties to choose from, but there's plenty more for children and adults to enjoy! There is a large storefront that sells apple cider donuts, fresh produce, and locally sourced specialty items.

The orchard has a variety of barnyard animals, some of which are free-range, like chickens and other fowl. Pot bellied pigs, goats, rabbits, and other animals from local rescue groups will delight small children, and visitors are encouraged to pet and feed them (with the appropriate feed only). There is also a small playground area for children.

Best yet, Russell Orchards even has a small winery! Wine tastings take place on weekends, and in colder months the large fieldstone fireplace makes the winery great place to stop by and enjoy a sampling of wines. The orchards' 2016 Annual Apples and Wine Festival will be taking place November 5th & 6th, and will showcase several of the winery's award winning wines and hard ciders. Wines at the event will be arranged by type and paired with complementary foods by the experience staff, who will explain the offerings as well as teach participants about fruit wines and hard ciders. The festival will have activities such as live folk music, hands-on cider pressing, make-your-own apple pie, and in-season apple variety samples.

Russell Orchards also lists the daily varieties of apple crop that are ripe and ready to be picked on their website.

During the weekends and Columbus Day, the price is $20, cash only, for a peck bag of apples. For weekday entry, each person's entrance fee is $3.00, and apples are $1.95 per pound
Cider Hill Farm
Just a short drive away, Cider Hill Farm in Amesbury has not only apple picking, but other traditional fall activities perfect for young children, like weekend festivals that feature hayrides, as well as delicious snacks like kettle corn, candy apples, hot cider, and of course, cider donuts. Cider Hill is a family-owned farm, now run by its third generation.
When you get to the farm, check out the farm store first! Cider Hill's expansive farm store has great local produce, meats and cheeses, favorites like fresh apple cider, bakery items, specialty foods, and gift items. The store will also have containers for picking apples, as well as instructions. The farm is open daily from 8 AM - 6 PM. The "What's Picking" section of their website gives visitors and up to date account of what types of apples are available. For instance, currently the farm has Cortland, Macintosh & Gala. A peck of apples is $20, a half bushel is $35.00.
Boston Hill Farm
Nestled on Rt 114 in Andover, Boston Hill Farm is another wonderful family owned farm - this one in its twelfth generation! Like most farms, they have a farm stand where you can purchase honey, fudge and chocolates, ice cream, fresh made soups and sandwiches, Richardson's milk, meats and cheeses, fruit and fruit baskets, gifts, specialty foods, Stonewall Kitchen food items, farm fresh eggs, coffees, and more. Between Sept 17 and Halloween, the farm has Apple Festivals every weekend day!

The farm has a small animal section with working farm animals such as chickens, sheep, goats, and rabbits - food for the animals can be purchased at the farm stand. As always, please only feed farm animals the pellets that the farm provides!

The Pick-Your-Own apple section of the farm is open until mid-November! The varieties to choose from include McIntosh, Cortland, Macoun, Ginger Gold, Paula Red, and Red Delicious.

Pumpkin picking is also available at the farm in late September and October.

Boston Hill Farm is open 7 days a week from 9 AM - 6 PM. For more information or directions, check out their website.

Smolak Farms

Smolak farms, also located in North Andover, offers expansive apple picking options and lots more! The farm stand features fresh coffee and baked goods, made to order breakfast sandwiches, amazing lunch sandwich options, whoopie pies, and more!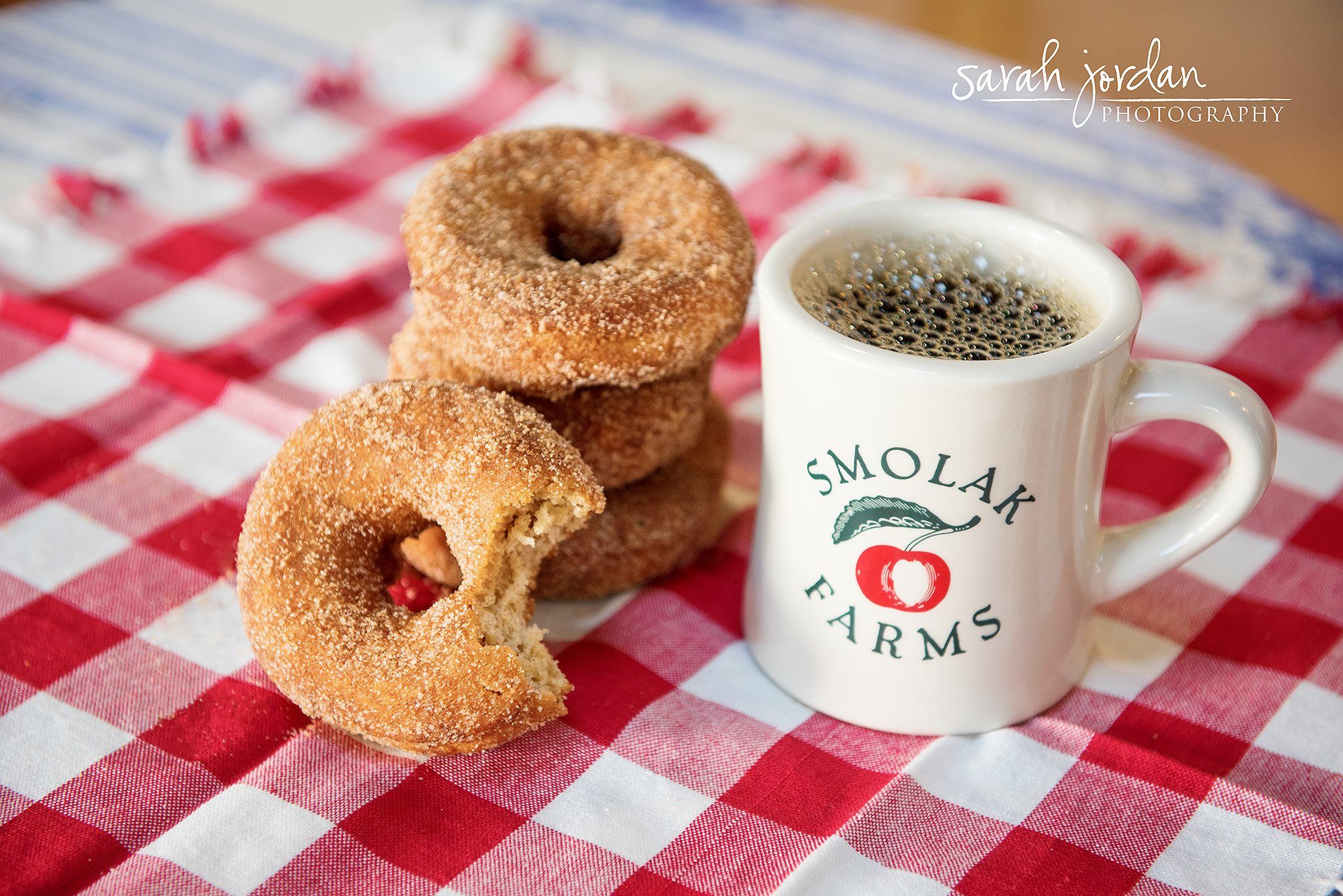 (Photo courtesy of Smolak Farms website)
The farm's Pick Your Own hours on weekends are from 8:30-4:30, and weekdays 9-4. There is no entrance fee for people to enter the orchards, Smolak Farms charges per container. A peck bag is $20, a ½ bushel bag is $35, and a ½ bushel basket is $40 - and you can keep the apple basket for your home!

There are several different orchards at the farm that open for different parts of the season, starting with the Bridal Path Orchard, which contains Cortland, McIntosh, Macoun, Golden Delicious, Imperial Red Macintosh, Paula Red, Puritan, Red Delicious, Gravenstein, Empire, Redmax, Northern Spy, and Mitsu varieties of apple.

Smolak Farms' Antique Apple Orchard was planted in 1992 to preserve some specialty varieties no longer available for commercial harvest. The orchard has twenty varieties, including Chenango Strawberry, Sops of Wine, Cox Orange Pippen, Sheepnose, Smokehouse, Rhode Island Greening, Fameuse Snow, Golden Russet, Winter Banana, Spitzenberg, Seek No Further, Red Stayman, Granny Smith, Yellow Newton, Lady, James Grieve, Baldwin and Wolf River, Macoun and Cortland.

The Old Standard Orchard is located across the street the farm's parking lot, and typically the second orchard that opens for the season. It features Cortland, MacIntosh, Mac Spur, Red Delicious, Mutsu, Granny Smith and Macoun.

The Proposal Tree Orchard, the farm's newest, offers Braeburn, Cameo, Cortland, Fuji, Jonagold and Shizuka varieties, and the Private Orchard is full of Cortland and Macintosh apples.

The farm has attendants in front of the orchards to help participants with maps of the orchards, and up to date variety locations. The container bags are purchased directly at the Orchard PYO station, not the farm stand - but the orchards take cash and credit!

Smolak Farms, like many others, has fall festivals during weekends. The ice cream stand is open from 11 AM to 9 PM. There is a corn maze, hay rides, farm animals, cider and cider donuts, an amusement area and playground, and more.
Looking for more apple-picking options? There's also a state-run website with an interactive Google map that lists all the orchards that feature apple picking statewide, so if you'd like to make your adventure into a road trip, there's a lot of options across Massachusetts!