Toodleoos Brings Christmas Magic to Main Street
Owner Susan Boye has owned Toodleoos on Main Stret since its inception in 2010. While job searching previously, she had accepted a position at a toy store in Newburyport. She loved the fun and wonder of the shop, and eventually decided to take her passion to the next level and open up her own store in Gloucester. She says that she didn't open up the business to get rich and rake in profits - but because it's fun. Needless to say, Toodleoo's has been a hit with Cape Ann kids and adults alike in the years since.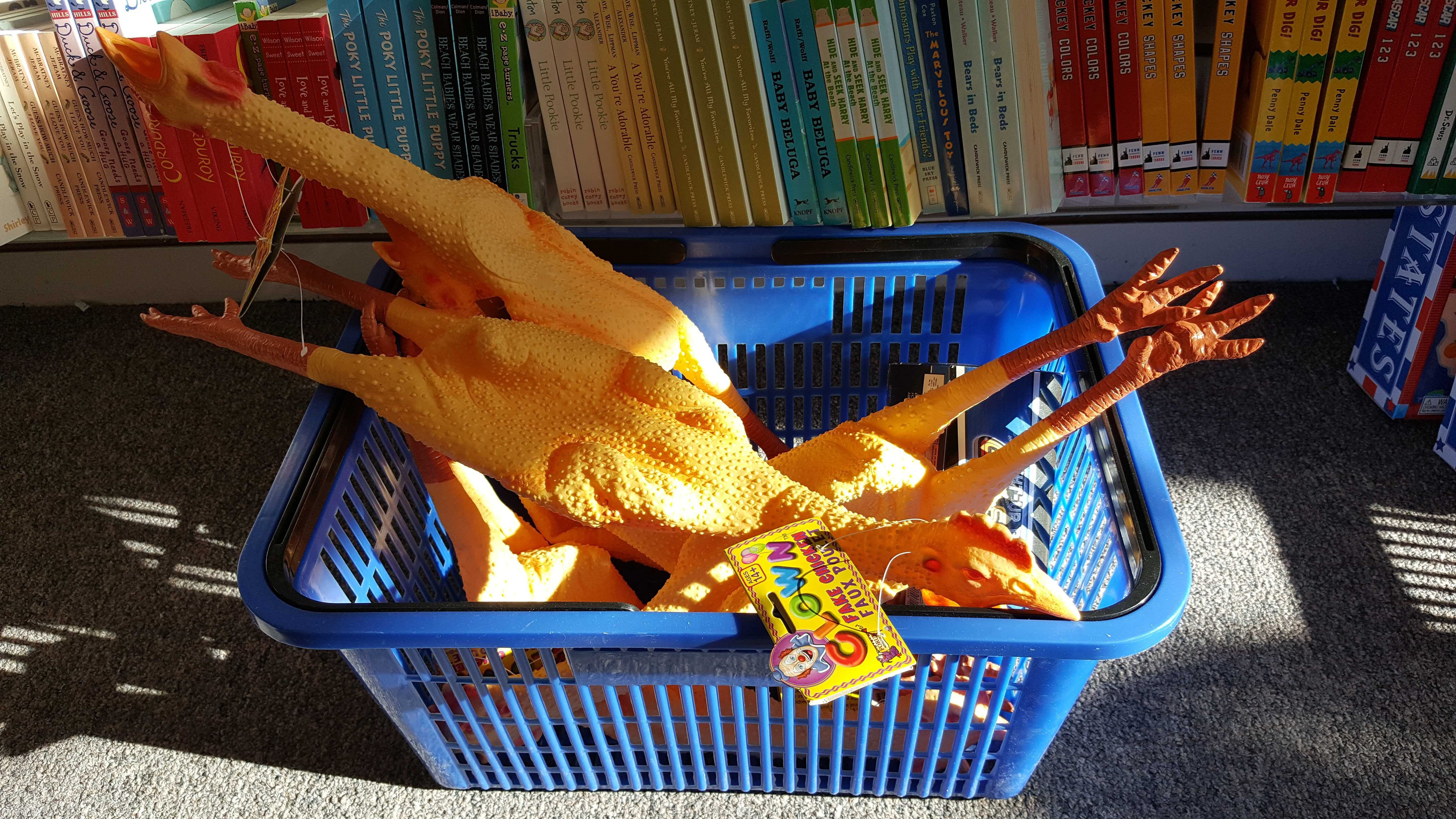 When asked about her favorite parts of owning a toy store, she said that aside from making kids happy, she has enjoyed the ordering process - and it's changed her shopping habits! "When boxes come in, it's like Christmas every day, and every time we get a new shipment in it's a blast to look at the new products."
"So many of us are people who love to go shopping - I've stopped being that person, because I can get order things here temporarily, look at them, and then they get purchased and enjoyed by someone else!" she explains. While she states, "I love everything in here!, she especially loves the Calico Critters, crafting supplies, and books.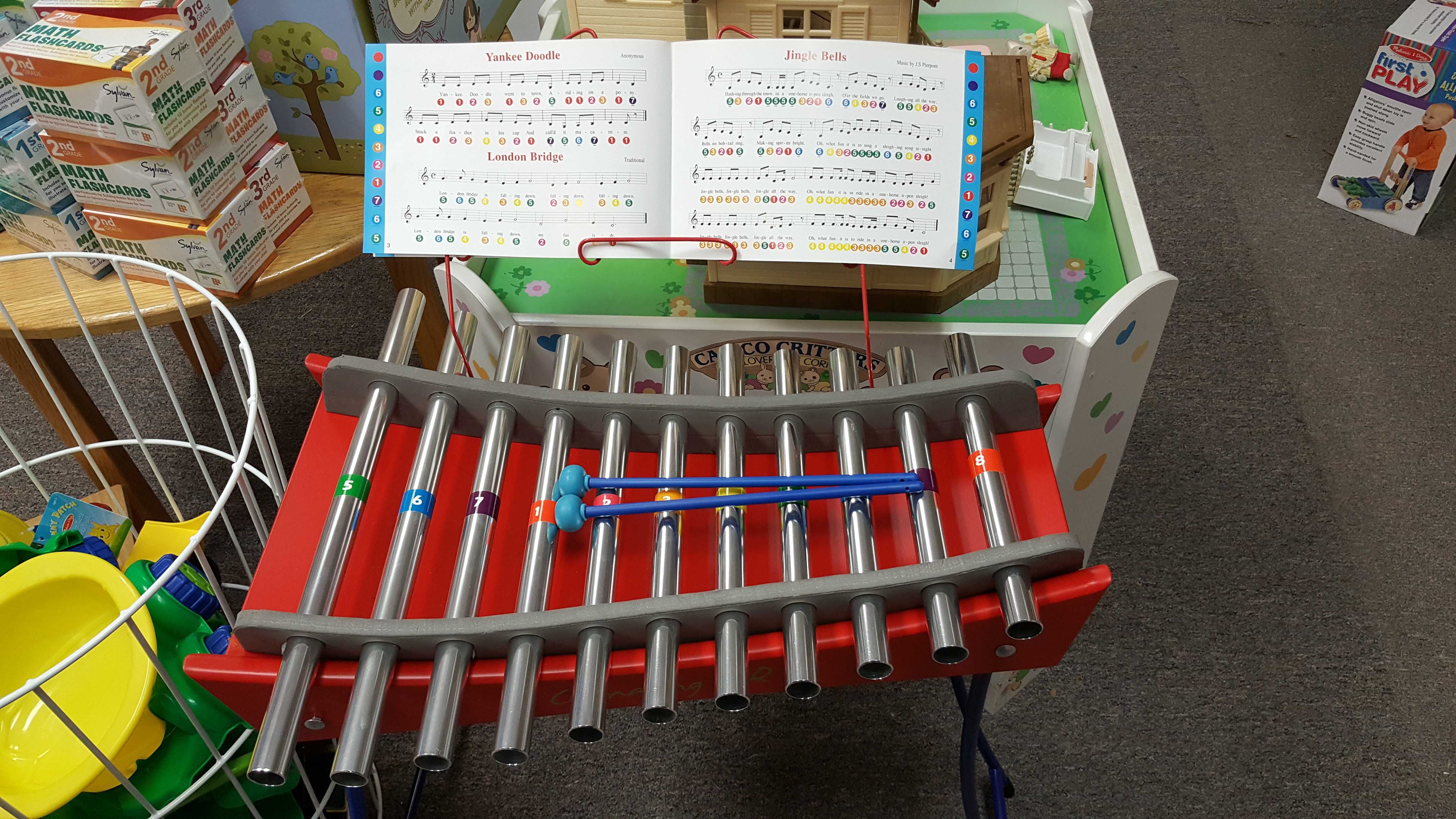 The store is busy year-round, thanks to birthday parties and summer visitors, but Christmas is one of the busiest seasons for the store. A lot of people don't want to deal with leaving town and the hassle of parking and shopping in a crowded mall, and would much rather support their locally owned small business. This year, the store participated in Neighborhood Toy Store Day, as well as Small Business Saturday - both are national movements to bring consumers to their local store to keep communities vibrant.
Ladies night is one of the most successful business days of the store's entire year. The store also does well on men's night - where it's a longstanding tradition for adult patrons to responsibly enjoy tequila samples at the store. "The people that don't know about it will walk in and say, 'What? There's tequila?' And then they'll always make sure to come back the next year." There were some big sellers at men's night this year - the store was nearly out of bacon candy canes, as well as cupcake and bacon flavored toothpaste and dental floss.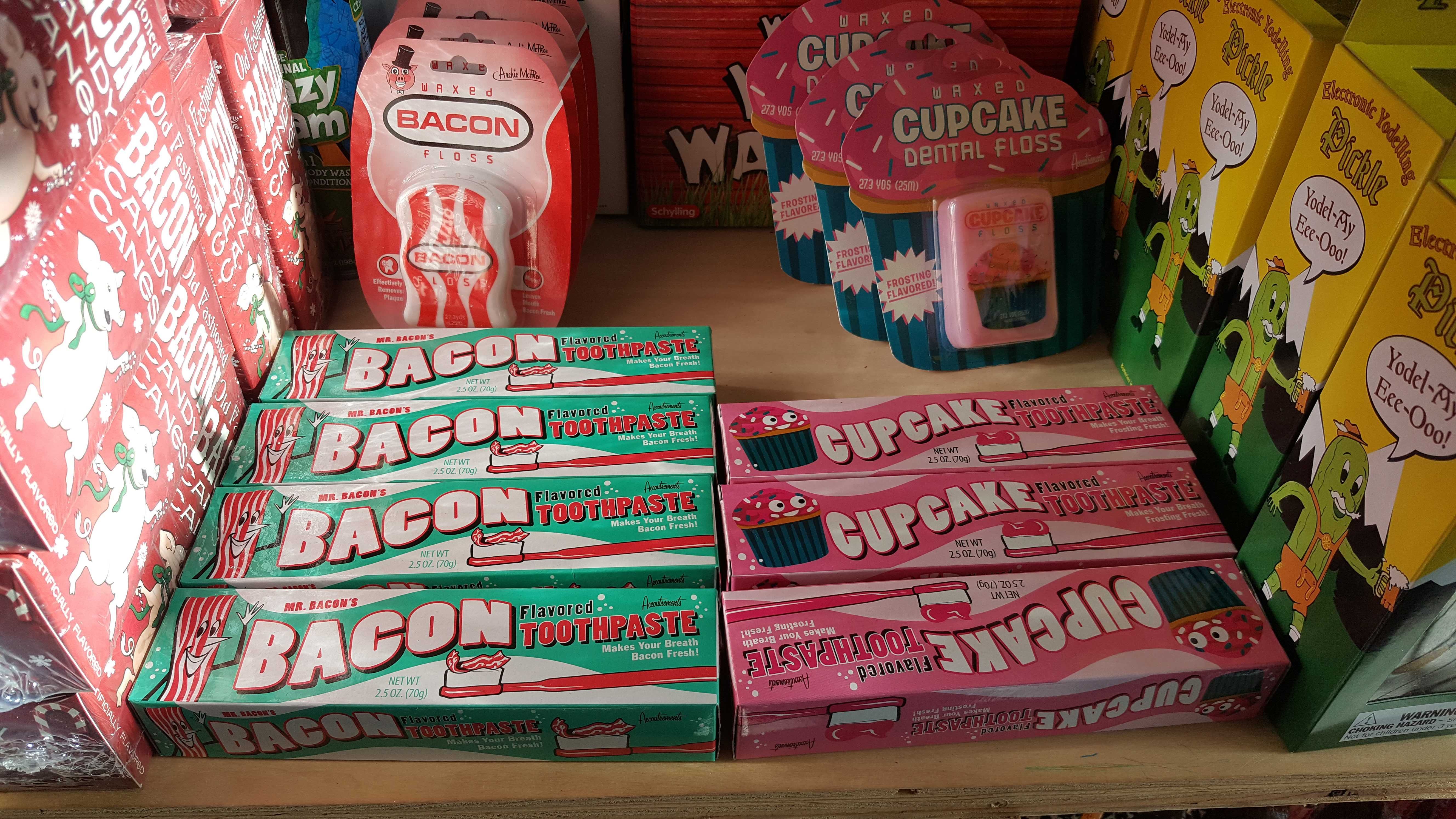 Toodleoos' has a wide selection of all types of toys, crafts, and supplies for babies through adults alike. The shop has a good selection of board games, traditional and otherwise - chess, checkers, popular games like Apples to Apples, as well as original Monopoly but also other types such as Tractoropoly, HALO, Game of Thrones, and Super Mario Brothers themed Monopoly games.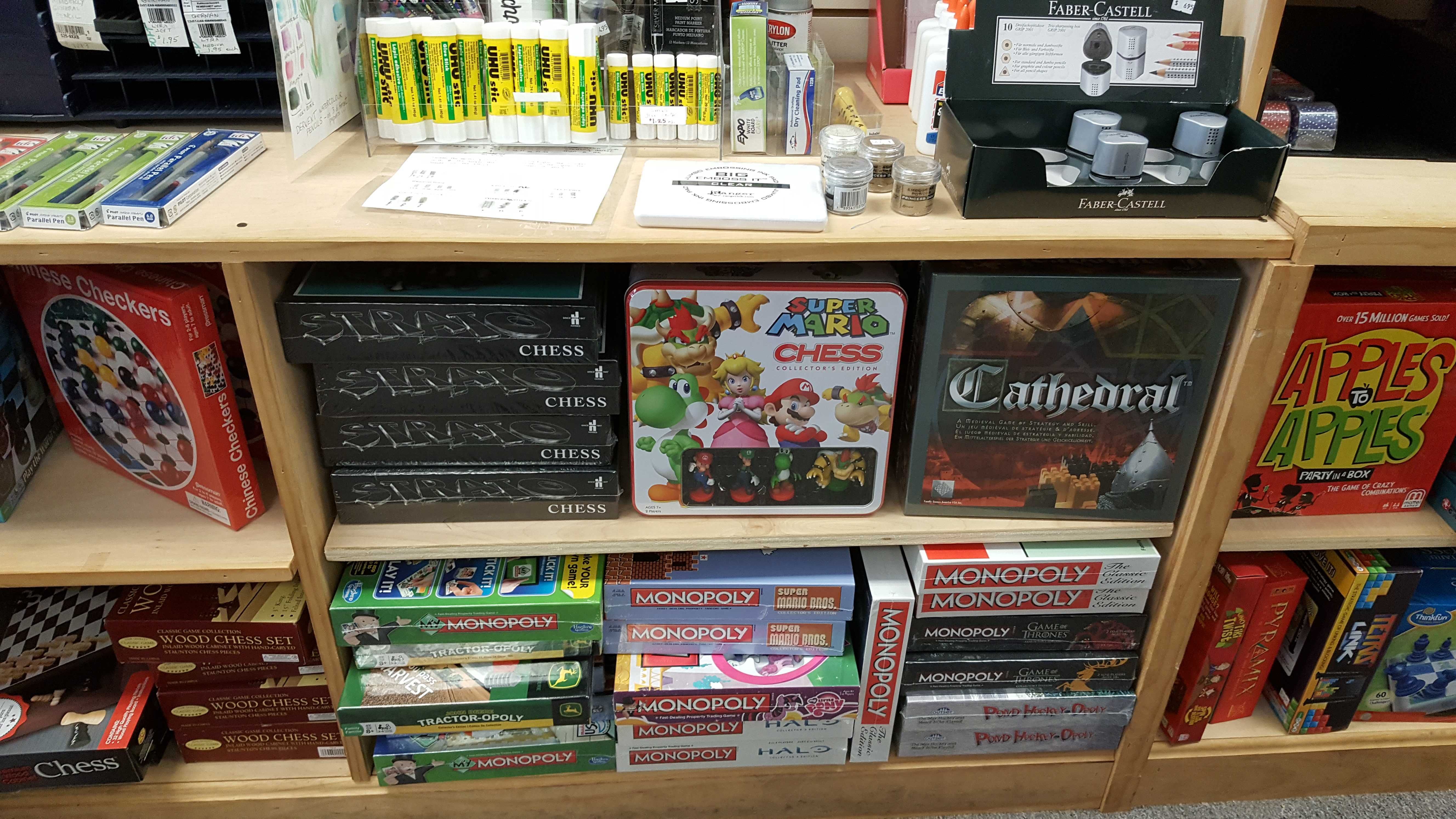 One of the best selling products in the store are the Calico Critters, cute and cuddly animal families such as rabbits, deer, cats, or dogs that have a variety of accessory packages sold separately. The Calico Critters can interact with different cars, homes, shops and more.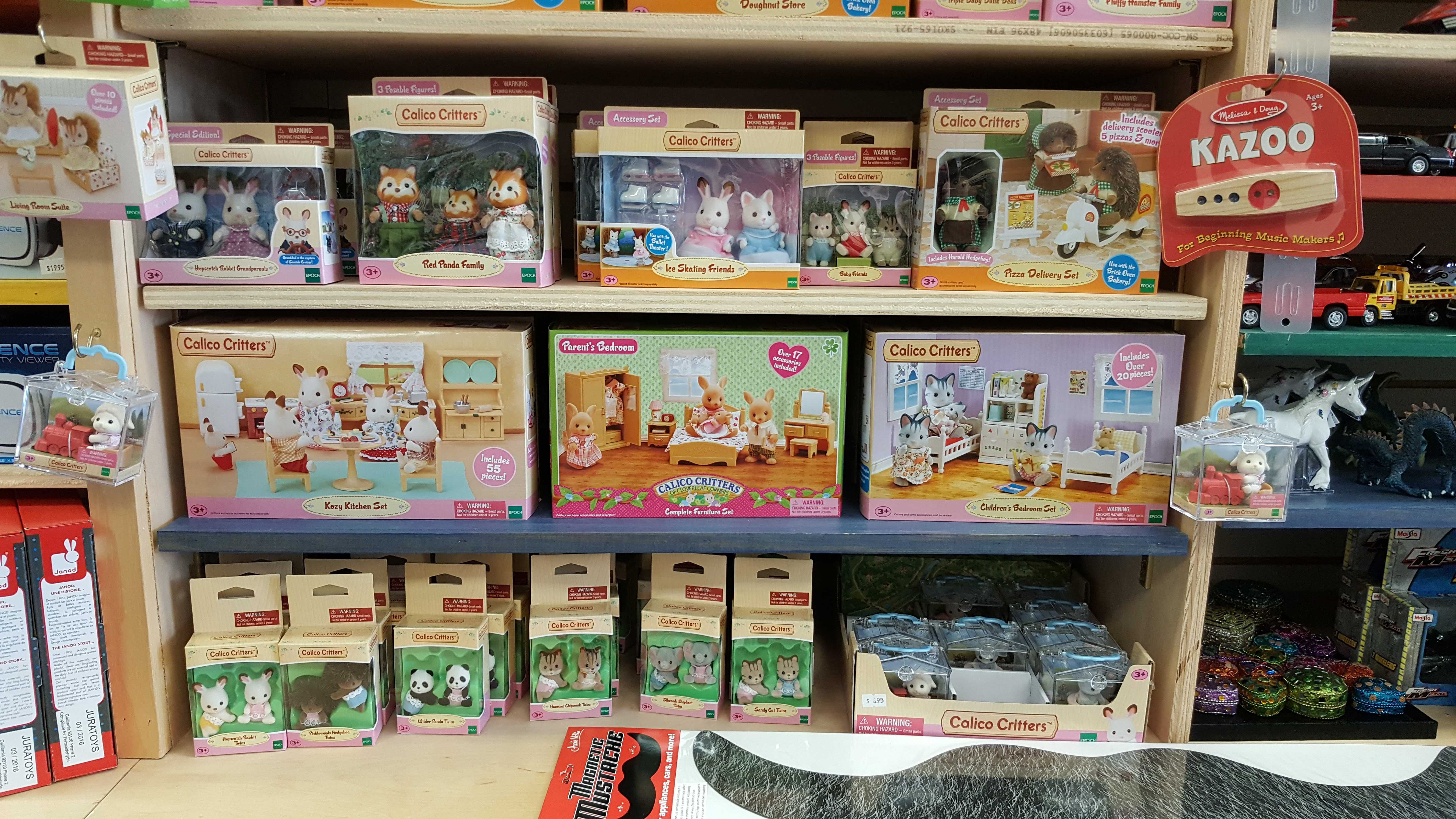 Another popular product in the store is Crazy Aaron's Thinking Putty, which are various forms of putty in a tin that can be used in schools as a fidget toy for kids with sensory issues (the putty is allowed in school), or as a fun, creative toy for any child. The putty is made in the USA, and the company has over 800 employees with varying mental and physical disabilities.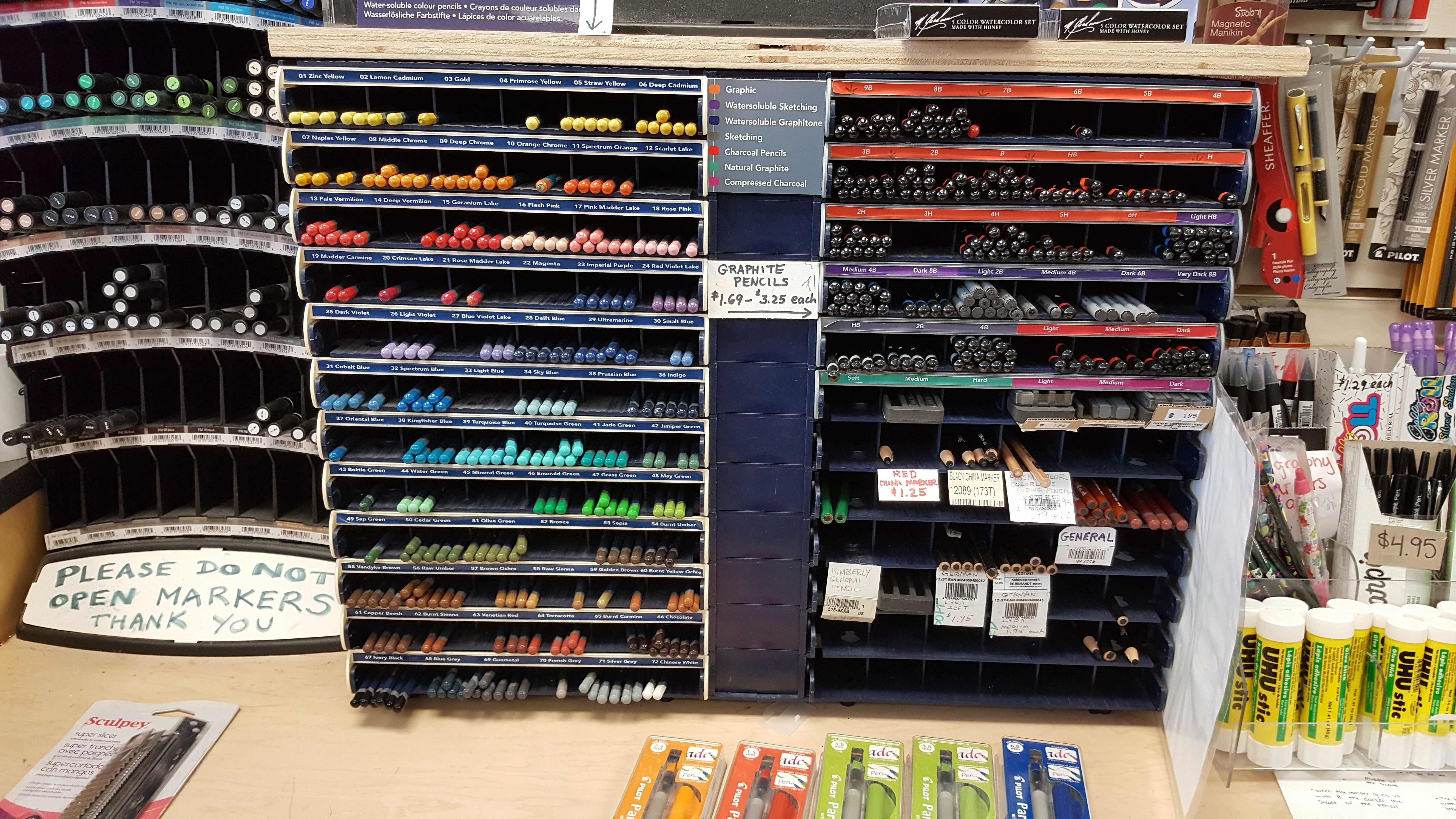 The store also sells various art supplies, not only for kids, but for adults. In 2011, Boye also began Island Art & Hobby, which sold art supplies on Main Street, but having two stores on Main Street was too much for her, and eventually she combined the two shops to make her life easier. Ever since, she's gotten cross sales from artists buying toys, and parents buying hobby art supplies for themselves or their children.

The book section, full of old classics and new favorites, was recently moved to the front of the store, and has seen increased sales as a result.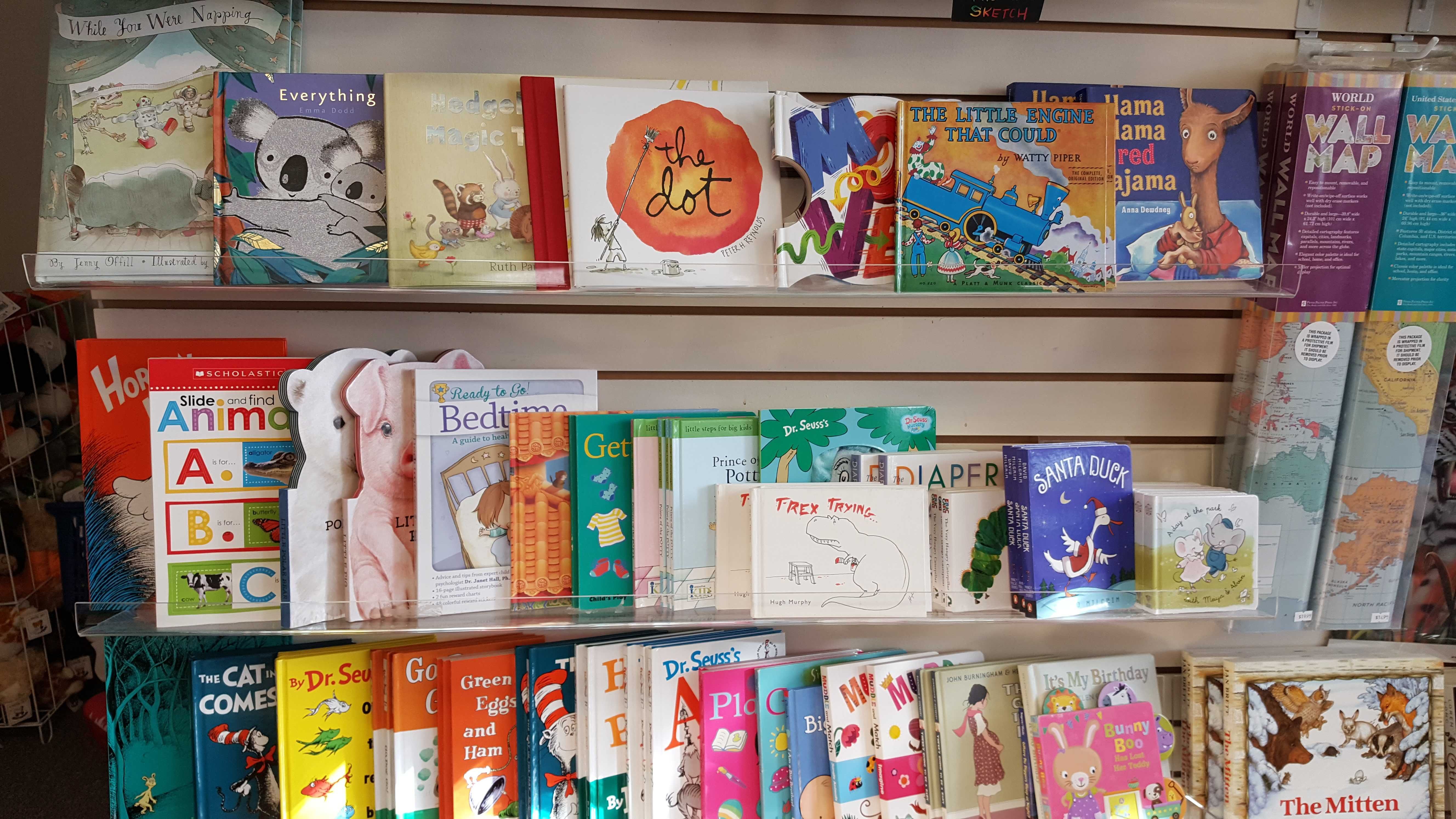 There is a section for magic tricks and prank items, as well as a section for science and math based toys and experimental sets, and another for beginner musical instruments.

For younger kids, the back section of the store has wooden Melissa and Doug toys, as well as Brio train sets, and bulky trucks and cars made from environmentally friendly recycled plastic. Baby gifts, blankets, soft animals, age-specific toys, and more can be found along the back wall.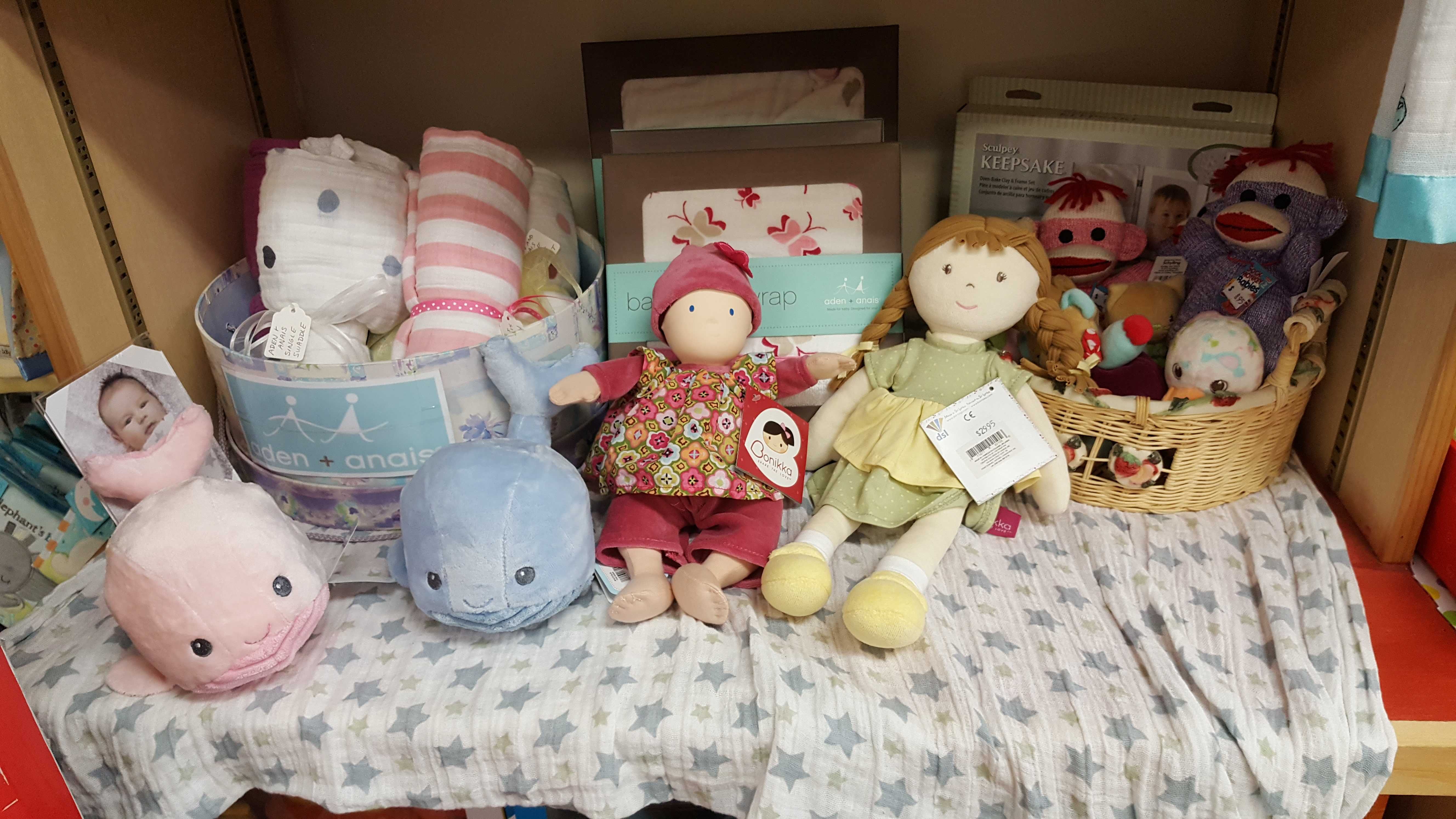 Popular building and timeless play sets like Playmobil, Lincoln Logs, Tinkertoys and LEGO sets are sold at the store a well, which means you can avoid the mall and get the toys locally for the same price, in many cases. There's no shortage of good old-fashioned outdoor toys like jump ropes, balls, moon shoes, kites, and frisbees, either!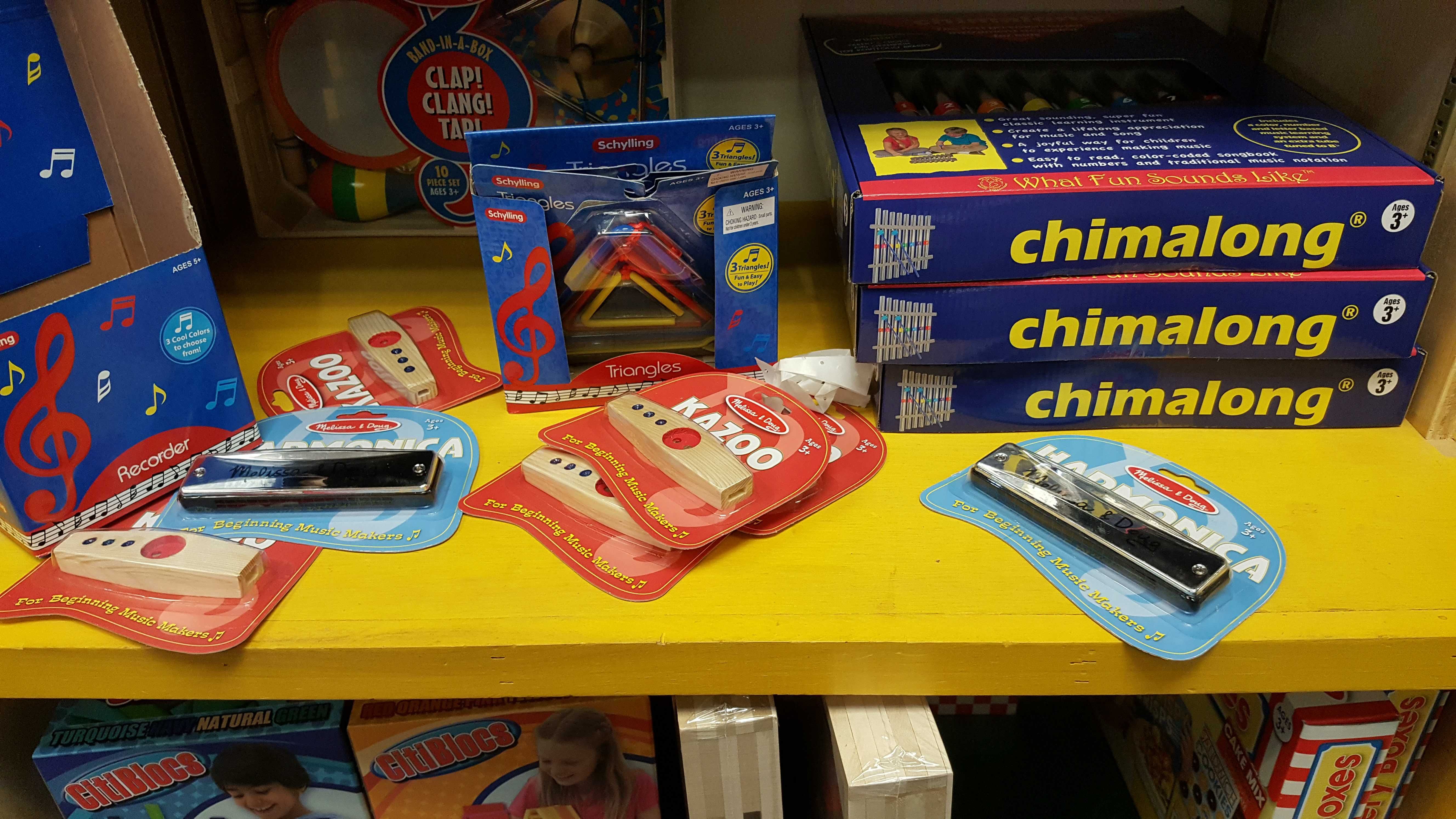 Toodleoos also sells a variety of stocking stuffers such as play foam, individual collectible LEGO figures (recently, they sold Simpsons LEGO figures), rubbery finger puppets, spinning tops, pencil toppers, maracas, and more.

Most Gloucester residents have seen the store's oversized stuffed bears, who are kept outside around a table as if they're having a teddy bear picnic. These tea party bears, popular with kids and adults alike, came about as a place to temporarily keep the large teddy bears to sell as they were too large to fit in the store. "I said, let's just put them in some chairs outside and see what happens," remarked Susan. They've been there ever since. And to answer one of the most common questions? The teddy bears do live inside the store at night. "Because you don't want to sleep on the street, that's no fun."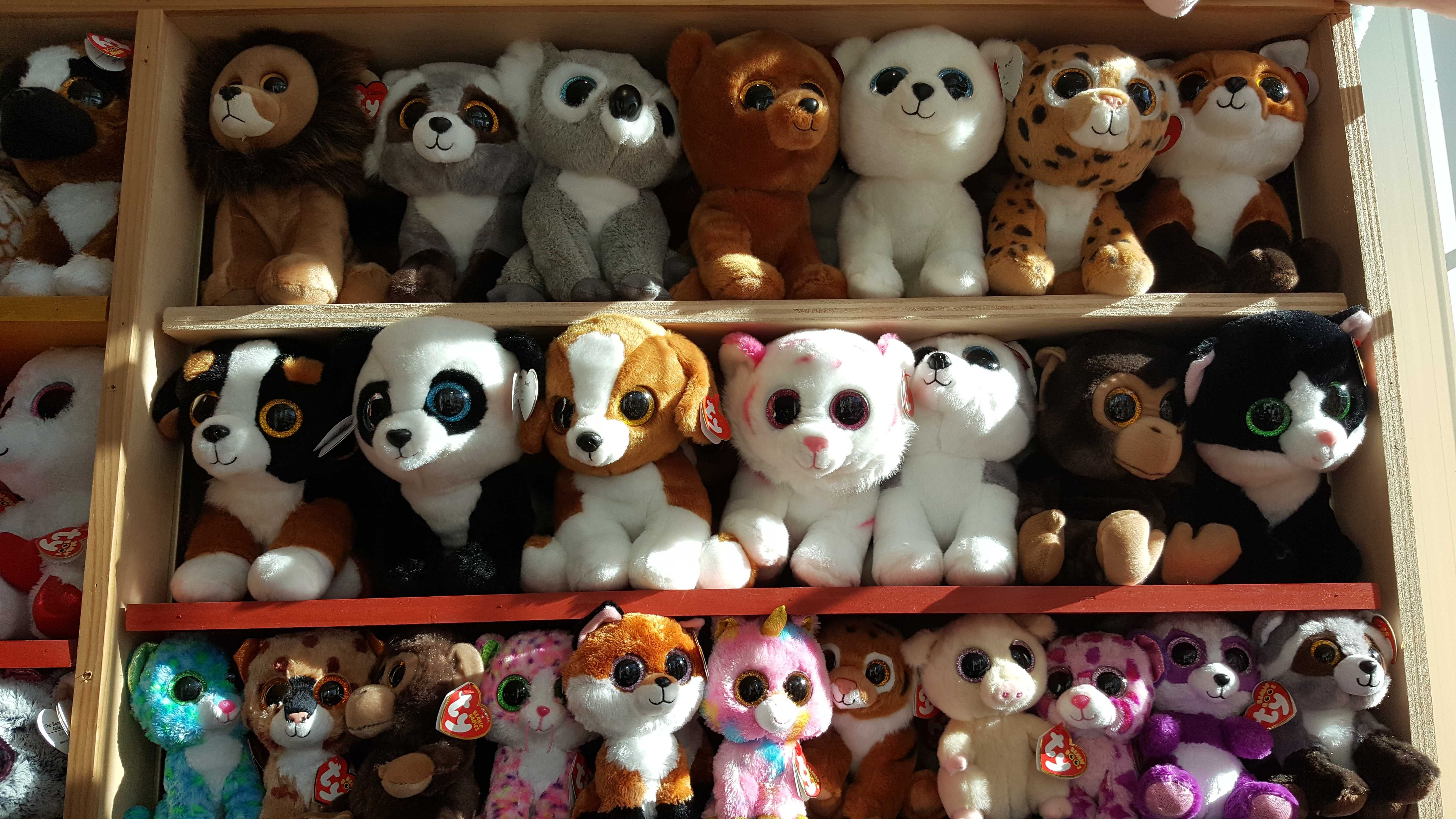 The impact of the trend to #shoplocal has impacted Toodleoos in a positive way - and she's glad to be the owner of a true neighborhood toy store. Susan not only loves the trend of local Chrismtas shopping for her toy store, but for the rest of Main Street businesses as well. "The goal is that once they leave our doors, they look outside and realize what other great stores we have downtown."

Toodleoos is located at 142 Main Street in Gloucester, MA and open Mon-Sat 10-6, and Sundays 12-5. Holiday hours may vary - call in advance (978) 281-2011.