Things To Do in Gloucester: Harbor Loop Summer Concert Series
One thing Gloucester is known for is having a rich, vibrant live music scene for a city of its size. Every day of the week, there is live music happening somewhere in town. And one of the signature weekly outdoor events of the summer is the city's Harbor Loop concert series, which has been taking place annually since 1973. During the concerts, Harbor Loop off of Rogers Street is shut down to vehicle traffic and a live band sets up near Maritime Gloucester. Concertgoers can set up seats or blankets on the grassy hill at Solomon Jacobs Park in front of the historic Fitz Henry Lane House and enjoy the harbor as a backdrop to the performance. The show is family-friendly - there are many dancing children. You will see any attendees packing a picnic dinner, or picking up a pizza, while watching the show. There are vendors serving fried dough and other concessions as well, in case you forgot to pack a snack. It is advised to get there early to grab a good seat, and also consider bringing bug spray.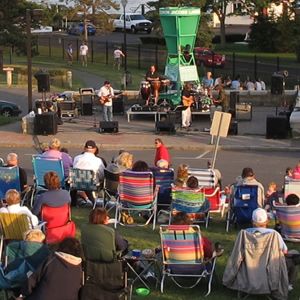 The Harbor Loop Concert Series is made possible by the city of Gloucester as well as the Gloucester Fund, which also makes possible other events such as the annual fireworks. All shows take place on Thursday evenings this summer through the end of August, starting at 6:30 PM. The concert is free, and the musicians play for free. However, musicians typically receive tips from the audience for their performance, so keep that in mind if you're heading down - it's nice to show your appreciation! Parking on Harbor Loop is usually unavailable, but there are many city lots within a short walking distance from the concert including the I4-C2 lot, Gloucester House, the lot at Harbor Loop and Rogers Street, and others.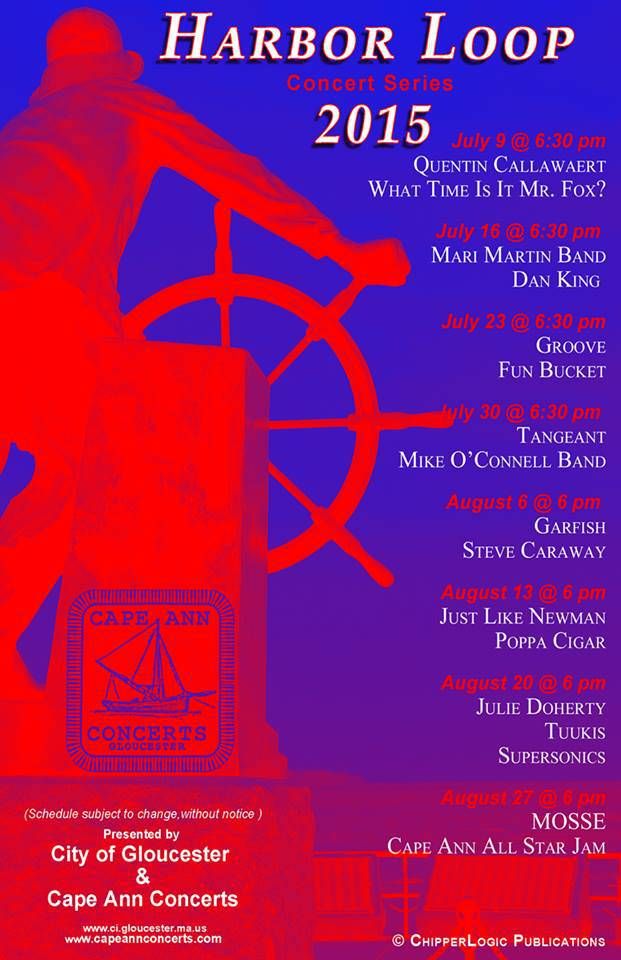 This year's concert series kicked off with local young prodigy Quentin Callawaert, a 14 year old freshman from Triton Regional High School who has been playing shows since the age of ten, and local favorites What Time is It Mr. Fox?, and last week featured Dan King and Mari Martin. Upcoming are bands like Poppa Cigar, a ten-piece afro-funk band headed by Joe Wilkins and Renee Dupuis, and Gloucester's alternative funk rock legends Groove Therapy.
Here is the schedule for summer 2015's remaining dates:
7/23: Fun Bucket, Groove Therapy
7/30: Mike O'Connell Band, Tangeant
8/6: Steve Caraway, Garfish
8/13: Just Like Newman, Poppa Cigar
8/20: Julie Dougherty, Tuukis, The Fabulous Supersonics
8/27: Mosse The Band, Cape Ann All Star Jam.
For more information about the concert series or to contact the coordinators, email Bradley Royds at [email protected] /* */.