The 10 Biggest-Ticket Homes For Sale in Gloucester
Have you recently won the lottery? Made money hand over fist on Wall Street? Become the sole surviving heir of a hotel magnate? Lucky you! Of course, most of us aren't in that position- but we can still take a peek at the upper end of the Cape Ann real estate market this spring! Here are the top ten active home listings with the biggest price tags.
139 & 138 Atlantic Road, Gloucester, MA 01930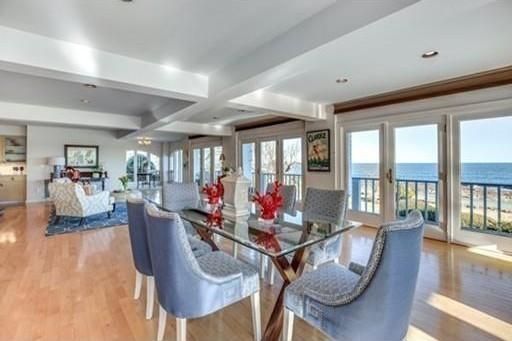 Our first home on the list, "Bella Luna," is being marketed as a sprawling oceanfront family compound that spans 1.6 acres. Located directly on the Back Shore, your across-the-street neighbor? It's the ocean, so technically someone in the Azores .This home boasts spectacular natural light beaming through 17 ocean-facing windows in the Great Room, as well as 5 decks. There are four bedrooms - each with its own full bath - and the entire home has 16 foot vaulted ceilings.The list price is $2,575,000.
133 Atlantic Road, Gloucester, MA 01930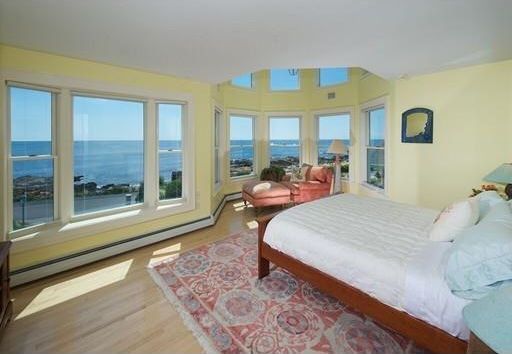 This custom-built, Back Shore victorian is perfect for those who have money to spare and taste to match. Not one, not two, but seven sets of french doors open onto a wraparound porch. The first floor has 9+ foot vaulted ceilings, a granite fireplace, two sinks, two dishwashers, and professional chef's appliances. The master bedroom suite features a two-story glass cupola with ocean and sky views, as well as stately bathroom and built-in custom closets. With three additional bedrooms with ocean and golf course views, your family and guests will be living in style! For the book lover, a second floor library with gas fireplace is a welcoming retreat. An attached two-car garage and plenty of attic and basement storage, as well as a 550 square foot roof deck, round out this ample home, which is listed at $2,599,900.
73 Eastern Point Boulevard, Gloucester, MA 01930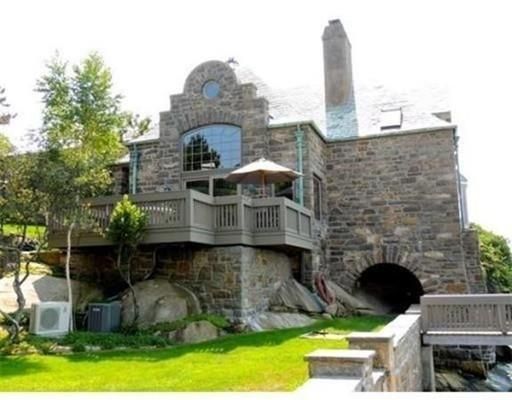 Are you looking for a stone-walled manor located directly on the Ocean? This Eastern Point manor even comes with its own deepwater dock! In its former life, this home was known as the art studio and gatehouse for the "Stoneacre" estate, which is currently used as a lavish rental property managed by Atlantic Vacation Homes. Thats right, this $2,639,000, 2500+ square foot mansion was actually built as the diminutive outbuilding for an even larger, 11-bedroom estate. Don't worry, however, even your smaller gatehouse has its own seperate guest house with studio bedroom, new state of the art kitchen, its own laundry facilities, and a tumbled-marble bathroom. Take in the sunset, the waves, and everything else that Gloucester harbor can offer. Or, if you're like us, just drool over the storage space in the massive kitchen.
125 Cole's Island Road, Gloucester, MA 01930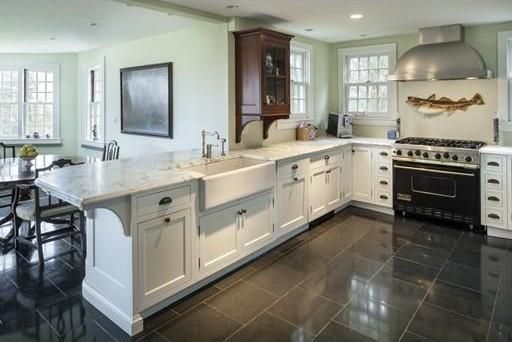 If you're a discerning homebuyer with a desire for privacy and also owning land enough to plop a stadium on, this 35 acre property with views as far as New Hampshire and Maine, is for you. With expansive woodland and gardens, this grand, seven bedroom colonial home can be your next family compound! This property comes with a shared granite pier on Essex Bay, as well as half a mile of frontage on Farm Creek which connects to Essex Bay and the Atlantic Ocean. Built in 1926 by a wealthy Boston antiques collector, this estate features breathtaking wide-planked pine floors, hand-hewn doors and beams, and period hardware. A new, expansive chef's kitchen and family room were added in 2004. The home is perfect for entertaining guests, with four full and two half-baths. The list price is $2,775,000.
86 Hesperus Avenue, Gloucester, MA 01930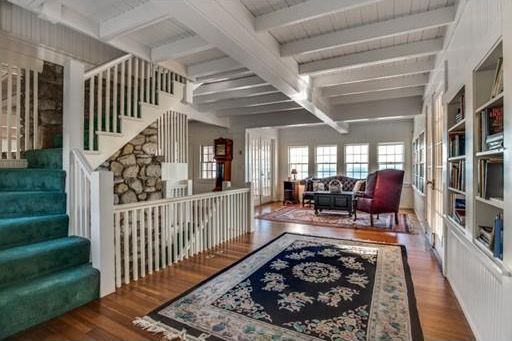 Located directly on the Magnolia shoreline with sweeping ocean views, this 5-bedroom, 5-bath home features a striking stone chimney and wraparound porch, as well as rooms of fabulous white wood paneling, exposed beams, and built-in library shelving. A grand dining room overlooks the Atlantic, where entertaining your guests can be done in exquisite style. Custom cabinetry and closets throughout. The list price on this oceanfront property is $2,995,000.
87r Wingaersheek, Gloucester, MA 01930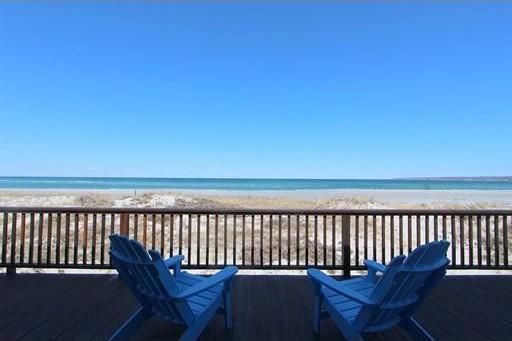 You've always wanted to live directly on the beach, and here's your chance! This shingle-style residence is directly on half an acre of Coffin's beach and is accessible only by a private, oceanfront road. Completely renovated in 2015, this 4-bedroom, 3-bath, 3000+ square foot home was designed with upscale beach living in mind. Set in the dunes with a deck that leads directly to the beach, this home also features sweeping views of Ipswich Bay. An open floor plan, state of the art kitchen, and grand living room with fireplace can all be yours! Enjoy clambakes, surfing, and basking in the sun mere steps from your door! The list price is $3,250,000.
55 Eastern Point Blvd, Gloucester, MA 01930-4426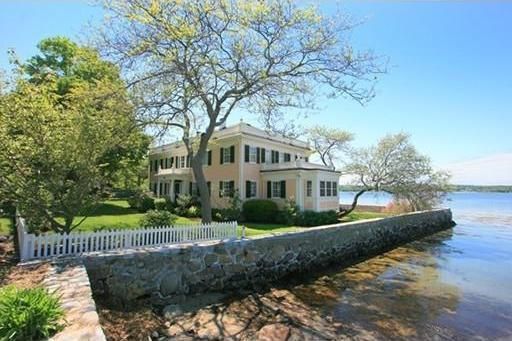 Back on Eastern Point, another oceanfront estate with stunning harbor and ocean views could be yours! This unique, turn-of-the-century Georgian Revival sits on half an acre of land, including 170 feet of frontage on the Atlantic Ocean with direct water access. Its prime location means water views from every room in the 4400+ square foot house - including seven bedrooms and four and a half baths! Not only does the property include use of private Braces Cove Beach, but there is also the potential for the addition of a dock and mooring. A detached two car garage also functions as a private boat house. This fantastic property is listed at $3,485,000.
16 Souther Road, Gloucester, MA 01930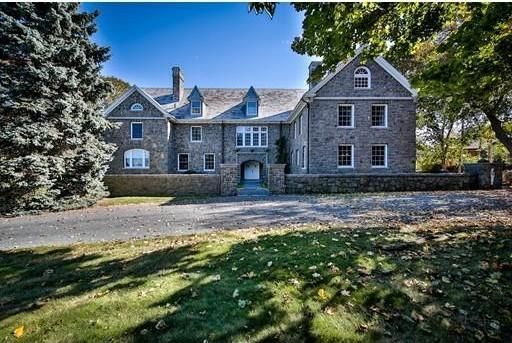 Do you like stone? Do you like stone so much you want 7700+ square feet of your palatial home to be ensconced in it? This could be your dream home! Eschew shingles with this East Gloucester estate, which has 16 rooms, all with vaulted ceilings, up on a hill above the Back Shore, within steps of Bass Rocks Golf Club. Featuring a grand staircase, floor to ceiling windows with beautiful ocean views, and ornate woodwork, this 4-bedroom, 5-bath turn of the century manor is perfect for a getaway. This home is listed at $3,600,000.
122 Hesperus Ave, Gloucester MA 01930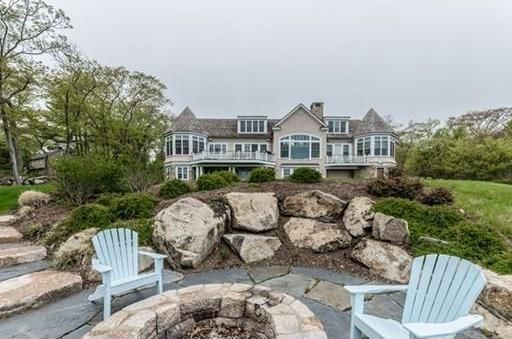 Magnolia has long been the home of the upper class, and even some well-known magnates and celebrities. You can now be one of them if you purchase this fabulous oceanfront shingle-style home, built in 2008 by designers Siemasko & Verbridge. Many nautical-themed architectural details are handmade for this home, which basks in the sunlight, and is surrounded by beautiful stonework and hydrangeas. With three bedroom suites and five baths, this 4400+ square foot home offers plentiful space for friends and family. The home boasts a state-of-the-art 7 seat home theatre, game room with a wet bar, 3 fireplaces, an attached 3 car garage, and a fantastic slate terrace. This home's list price? A mere $3,650,000.
129 Atlantic Rd, Gloucester, MA 01930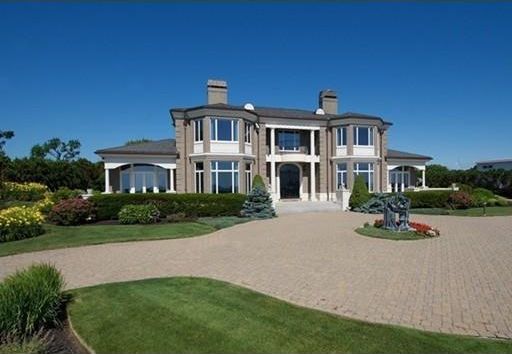 Remember when we all thought Mark Wahlburg was going to buy this celebrity-grade Back Shore home? Well, he's not, but you can! At over 8400 square feet of living space, this European-styled mansion features a grand staircase in the foyer, oversized living room and dining room, all with ocean views. If that's not enough, the main floor also boasts a solid cherry paneled library with stunning Italian marble mantled fireplace, as well as a granite terraced game room, a family room with wet bar, a kitchen with an enormous island outfitted in solid cherry outfitted with twin subzero refrigerators, a full sized subzero freezer, twin dishwashers, wine cooler, pantry, dual ovens and a secret door to the wine cellar. Like most people have. Off the kitchen are a suite of rooms, with full bath and laundry, as well as a three-car garage. The second floor master suite with its own sitting room, wet bar, and bathroom with oversized steam shower. Man, Marky Mark is missing out! This listing, fit for a king, is priced at $6,388,000
9 Drumhack Road, Gloucester, MA 01930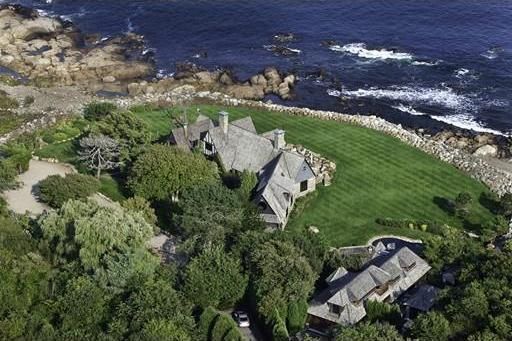 Last but not least, this Eastern Point mansion built in 1927 is currently the most expensive listing in Gloucester! With an incredible 10,400 square feet of living space situated on a nearly 2.5 acre lot, this estate, named Killybracken, faces an open rocky shoreline, with woodlands separating it from the street. The Killybracken compound consists of five tudor-style structures sprinkled about the manicured landscaping, including the main house, the pool house and the caretaker's cottage. Vaulted, exposed-beam ceilings, ornate wood paneling, and a beautiful natural-style in-ground pool make this a stately retreat for the most discerning, and well-off, among us. This home, which has been on the market for a year, is listed at $9,250,000 - with a recent $500,000 price reduction.