Rockport's Flour Shop Marries The Simple Concept of Fair Trade and Homemade
The owner of a Rockport specialty cake and catering business has taken on a new project - serving equally delicious coffee in a small, humble storefront next to her bakery.
I met with Jocelyn Pierce on a Sunday morning, with customers streaming in and out of the shop. The Flour Shop has a standing bar to enjoy coffee, and a few places to sit in a deep windowsill area, but it's mostly meant to be a takeout shop - at least until it's warm enough out to entertain the idea of outdoor seating.
Jocelyn opened this new location - which connects to her primary Mayflour space - on Small Business Saturday, the day after Black Friday that has taken flight in the past few years to spur holiday sales at local establishments. For now, she's open just on weekends - Friday, Saturday, and Sunday, 8 AM to 2 PM. As far as extending hours for the busier tourist season, she's open to the idea - and feeling out how her business will grow as the weather turns favorable.
"This was a nice opportunity to try something out more geared toward the local community and neighbors," she said of her decision to grow into a new space. As the Flour Shop's website explains beautifully with its motto, "We love the ritual of daily coffee and the community that forms around it, and hope our tiny shop will be a place you can pause for a moment of your day."
The idea is taking off - Jocelyn is doing a good, steady business. "Word of mouth is good around here," she explained - and that is true of social media, as well, where check-ins help spread the word. The fledgling coffee shop, along with Mayflour, has excellent reviews across Facebook and Yelp.
The coffee options aren't as plentiful as some of the larger chain or independent coffee shops on Cape Ann - but in this case, no-frills is just as delicious. There are two options - first is the traditional drip coffee style, which is made in large batches but available on-demand is $2.00 for a small cup, and $2.75 for the larger size.
Pour-over cups, which are $3.00 for a small and $3.75 for a large, are made to order individually. Hand-pouring each cup means that the water has more time to steep in the coffee, leading to a more flavorful, more rich cup of coffee - that hasn't been sitting in a kettle or urn before the pour. It's definitely worth the wait to get a brew with more fruity, nuanced flavor!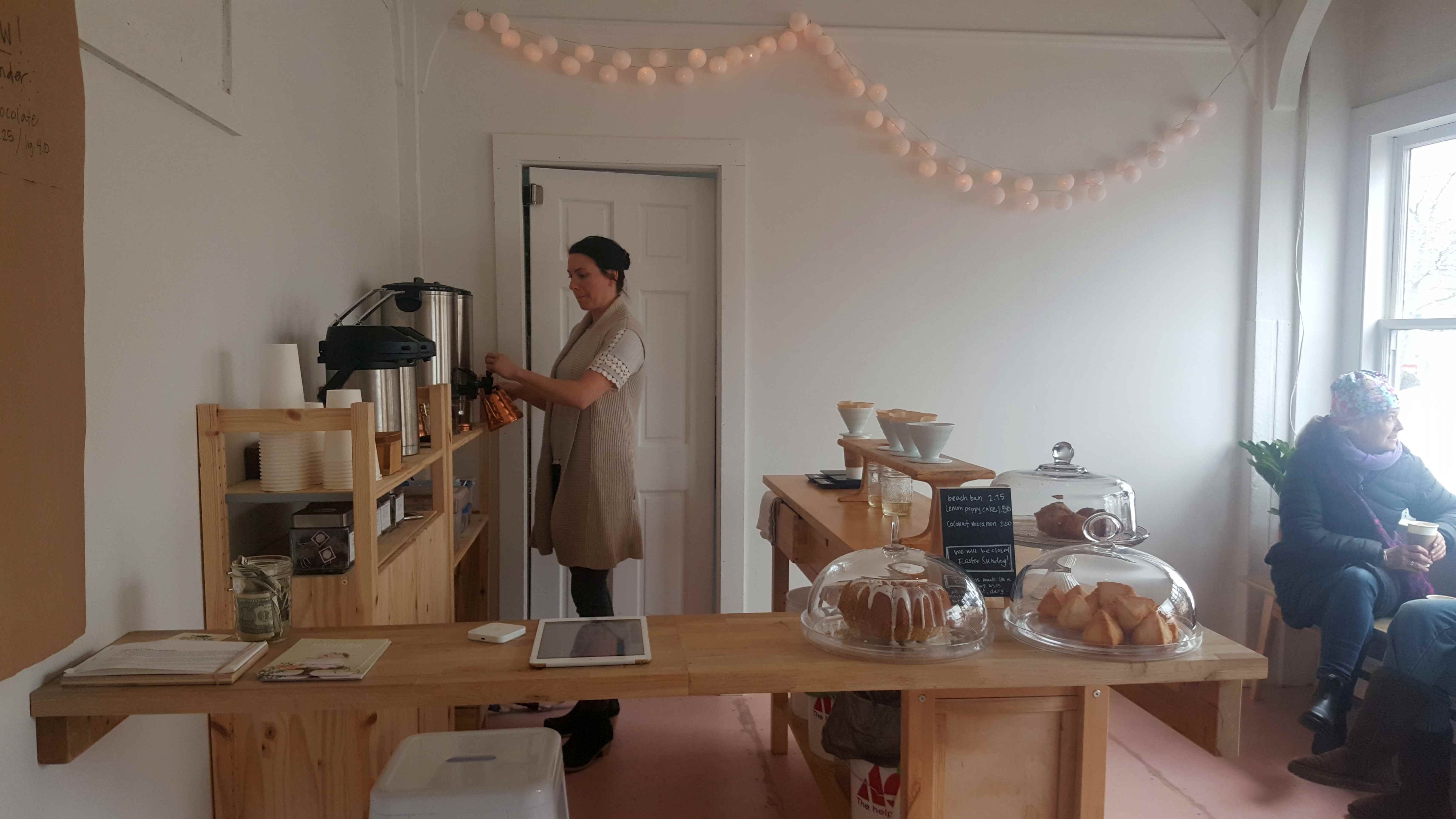 All of The Flour Shop's coffees are from Equal Exchange in West Bridgewater, an worker-owned cooperative company that helped bring the sustainable farming practices of Fair Trade coffee into the mainstream. Their mission is to partner with small coffee shops and empower small-scale farming operations and their employees, support women-led business, and promote environmental preservation - which means with every cup of coffee, you're making sure that workers are getting a fair wage.
Aside from feeling good about the cup of coffee you're getting - the taste is great too. There are several rotating options for blends - for drip coffee, Love Buzz and French Roast were on tap the day I visited, and for pour-over, the choices were Nicaraguan, Ethiopian, and Bird of Paradise.
A mocha is $3.25 for a small, $4.00 for a large, if regular drip or pour-over coffee doesn't work for you. For those cold days, especially if caffeine isn't your thing, there's also hot chocolate! I tried one of Jocelyn's intensely flavorful and delicious lavender hot chocolates, topped with a decadent homemade marshmallow that melted into a gooey, heavenly drink.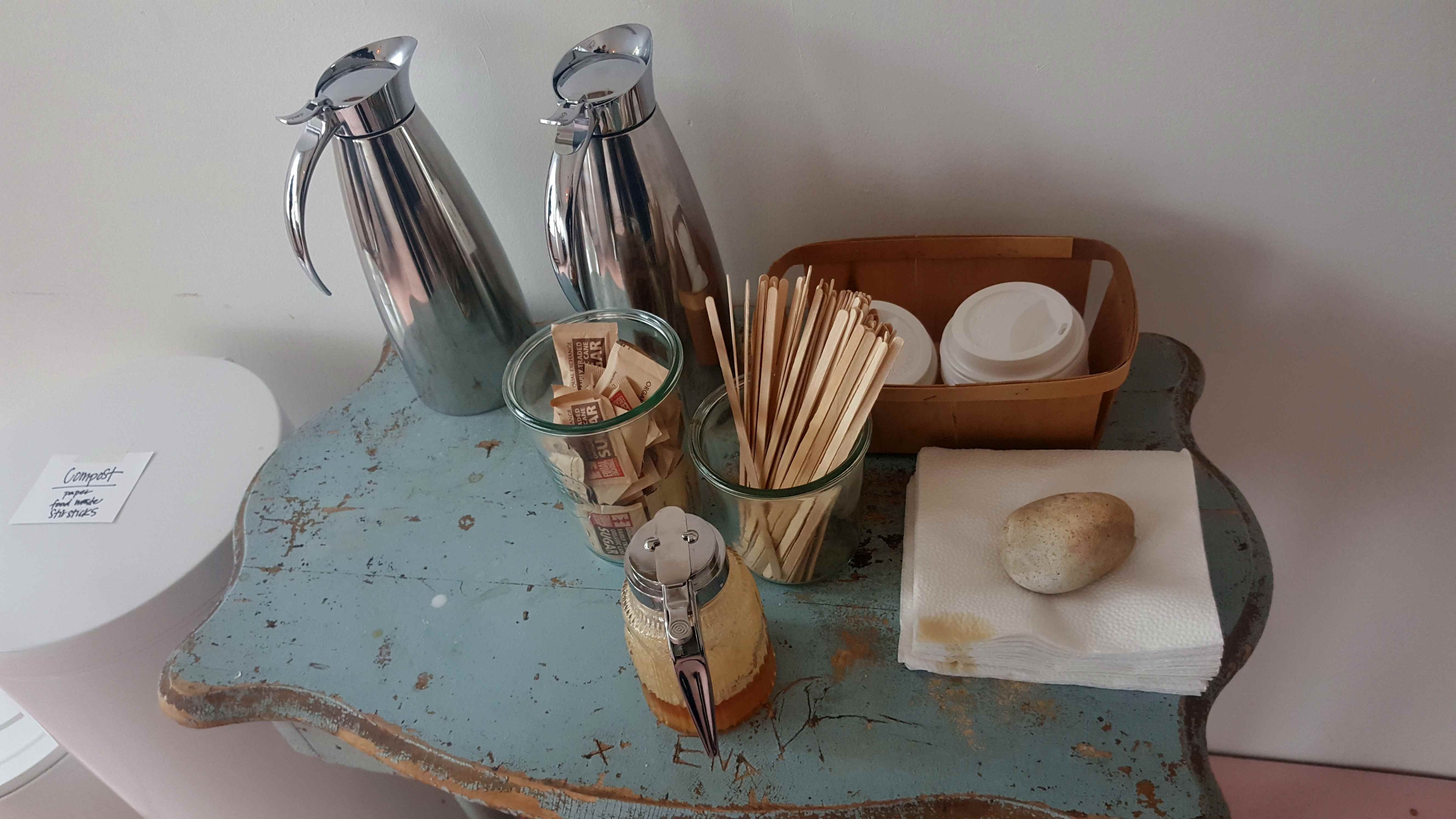 The Flour Shop serves an assortment of teas from a small-scale wholesaler, MEM, located in Somerville. MEM responsibly sources their imported tea varieties from China, India, Japan, and more. An English Breakfast, Blue Flower Earl Grey, Lemon Camomile, Rooibos, and Mediterranean mint were all on the menu for my visit.
As hearty New Englanders know, iced coffee is almost always necessary - and Jocelyn is already preparing to sell a cold brew coffee and iced tea, as patrons have been already inquiring about it despite the cold.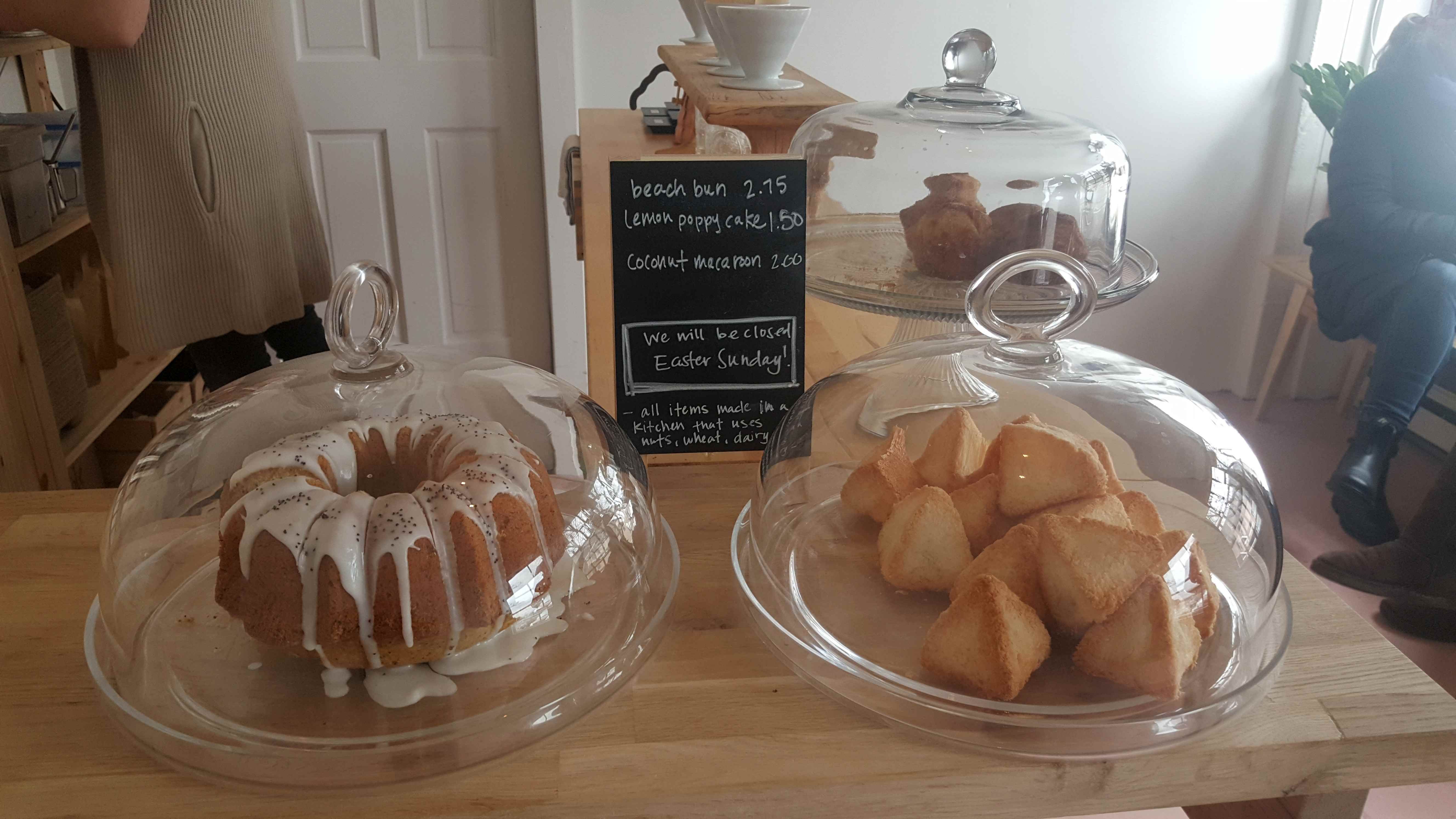 Jocelyn's specialty is baking, so naturally the shop features an assortment of pastries and goodies like macaroons, beach buns, and lemon poppy cake. Herprimary business, Mayflour Confections, shares part of the Whistlestop Mall with The Flour Shop. She's been running the small-scale confectionary/bakery for five years.
Mayflour's mainstay is fresh, custom wedding cakes that exude natural beauty and elegance. Each bride gets a private cake testing and has input on the design, as well as the option for custom flavor pairings from a choice of classic, signature, and custom cake flavors. Brides in the Boston area are in love with the simple, but polished look - she has entirely 5 star reviews on Yelp from happy customers.
Each cake is made from organic, naturally sourced ingredients and iced with Italian Meringue buttercream rather than fondant for not only a simpler and more classic look, but for a far richer, lighter taste and feel. She uses fresh flowers and fruit as natural, eye-catching decoration focal pieces on the cakes - and lightly frosts to let the natural, naked beauty of the cake itself show through.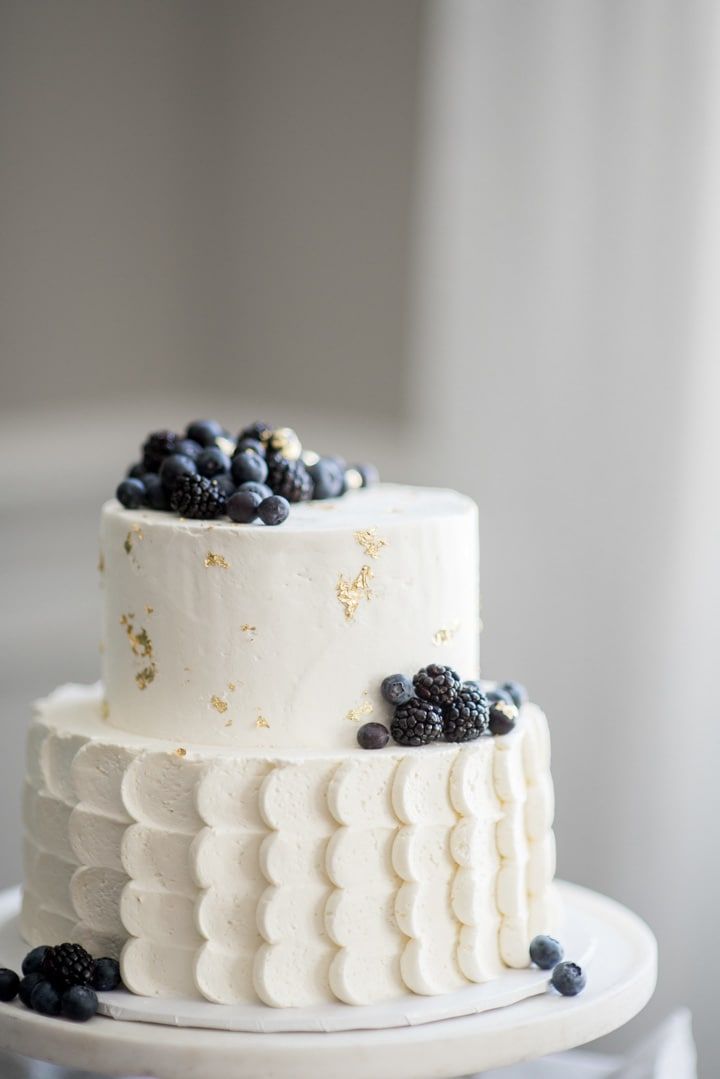 (Photo from Mayflour Confections website)
Mayflour can also create desserts made to order for smaller events with a minimum order of two dozen - featuring cupcakes at $38-40 per dozen. Starting at $18 per dozen are other cookie and pastry options such as Coconut Macaroons, Meringues, Madeleines and Marshmallows.
Smaller cakes for birthday, anniversary, or other celebrations in a selection of flavors can be picked up at her shop with advanced notice - for more information, contact her directly on her website.
The Flour Shop is located at 5 Whistlestop Mall in Rockport, MA - adjacent to the MBTA Commuter Rail station. The Flour Shop is open Friday-Sunday, 8 AM- 2PM and Mayflour Confections is by appointment only.