Registering To Vote - And Polling Places - On Cape Ann
Election Day is coming up again, and while some of us are already weary of the political season and can't wait until it's over, others are just getting the hang of how the whole process works, especially if they're new to Massachusetts or Cape Ann. Don't find yourself kept out of the voting booth - read our handy guide to make sure your vote counts on November 8.

The deadline to register to vote in the state of Massachusetts is October 19, so if you haven't already registered, it's imperative to do it today. It's easy enough to do - either online at the Secretary of the Commonwealth website, by mail, or by visiting City Hall to sign up in person.
(Photo courtesy of Amanda Wood/Creative Commons)

Not only will this year's presidential and congressional choices be on the ticket, but Massachusetts also has four ballot questions. To find out more about those questions, Patch.com has written an informative article on the pros and cons of each vote.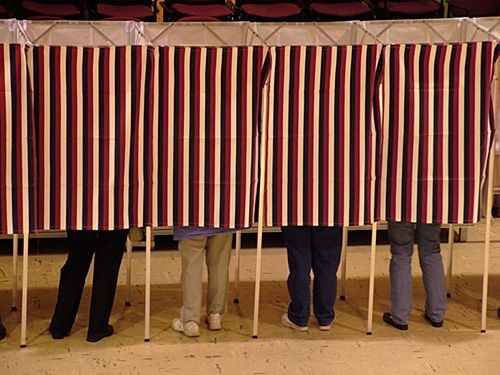 (Photo courtesy of Mark Goebel/Creative Commons)
If you've recently purchased a home, or have otherwise moved to, or within, Gloucester or Cape Ann, you'll need to update your voter registration. It's imperative to update your voter registration every time you move. It's as simple as filling out the same new voter registration form discussed above. In addition, when changing your address with the RMV or the post office online, there are boxes you can check to update voter registration at the same time, which saves time and effort.

But if you haven't updated your address, don't panic! You are allowed by state law to vote at the polling place for your previous address for up to six months after you've moved, provided you haven't yet registered elsewhere. The best course of action is if you move after the deadline for voter registration, go to your old polling place, and then update your voter address after the election. The city clerk's office is there to help you through the process.

Have you filled out the city census this year? If not, you may face an additional hurdle when voting if you've been marked inactive. The city marks registered voters who failed to respond to the census will inactive on June 1st of that year. When inactive voters arrive at their polling place, they'll need to show proper ID - either a driver's license, other state-issued ID, rent receipt, utility bill, or any other printed ID with name and address- before they are given a ballot. If you've been marked as inactive, you'll also need to sign an "Affirmation of Current and Continuous Residence".

If you're not planning to be in Gloucester for election day, you can still vote! Registered voters are able to request an early voting ballot through the mail (through the Secretary of the Commonwealth's website). The city also allows early voting to be done in person at City Hall (located at 9 Dale Avenue) during the following dates and times:

Monday, October 24, 2016 & October 31, 2016 – 8:30 a.m. – 4:00 p.m.
Tuesday, October 25, 2016 & November 1, 2016 – 8:30 a.m. – 8:00 p.m.
Wednesday, October 26, 2016 & November 2, 2016 – 8:30 a.m. – 8:00 p.m.
Thursday, October 27, 2016 & November 3, 2016 – 8:30 a.m. – 6:30 p.m.
Friday, October 28, 2016 – 8:30 a.m. - 12:30 p.m.
Friday, November 4, 2016 – 8:30 a.m. – 12:30 p.m.

Okay, now you're registered, but where do you vote? It's important to make sure you're at the correct polling location so that your vote counts. Each ward in Gloucester (We have 5 in total) has one or more polling place. Even more important, some polling places have closed and merged within the past few years, so getting the correct information is key to avoid a lot of unnecessary travel.

Ward 1, contains East Gloucester, as well as the Route 127 area to the Rockport town line. There are two voting locations for Ward 1. Precinct 1 votes at East Gloucester School (8 Davis St Extension), while Ward 2 votes at Veteran's School (11 Webster St).

Ward 2 spans the downtown area that includes the Fort, Main Street, Washington and Prospect Streets, as well as the Maplewood Avenue area. While Ward 2 formerly had two separate polling places, they have been combined into one, located at the Our Lady's Youth Center, across from Destino's Subs at 140 Prospect Street.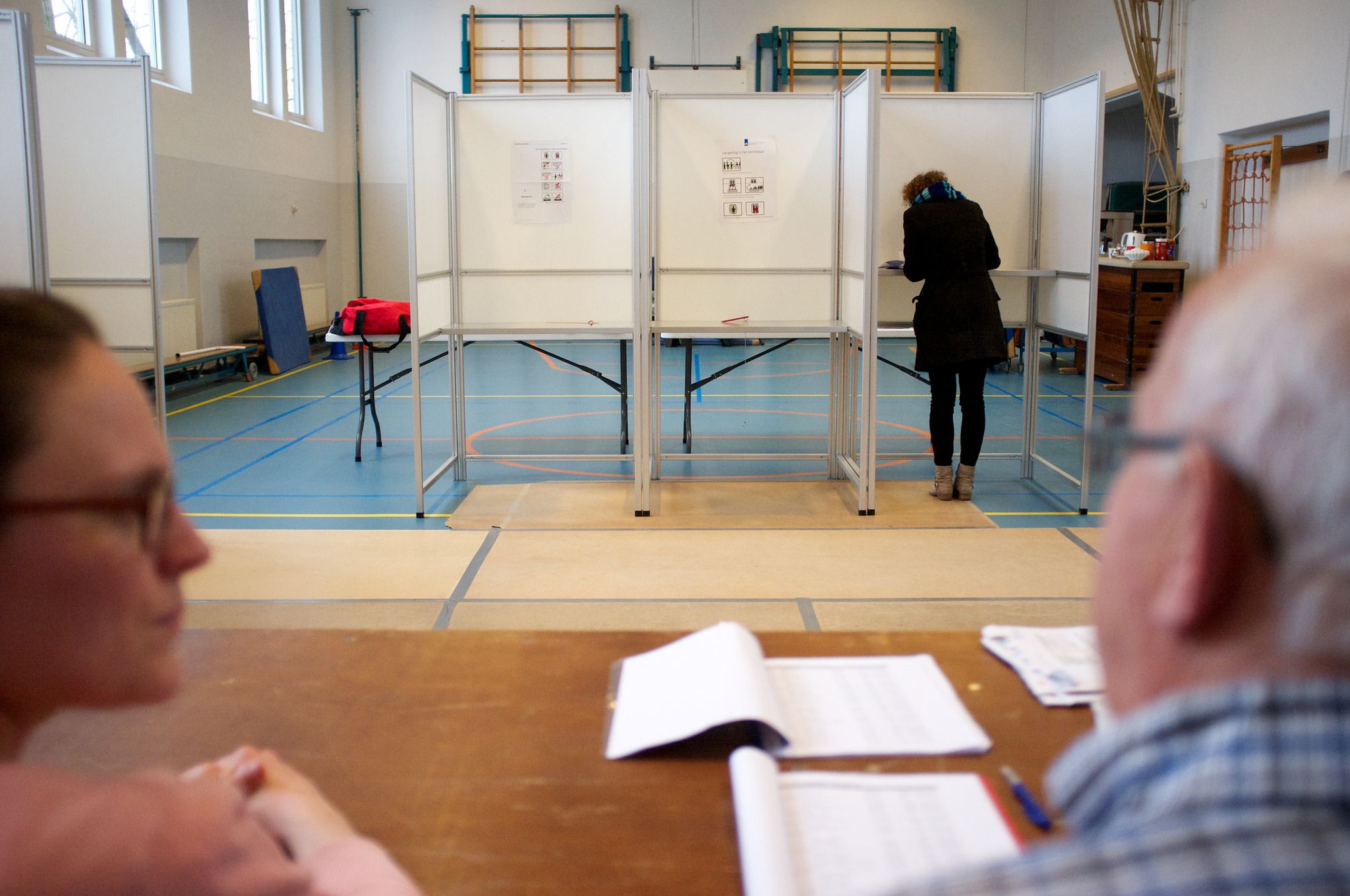 (Photo courtesy of Sebastiaan ter Burg/Creative Commons)
Ward 3 is comprised of another swath of downtown area. It includes parts of West Gloucester near Rt 133, Centennial Ave, and then some of the neighborhood near Gloucester Ave, Washington, and Maplewood avenues, up to Grant Circle. Like Ward 2, this ward's polling places also merged several years ago, and now all of Ward 3 votes at the Gloucester High School Field House at 32 Leslie O. Johnson Rd off of Centennial Ave.
Ward 4 consists of a the area of 127 north of Addison Gilbert Hospital as well as the Cherry Street area,all of Riverdale, Annisquam, and Lanesville. This ward still has two separate polling places - Precinct 1 is located at Beeman Memorial School at 138 Cherry Street, and Precinct 2 votes at the Lanesville Community Center at 8 Vulcan Street.
Lastly, Ward 5 consists of Magnolia as well as most of West Gloucester. The polling places for Ward 5 have recently been combined so both precincts vote at the Magnolia Library Center, 1 Lexington Avenue.
To check what ward or precinct your household falls under, click on this link to view a detailed PDF from the city's website.
Rockport has 3 voting precincts of its own. The northernmost portion of the town, from the Gloucester line past Lanesville down to Rowe Avenue, falls under Precinct 1, and includes Pigeon Cove Circle, Breakwater Avenue, and North Village. Voters in Precinct 1 cast their ballots at the Rockport Community House, located at 58 Broadway.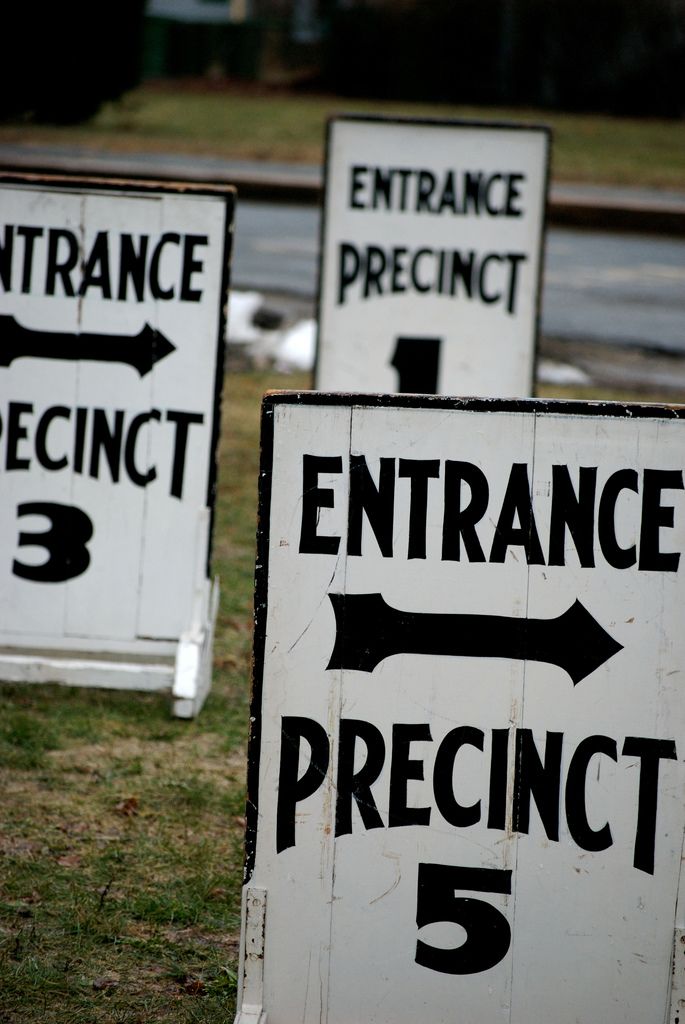 (Photo courtesy of Mila Jacob Stetser/Creative Commons)
Precinct 2 encompasses 127 from Rowe Avenue south to the border with Gloucester, as well as most of downtown and Bearskin Neck, and ends along High Street. Those in Precinct 2 vote at the St. Mary's Episcopal Church at. 24 Broadway

Precinct 3 runs from High Street down 127A to the Gloucester border, and also vote at Rockport Community House at 58 Broadway. A map of Rockport's Precincts can be found here.
So no matter who you're voting for - make sure you get out and vote on November 8! All polls are open 7 AM to 8 PM - and as long as you're in line by 8 PM, you must be allowed to cast your ballot.
Happy voting!