Paprika Grill and George's of Gloucester bring Fabulous Eats to Centennial & Washington!
While Gloucester has a wide variety of restaurant options, a Mediterranean and Middle Eastern option was missing for years. That is, until Beverly resident Emrah Arslan opened up shop. Arslan immigrated to America from Turkey four years ago, and has a food service background in both hotels and restaurants.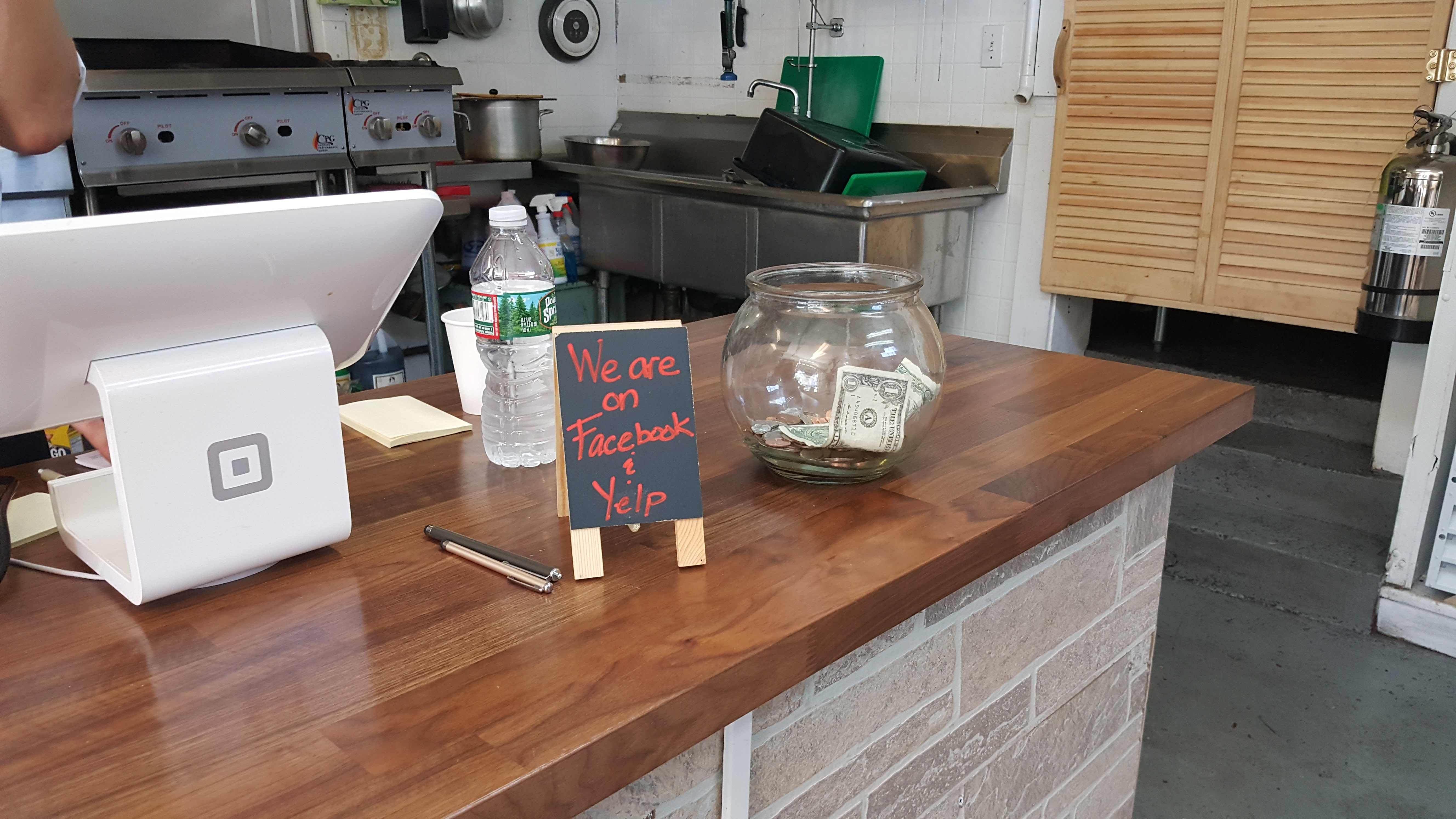 Arslan's Paprika Grill opened four months ago at at 185 Washington Street, the former location of takeout spots like Scroo Cookin' and the Mexican Touch. The space is bright and cheery, and doesn't have any inside seating, except for a bar with a few stools where patrons can eat their takeout if they need to. Arslan has decorated with photos of not only his roots, but also of scenic Gloucester (some are by local photographer Donna Ardizonni!)
The menu has a selection of appetizers for $4.50 - Homemade hummus, Lebni (thick homemade yogurt made with walnut, dill, and garlic), baba ganoush ( roasted eggplant puree, with tahini, garlic and lemon), and chunks of eggplant in a mild sauce made with fresh tomatoes, green peppers, red peppers, onions, and garlic. One can also get a soup of the day (the choice when I visited was a delicious-looking red lentil soup).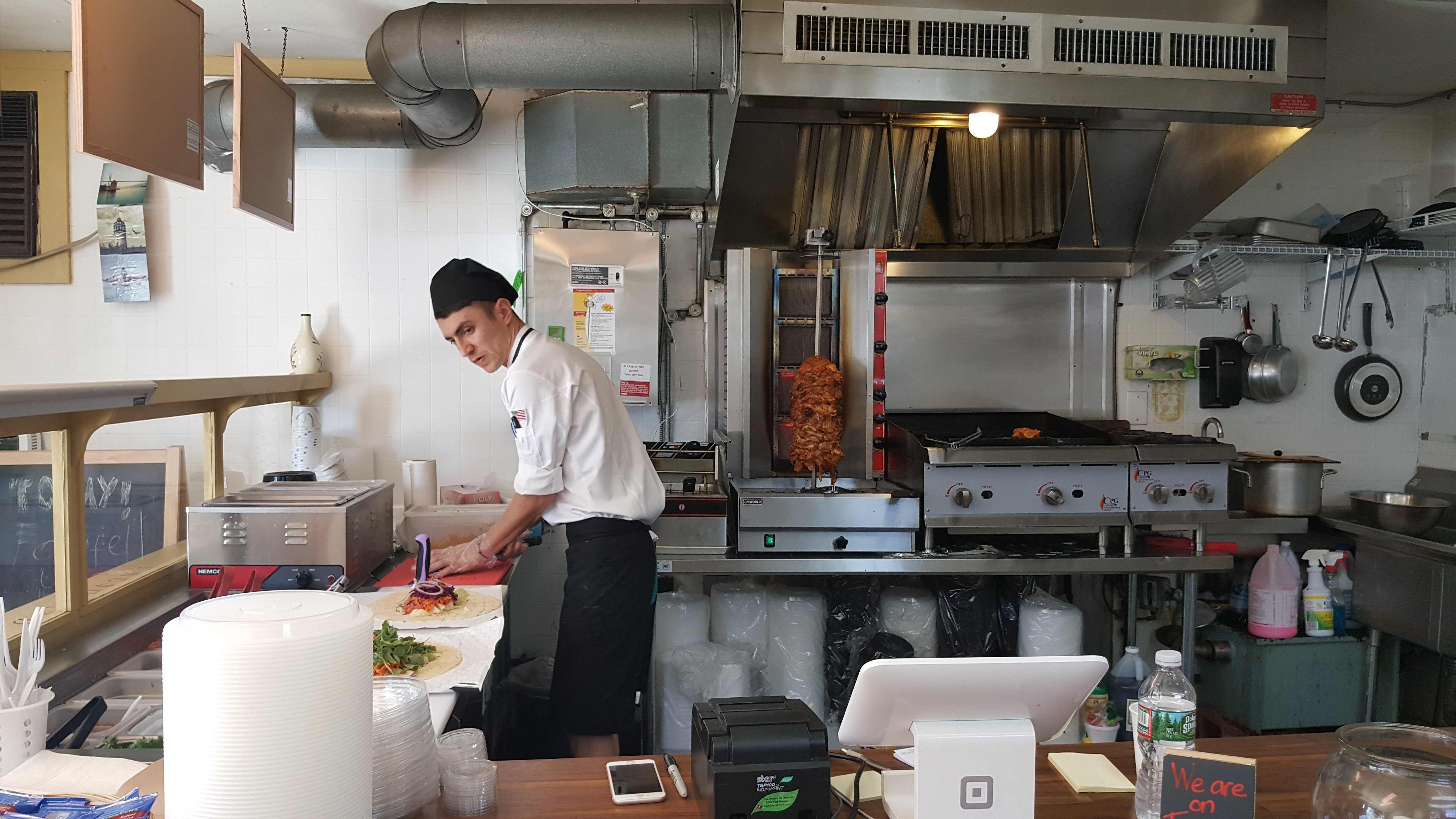 Paprika Grill's main menu is innovative - first you pick the style of meal you'd like, whether that's a bowl, salad, or wrap. A bowl contains your choice of meat, rice, and toppings. For the salad option, there's a choice of arugula and beet, mediterranean, and shepherd's salad, which can be kept vegetarian or meat can be added. Wraps come in spinach, tomato basil, white, or wheat.
The meat (or meat-like) options to add to your dish are chicken, beef or lemon garlic shrimp shish kebab, chicken or lamb adana (both are spicy options), kofte (lamb) meatballs, or a chicken gyro. For dessert, you can pick up a rice pudding or baklava.
Fridays are falafel days at Paprika's, and you can get a mouth-watering falafel wrap for a mere $5 - chock full of delicious falafel, carrots, arugula, yogurt sauce, and more. While the majority of Paprika's sales are takeout orders, Arslan also has catering options for events and can provide larger orders with advanced notice.
Paprika Grill is open 11-9 Monday-Saturday, Sunday 11-8. You can visit their website or Facebook page, or view their Yelp! Review page, where they have a perfect 5 star rating.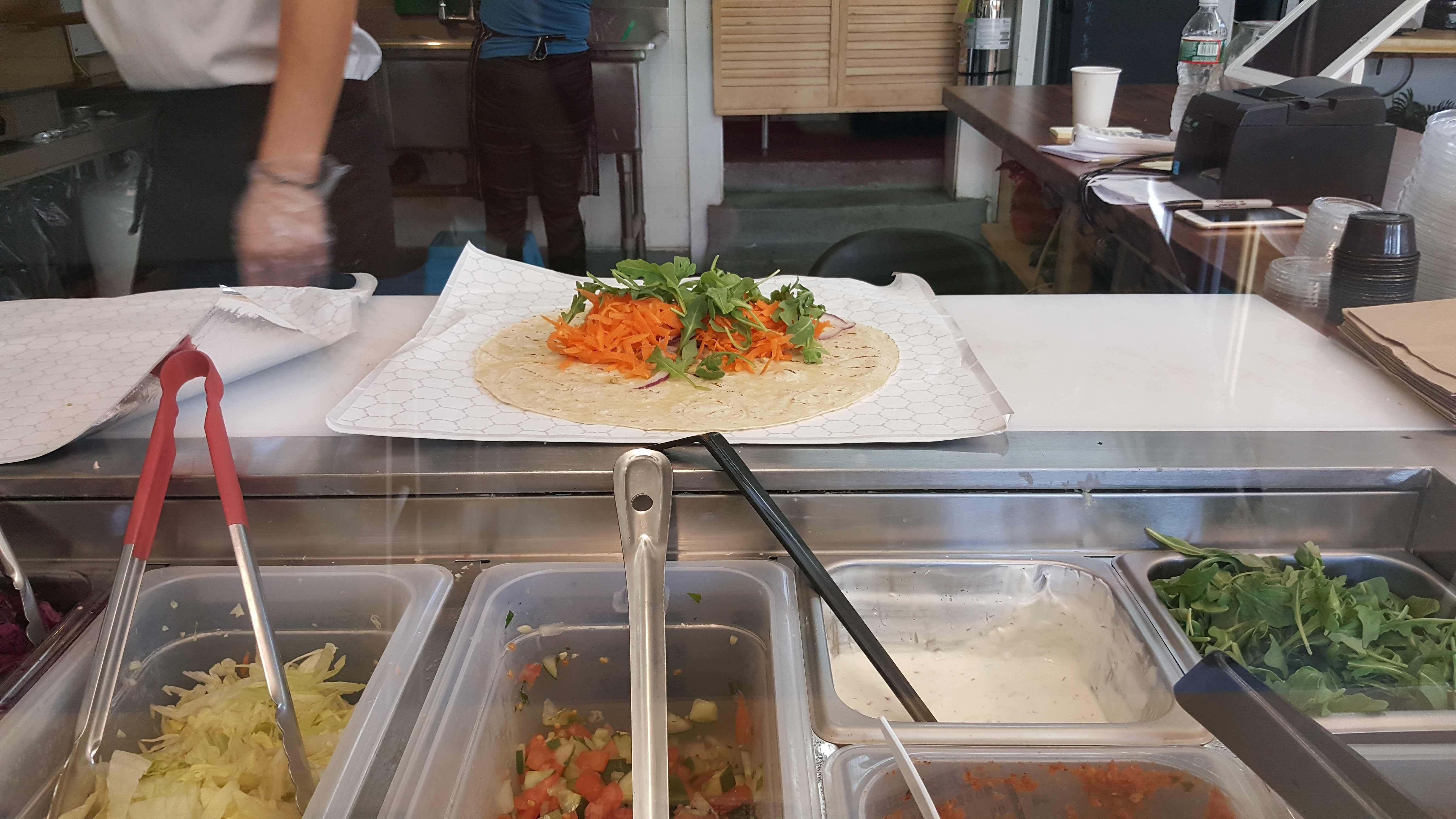 Across the bustling intersection from Paprika Grill is George's, which has been a Gloucester staple for nearly a century. George's is a huge hit with hungry Gloucester residents and visitors alike - and also has middle eastern roots.
George's, a popular breakfast and lunch spot at 178 Washington St, began in 1918, when current owner Dean Salah's grandparents immigrated from Lebanon and purchased the lot on the corner of Washington and Centennial. The building got its start as a convenience and grocery store, then evolved into a donut shop in the 1950's and 1960's when Dean's uncle George ran it. The spot got passed to Dean's brother Eddie, and finally Dean purchased the location from his brother in 2002.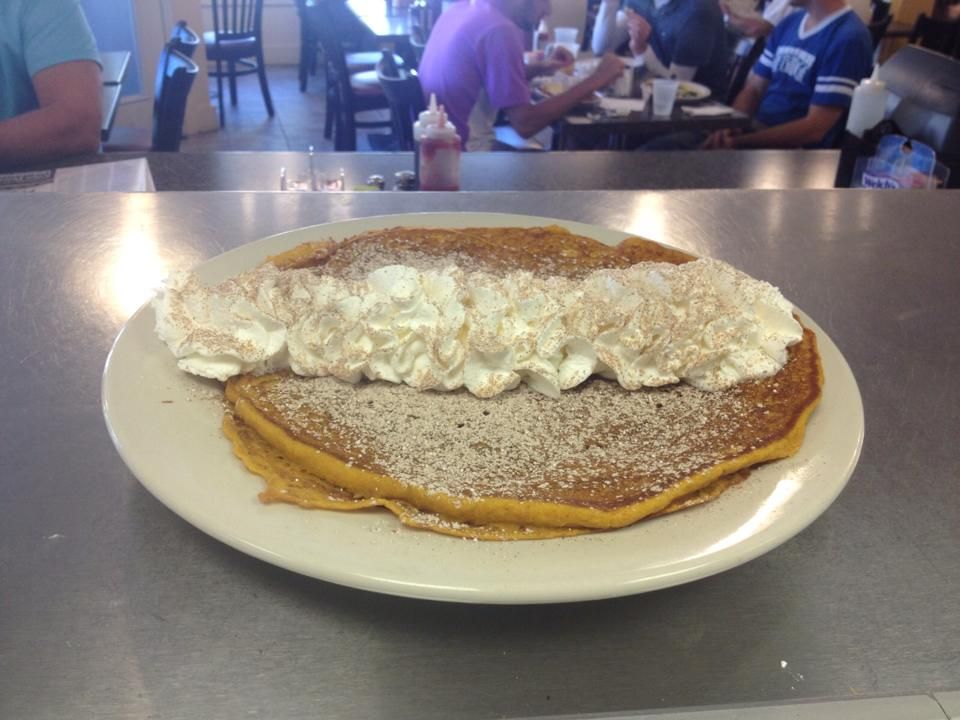 George's is known for its delicious breakfast food - the breakfast boats, bacon and eggs, and sausage gravy with biscuits are among the hottest sellers - but most importantly, the large portion sizes fit for a king, enough to bring home for a second meal. It was Dean's wife who originally came up with the tagline "Hungry? You won't be"d emblazoned on their outdoor sign. Although the portions are large, the prices are reasonable - meaning you're getting great value for your breakfast dollar. Dean's portion sizes are meant to satisfy, and he chalks this up to his Lebanese heritage where feeding guests is important.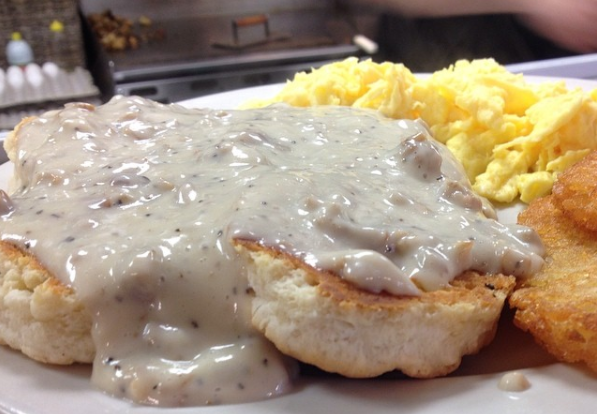 The customer service at George's is also top-notch, with friendly, helpful waitstaff. As Dean explains in the below video filmed by The Bridge Cape Ann, he explains to his employees that first impressions matter - and if a customer isn't happy with their initial experience, they're unlikely to come back - and customers keep them in business. Therefore, each visitor should be treated like it's the restaurant's one chance to retain them as a customer - and this pays off in the long run, with dozens of rave reviews on Facebook and Yelp.
The year after Dean Salah took over at the helm of George's, he opened up Salah's Scoops in the connecting commercial space. Salah's serves Richardson's ice cream, as well as their latest hit, frozen yogurt. Customers can choose to mix toppings and flavors into the frozen yogurt, which has bolstered the shop's sales. While Salah's Scoops had been seasonal, Dean decided to do a trial run of year-round operation after the success of the frozen yogurt. The idea worked well, and Salah's will continue as a year-round ice cream shop, open 2:30-9PM.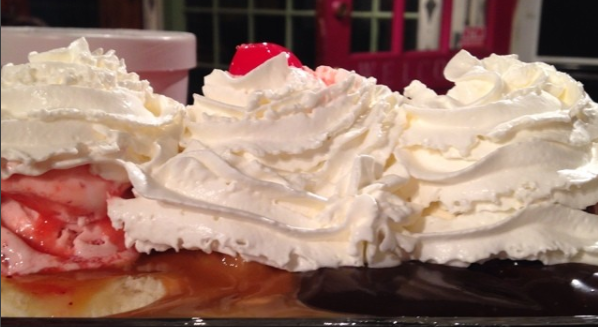 Together, George's and Salah's Scoops are a bustling business - together they employ about twenty-five workers. George's hours are 5AM-2PM Monday- Friday, Saturday 5AM-1PM, and Sunday 6AM-1PM. For more information, visit their Facebook, Yelp, or Instagram pages.