Pamper Yourself This Winter at Saltwater Massage Studio!
Several years ago, Gretchen Hill decided to shift her career from work in health and human services to a new path - massage therapy. After graduating from a massage program, she worked at a studio in Cambridge and, like many of us, eventually decided to reside in Gloucester. Wanting a shorter commute - and less stress - she opened Saltwater Massage studio in the former Mamie's Kitchen space on the corner of Pleasant and Liberty streets in downtown Gloucester, across from the former St. Ann's school near Burnham's Field. Since opening the studio, she has expanded to include four other massage therapists - Amanda, Grace, Heather, and Justin, who all work to provide an amazing experience for each one of their clients.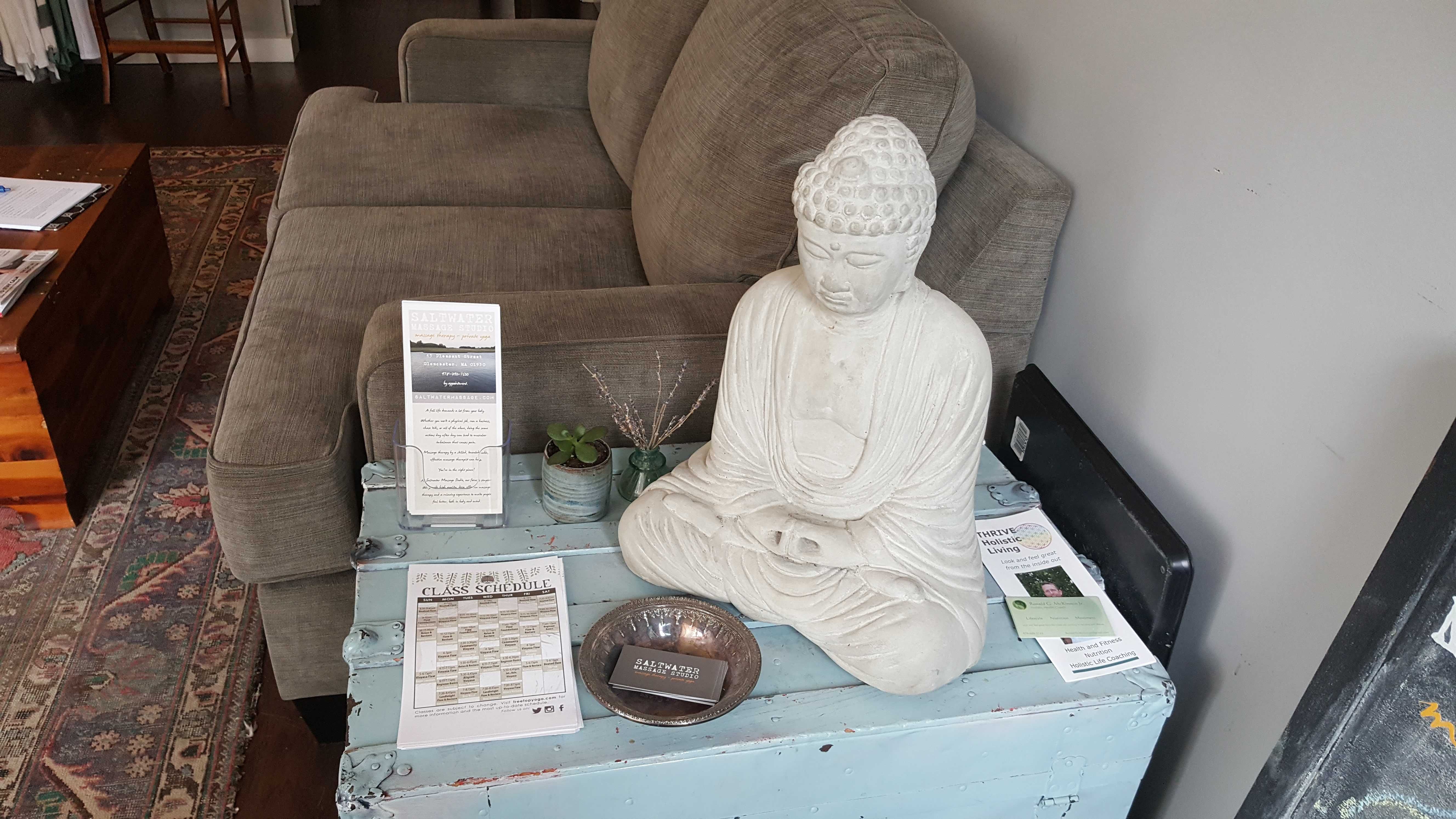 The Saltwater Massage office, which has completely renovated the former breakfast and lunch diner space into a two-room massage studio and main waiting area, is awash in natural light and subtle fragrance. The studio's main focus is deep tissue work and therapeutic massage, helping its clients with aches and pains, as well as sports or accident injuries or more chronic types of pain. While sometimes doctors can prescribe treatment, the massage studio does not take insurance, although in some cases, flexible spending accounts can be used. "This is massage that does something," stated Gretchen.
Lately, the studio has been opening up to more relaxation-focused services in addition to their mainstay therapeutic work. These types of massage aim to help clients forget about their busy lives and dependence on smartphones and computers and instead, relax and be mindful of their emotions and well-being. "In this day and age, everyone is overstimulated - and therapeutic rest is necessary," Gretchen explains.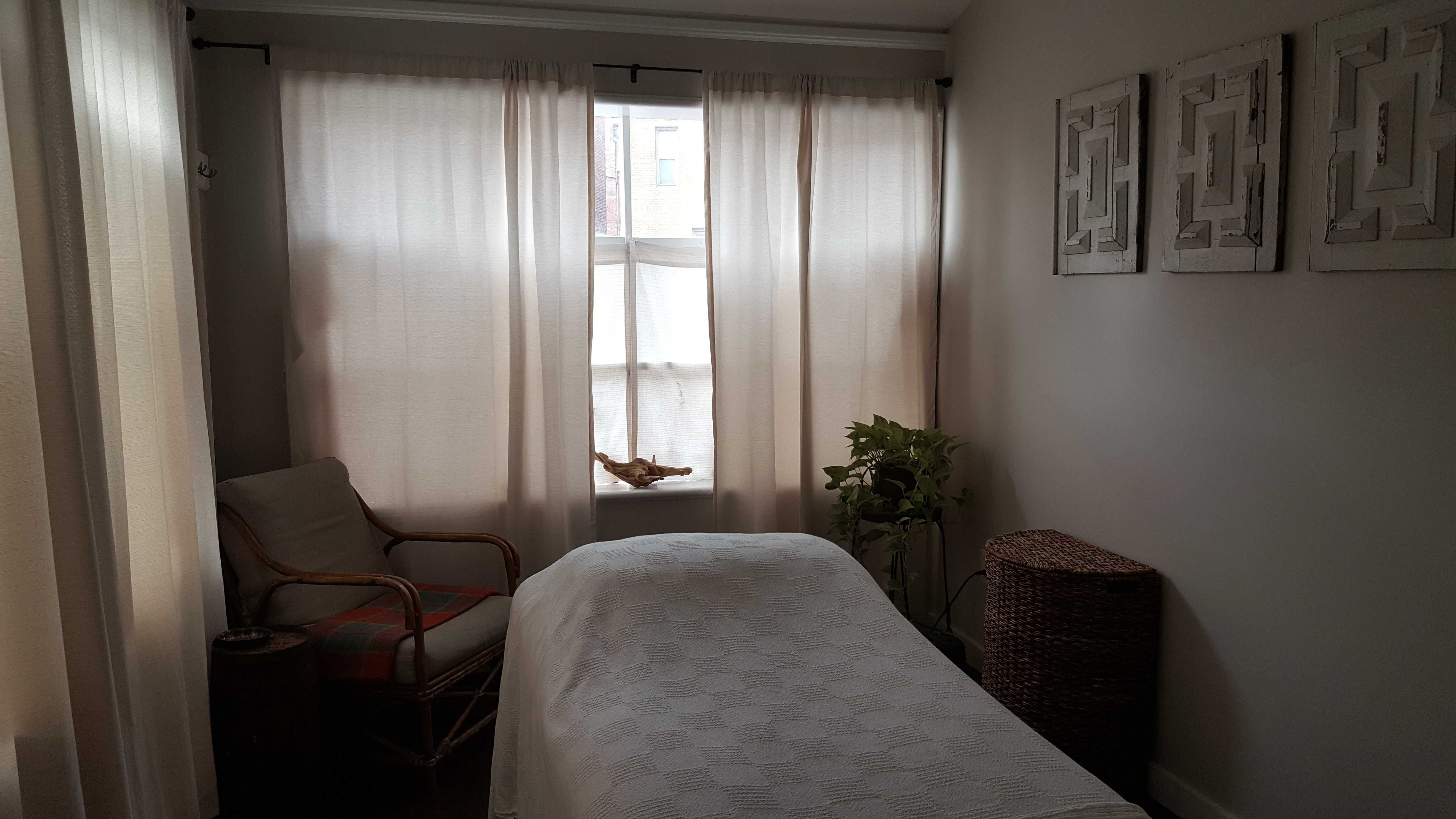 One of the best ways to get that necessary therapeutic rest is with one of the studio's specials, the Pure Bliss Massage. Described as a way to help your nervous system achieve rest during times of stress, the massage blends aromatherapy and hot stone treatments with the studio's signature deep therapeutic massage techniques. Clients are offered a choice of four organic oil blends that are infused with essential oils to induce relaxation. The session starts with a warm stone treatment on your back, moved to a full body therapeutic massage, and the is completed with a luxurious ginger citrus foot scrub and warm towel wrap. The studio recommends the treatment for anyone suffering from insomnia, those who are in high-stress situations or have recently suffered a loss, or just as a gift for someone you love who could really enjoy a pampering! A 75 minute session is $110, and a 90 minute session is $125.
Saltwater Massage also offers prenatal massage to their clients. This therapeutic massage session developed specially for expecting moms not only pampers and relaxes, but can reduce some of the pain and discomfort related to pregnancy. For instance, posture changes can cause pain in the shoulders, neck, and hips for many pregnant women - but a relaxing session can help lift off some of that stress and pain. The sessions can also decrease production of the stress hormone cortisol, as well as increase serotonin production which can lead to less anxiety and leave an expectant mom feeling more relaxed - not only physically, but emotionally! Prenatal massage is not only considered safe, but can also be quite beneficial to pregnant women. Of course, expecting mothers, especially with high-risk pregnancies, should check with their doctor before signing up for a prenatal session. Saltwater's prenatal massages are not only a great splurge, but an amazing gift from a partner, friends, or family members of the mom to be! An hour long session costs $80.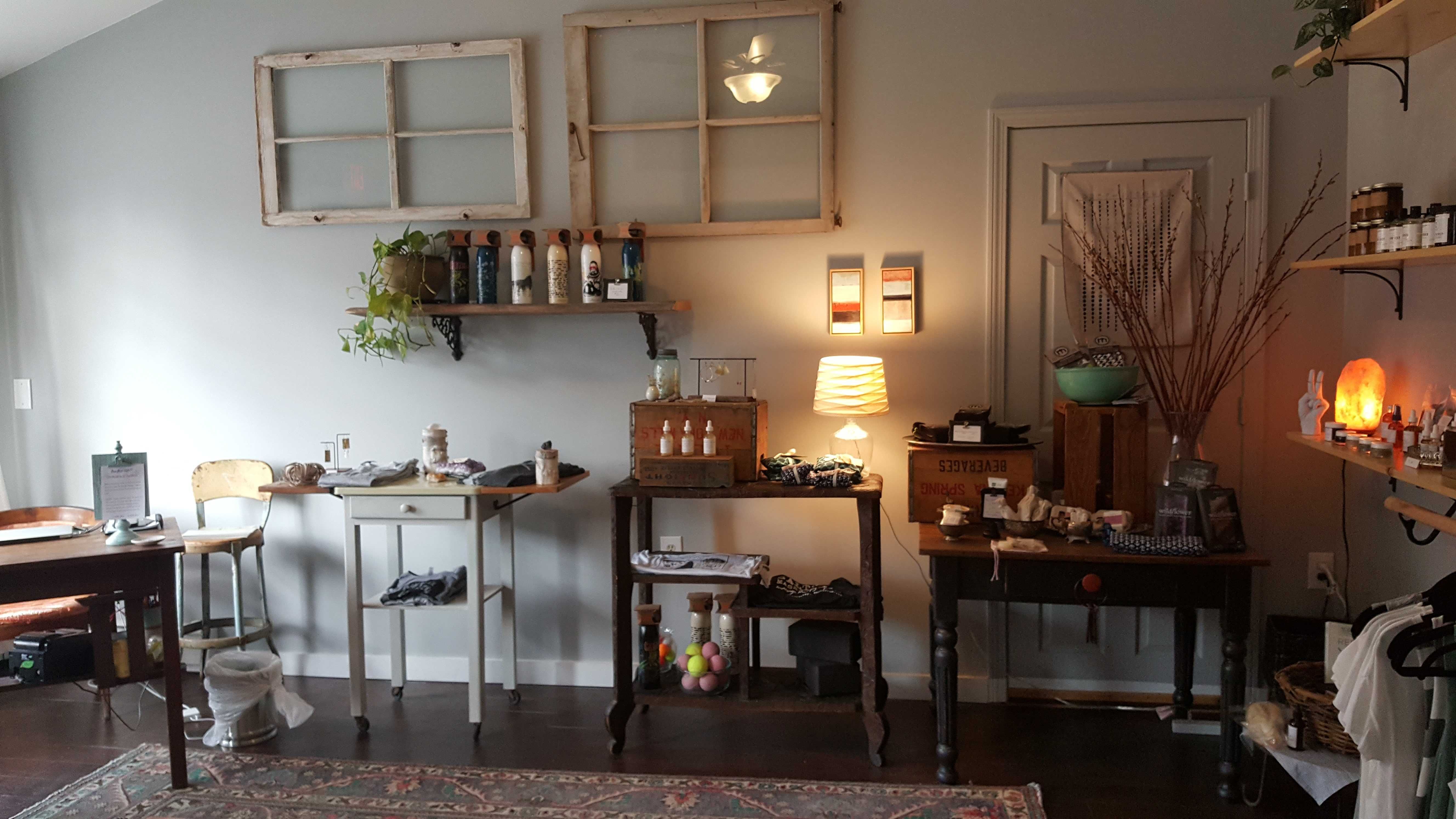 Another therapy option is a hot stone massage. In this treatment, the heat from the stones and oil penetrate muscle fibers to soothe aching muscles as well as melt away tension. The therapist alternates between using the warm stones and their hands to provide a deeply relaxing therapeutic massage for the duration of the session. A 60 minute session is $110, 75 is $120, and 90 minute is $135. A minimum of 75 minutes is highly recommended to fully integrate the deep tissue and hot stone work.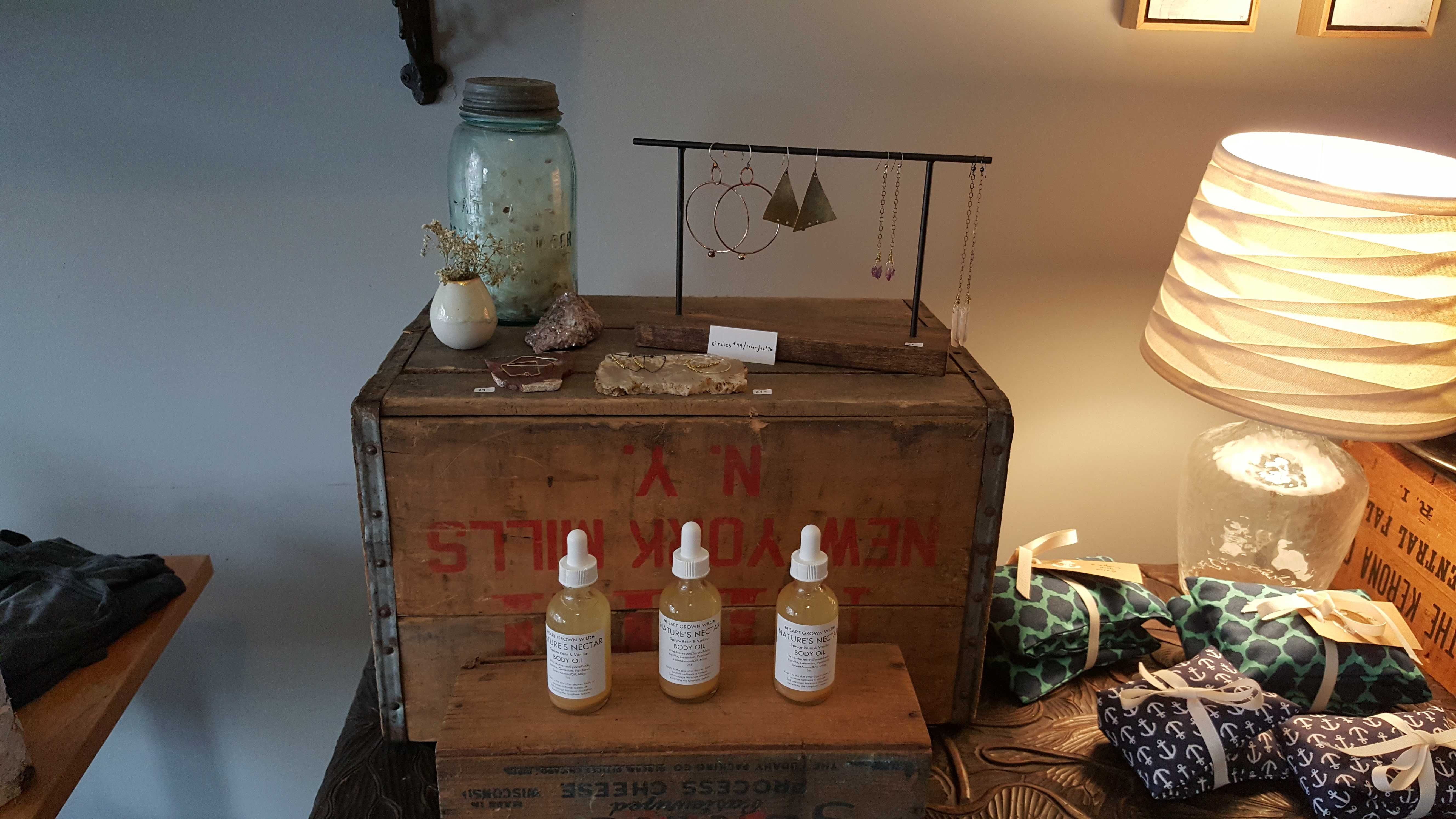 The studio's main waiting room and office area has an assortment of great products available for purchase, as well. All products used by the therapists and available for sale is certified organic. Anything infused with fragrance is done so with the use of essential oils, and not chemicals. Most product lines are from small and micro-companies, made up of one to two people, and are handmade in small batches. Saltwater Massage also sells every day and gift items such as soft, organic cotton tee shirts, socks, iphone cases, water bottles, yoga accessories, stress relief balls and heating/fragrance pads, as well as assorted jewellery and other items. Lines carried by the studio include P.F. Candle Co, Birchrose + Co, Oxalis Apothecary, Heart Grown Wild, Jax Kelly, Wild Medicine, and One Ocean One Love. For some of their brands and products, follow Saltwater Massage on Instagram.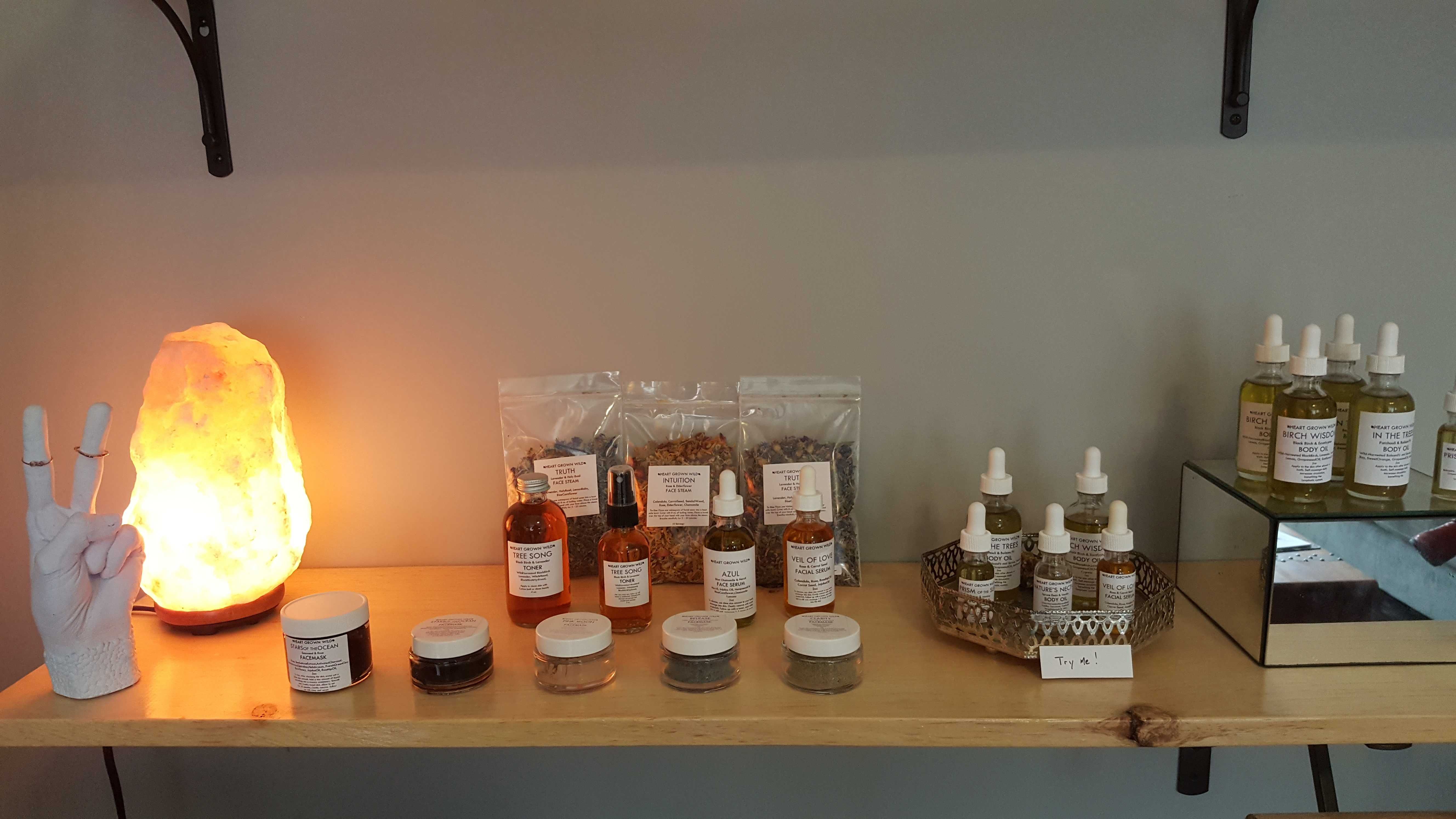 In addition to massage, the studio also offers private yoga, and teams up with Gloucester-based Treetop Yoga. For instance, they recently had a Friday Night Lights event, where host Jaime Robbins teaches a class of fun and creative vinyasa flow yoga - by candlelight. Participants are gently assisted flowing from post to pose by Gretchen's massage. Space for these events is always limited, and are $25 for pre-registrants and $30 at the door. For more information on upcoming yoga and massage events, like the Saltwater Massage Studio on Facebook!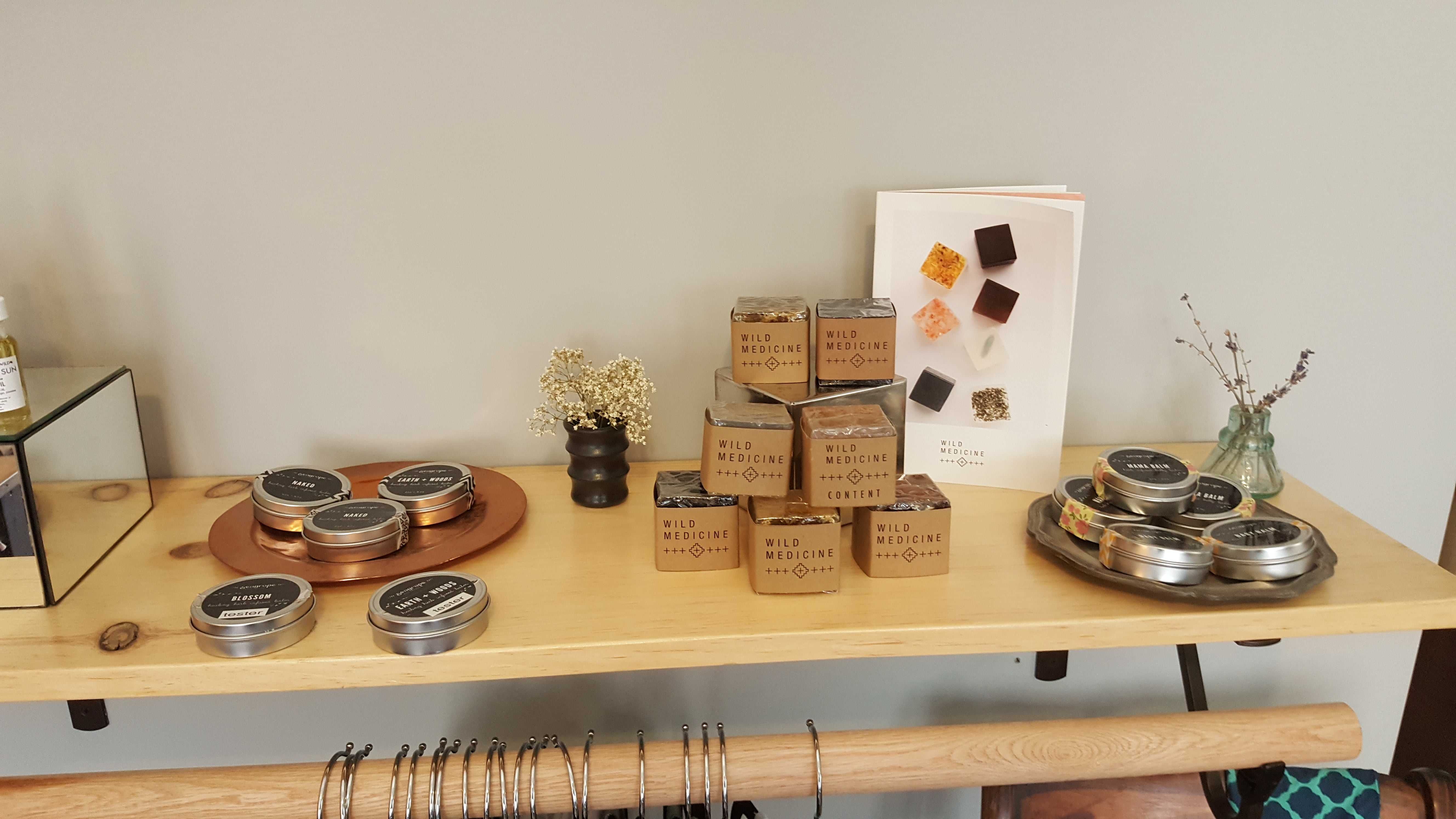 Saltwater Massage Studio, located at 65 Pleasant Street,in Glouceter MA, is open 7 days a week, 10 AM to 8 PM on weekdays, and 10 AM to 7 PM on weekends, by appointment only. There is plenty of on-street parking on Liberty and Pleasant streets.
Sessions can be booked over the phone by calling (978) 390-7600, or online on their website. Gift certificates can be purchased online or by making an appointment via phone - in order to best serve their clients, the front door to the studio is locked during sessions, so dropping in is discouraged.