Open House Listing Alert: 3 Knowlton St, Unit 2, Beverly MA 01915
Are you a prospective buyer looking for a condo unit with in-town walkability that's 100% move-in ready? You're in luck. A bright, cheery 2-bedroom unit in the heart of downtown Beverly has just hit the market at a reasonable $230,000 - and it's a show-stopper! Why throw money away on rent when you can save money and be the owner of your space?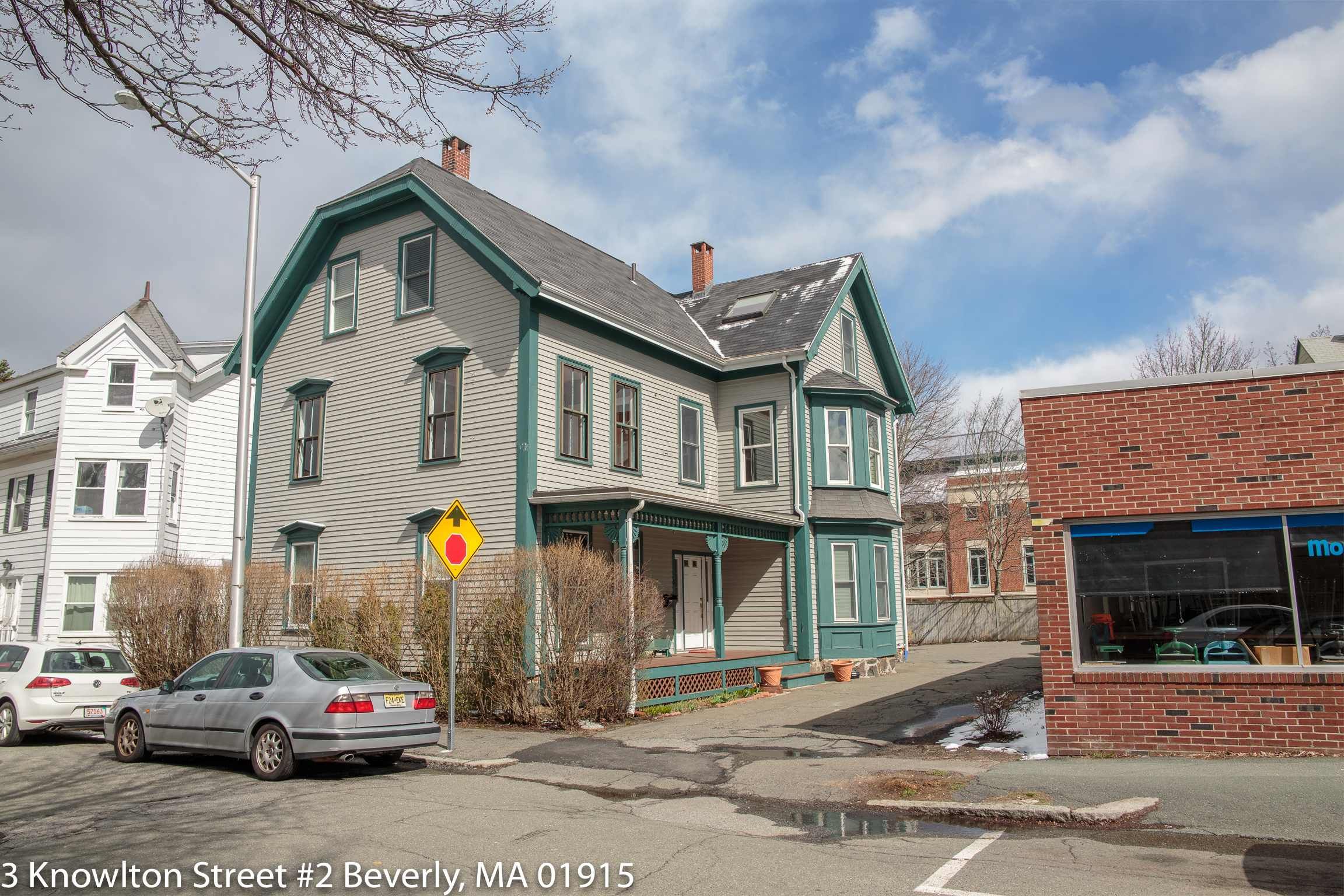 Spanning the second floor of a three-story, three-unit owner-occupied condominium building located at 3 Knowlton Street in Beverly, this unit is jam-packed with features you wouldn't expect in a unit at this price point.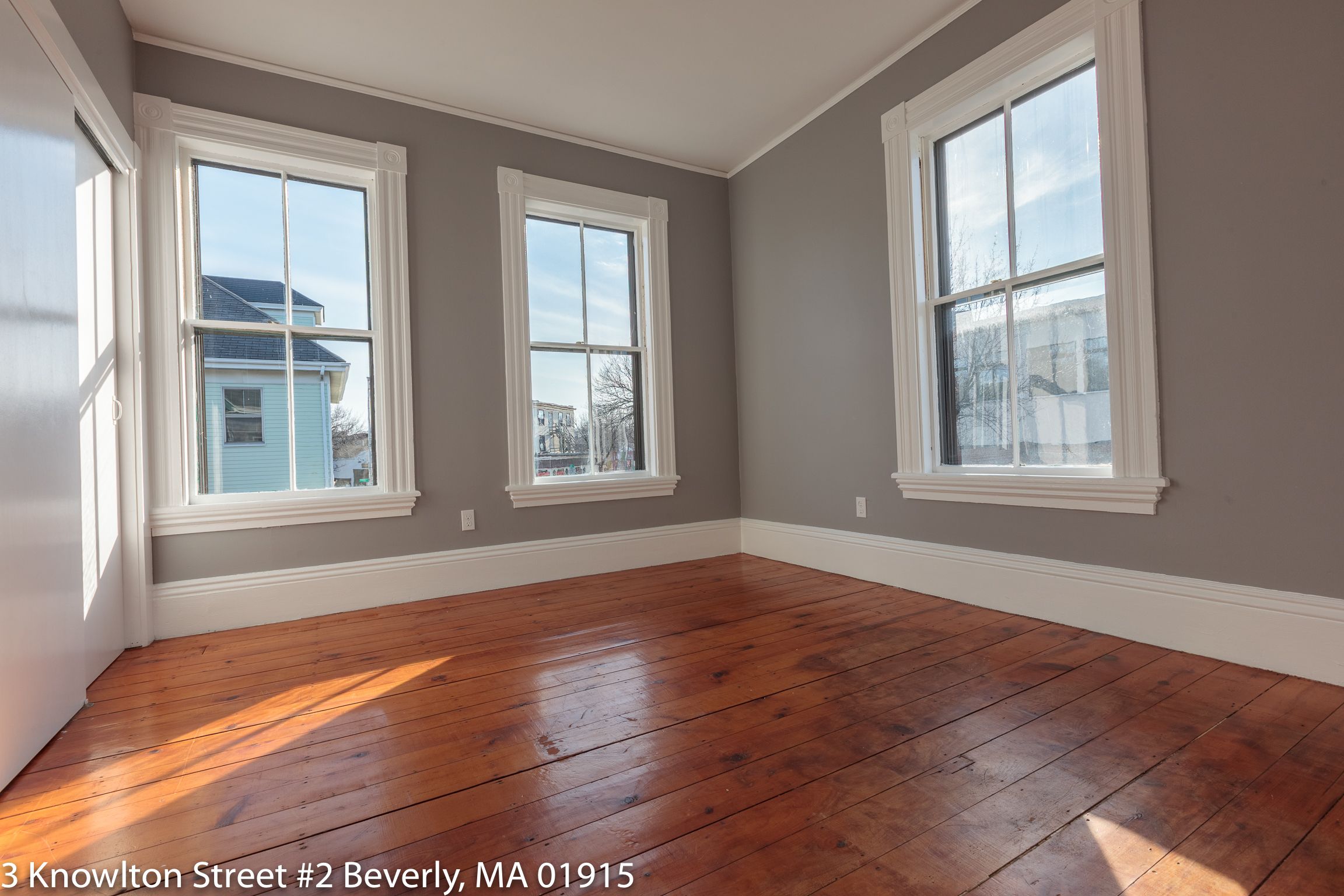 Throughout the unit, wide-planked, warm honey golden pine floors will welcome you and your guests with classic style. The large windows and high ceilings invite ample amounts of sunlight into the unit, and many doorways feature timeless, classically styled woodworking. A forced hot air heating (furnace new in 2008) system means no clunky baseboard heaters and more freedom to place your furniture exactly where you want it.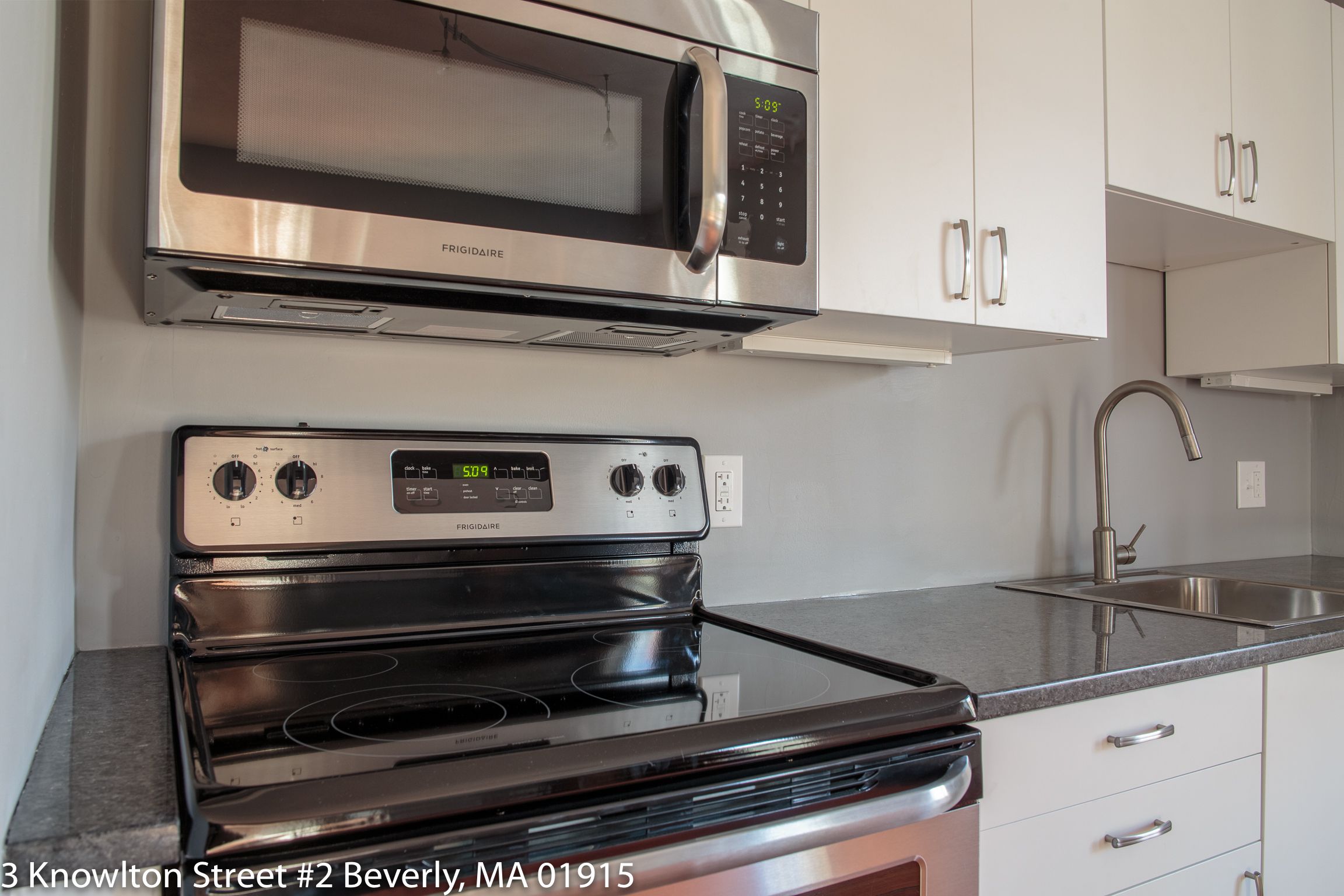 In the ample, eat-in 9x16 kitchen, brand new, sparkling dark granite countertops, as well as Frigidaire oven and built-in microwave, have been installed for your enjoyment. Tucked in a kitchen closet as well, you'll find a recent model GE stackable washer and dryer that will stay with the unit. There's enough room for the addition of a counter island and table in this bright, airy kitchen. A large, country-style pantry armoire is included with the unit, or can also be removed if it's not your style.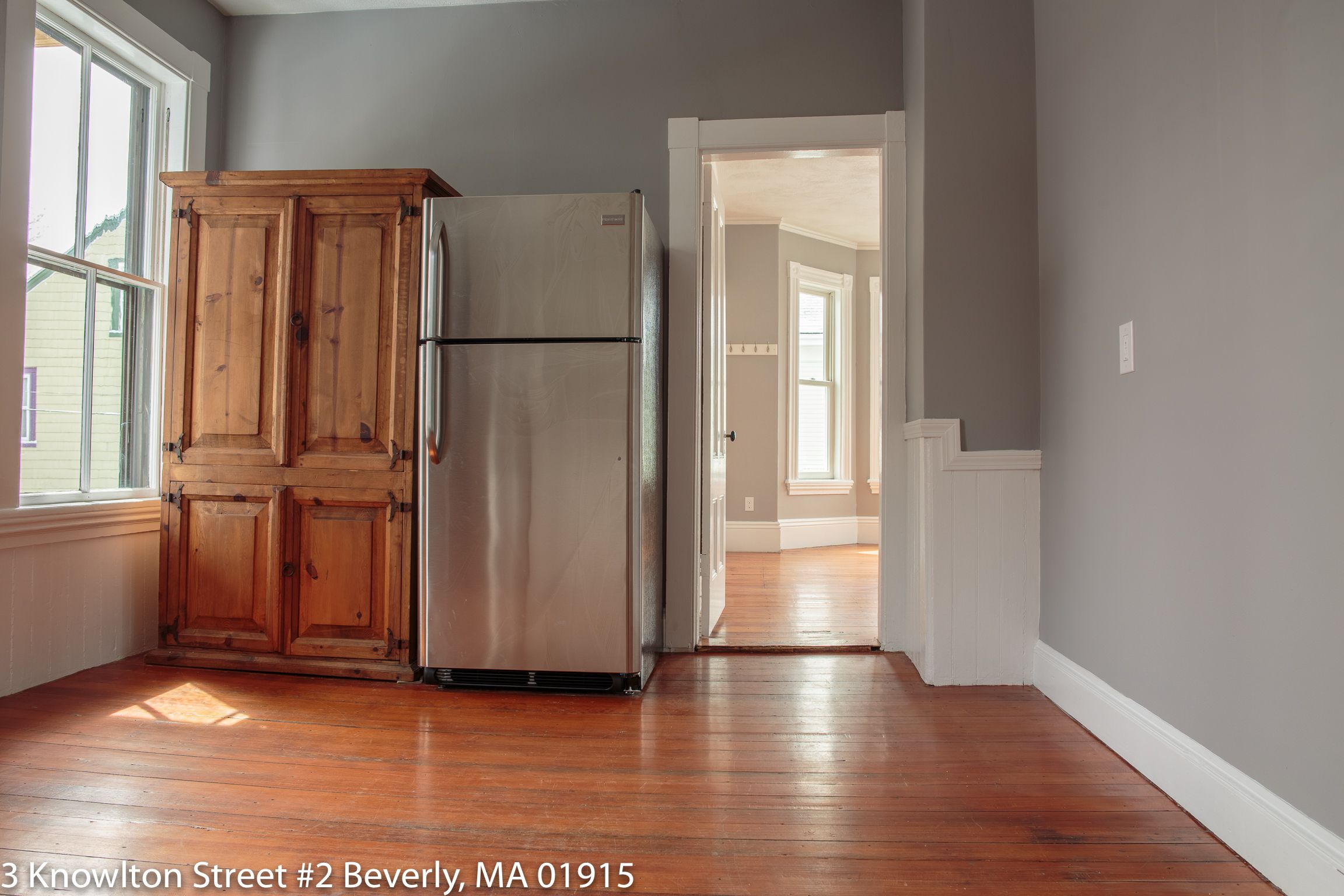 The unit's front bedroom is awash in light, thanks to bay windows. Both bedrooms have closet space. The dining room could double as family room or home office, even a walk-through nursery, as the second bedroom lies behind it.
The updated bathroom features brand new, beautiful luxury ceramic tile floors as well as a low-flow, water-saving toilet that has an environmentally friendly double-flush option - one button for a light flush, another for heavy.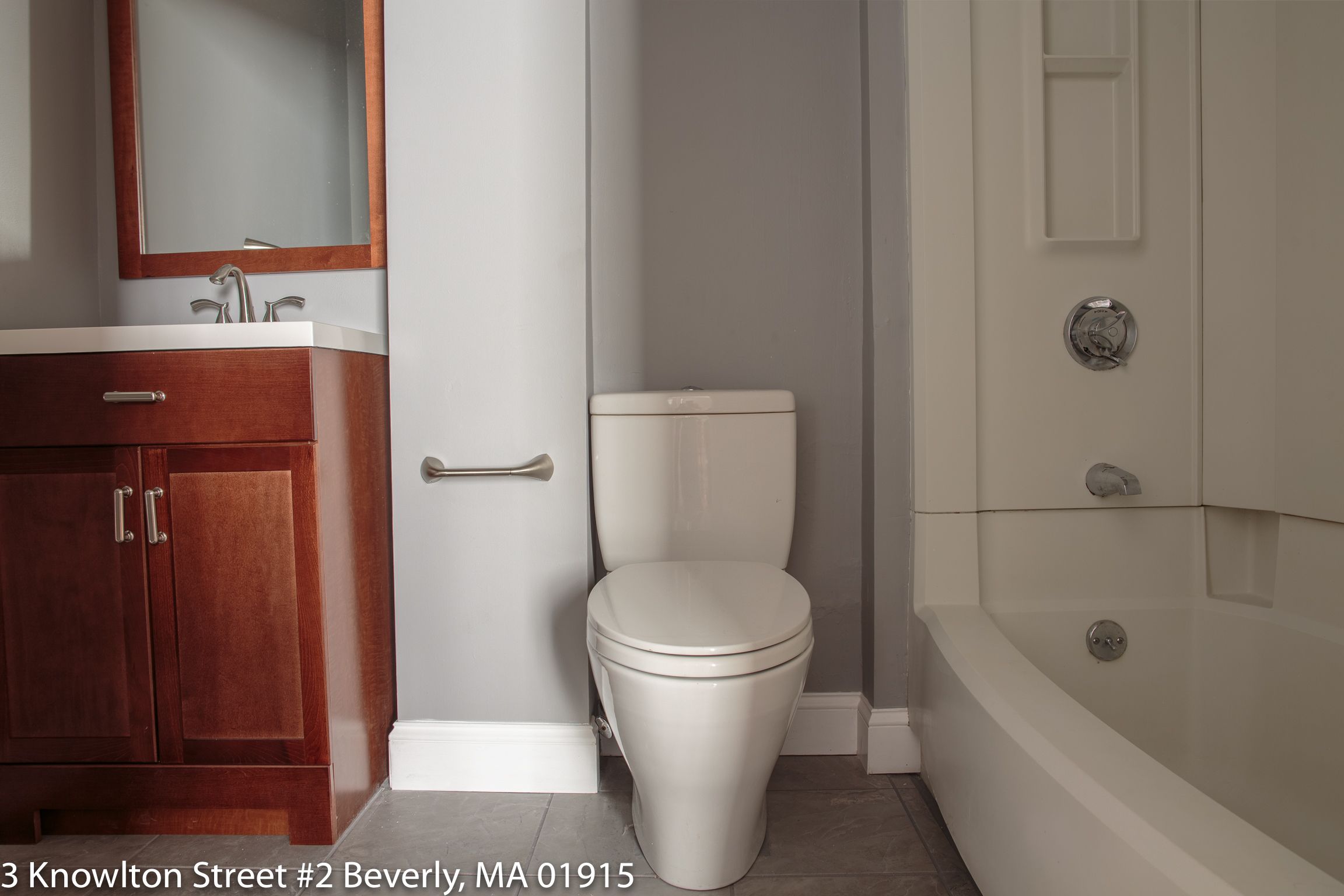 One of the best features of this unit is its proximity to all of Cabot Street's restaurants and shops. Why bother cooking breakfast or lunch when the Atomic Cafe and Wrapture are within a block of your new home? Enjoy shows at the nearby Cabot or Larcom Theaters, and dinner at fantastic local restaurants like Chianti, Soma, or Barrel House American Bar. The unit's walkability score is 91 - which according to WalkScore.com makes it a "walker's paradise", where daily errands don't require the use of a vehicle. That's double the average walk score in Beverly, which usually hovers around 45. But if you're car-dependent, don't worry - your unit includes two parking spaces.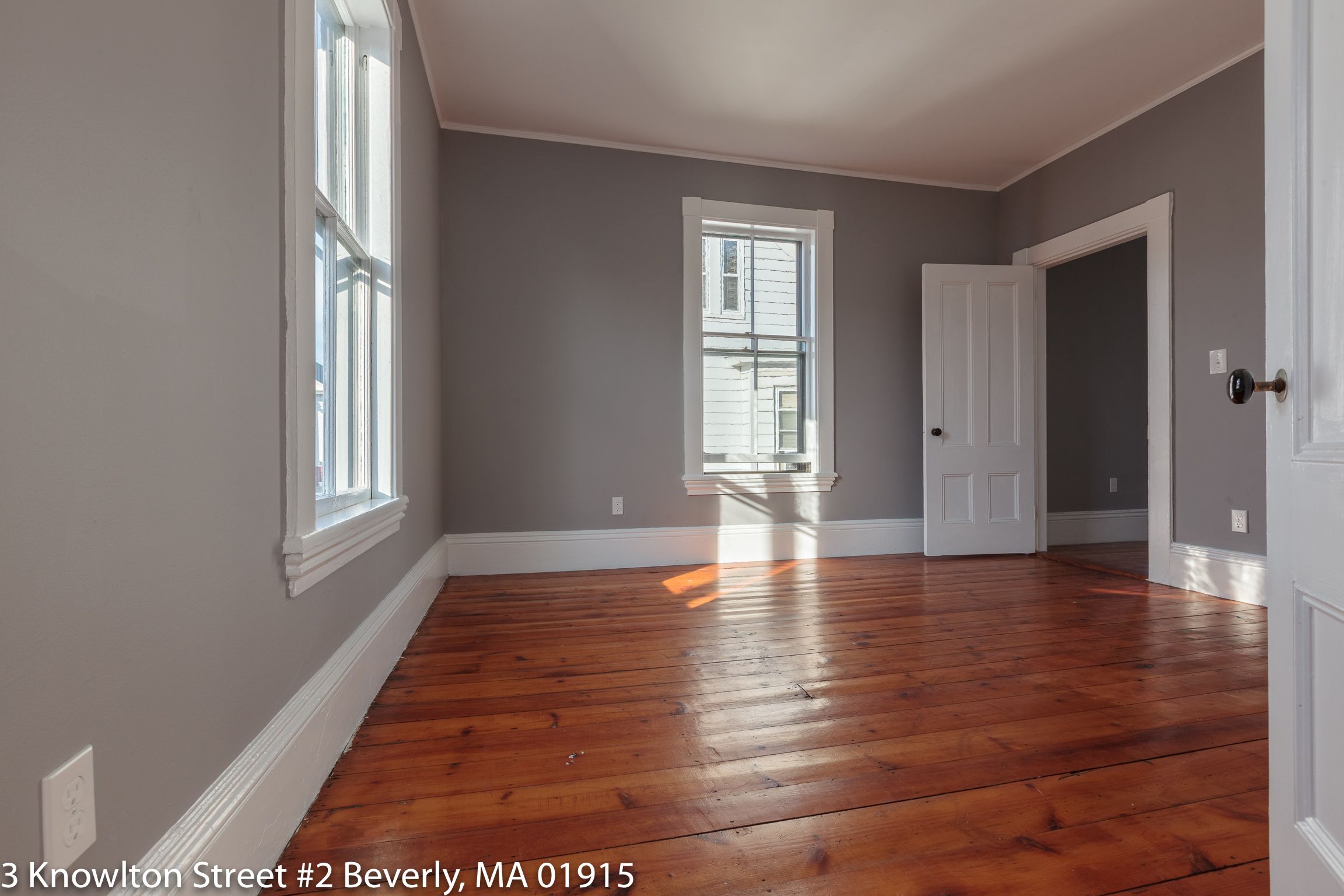 The condo owner's association fee is a reasonable $300 monthly fee, which includes water, snow removal, exterior maintenance, and the building's master insurance. The building is professionally managed. Unfortunately, no pets are allowed in the unit.
3 Knowlton St, Unit 2 will have an open house this upcoming Sunday, April 10, from 12-1:30.