New Year's Resolution to Get Fit on Cape Ann?
(cover photo: MAC Fitness, Gloucester)
This year, I'm making a New Year's Resolution to get healthier - and so are many of my friends and neighbors across Cape Ann! After all, nearly half of all Americans make a resolution. While those goals can have varying degrees of success, research has shown people who explicitly make resolutions are 10 times more likely to attain their goals than people who don't explicitly make resolutions. Part of being healthy means activity and exercise, and while outdoor activities (like cycling in my case) are a big part of that, the New England winters are harsh - so I'm going to join a gym! If you're planning to do the same, here's a list of local gyms and clubs to look at and pick the one that will best suit your needs.

(photo courtesy of Cape Ann YMCA)
Cape Ann YMCA - This is a great option, especially for those who have a family that can benefit from camps, swimming lessons, and more. The Cape Ann YMCA has a large exercise room, full gymnasium with basketball leagues and free time, free group exercise classes like Zumba, yoga, and spinning, and a large pool with lanes for lap swimming. They offer a lot of helpful programs for those just starting to become healthier, but also have features for even the most dedicated gym rat - and offer drop-in babysitting so parents of small kids can get their workout in, too. The YMCA's reach across Cape Ann is huge - they run after school programs at our elementary schools, a teen program, and also Camp Spindrift, a fantastic summer camp in West Gloucester. Best yet, the Cape Ann YMCA has bid on the old Fuller School property to build a state of the art new facility with plenty of parking.
Fitness Zone, located in the Blackburn Industrial Park, is another larger gym that has been in the community for nearly twenty years. They have a 15,000 square foot facility with a membership of 1500. Fitness Zone not only offers a juice bar, but also one on one personal training and small group training sessions. Clean, updated locker rooms are a selling point, and multiple machines cut down on the dreaded wait for an open machine.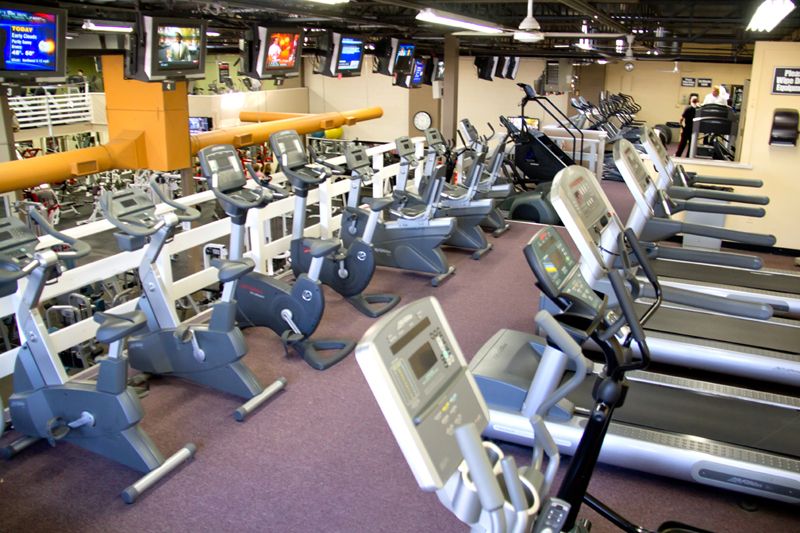 (photo courtesy of Fitness Zone)
Are you an extrovert looking to meet new friends? As a social gym experience, Crossfit Cape Ann brings that, and more, to the table. Although the classes can seem intimidating, they train everyone from any fitness level and every background. There aren't individual machines or sessions, but instead group classes an hour in length that consist of a warm up, movement instruction and review, workout, and a cool down. Emphasis for their new members is put on establishing safe movement patterns and building a fitness foundation rather than intensity. During a previous "Bring a buddy" class, I was able to not only keep up with the class, but have a lot of fun at the same time!
Manchester or Magnolia residents, rejoice! A more intimate, brand-new 24 hour access facility has come to downtown Magnolia - Freedom Fitness! According to their Facebook page, they have a limited capacity for memberships, and you can join for less than a dollar a day. They are located right next to Magnolia 525.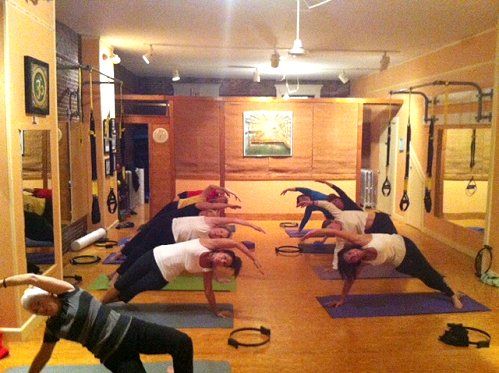 (Photo courtesy of Streamline Strength and Pilates Studio)
Streamline Strength and Pilates Studio, located at 124 Main Street in Gloucester, may be another great option if you live or work close to downtown and prefer a trainer-led class. Aside from Pilates, Streamline Strength also offers TRX suspension training, Barre (a popular combination of yoga, Pilates, strength training and ballet barre conditioning to tone your entire body), and the Egoscue Method - an approach to therapeutic exercises that is based on fundamental anatomical, physiological and biomechanical principles.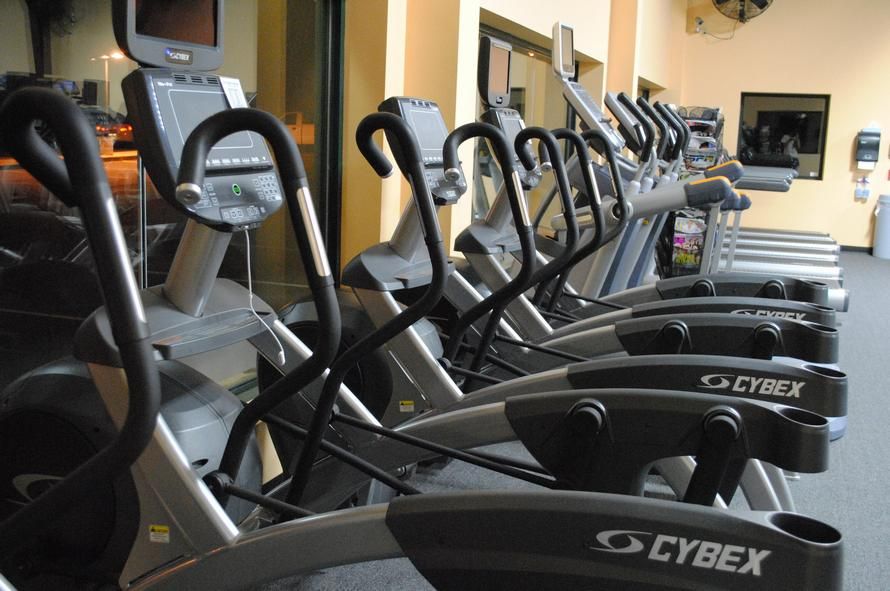 (photo courtesy of MAC fitness)
Lastly, MAC Fitness, another large, newer gym, is a popular option. Located near the Gloucester MBTA station, the gym offers free parking, over 30 pieces of cardio vascular equipment, a full line of state-of-the-art selectorized equipment and free weights, a dedicated functional training area, stretching area, men's and women's locker rooms with private showers, rental lockers, daily use lockers, and a full smoothie bar. The gym is open 24/7, which is a great option for those of us who work odd hours.
As you can see, there's a lot of great options for joining a gym here on Cape Ann, and you are free to pick an option that best suits the fitness experience you're looking for - and best suits your budget!