Melody Phaneuf's Tiny Studio Will Amaze You!
It's easy to drive past a roadside sign for years and not take notice of what's behind it - especially in Gloucester, which is jam-packed with small businesses and artisans in every corner and in every neighborhood. But if you've driven one of the main roads in Gloucester, there's one you shouldn't overlook. Tucked just off the Boulevard at 3 Centennial Ave, a small barn-like outbuilding at the end of a short gravel driveway welcomes the public to the studios of 'Melody the Artist'. The studio is run by local Melody Phaneuf, who built the one of a kind art space in the side yard of her beautiful downtown home.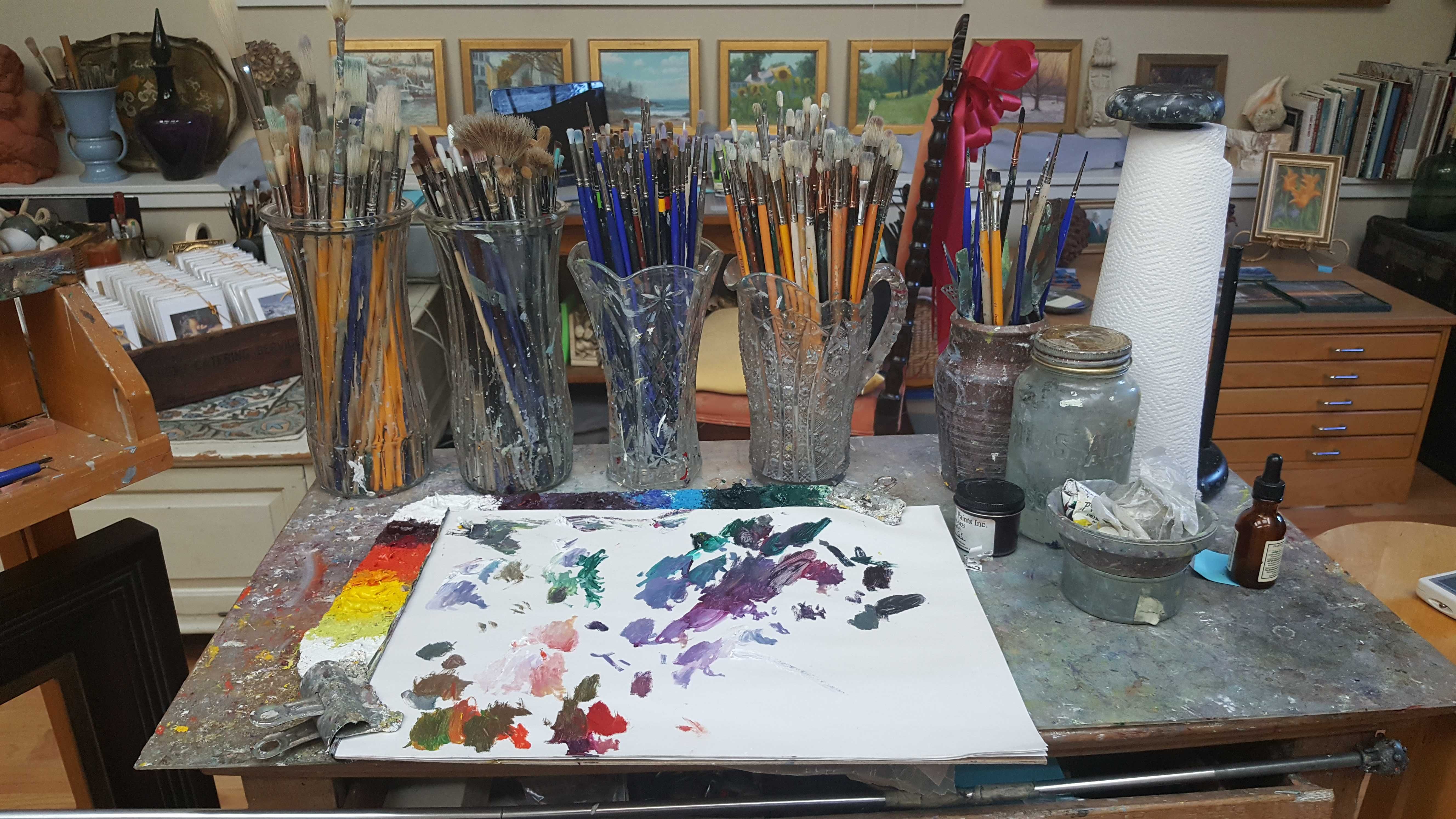 Inside the studio, which is light and airy, with the help of oversized windows, skylights, and open beams, Melody has packed the diminutive space with not only her own artwork, but other art and sculptures - like her personal collection of masks she sometimes uses in her paintings. A row of built-in cabinets help make the most of the space, as well as provide ample shelving to show off some of her retail wares.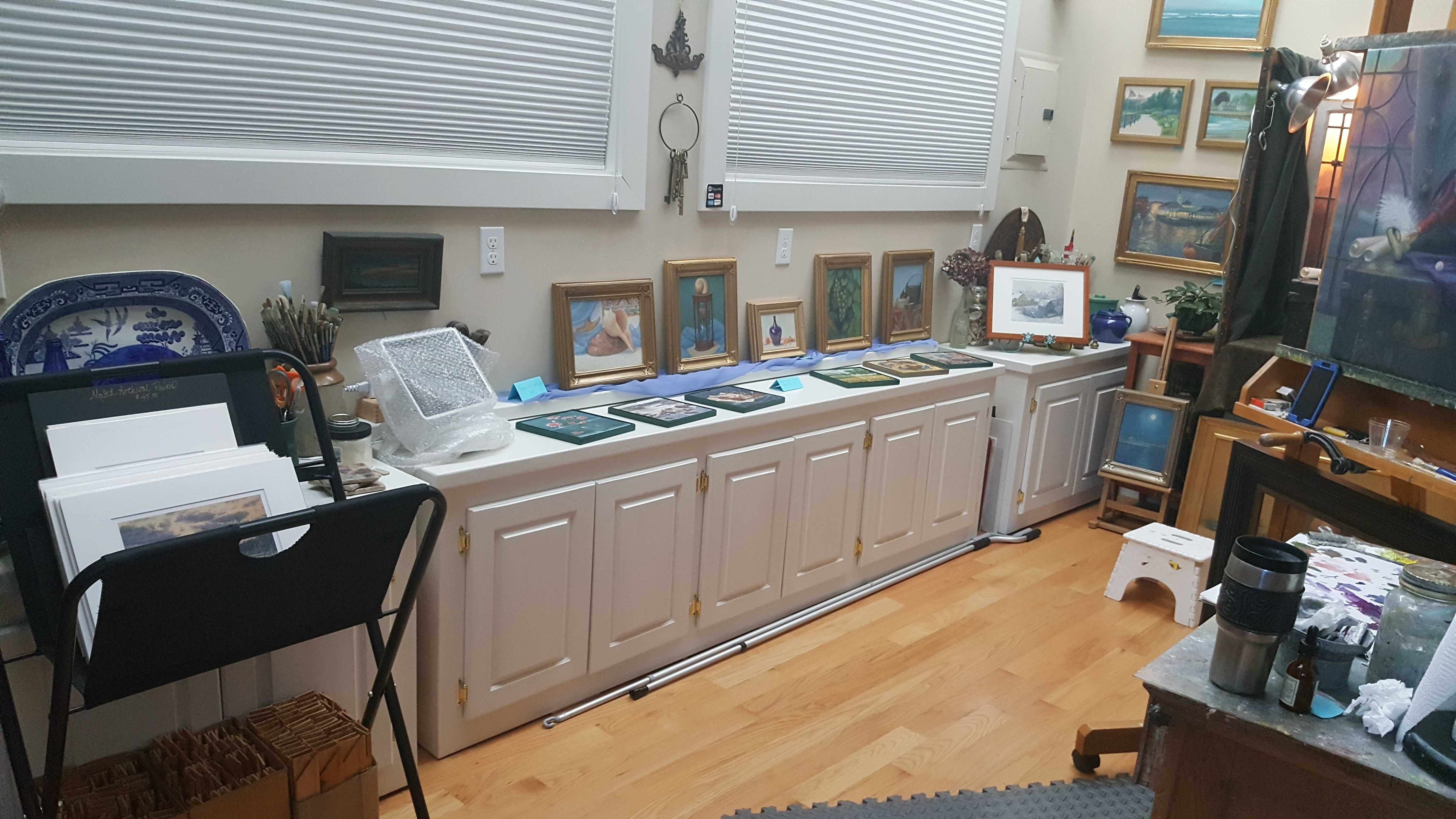 Melody's career has spanned more than 36 years. Graduating from the small, private Vesper George School of Art in Boston (whose alumni include 'Make Way for Ducklings' author/illustrator Robert McCloskey), she then studied privately under a portrait painter at Fenway Studios, where she has maintained space ever since.
Melody's style of painting focuses on many local plein air landscape scenes - smaller, gold-framed paintings of Rocky Neck, Middle Street, and Plum Cove are interspersed among her shop's displays. In addition, she creates some portraits, as well as narrative mythological paintings and still life paintings with uncommon objects that set her apart from many other artists on Cape Ann - for instance, jesters appear to make several appearances across the larger pieces in her space.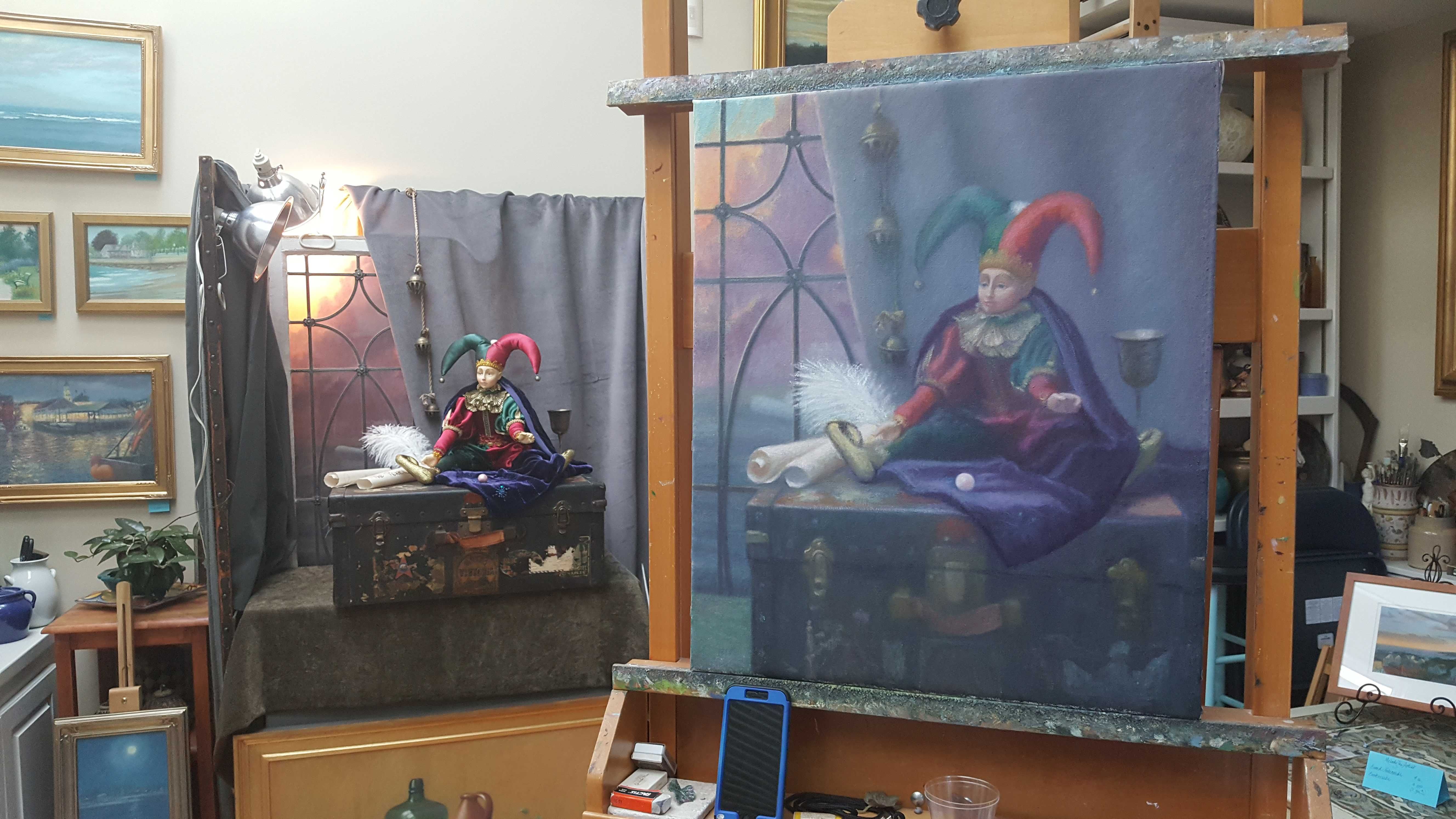 Aside from her painting, Melody also has art prints for sale in her shop, as well as boxed note cards made from her prints, which are packaged into boxes and sold for $16, and bookmarks, which sell for $3.50. "I like to have art in every price range," she explains.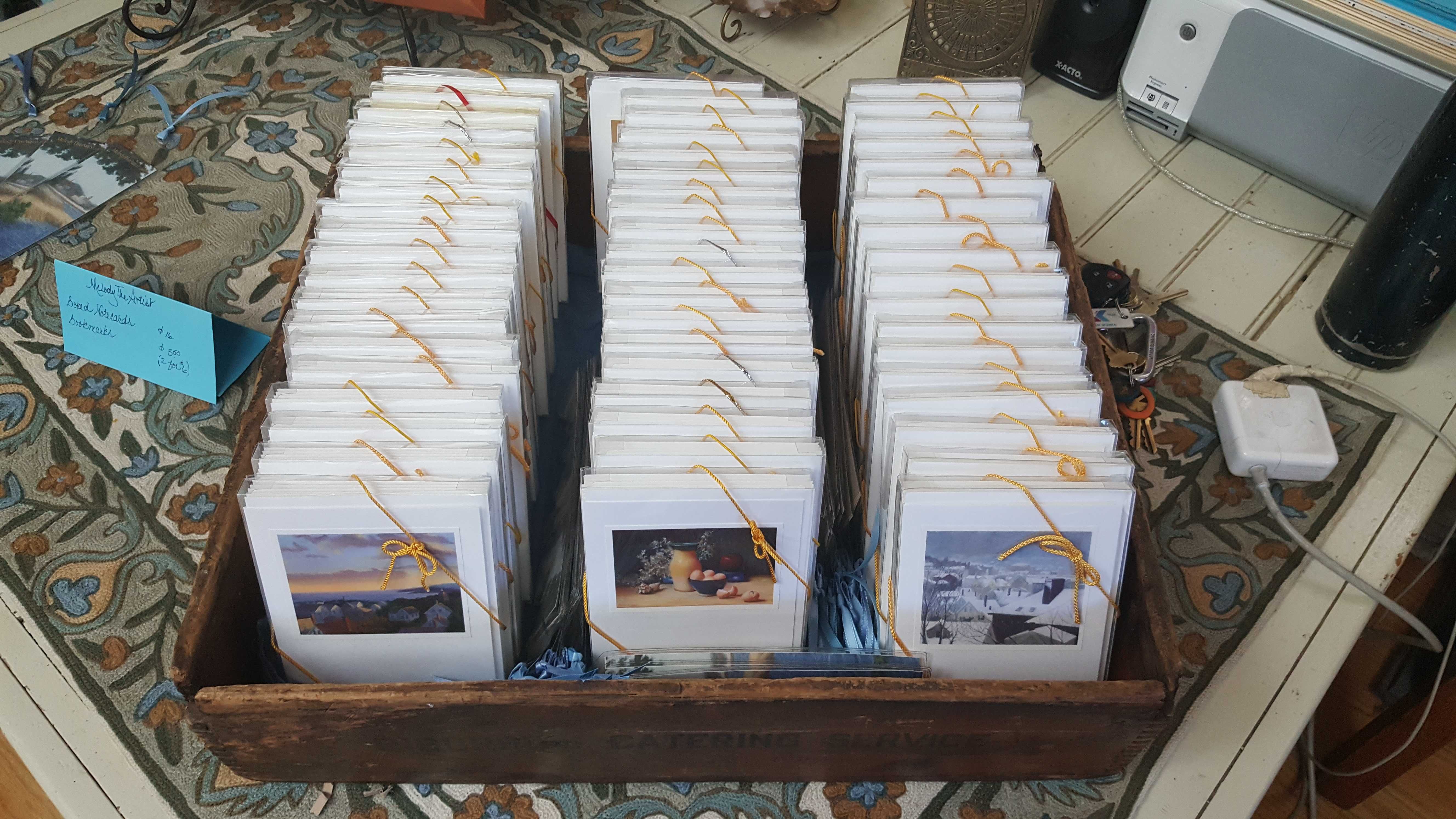 One of the more unique products in her studio is tile coaster sets based on her landscape work. The tiles, made of Botticino temple marble, are made up of four square sections of a painting, which are digitally printed onto the face of the coaster. Melody travels to a printing press company in Vermont, and participates in the printing process, adds cork to the back for stability, and packages them in specialty boxes. The end result is a unique product that works wonderfully as a souvenir or gift. The tiles are available not only in her studio, but also at the Cape Ann Museum's gift shop.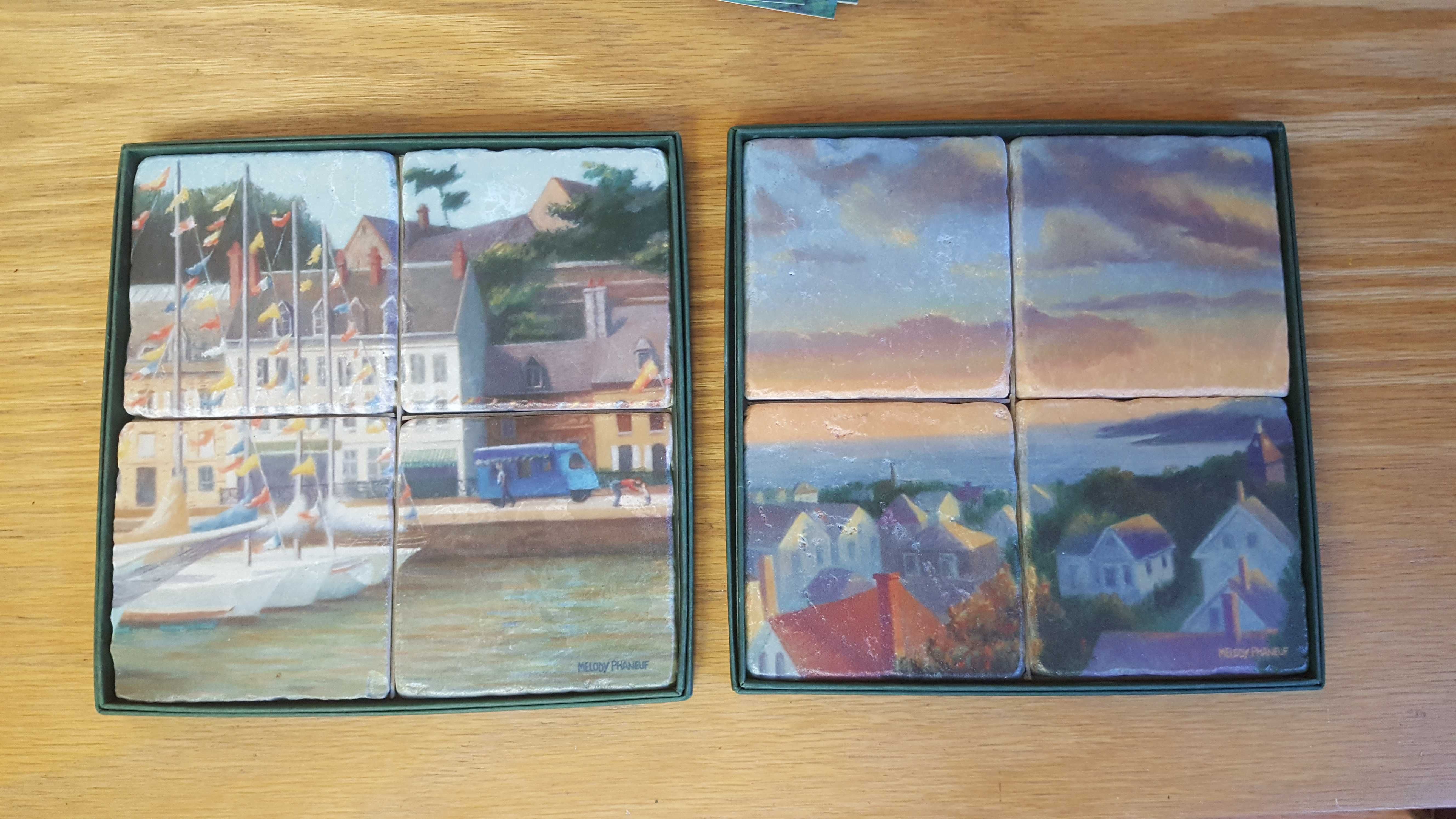 Although Melody's art is featured in galleries outside of the North Shore - in places like Pennsylvania and Vermont, as well as at the Fenway Studios, she has mostly focused on turning her newly-built studio into her main art and retail space, and has focused less on activity in local Cape Ann galleries, although she is a member of North Shore Arts. She maintains a footprint at the Fenway Studios, having been there for 34 years, but says she "can't beat the commute" to her new studio.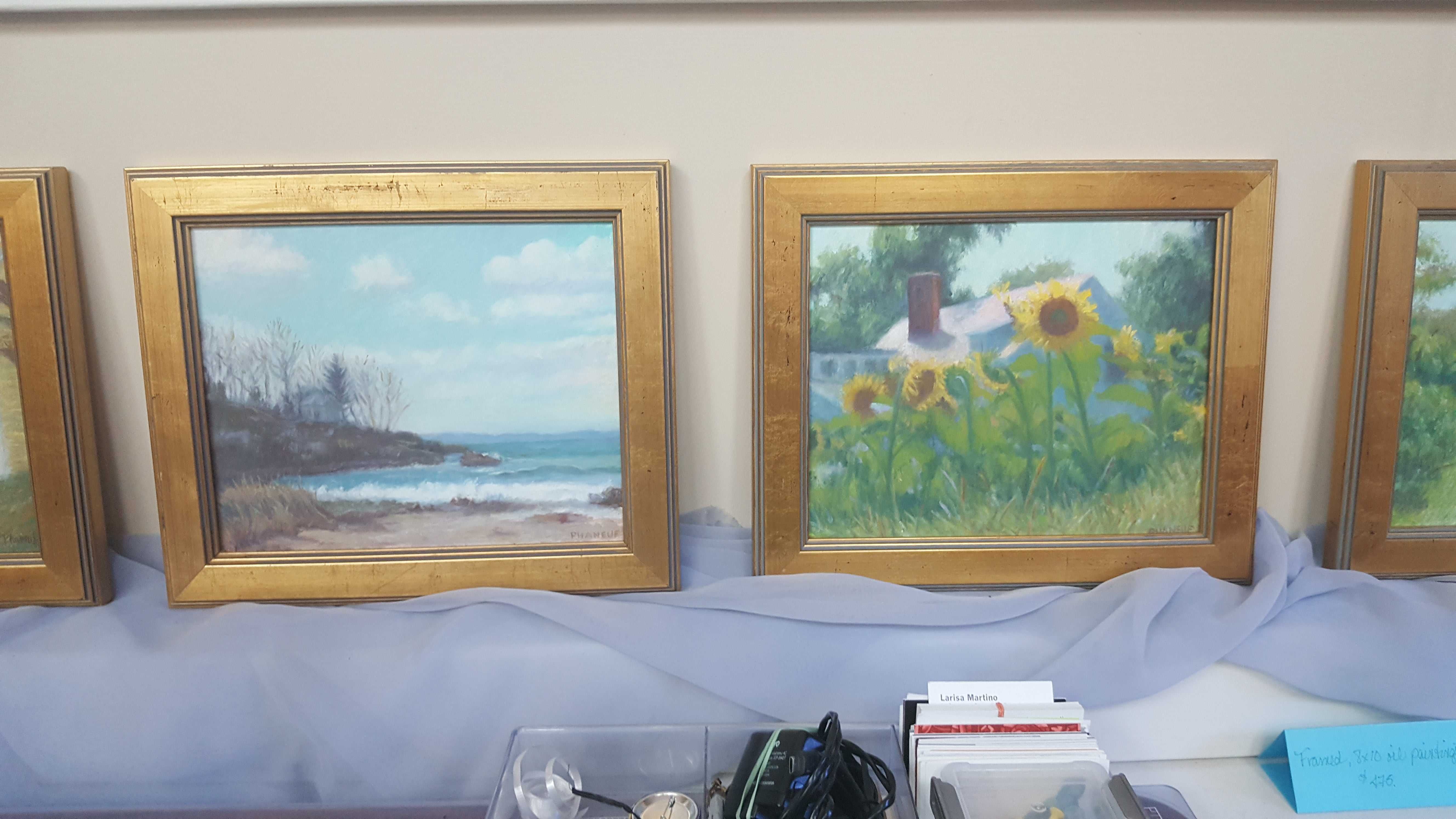 Melody's love for Gloucester came when she rented an unheated, seasonal space on Rocky Neck for a summer to create art, and with unfinished work left at the end of the season, she never left. "I felt like it was home. I came here and felt very comfortable here. I liked the mixture of people, that it was more colorful - not just a wealthy area, but a mixture of all kinds of people. It seemed very affordable compared to Boston", she explained, "It was affordable beauty. That's what I always told people who asked. At the time you didn't have to have a lot of money to live in Gloucester, you could create art and be a waitress on the side and make ends meet." Fearing she could have been priced out of the Cape Ann market, she bought her own home on Centennial Ave in 1998 and has created art there ever since.
During the warm weather, Melody conducts demonstrations at Rockport Art Association, as well as running landscape painting workshops at Stage Fort Park. "I book them when it's pleasant to be outdoors, and Stage Fort Park is perfect, since it has plenty of parking, bathrooms, and even a restaurant," she explains.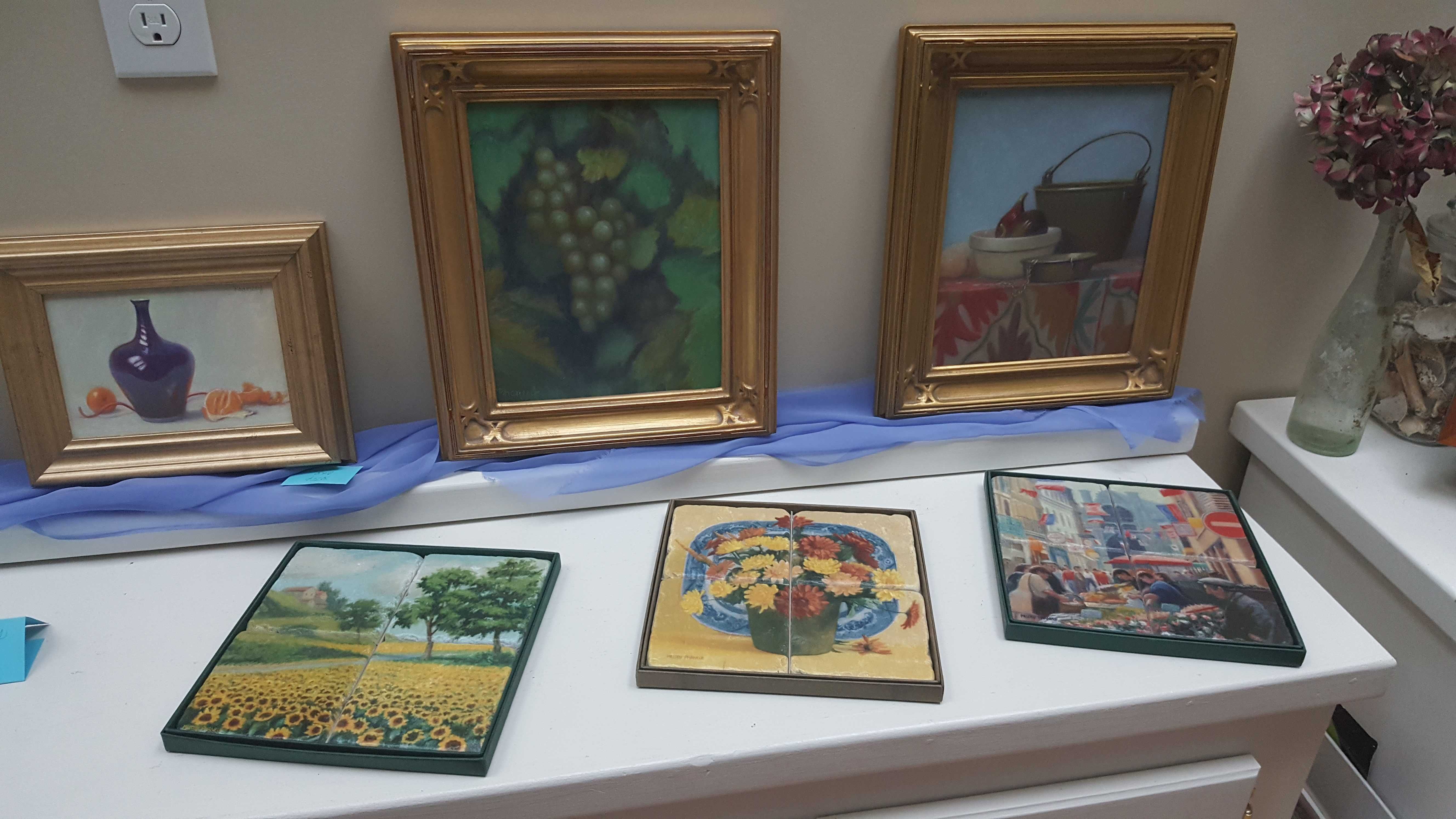 Melody's open studio hours are weekends 12PM-6PM through this upcoming weekend, 12/17-18. After that, she will be open by appointment only until Memorial Day. To view her studio, call for an appointment - as she is often in and out of the studio painting.