Meet Claudia Schweitzer and Brent Davison
Meet Claudia Schweitzer and Brent Davison
We're both psychotherapists. I have always had a dream to own a house on the water. Our purchase is a vacation home where we can launch our kayaks from the yard and sit on the porch and gaze out at the Harbor.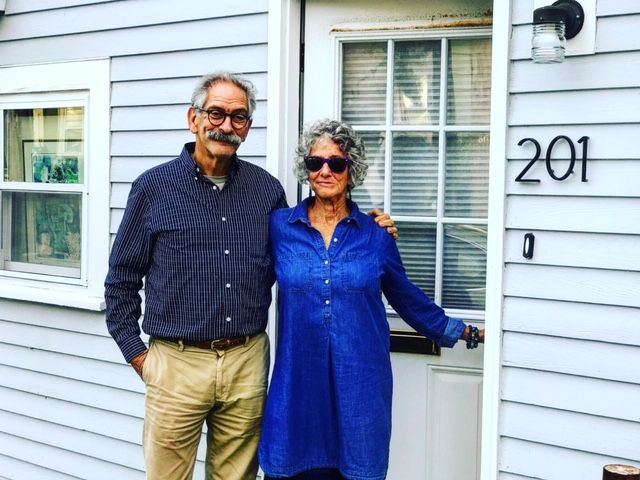 Initial fears
I was afraid that this was a frivolous purchase. Patty helped us think creatively about how we could capitalize on our purchase.
How did you meet Patty?
Patty is the only Realtor we have used. I found Patty through professional contacts in the community. She has an excellent reputation of giving 150% to her work.
The home buying process
What surprised me is that, while the cottage was cosmetically attractive, the infrastructure was very unsound and needed major repairs. Patty helped us find an excellent, highly competent home inspector who found major flaws in the structure. Then she recommended a competent contractor who could remediate the structural problems. She helped us negotiate an offer that took into account the work that was needed and advised us on how to proceed when the buyers wanted to further negotiate. I would not have purchased the property if Patty hadn't helped us to navigate the confusing process.
Our advice?
Like in psychotherapy, I would advise clients to find a Realtor that they can trust, feel safe with, and effectively communicate with - a good listener. Patty possesses all those qualities.