Meet Cape Ann and the North Shore's New Real Estate Agent, Heather Numerosi!
This week on Live on Cape Ann, we congratulate Gloucester's Heather Numerosi for joining the team as a full-time agent. What better way to learn more about her background and style than an interview? We asked Heather a few questions about her background, real estate experience, and dream home.
1. Are you originally a native of Gloucester? What do you love best about Cape Ann?
Yes, I'm a Gloucester native and loved growing up here. What I love best about Cape Ann is being able to see and smell the ocean no matter where you are. The ocean air is so calming and comforting to me.
2. How long have you been in real estate, and what made you go into the field initially? What led you to Re/Max Advantage?
I've had my real estate license since 2013 but I hadn't used it. I've been working in a laboratory since I graduated from college. I've always been interested in real estate but wasn't sure how I'd make the transition. In October, the lab I was working for closed its doors, giving me a chance to reevaluate what I wanted to do with my career. This was the perfect opportunity for me to dive into real estate as a career. The well-established brand and reputation of Patty Knaggs and RE/MAX brought me to RE/MAX Advantage.
3. What's your background and strong suit? Patty mentioned land development and new construction. Can you tell me more about these?
My background is actually in science, I have a BS in Microbiology and worked in a drug testing laboratory in Woburn for the past 10 years. My father is an expert in land development and new construction. He guided me through purchasing my first home in terms of inspecting all phases of construction and communicating/negotiating with the builder. Since I can remember we've always enjoyed going for rides to check out his projects and/or others work in Gloucester and other states. I have a vast appreciation of the unique features of each home that make it special and create a connection with its owner.
4. What hobbies/skills/fun things do you do when not working?
When I'm not working, I'm working my other full time gig, my 9 month old son Giuseppe. He keeps us busy; plays as much as possible and sleeps as little as possible. My other hobby is trying out new recipes, specifically tasting them and trying new restaurants all over the Northshore (when possible). I'm a bit of a foodie.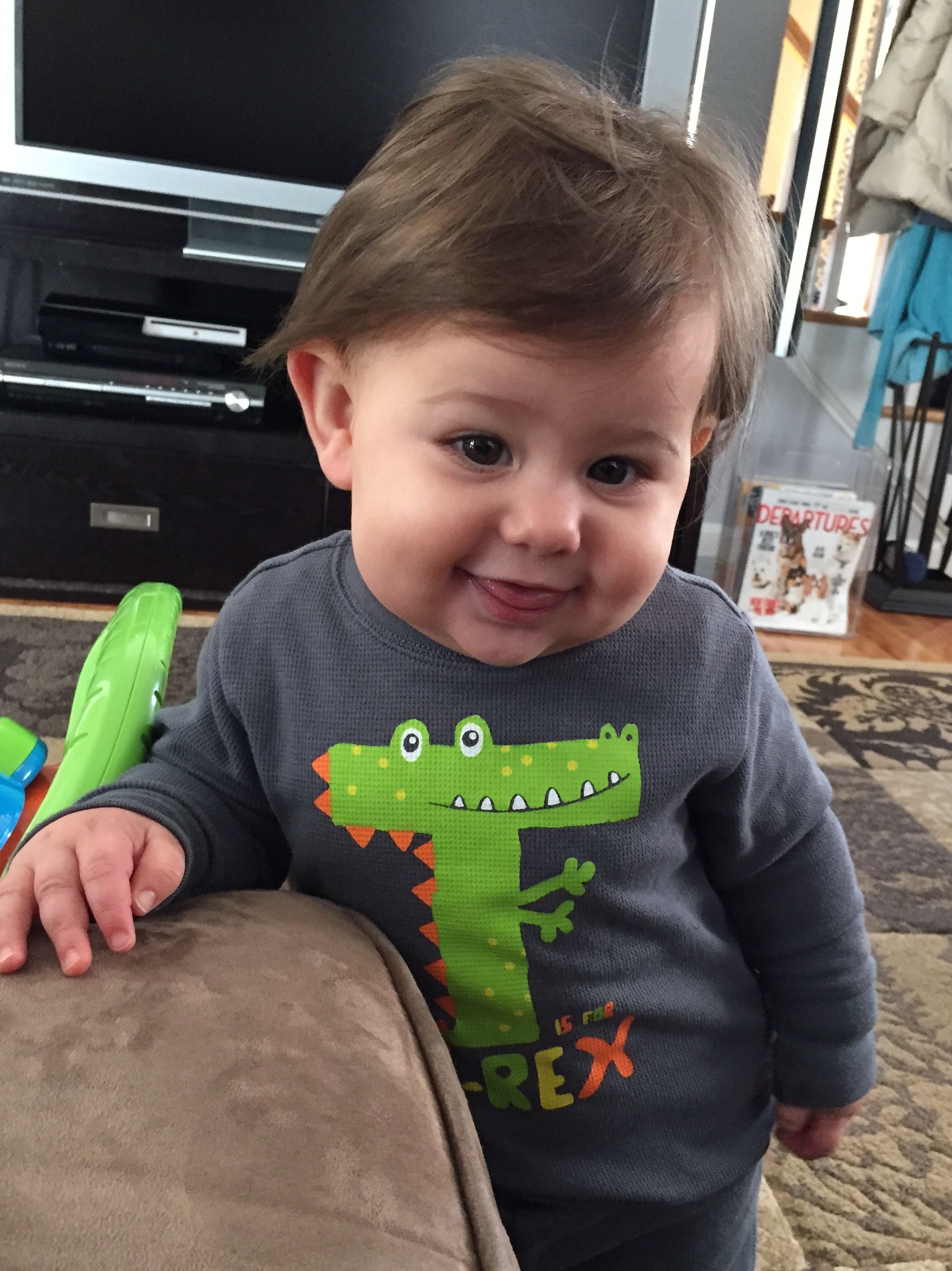 5. What skills or traits do you think you bring to the table as a realtor that should make buyers and sellers choose you?
The experience I gained through managing a laboratory has given me the skills I need to successfully guide buyers through the daunting task of purchasing a home. To survive in the lab, I needed multi-tasking skills on steroids, incredible attention to detail, a boat load of patience and a fascinating ability to harmonize every different person and task to ensure success...daily. I'm realizing just how much it's prepared me for my new endeavor and I can't wait to help people with purchasing or selling property of any kind.
6. If you had a million dollars to create or buy your dream home, what would you look for? What's a must-have for you?
Woah, I'd love that! I would have a kick ass laundry room on the same floor as all bedrooms that is also a closet. I attached a picture!
The other must have is a DIESEL mudroom. More generally, I would look for quality and cleanliness.