Love Local Crafts? Check Out Rockport's Close Quarters Collective!
Tucked away at the back of 6 Dock Square in downtown Rockport, it's easy to almost miss Close Quarters Collective while walking by. But this small artisan shop, next to Beaux Biens - a similarly small, specialty menswear shop - has plenty of handcrafted jewelry and homewares for residents and visitors alike.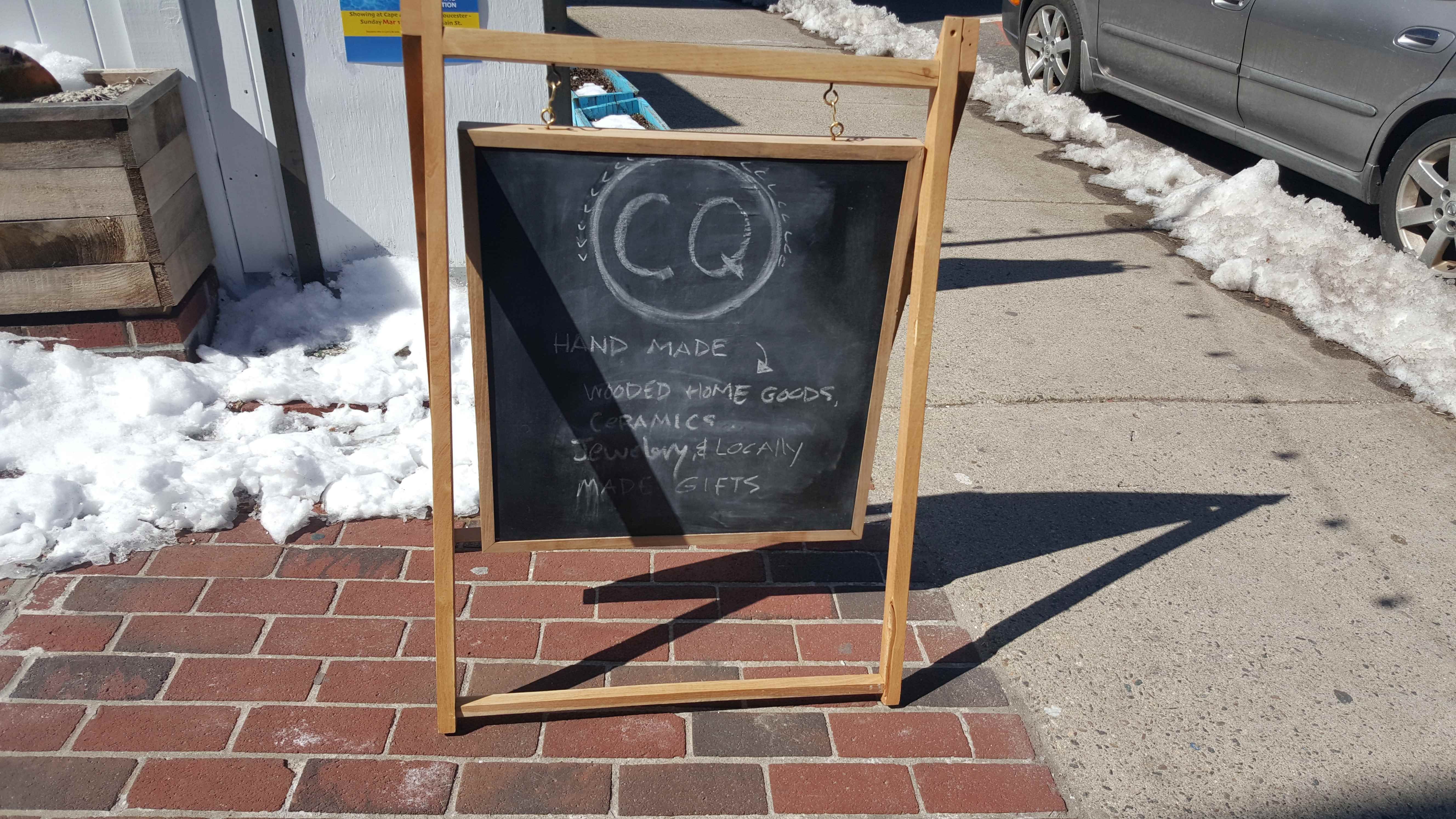 Close Quarters Collective consists of four Cape Ann artists. Sarah Wonson creates all the jewelry, mostly made from wood. Beverly resident Shana Holub creates all the high fire stoneware and ceramics, and Alyssa Pitman and Winston Daddario of Lanesville, who run Spire Woodshop, sell home and kitchen ware such as spoons and cutting boards, most of which are from reclaimed wood. We wrote about Close Quarters last year when they set up shop at the Farmer's Market - however, now that they are established in their own location, they don't expect to take their products on the road as much anymore.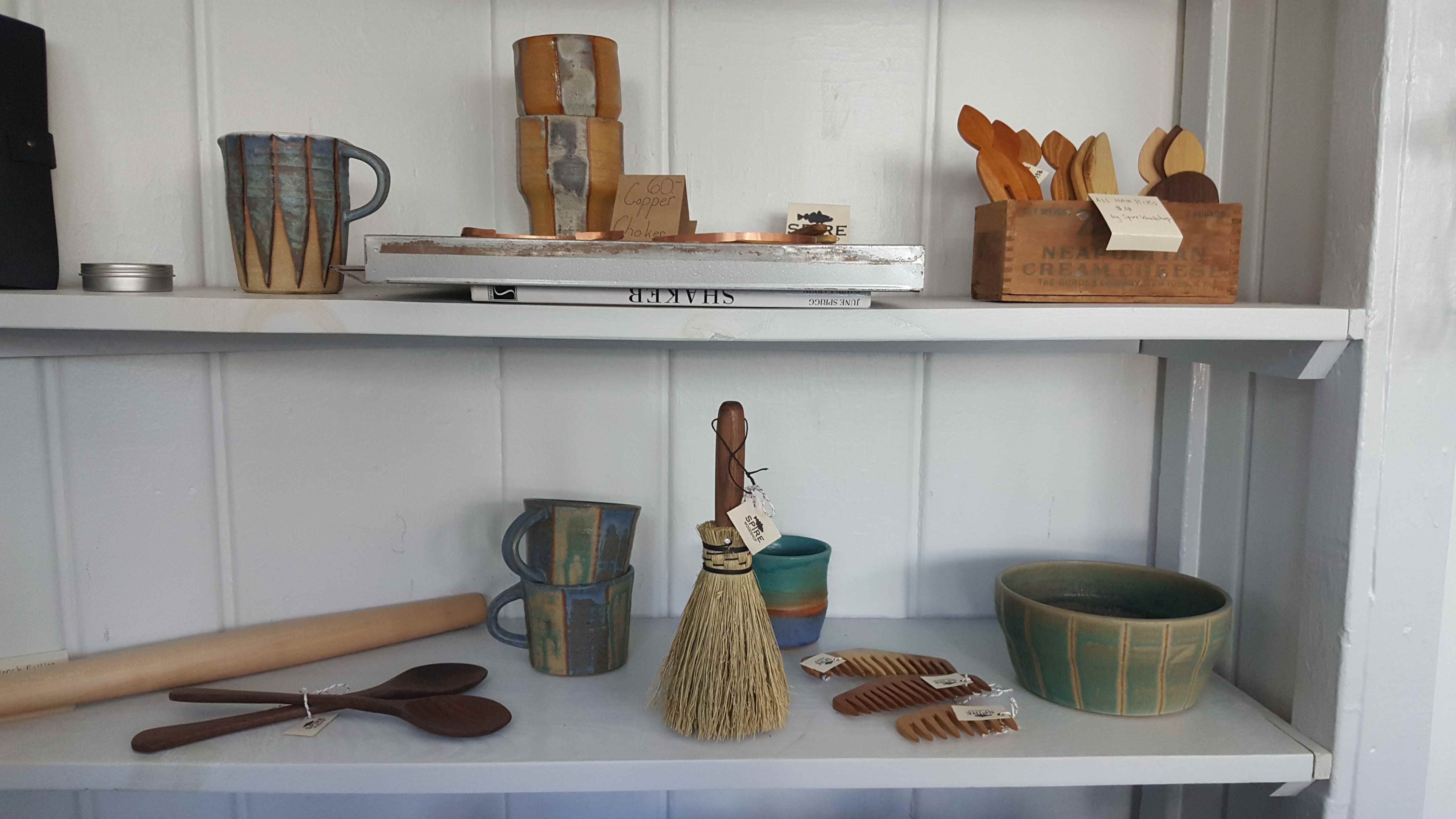 I recently took a trip to the shop and spoke to my friend Sarah Wonson about her involvement in the project. It was bitterly cold, but that didn't stop a few locals - and visitors from California - from taking a look around the small spot. "It's great to be able to have our work up all the time," she explained. "There's a nice community in Rockport to support us."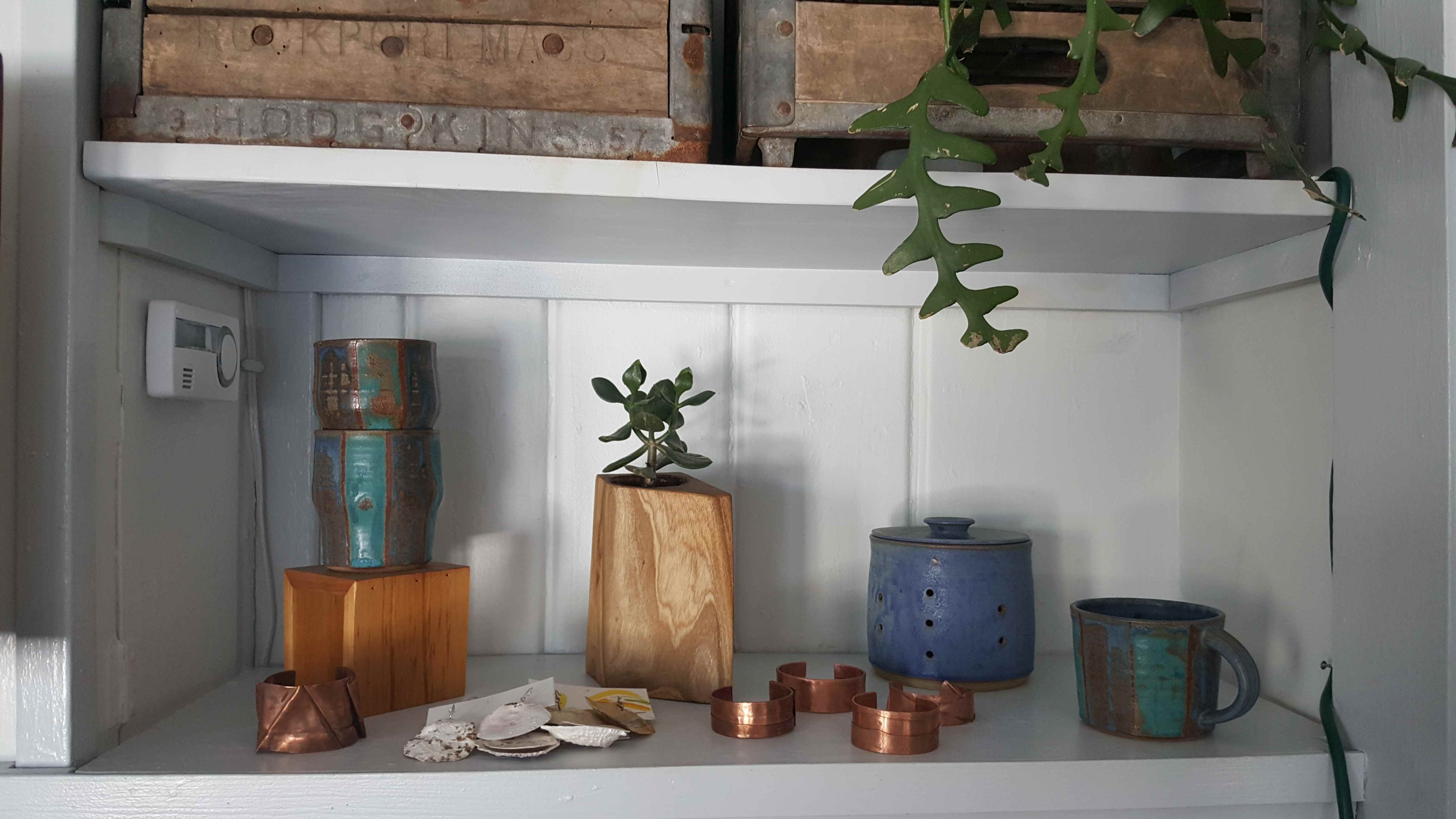 The collective is about to get even bigger - with a move to a storefront at the Whistlestop Mall, close to the Rockport MBTA station and other shops like Crackerjacks and Mayflour. This new location, which they are moving to in the next few months, will give them a larger space to use as a workshop, as well as display more items. There will also be more parking at the new location. They are focusing on making the space their own - redoing the floors and ceilings, and moving walls.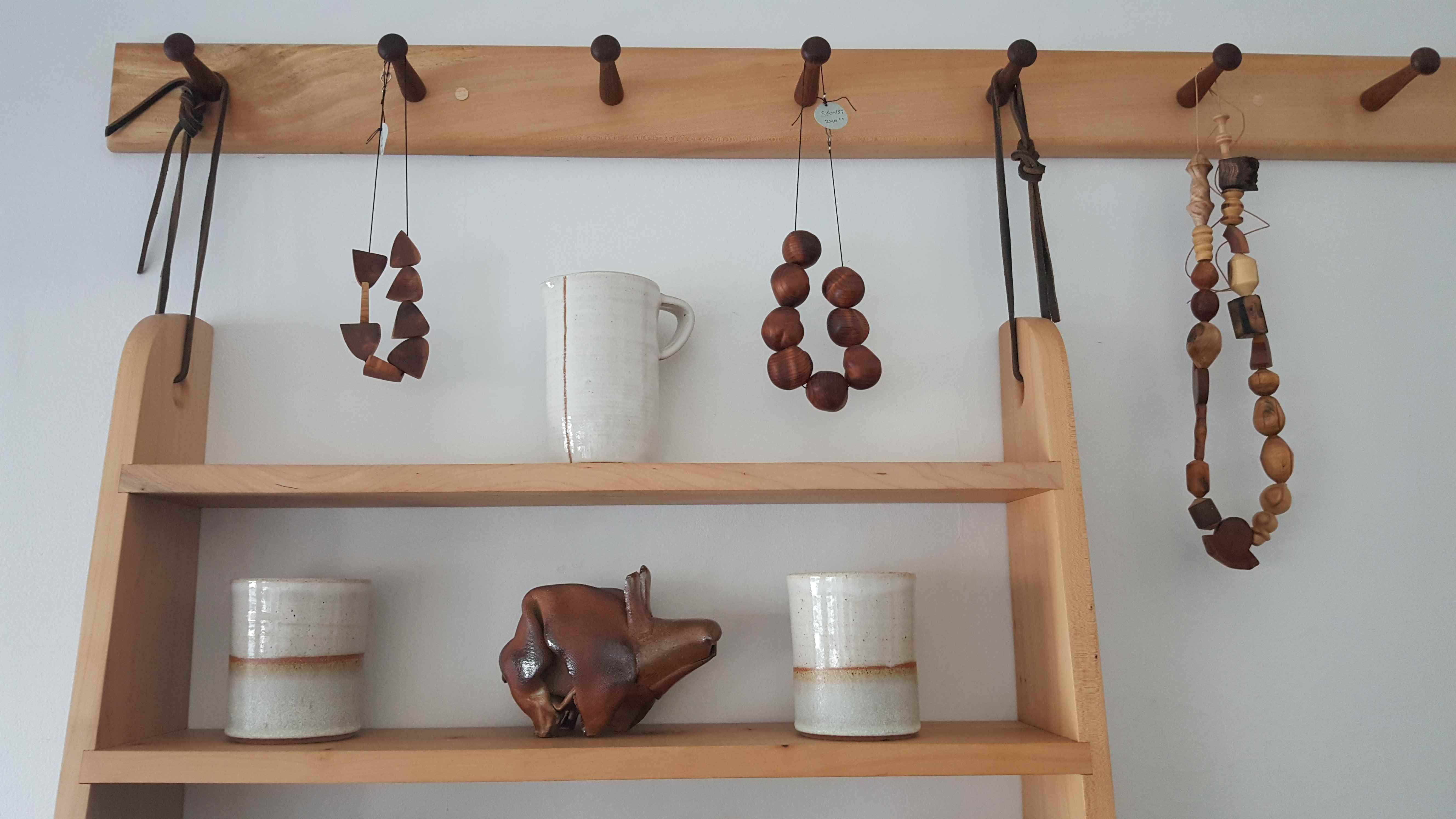 While the four collective members' handmade items are prominently displayed, Close Quarters also has several consignment members from greater New England, Sarah explained. "We like what they do, so we decided to sell their stuff as well as ours."
The independent makers include Unbound Shop, which is based in Burlington Vermont and crafts handmade leather notebooks - perfect for writers, poets, and musicians.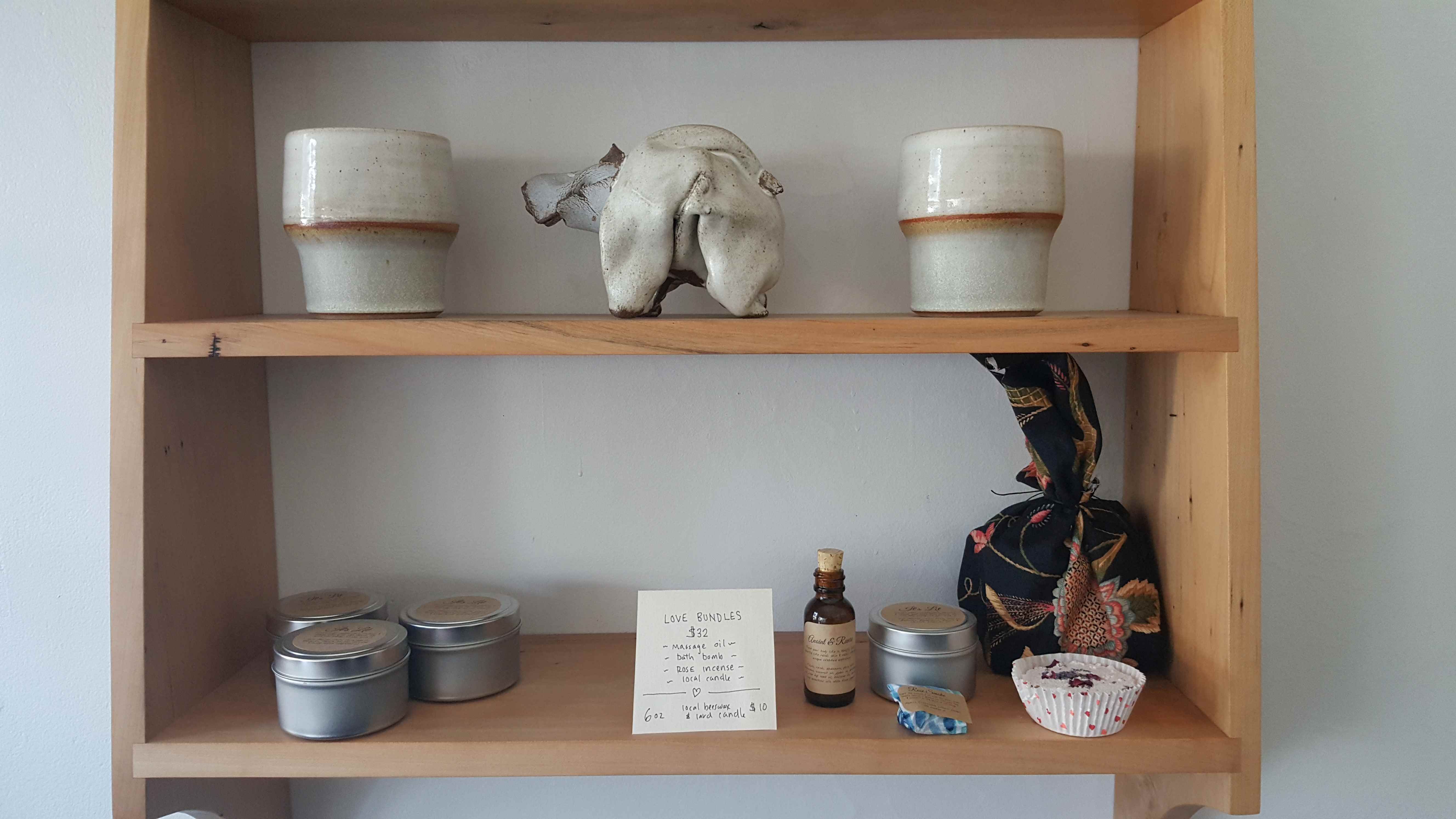 I also fell in love with these animals made with folded clay by Ned Roche of York, Maine - who is a locksmith by day and is also co-owner of Chase's Garage Artist Studio & Gallery up in Maine. His Things series are folded slabs of clay that are playfully arranged to take on animal forms - anteaters, foxes, bears, and more.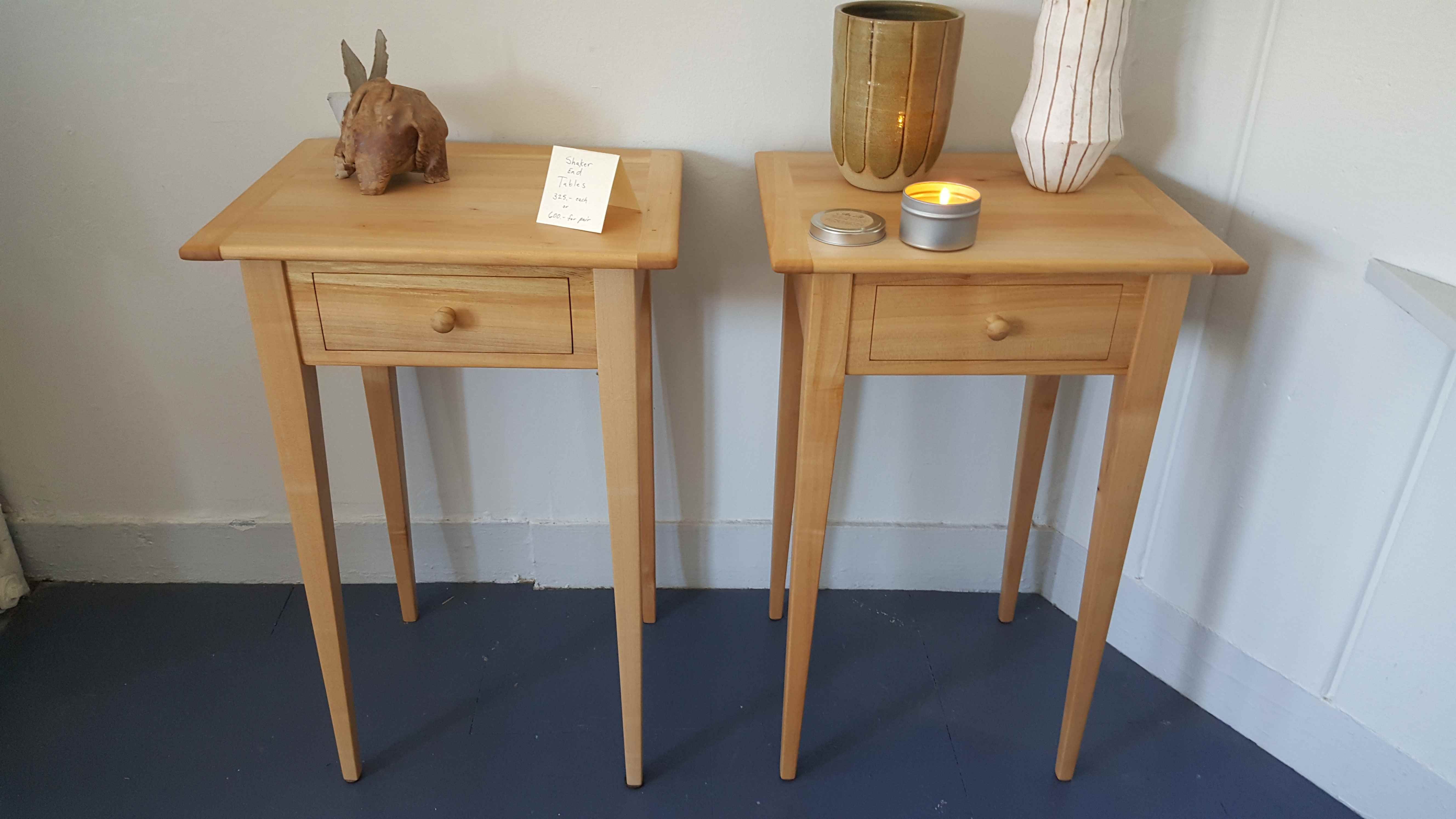 Half of Close Quarters collective's members are owners of Spire Woodshop, so naturally the space includes a lot of wooden objects and furniture. When I visited, two stunning shaker end tables were available for sale for $325 each, of $600 for the pair.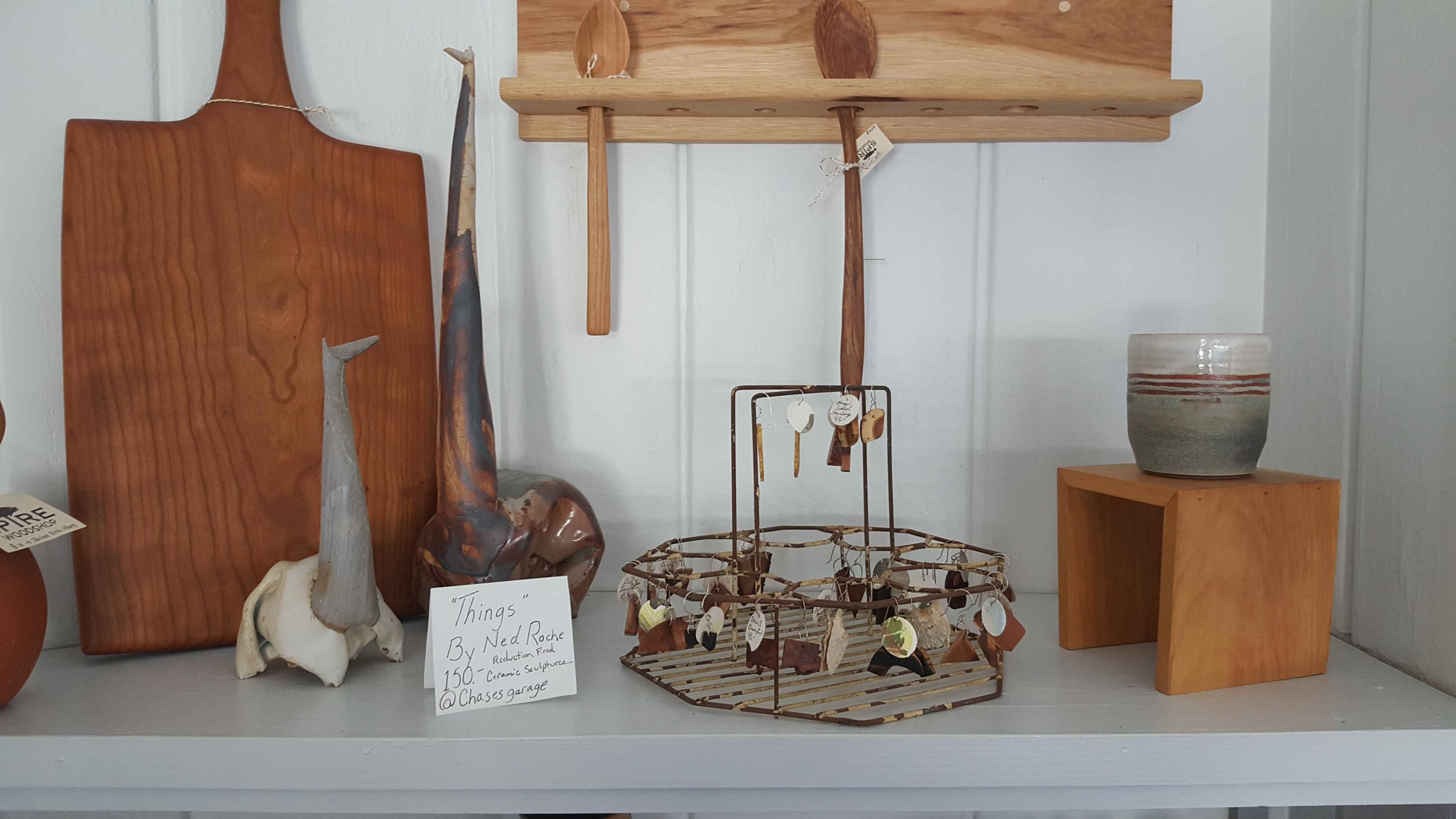 Beautiful, one of a kind wooden cutting boards dotted the shop, as well as hand-carved spoons and a spoon holder. Alyssa holds off-premises spoon carving classes on Cape Ann that are open to the community.

The next upcoming class takes place April 21 from 1 to 4:30 PM at Cedar Rock Gardens, located at 299 Concord St in West Gloucester. The class starts at $65, or higher if you'd like to purchase the knives and woodcarving tools for home use. It's meant for beginners, and Alyssa will guide you through the entire process, covering everything from the anatomy of wood and how to select a tree or branch through finishing your spoon. Each student gets to take home the spoon they made, as well as sandpaper and oil or beeswax for finishing the spoon. For more information on upcoming classes, visit their website.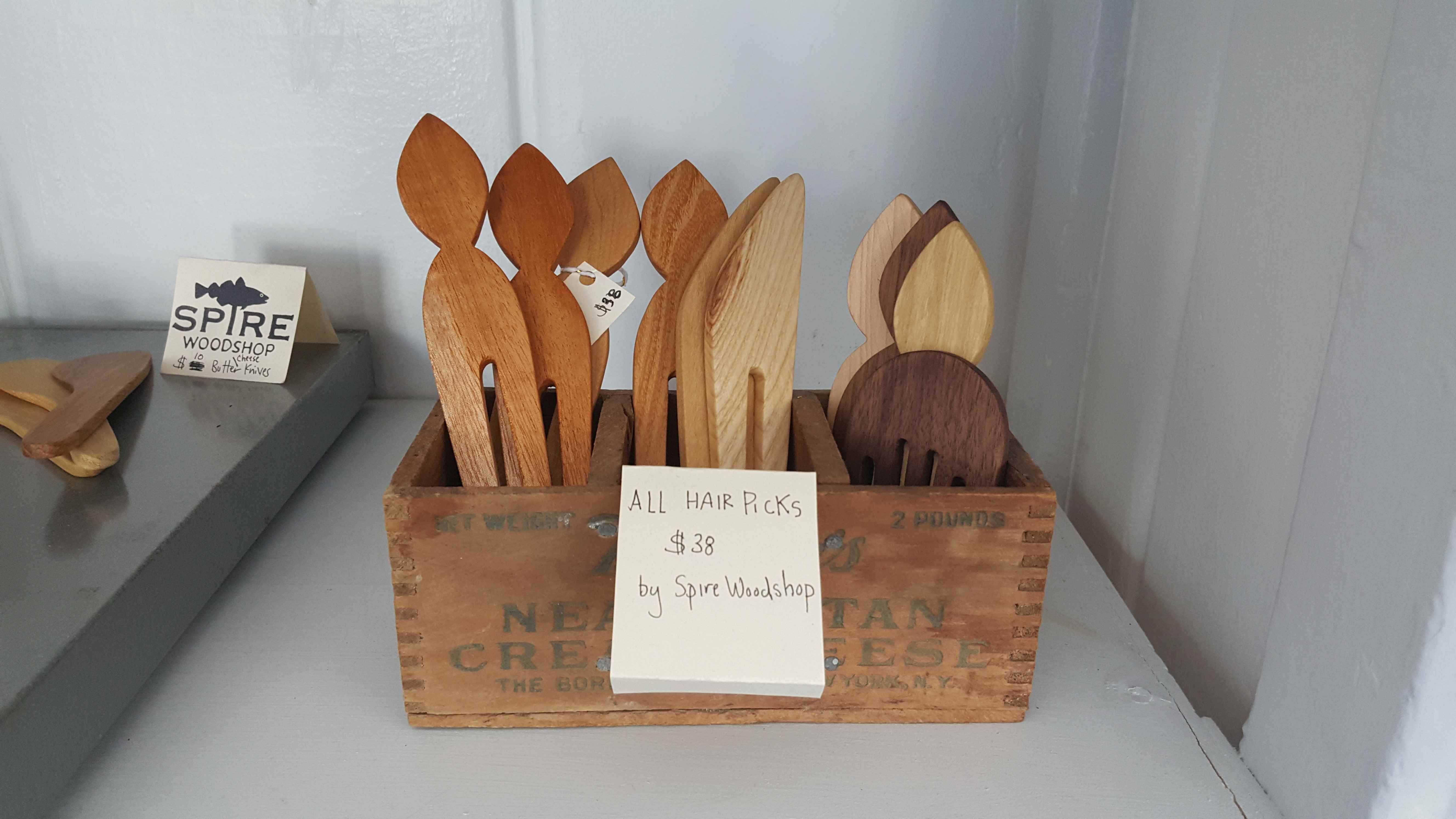 Alyssa and Winston sell these smooth, beautiful hair picks and butter knives at Close Quarters, as well as combs and handmade brooms.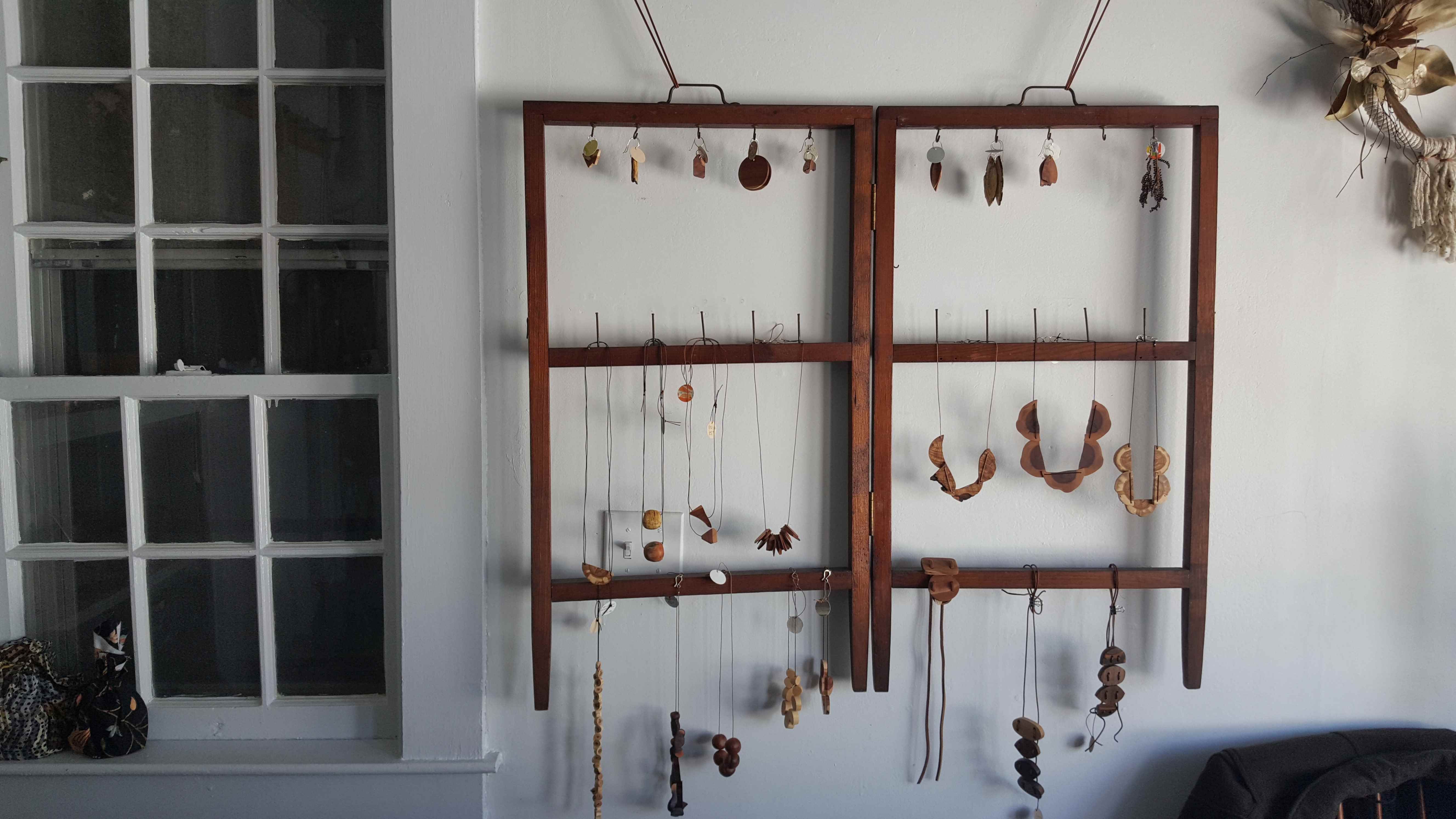 Sarah Wonson focuses mostly on jewelry making, with copper necklaces, bracelets and chokers. She works mostly with wood, carving earrings, bracelets, necklaces and more - or using chunky, mixed wooden beads to create a custom look.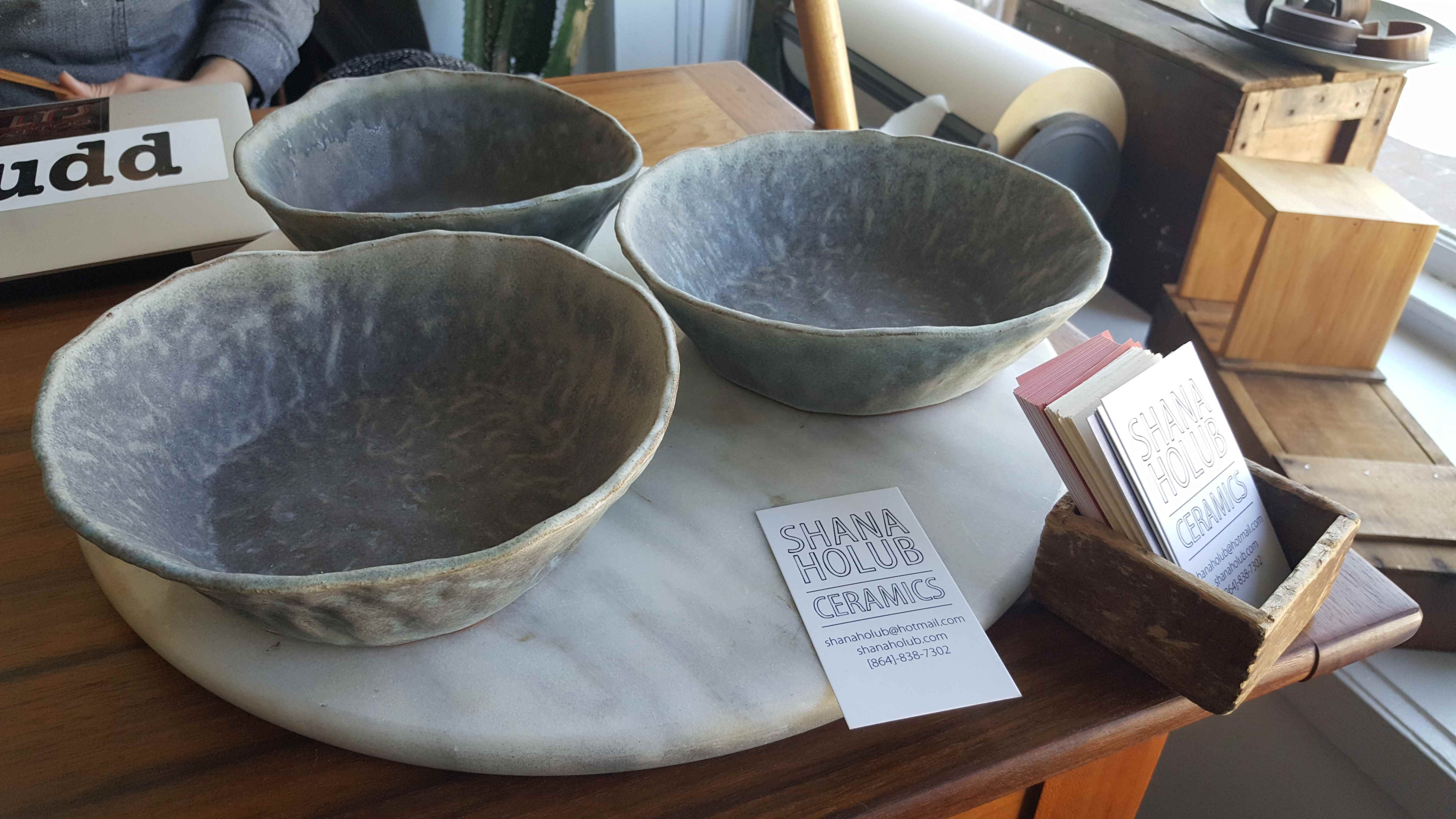 Shana Holub's remarkable stoneware is sprinkled around the shop - from mugs to bowls to vases, the ceramic pieces are full of linework and geometric patterns. She fires the pieces with techniques like adding iron oxide and wax resist to create the horizontal or vertical lines across her pieces. For more information on her work or to contact her, visit her website.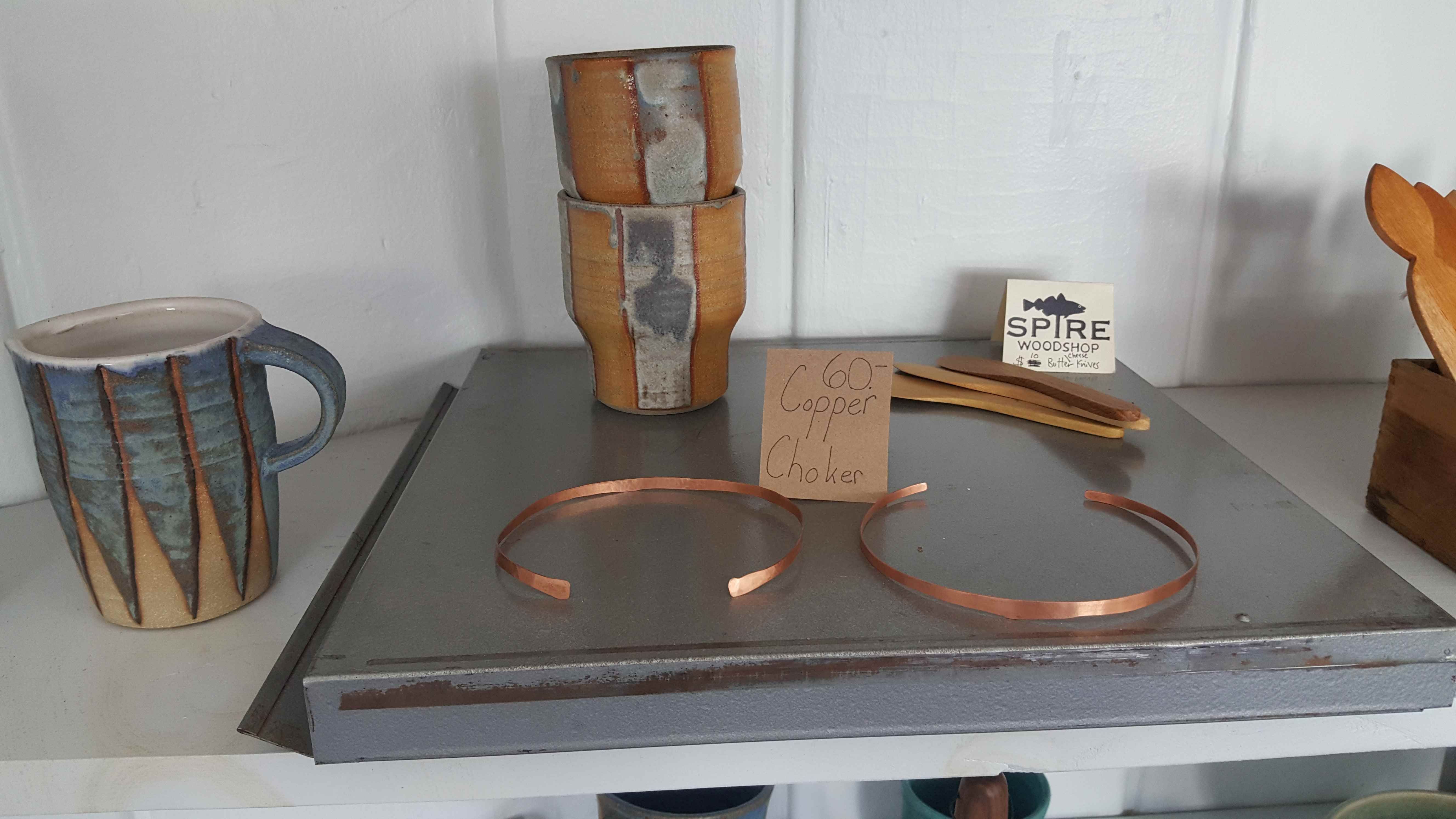 All the latest news for Close Quarters Collective can be found on their Facebook page. They are currently located at 6 Dock Square in Rockport, but will be moving to their new Whistlestop Mall location shortly. Their winter hours are Friday-Sunday, 12-5.