Looking For Coffee On Cape Ann? You're in Luck
If you're new to town or looking to relocate, you may be wondering where to get a good cup of coffee, get some work done, or have an informal client meeting. Great news - there are plenty of places to get a great cup!
Pleasant Street Tea Company, located at 7 Pleasant Street in Gloucester, offers a laid back setting, soups that vary by day - such as vegan butternut squash with coconut milk, curry and ginger - and paninis, as well as a full lineup of espressos and dozens of types of tea. Seasonal favorites like flavored hot chocolates in winter and lavender lemonade in summer make Pleasant Street a favorite here in town. They feature wifi, a meeting space in the back, and showcase local artists' work on their walls.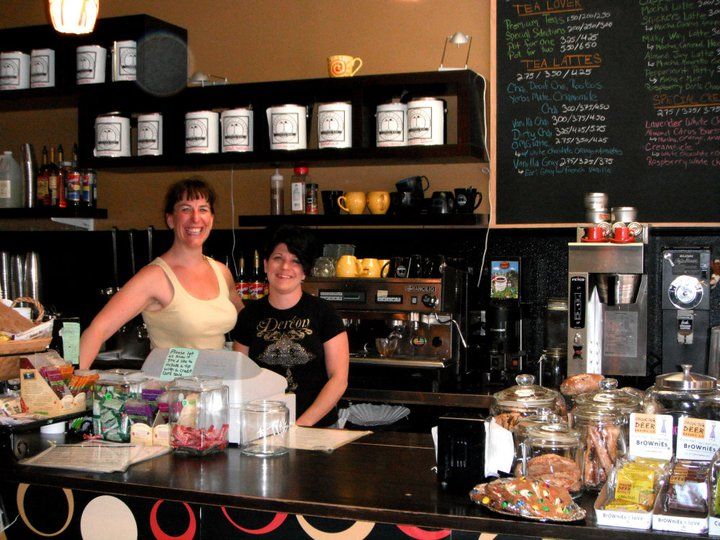 Owner Allie Varga and employee Tricia behind the counter. Photo courtesy of their Facebook page.
Around the corner on Main Street is another favorite: Lone Gull, one of Cape Ann's staple coffee shops. Winter treats such as almond hot chocolates, banana bread lattes, and candy cane lattes are popular items. They also offer made to order breakfast sandwiches and paninis. Try the Lone Gull sandwich - made of Turkey, Roasted Red Peppers, Onion, Fresh Basil, and choice of Swiss, Mozzarella, Cheddar, or American cheese. Lone Gull also offers free wifi, and each month, features two new artists on the walls. Their website explains, "This constant rotation of local talent keeps the walls of Lone Gull fresh and interesting."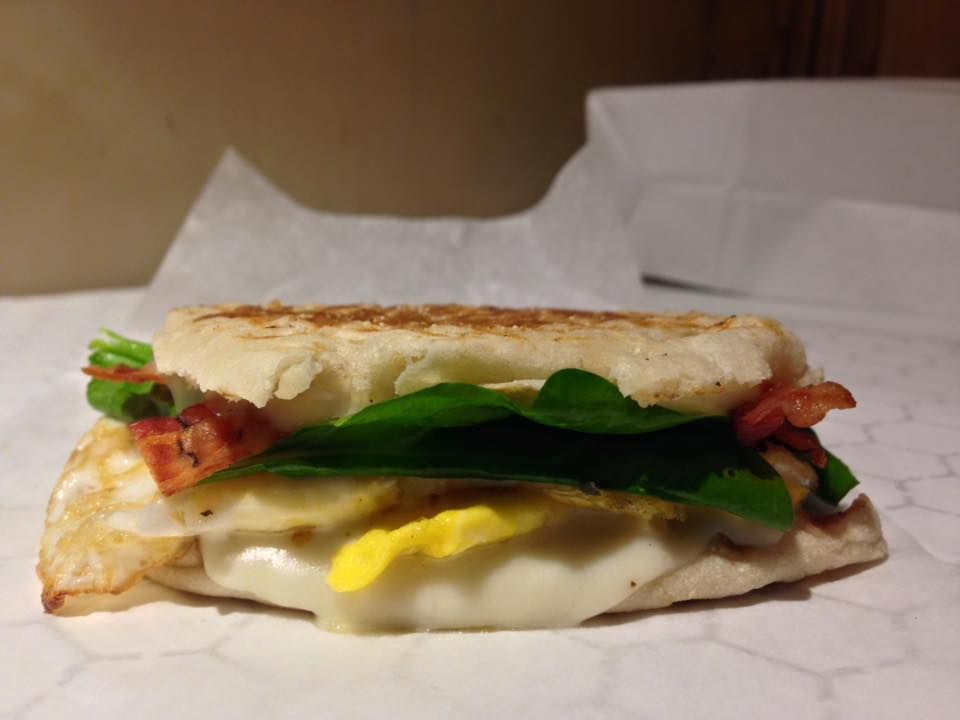 Above, a bacon egg, spinach, and provolone breakfast sandwich from Lone Gull (courtesy of their Facebook page)
Willow Rest, a favorite of those commuting from far reaches like Annisquam and Lanesville, not only offers a self-serve coffee bar, but also a display case of muffins, breakfast bars, and the like. They also serve a sit-down breakfast, as well as soups and sandwiches.
Over in East Gloucester, Cape Ann Coffees features the regular coffee shop espresso, lattes, and other drinks - but with a drive-through! There is also a bustling inside cafe, and a glass case of bagels, muffins, coffee cakes, and more are a delicious breakfast treat!
Plum Cove Grind, located in downtown Lanesville, also makes a great cup of coffee or tea - as well as pastries such as Nisu cardamom twists, Budapest coffee cake, sweet potato pecan coffee cake, and freshly baked croissants: chocolate, ham and swiss, spinach feta, plain, and blueberry cream cheese. Plum Cove Grind also has great sandwich options - turkey cheddar with spinach walnut pesto mayo, roast beef with horseradish mayo and veggies, and tuna with dill.
In Rockport, Brothers Brew, located at 27 Main Street, is known not only for a great cup of coffee, but for their amazing donuts and pastry! For instance, they have specials such as black raspberry nutella donuts, cinnamon rolls, raspberry bars, and as shown below, carrot cake whoopie pies.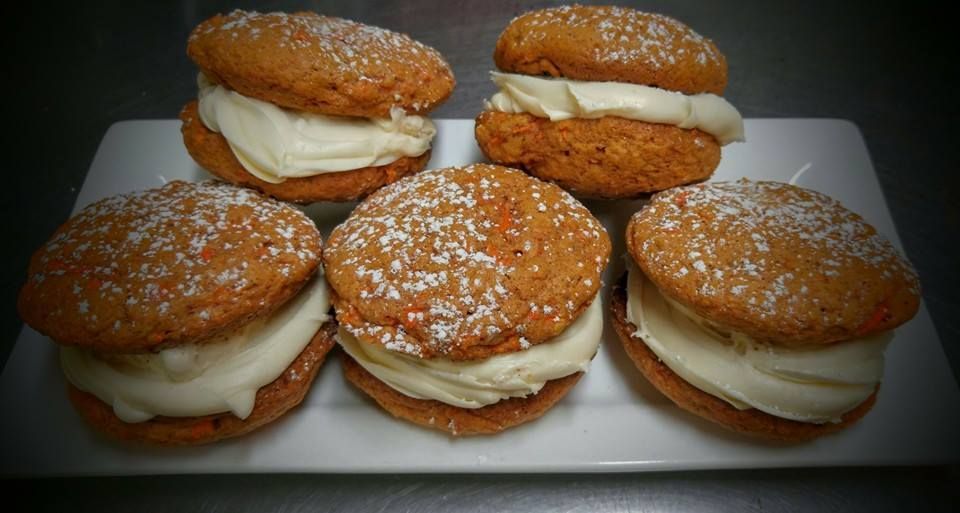 With all this local flavor in the coffee market, it's clear that Cape Ann has a lot of options - and plenty of great reasons not to leave the island for a great breakfast!