Local Holiday Shopping Guide: Present Gloucester
(source: Grasshopper.com)

As we head into the holiday season, it's important to remember how shopping locally for gifts can not only stimulate the local Cape Ann economy, but provide you with unique items that will really make the season shine! We will be focusing on showcasing some great local businesses to drop in on while you're shopping for the holidays.
One of the hippest and most original spots in Gloucester has opened the doors of its pop-up shop for the tenth year! Present, which began back in 2006 on Pleasant Street, sets up shop temporarily in an empty storefront during each holiday season - seven different locations in total since they began a decade ago.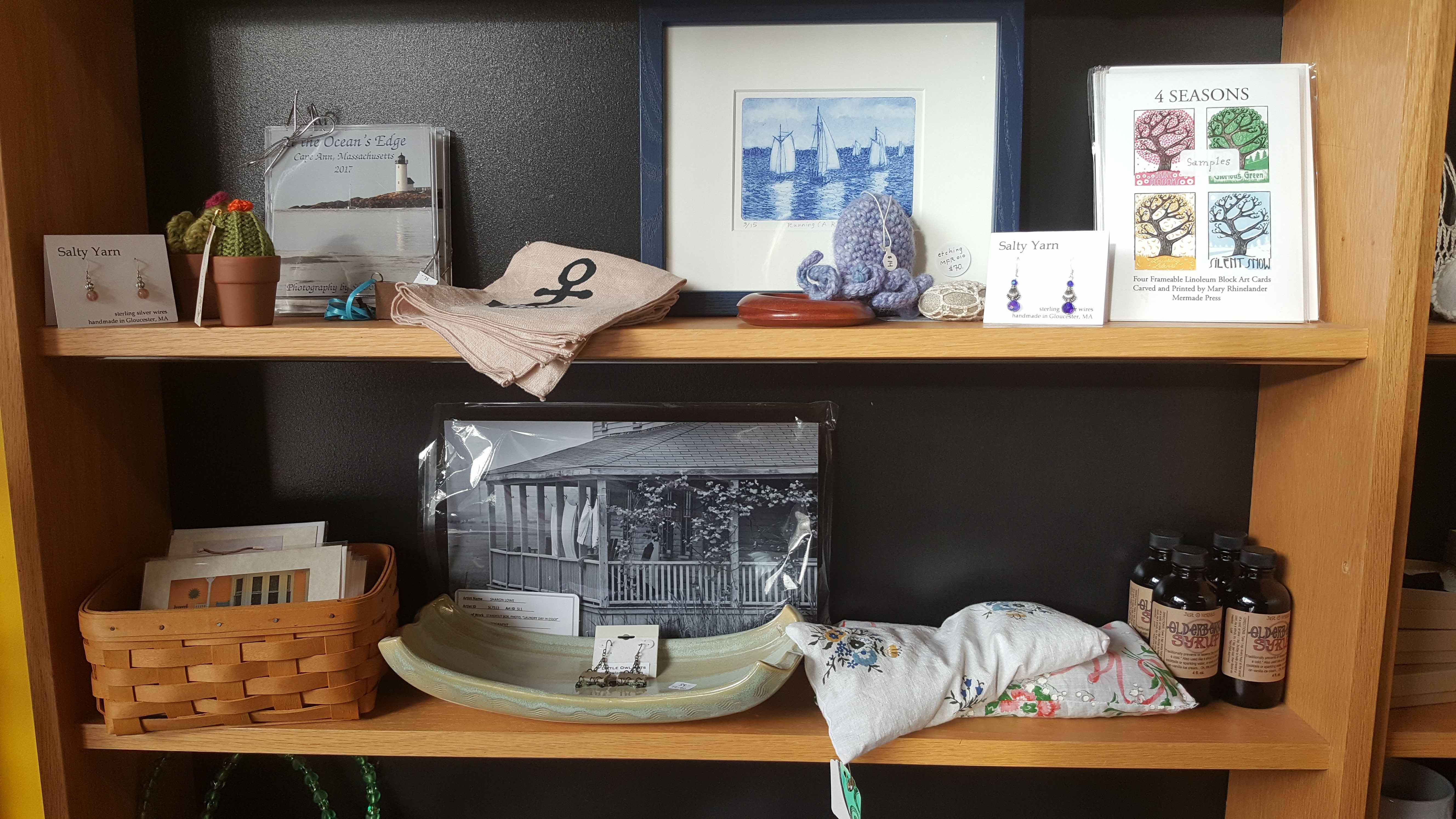 This year, Present will be using the front half of the Eastern Point Lit House, located at 261 Main Street in Gloucester, located next to Alexandra's Bread. Eastern Point will be retaining a back section of the shop in order to hold their literary meetings and workshops, while Present has taken over the already mod and well-decorated main part of the room. There's not only plenty of street parking on Main Street, but also extra available in the back lot by Liquor Locker, so don't let parking woes keep you away from this great shop.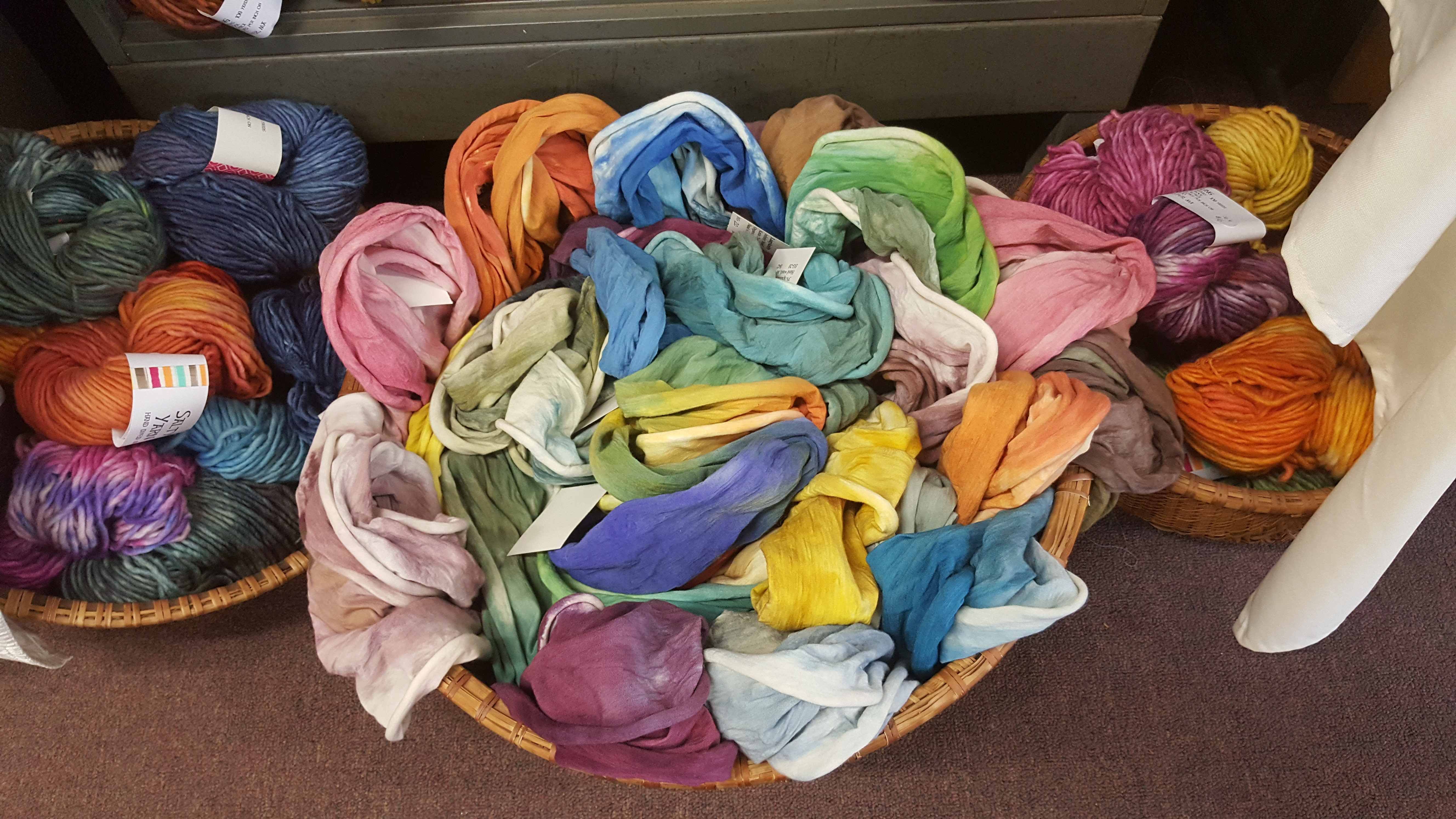 (Above: Ombre colored scarves by Lizzyknits)
Present Gloucester has a strong focus on selling recycled, reclaimed, local, and environmentally conscious jewelry, home decor, and clothing all made by local artisans. It's a great place to find unconventional and sassy gifts - like tiny scarves and hats made for wine bottles, bookmarks, thongs made of clam shells (crafted by Gloucester Oneseas), wooden chopsticks, bike helmet ear warmers, sweaters for chickens, and more.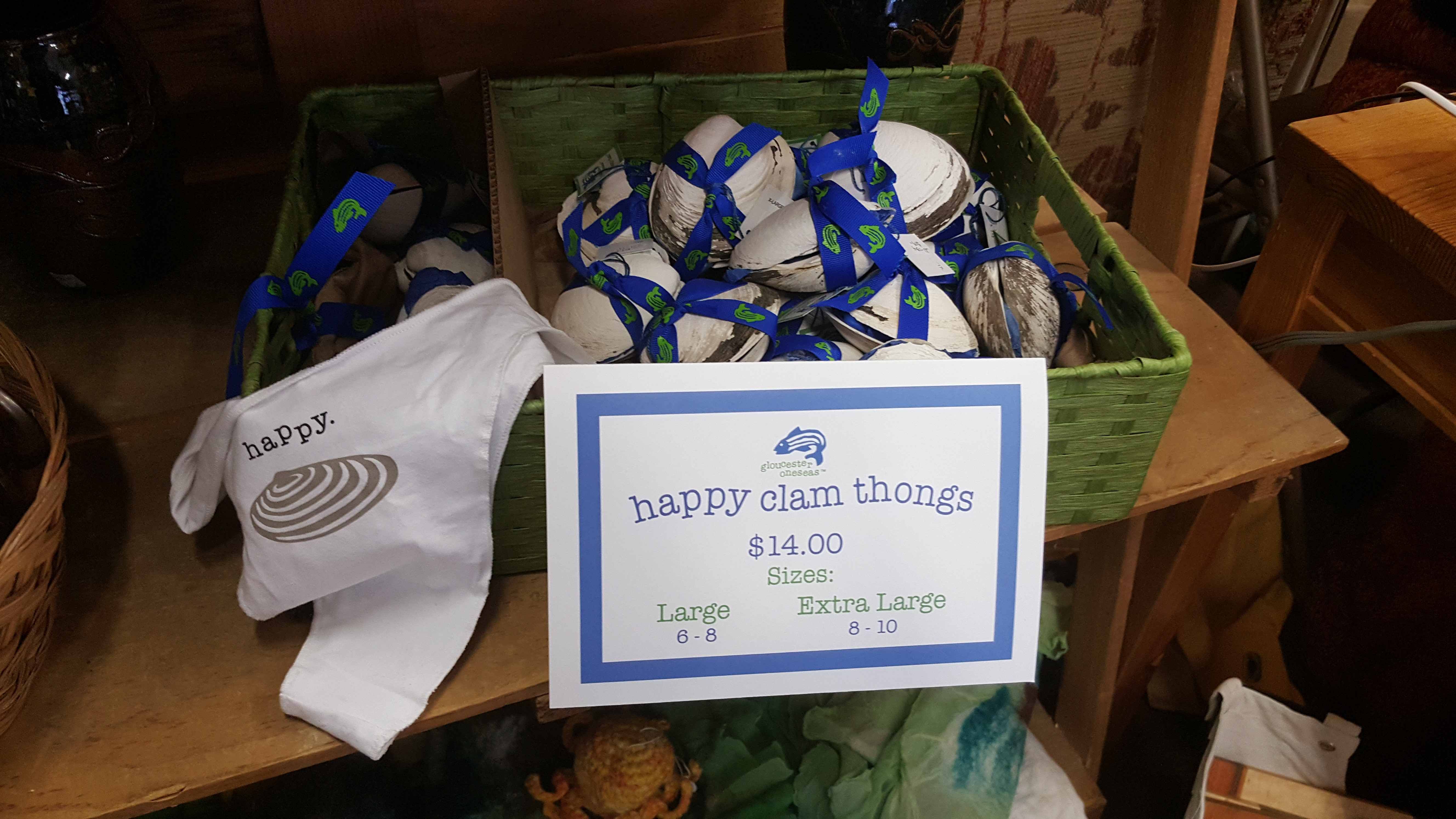 At Present, you can even find a Santa carved out of a coconut!

The pop-up store's local artists vary from year to year, with a core group that have returned year over year with new art and crafted items to sell. year's Present has gift items from some established, as well as some up and coming local artisans.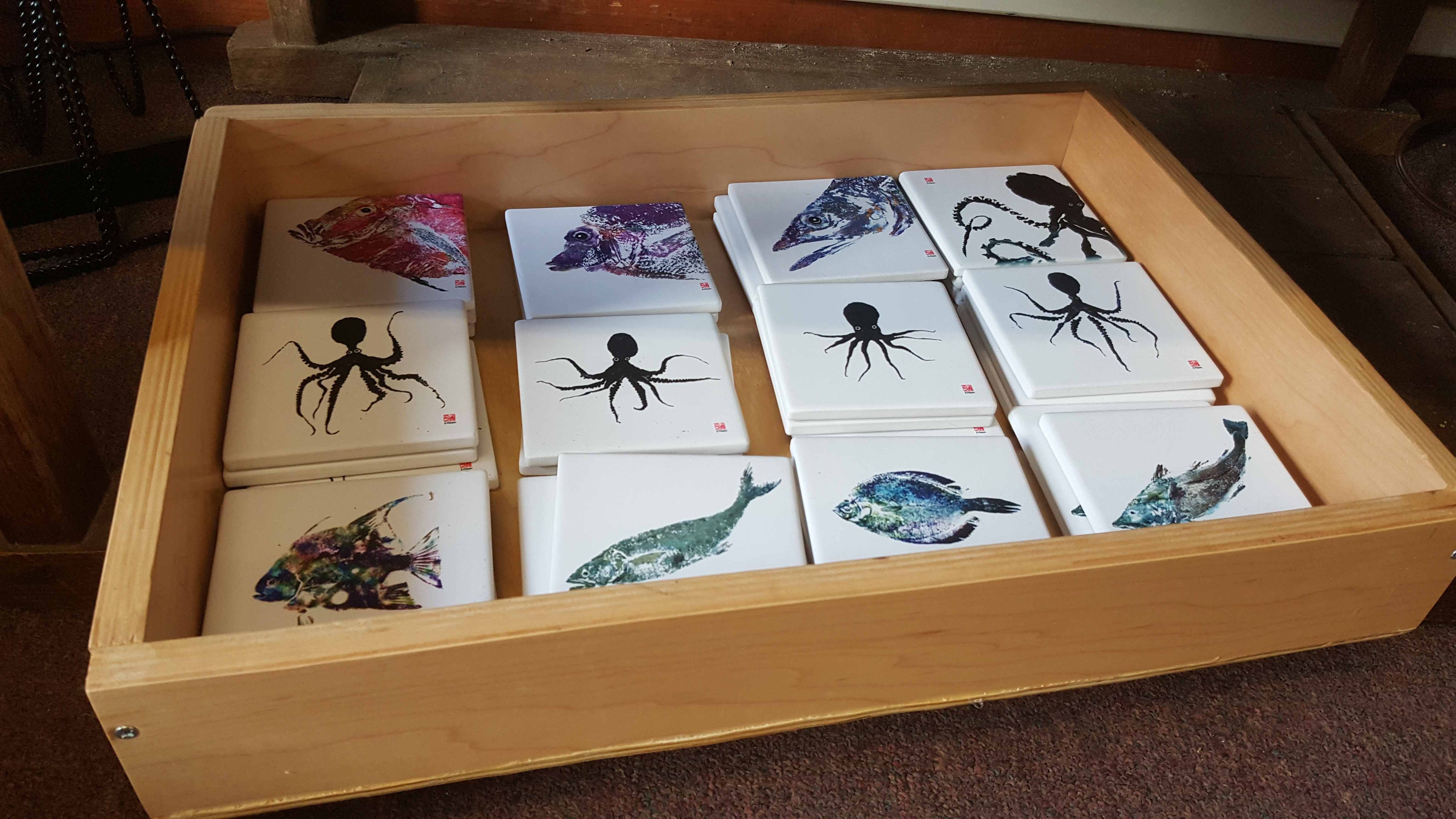 Above: Block print ceramic sea life coasters as well as matching Christmas tree decorations, available at Present.
Amanda Cook, one of the partners of Present, is the woman behind Salty Yarn, a line of hand-dyed wool, hand-knit items and earrings. She's also started hand dying wool felt and making fun things out of it, like little seals and sea urchins. One of the more unique and offbeat items in Present, small felted versions of the Babson boulders (complete with sayings, of course) are also crafted by Amanda in her spare time - usually, while she tends the shop.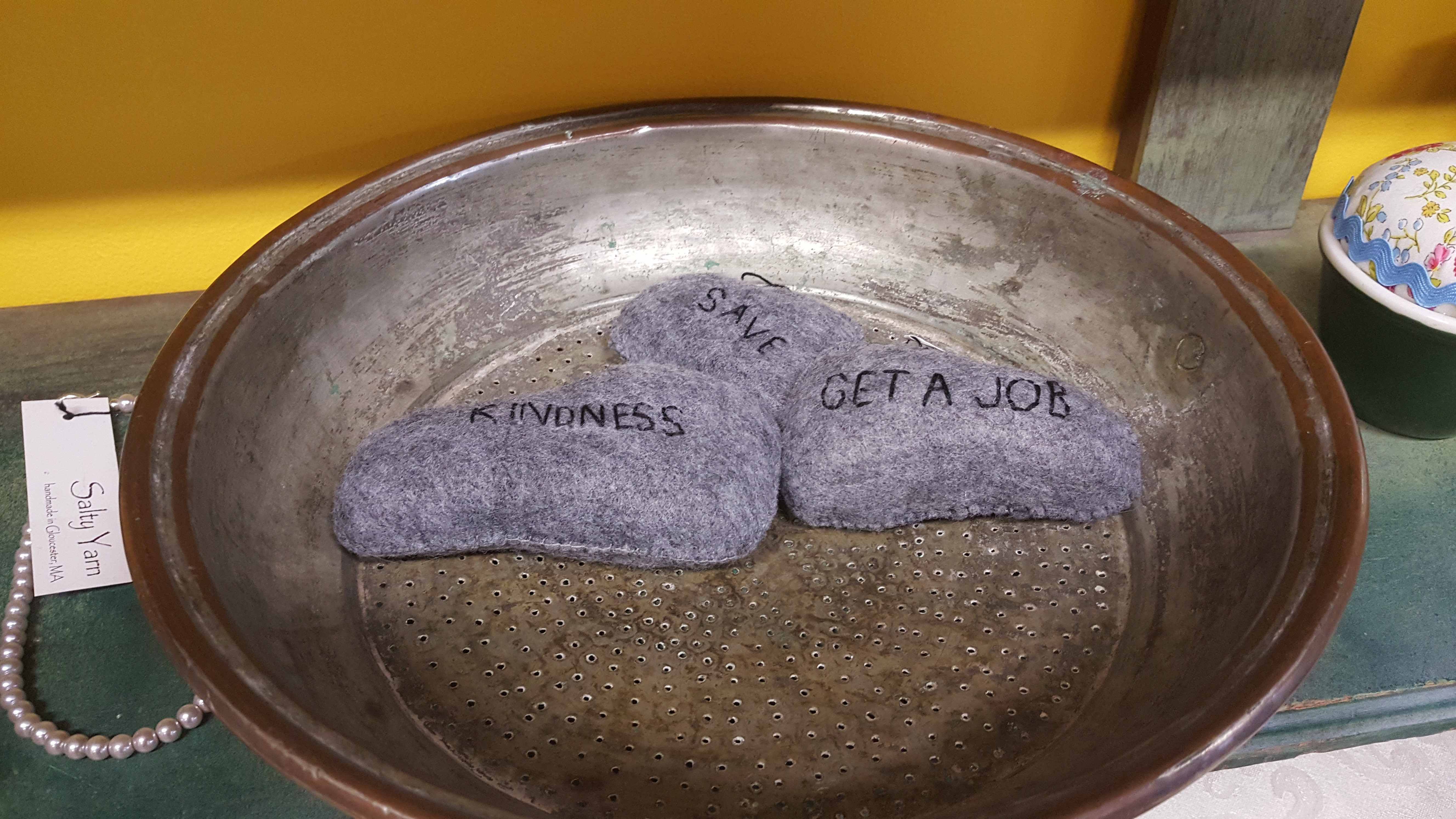 Amanda's sister, Elizabeth Grammas, makes detailed, high-quality handmade dolls, as well as clothes that fit American Girl dolls - always a big hit with children - under the name Lizzyknits. She also hand-dyes wool and sells various knitted hats and accessories.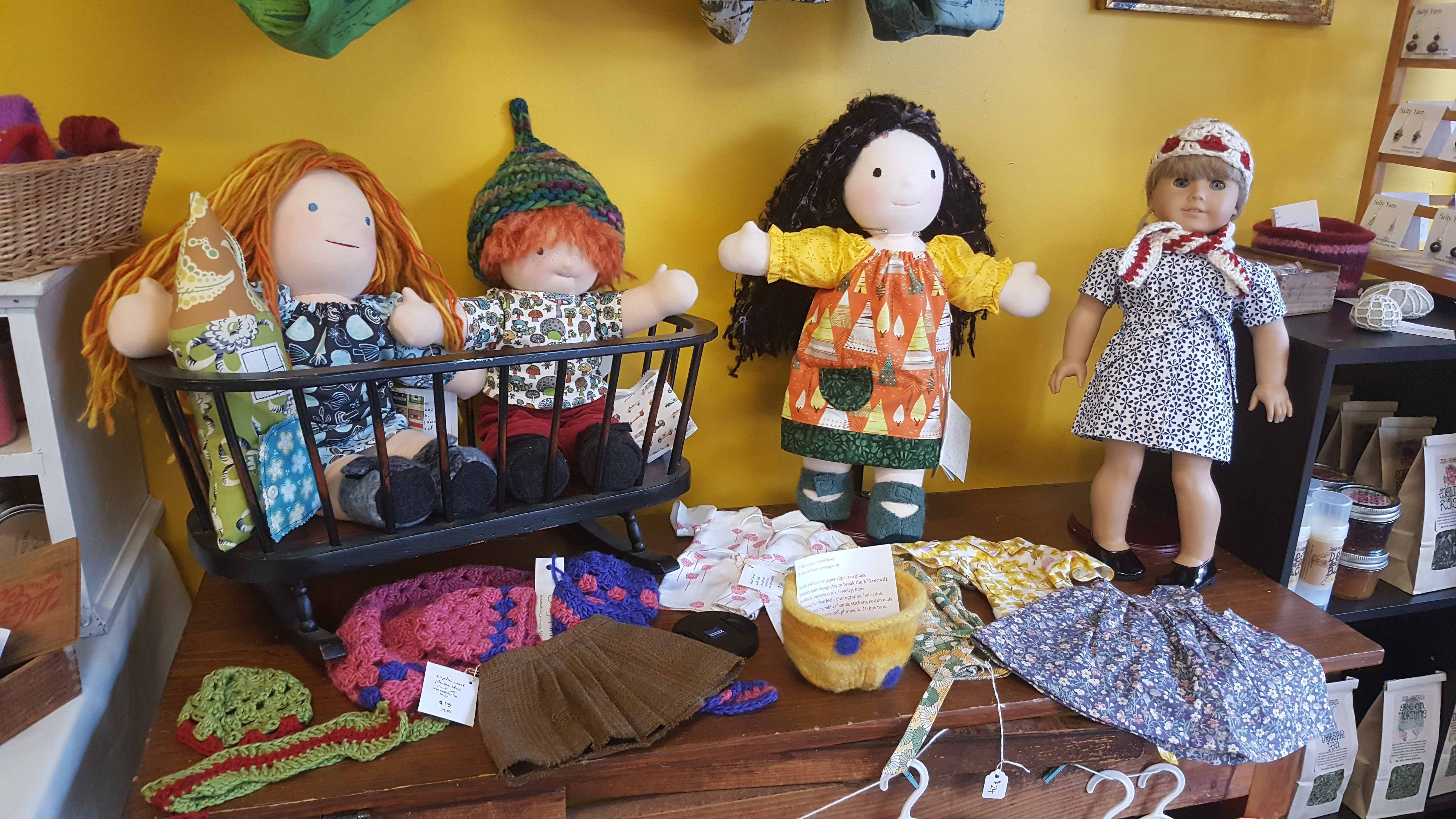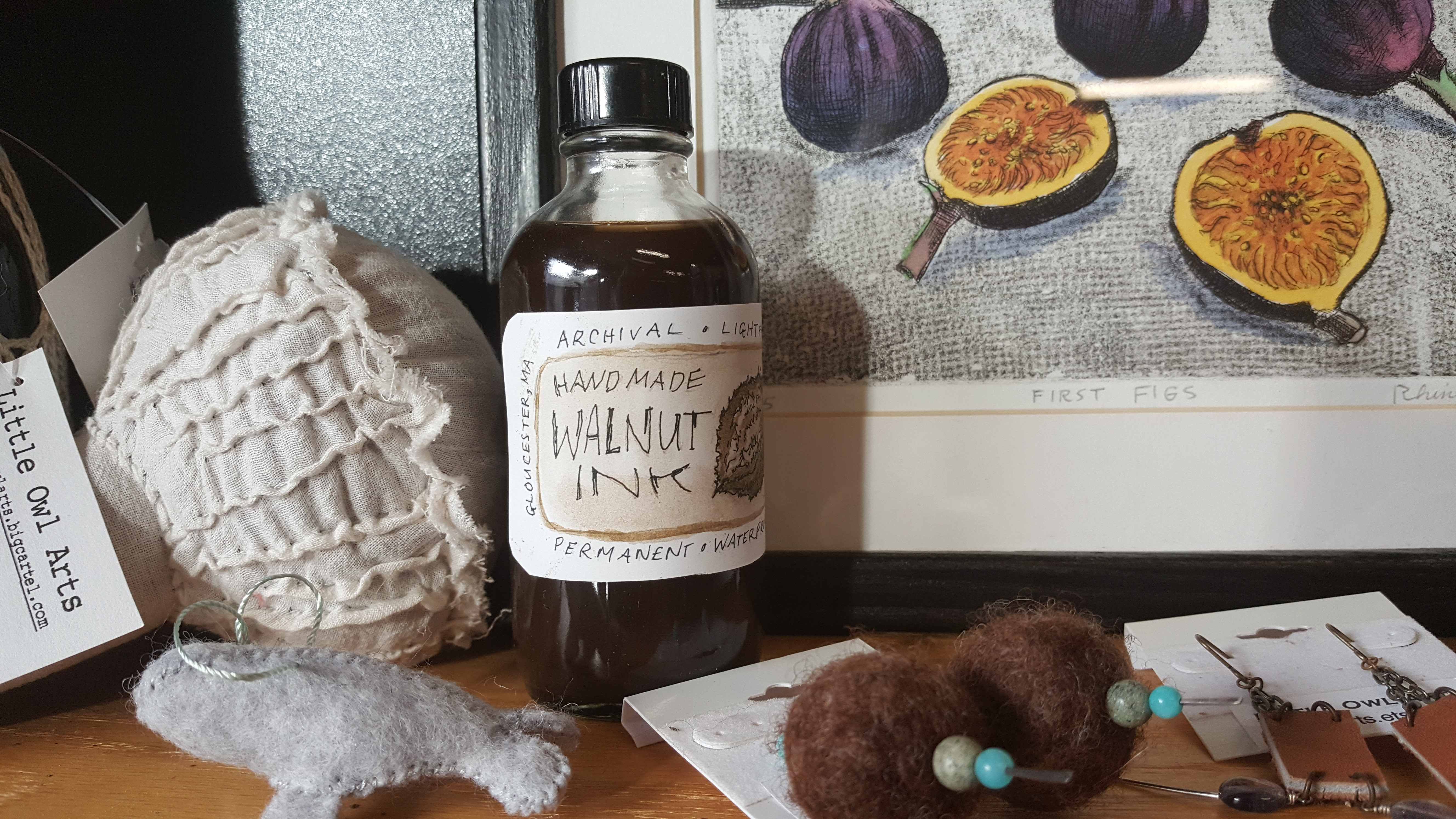 Local artist Stevens Brosnihan has brought back his small-batch archival, permanent walnut ink this year. He also makes handmade patches with words that reflect pop culture and political life in America - like the one seen here at the grand opening that simply stated, "nasty."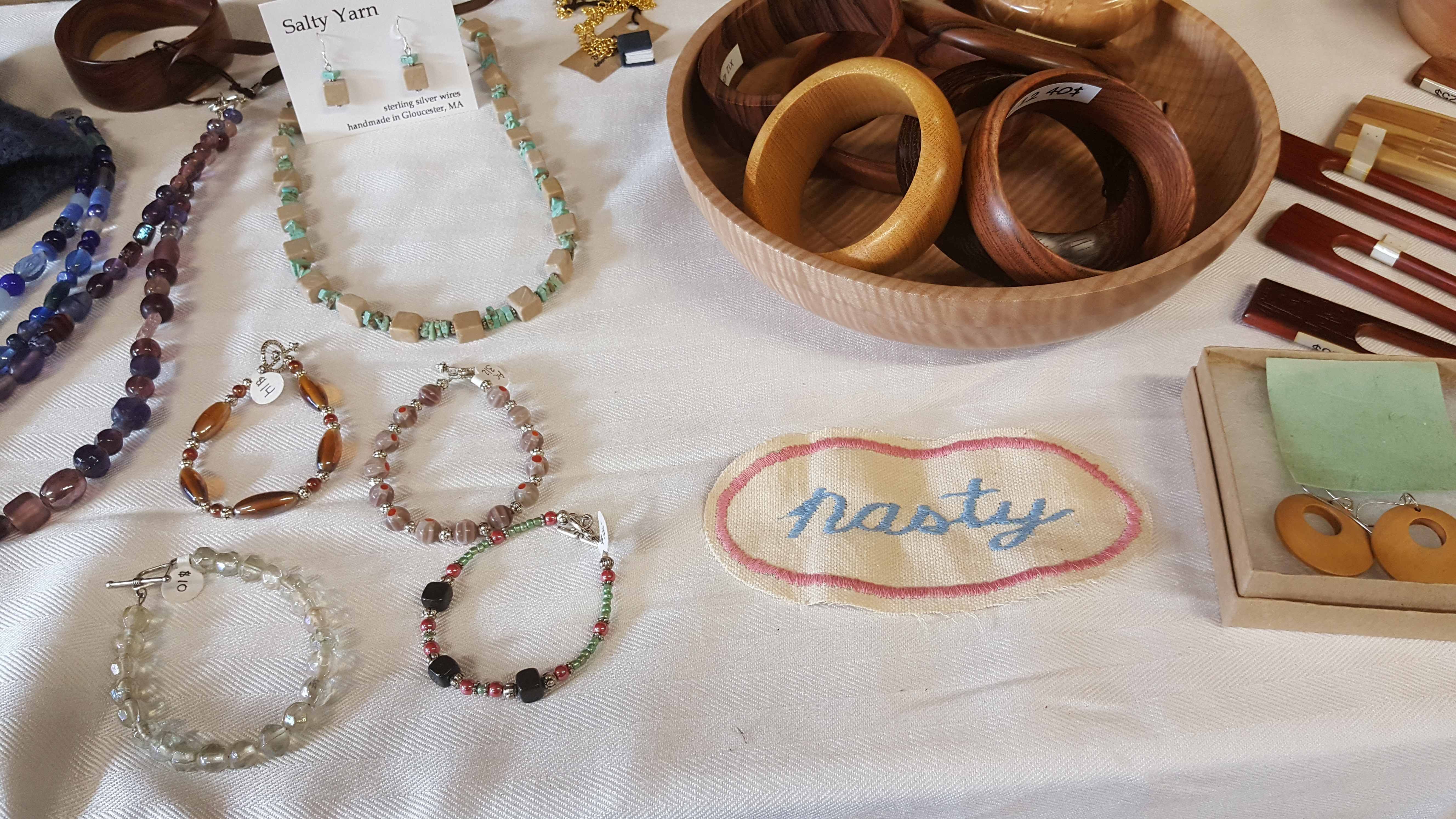 Gloucester resident Michele Del Vecchio knits funky small items like octopus Christmas tree decorations complete with multicolored LED lights which sell quickly every year, as well as tiny knit cactuses and chicken sweaters (made for actual chickens!) and this year, beautiful wooden jewelry reclaimed from a fallen tree branch.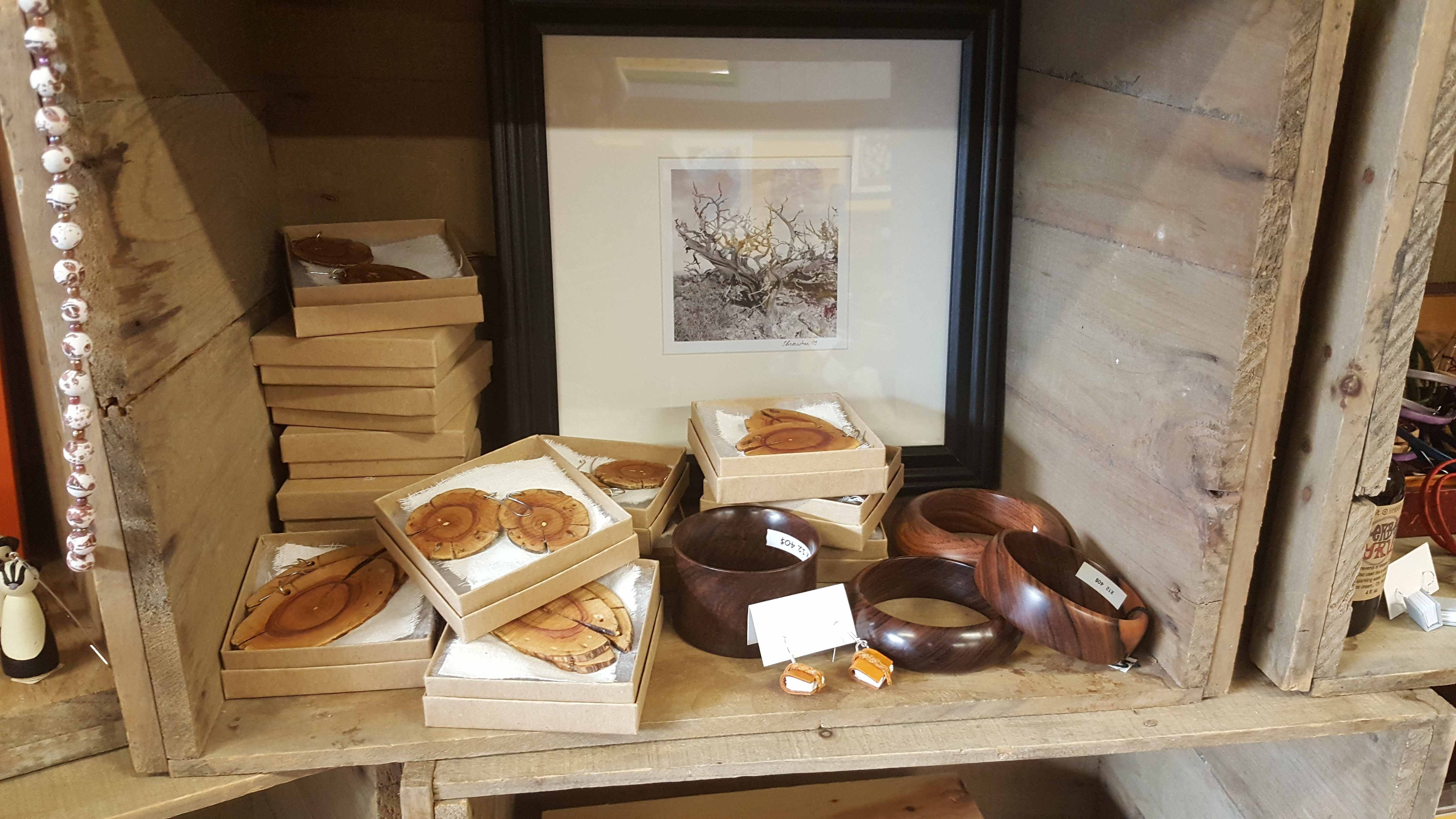 Jane and Aiden Cunningham craft small felted bowls, perfect for storing jewelry, spare change, or other small, easily lost items. Mary Rhinelander makes block-print, handmade cards perfect for any occasion.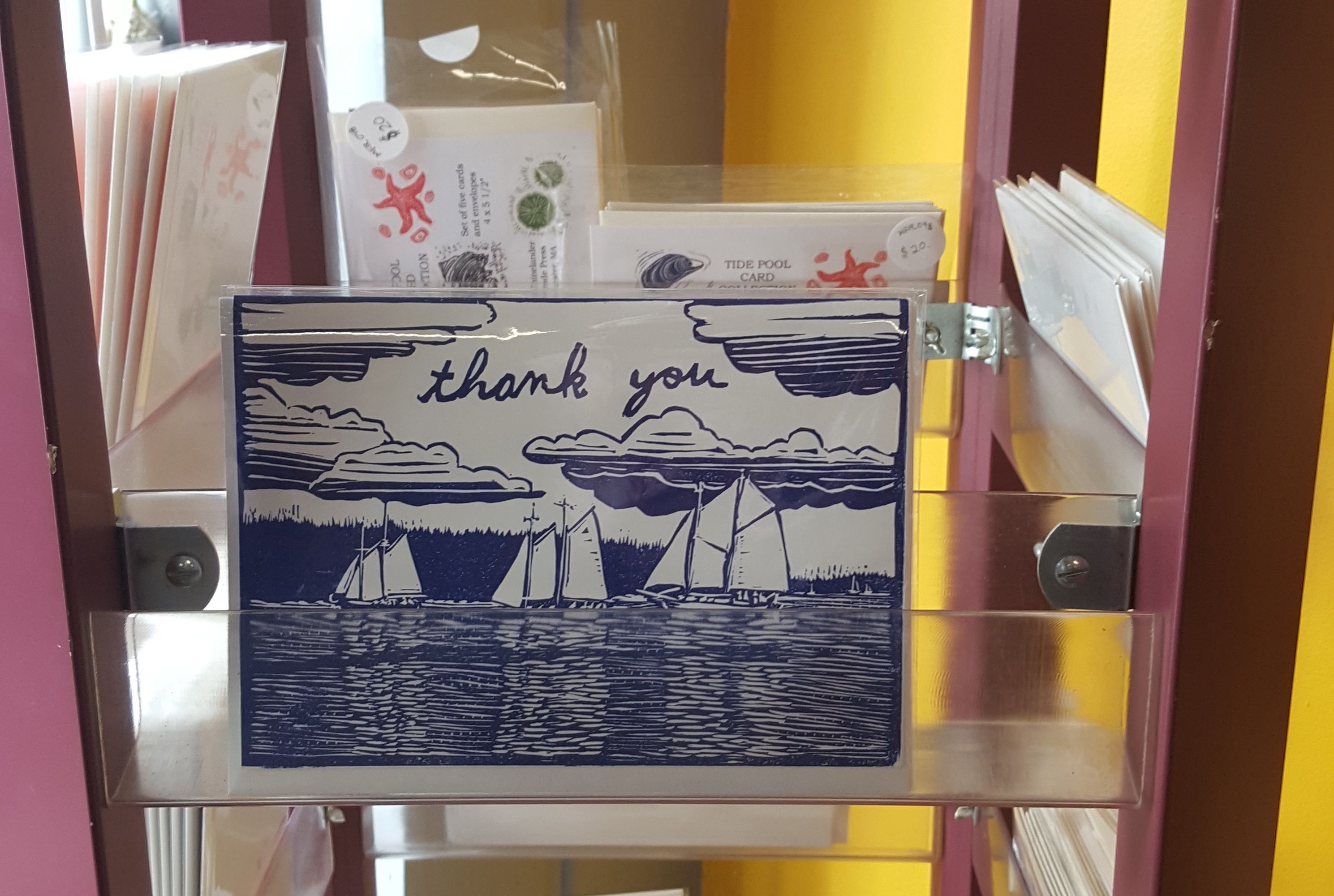 A perennial favorite in Present as well as the Cape Ann Farmer's Market is screenprinting by Brittan Davis of Little Owl Arts - she mixes monochromatic, subtle, nature-inspired designs with extremely comfortable, loose-fitting shirts, sweatshirts, pants, and more.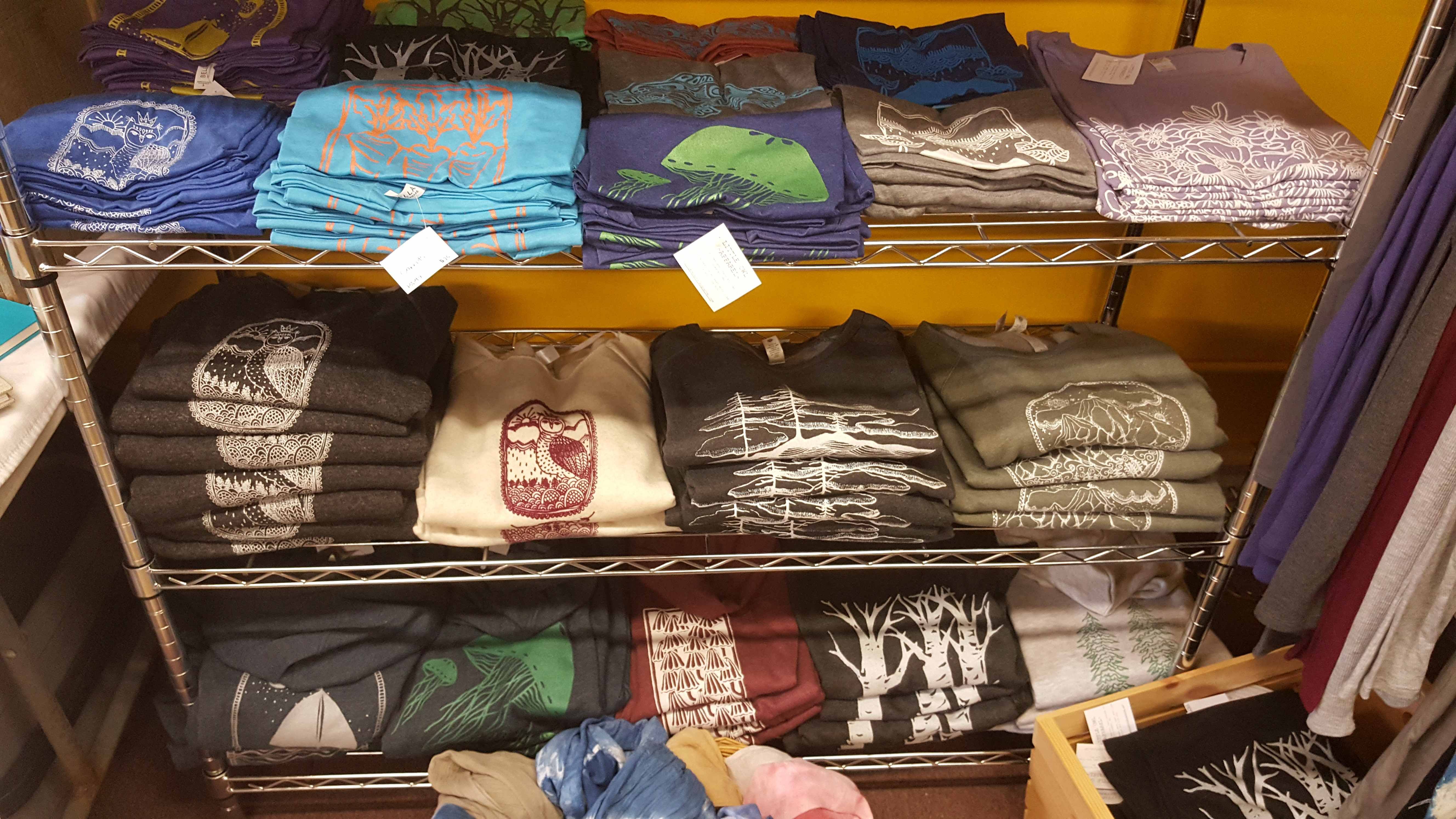 Local artist Camilla MacFadyen, who we recently featured in our Cape Ann Artisan Tour post, creates delightful screenprinted bags, tea towels, textile panels, scarves,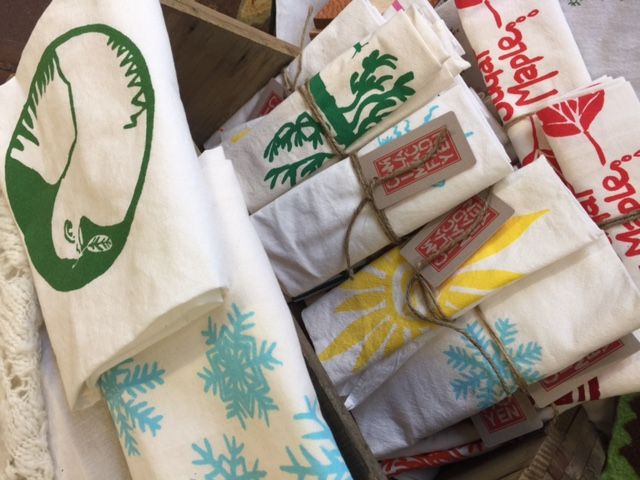 and women's apparel. Below are some great grocery or produce bags made by Camilla!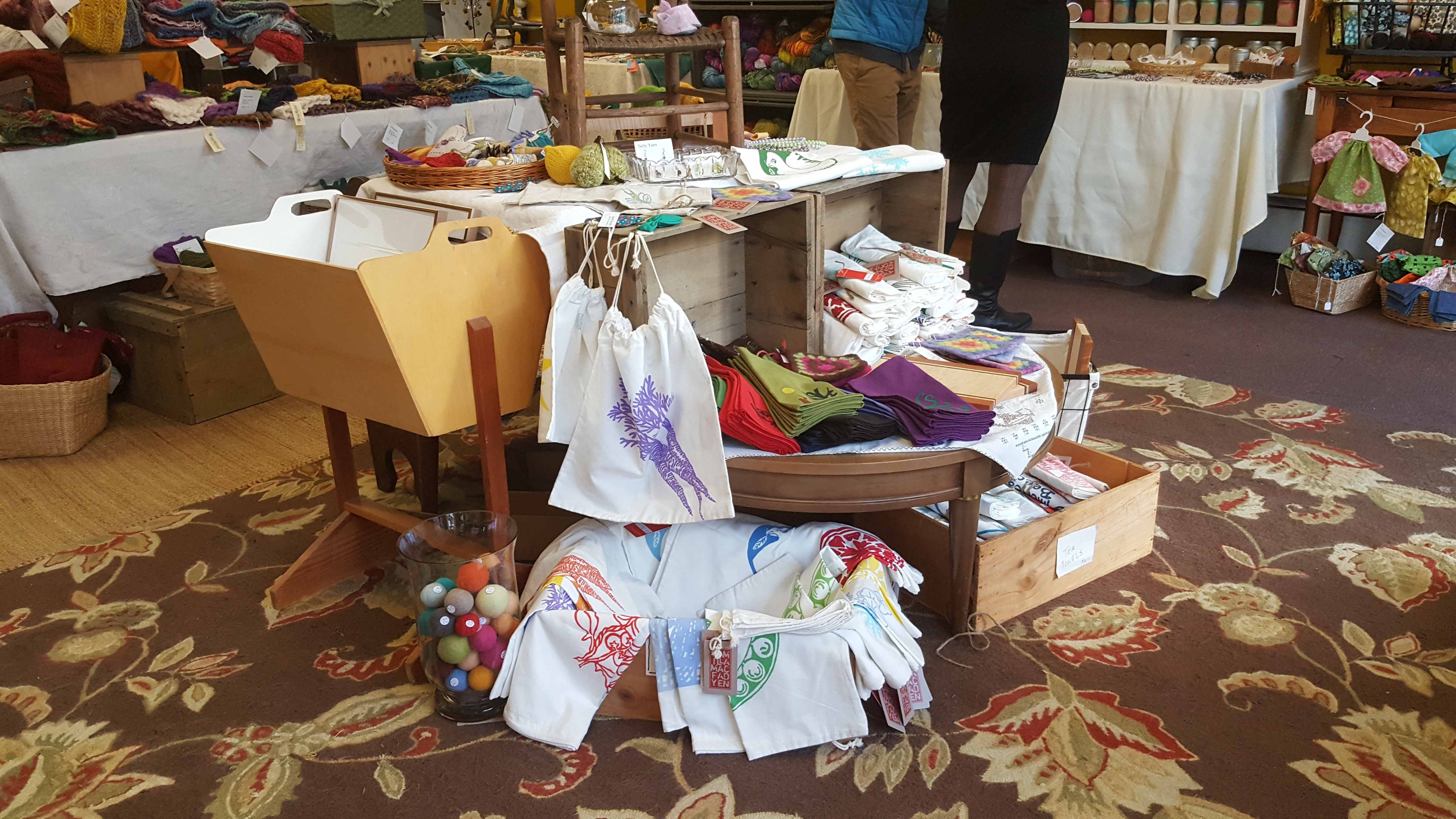 This year, Present is selling meticulously handcrafted wooden items such as the cutting boards seen below.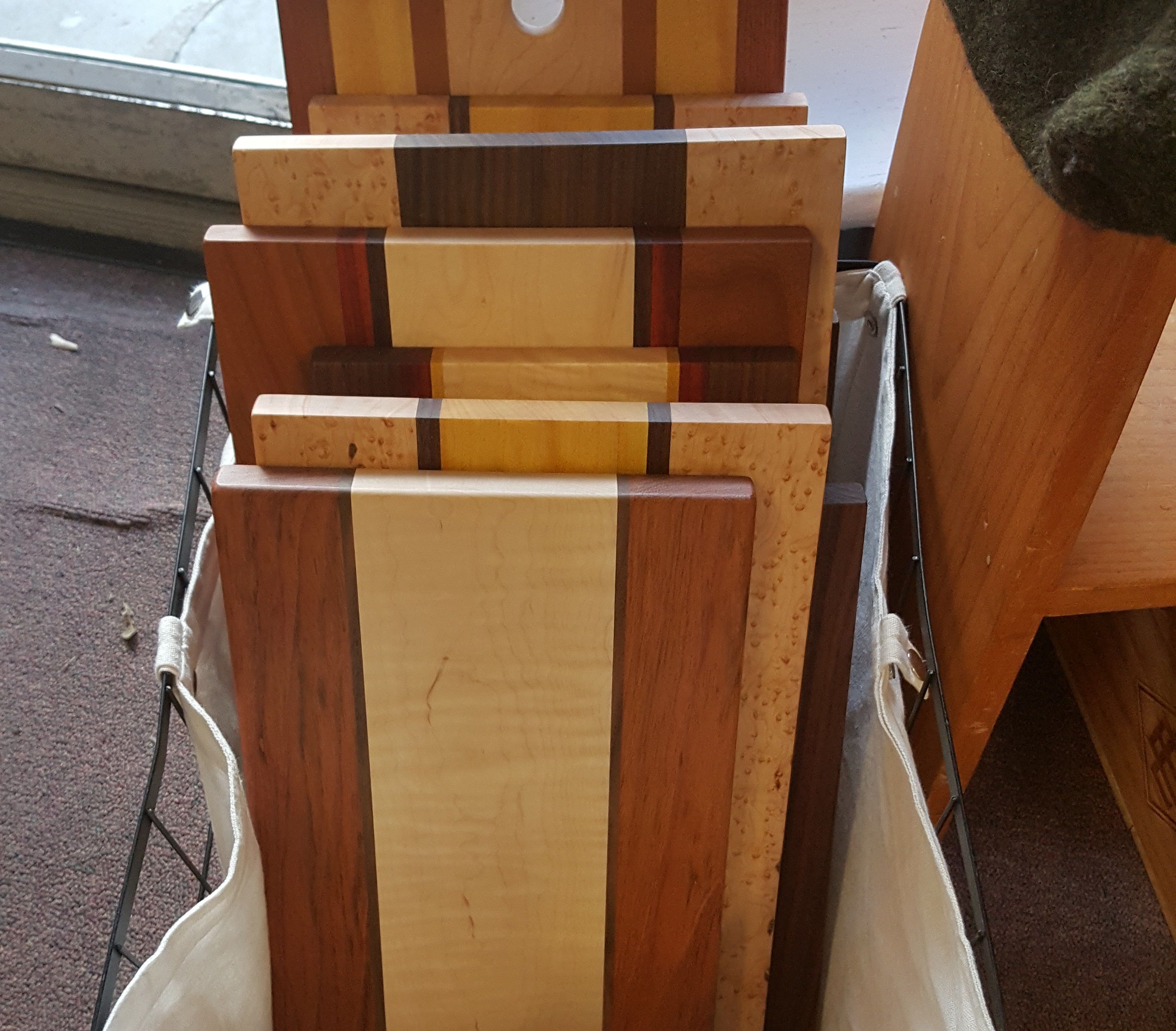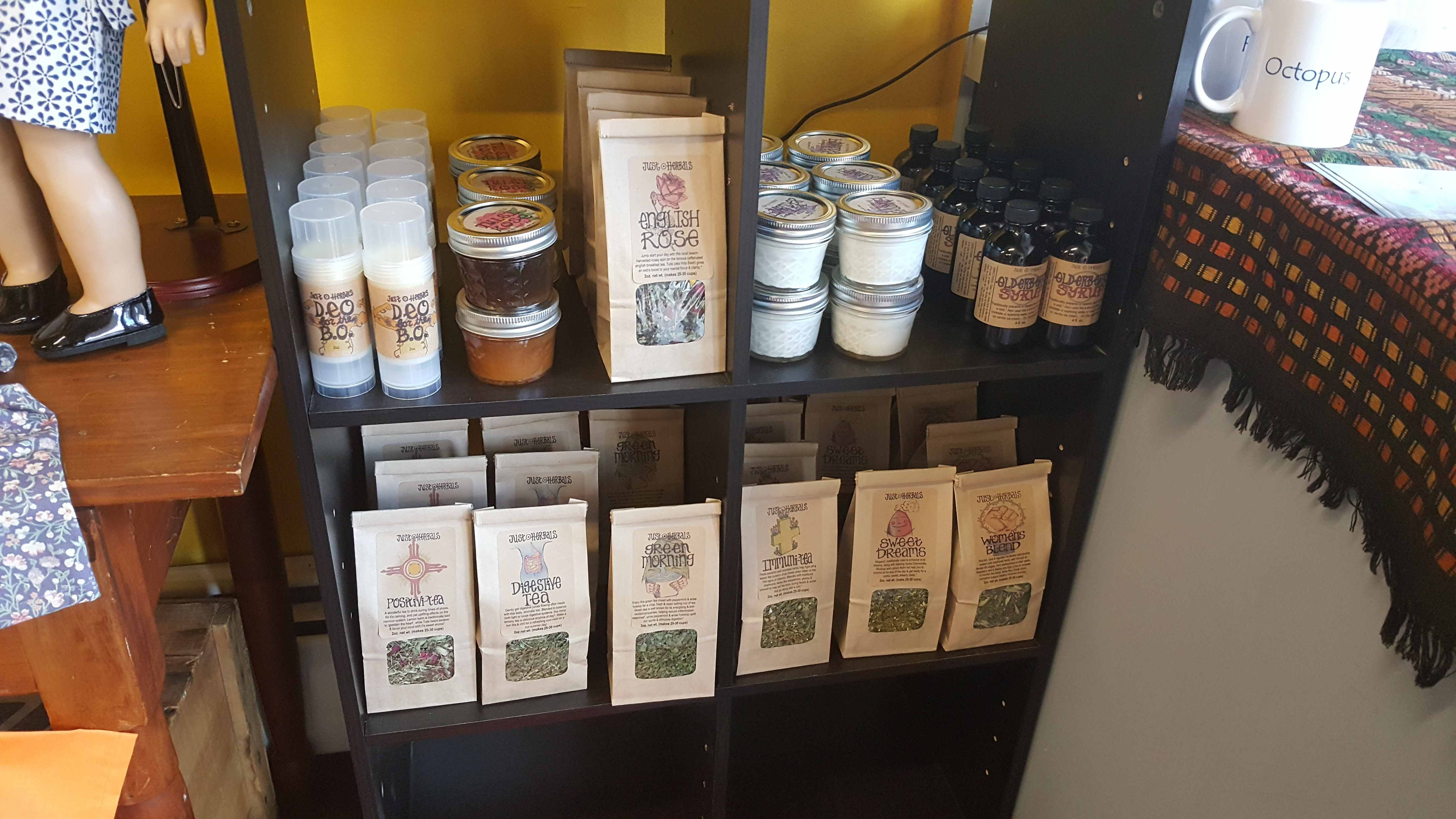 Emma Scully's Just Herbals, located out of Ipswich, are available at Present each year. Their herbal tea is made with freshly dried herbs either from their own garden or ones they ethically harvest in the wild throughout Cape Ann. Their infused Honey pairs deliciously with the loose tea! Just Herbals also has lip balm tinted naturally with beet juice provided by local farms, as well as other natural body products like deodorant, sunblock, bug spray, and herbal tinctures. Their elderberry syrup not only tastes great, but helps ease the symptoms of a cold.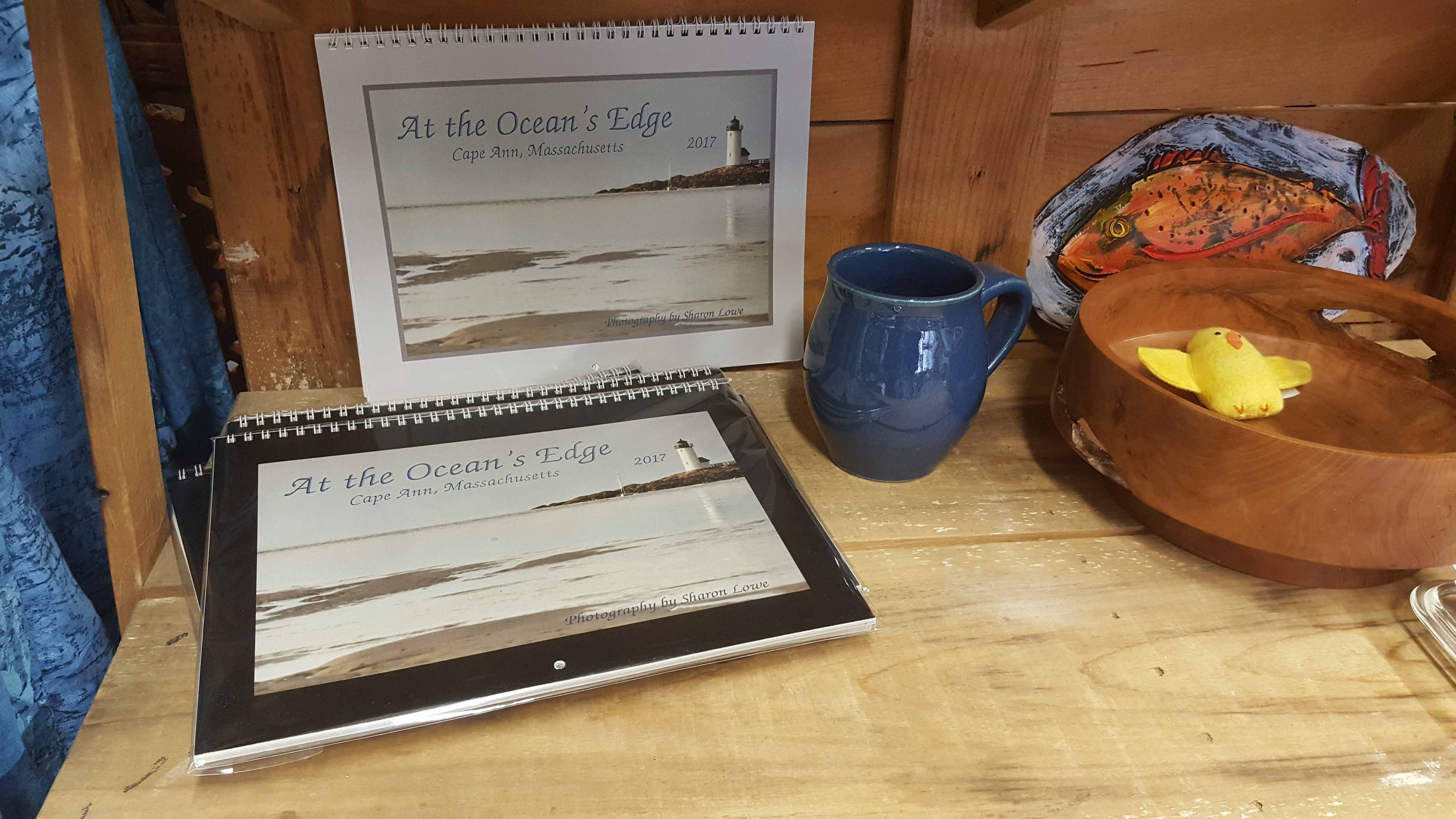 Local photographer Sharon Lowe sells her printed Cape Ann calendars at Present - a great holiday gift for those off-island who miss the phenomenal landscapes and seascapes we take for granted. They tend to sell out quickly, so it's best not to wait.

Jessica Demarjian crafts double-layered, fantastic mittens made of recycled and upcycled materials, and Brittany Ashforth creates homemade jarred candles with pleasing, subtle scents like cranberry, lemongrass sage, nag champa, pine, and spearmint basil.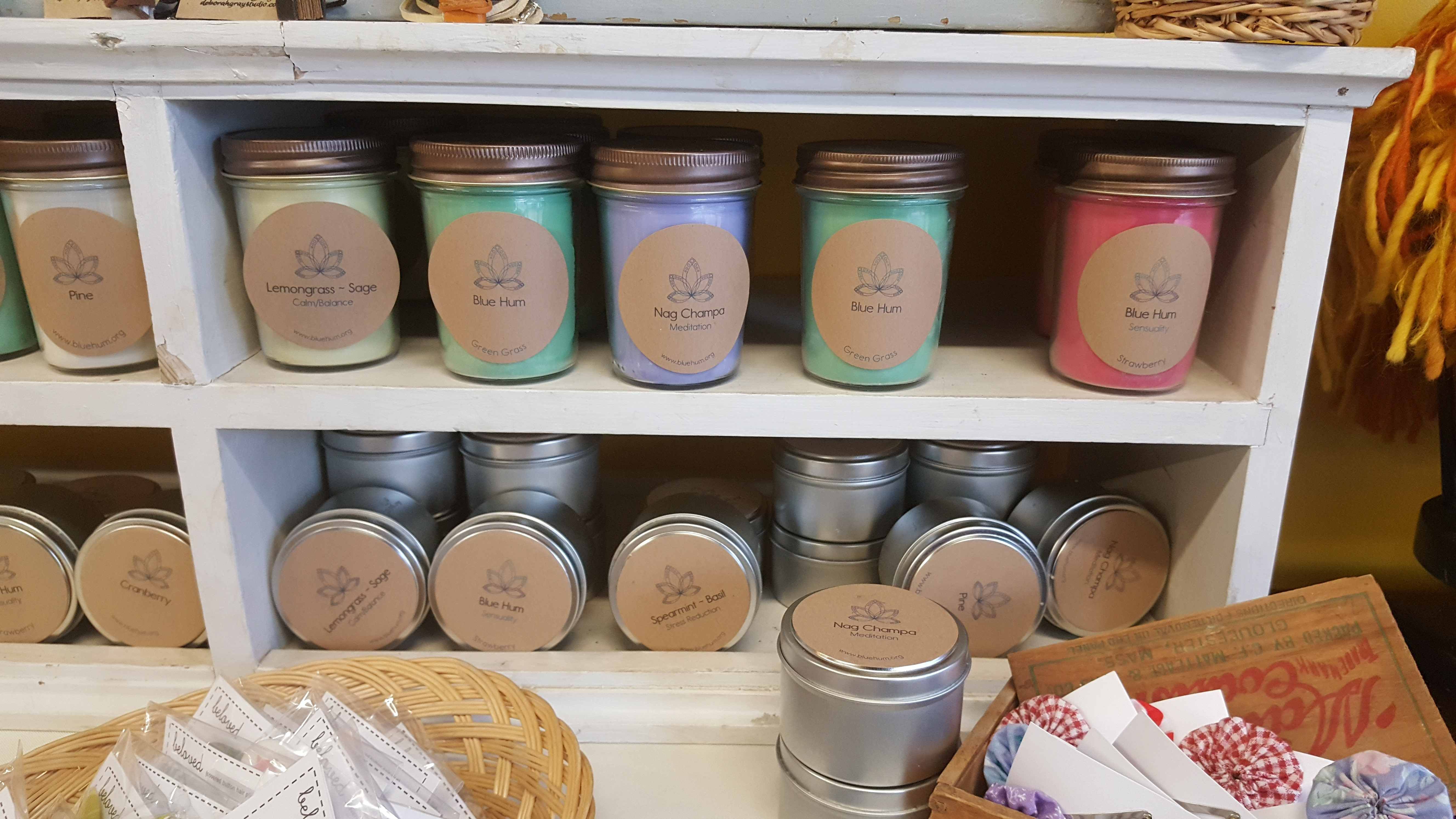 Other Present artists this year include Erin and Scott Place of Twin Lights pottery, also featured in our Cape Ann Artisans blog post, Jill Josephson, Peter Lacey, Deborah Gray, Brittany Ashforth, and Stephanie Mason- Thibedau.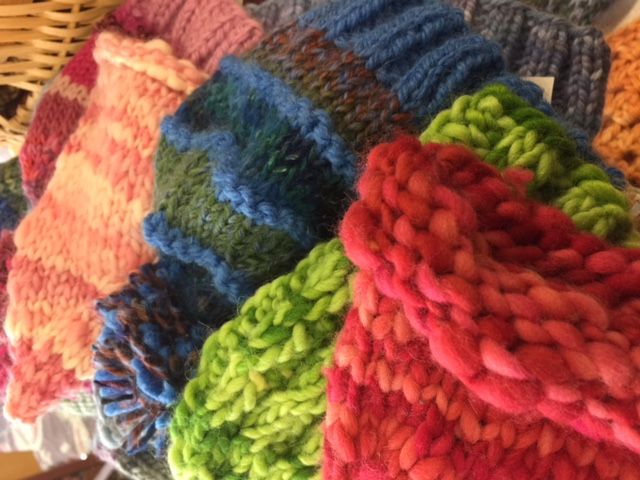 Nothing made or sold at Present is available at any big-box store, and most are individually crafted, one-of-a kind items - so it's a great place to find a gift your recipient isn't expecting!


Present's Holiday Hours 2016:
Monday-Saturday 10 Am - 5 pm
Sunday 12PM - 5 PM
As holidays get closer, later hours are available. They will also be open late for Ladies' Night and Men's Night!