Lexicon Gallery Brings Ceramics And More To Magnolia's Downtown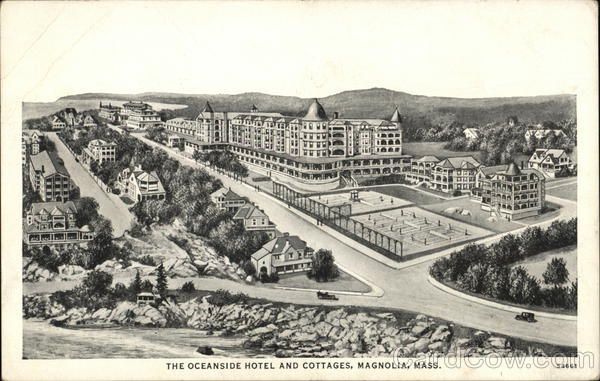 At the turn of the 20th Century, downtown Magnolia was the place to be - with the grand Oceanside Hotel drawing famous vacationers such as Lucille Ball and John Philip Sousa. The wealthy inhabitants of the mansions built along Shore road shopped in Magnolia's small downtown - with New York chains like Barney's gracing Lexington Ave. After fire destroyed the largest hotel, and tourism shifted away from the "Gold Coast", the downtown of Magnolia struggled for decades - but is still populated by store owners who want to make a difference. The merchants formed a group that collects dues and markets for Magnolia, and incoming shops and newly rented storefronts are bringing visitors from North Shore and beyond! Monthly "sip and stroll" events, as well as workshops, are breathing life back into the seaside community.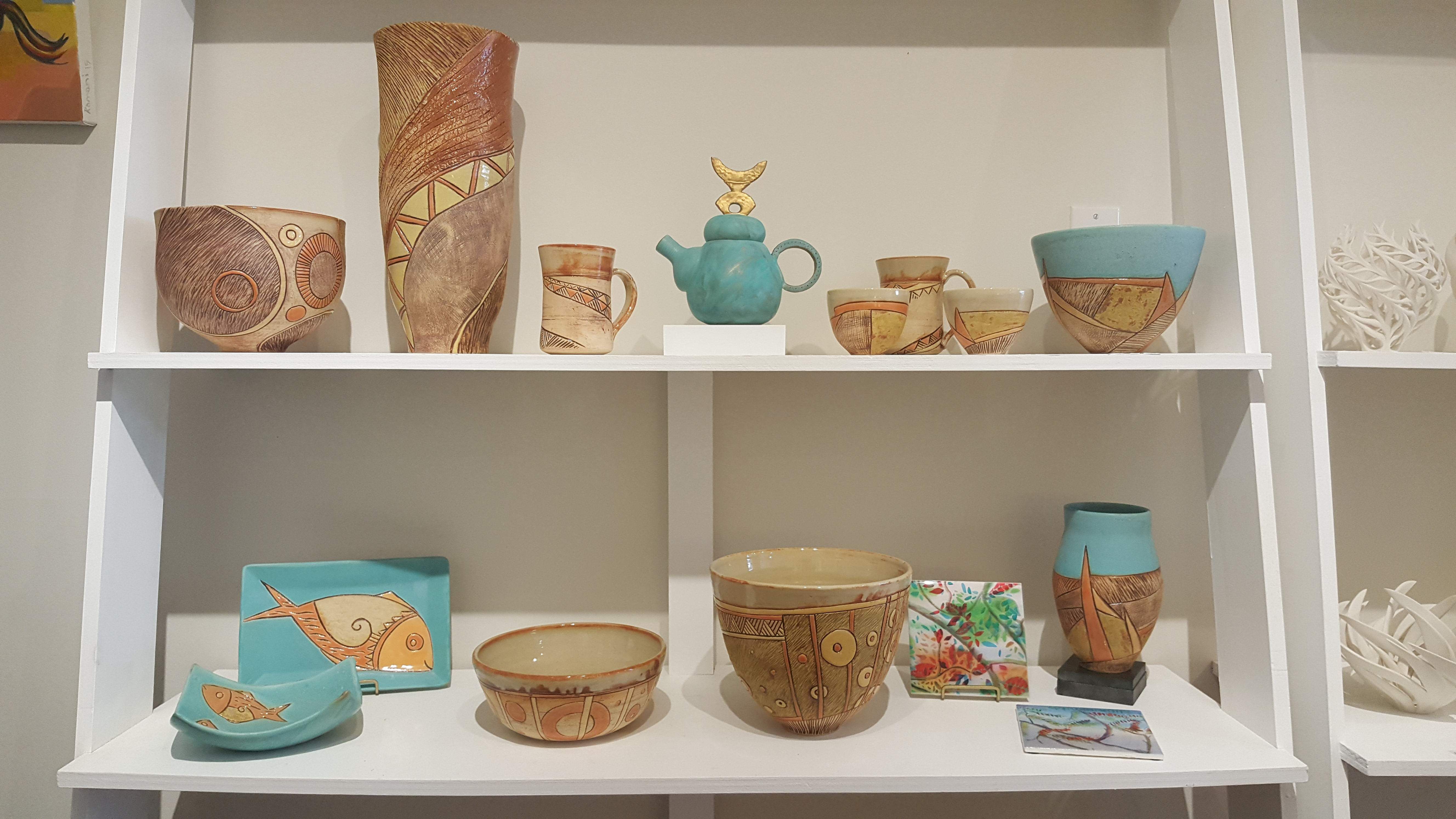 In the former Christian Dior store (15 Lexington Ave.), there is still high-end beauty - in the form of the Lexicon Gallery. Owner Seyrel Williams purchased the building, as well as the row of shops next to it, with an eye towards not only helping the revitalization of downtown Magnolia, but putting it on the map as an arts destination. The row functions as the beginnings of an artist's collective, and several large sculptures grace the front of the buildings set in from the sidewalk by a patio of bricks. The 2,000 square foot basement space is large enough to host workshops, as well as hold 6 different kilns for firing new clay and porcelain pieces.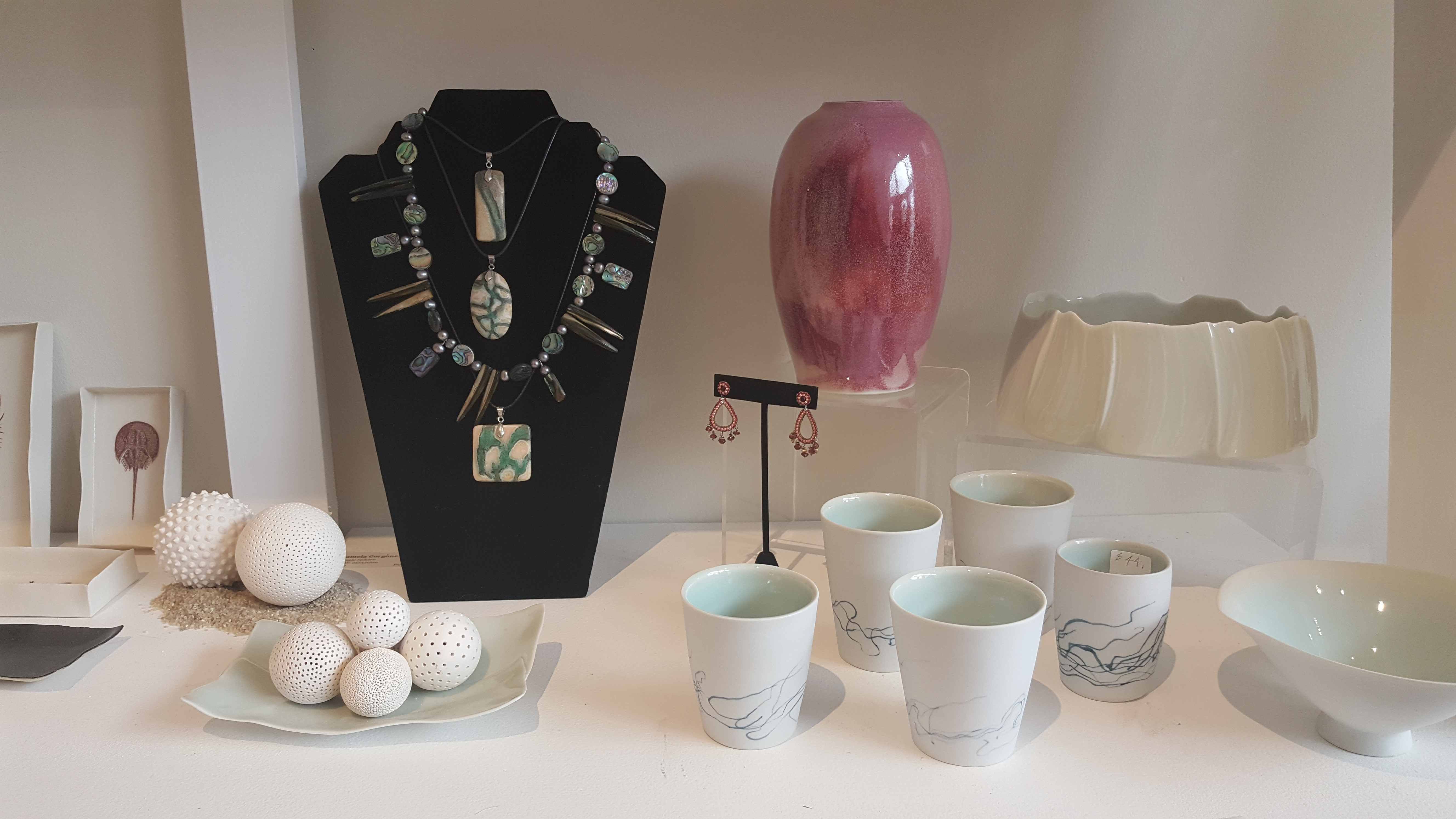 Lexicon Gallery features a varied array of work from 47 different artists. Williams and several other local artists began the Cape Ann Ceramics festival several years ago, which highlighted ceramics artisans not only on Cape Ann, but from around the world, through demonstrations, artist talks, and workshops. The festival was a success, and continued growing larger. Now, the Lexicon Gallery has a permanent gallery in order to show the work of these talented artists. The main focus of the space is to not only show off the beautiful art, but tell the story behind it. "Someone may look at a piece and say, 'this is beautiful', but they don't know why," she explains. The gallery is happy to explain the myriad ways a piece can be designed and fired, as well as teach visitors firsthand through classes.
The middle displays of the gallery are an exhibit that changes every 6-8 weeks, and is based on some of the ceramics festival artists, usually revolving around an artist who has recently done a workshop in the basement. That artist's pieces are paired with a 2-dimensional artist or painter. The outside walls have static gallery works, as well as wearable jewelry.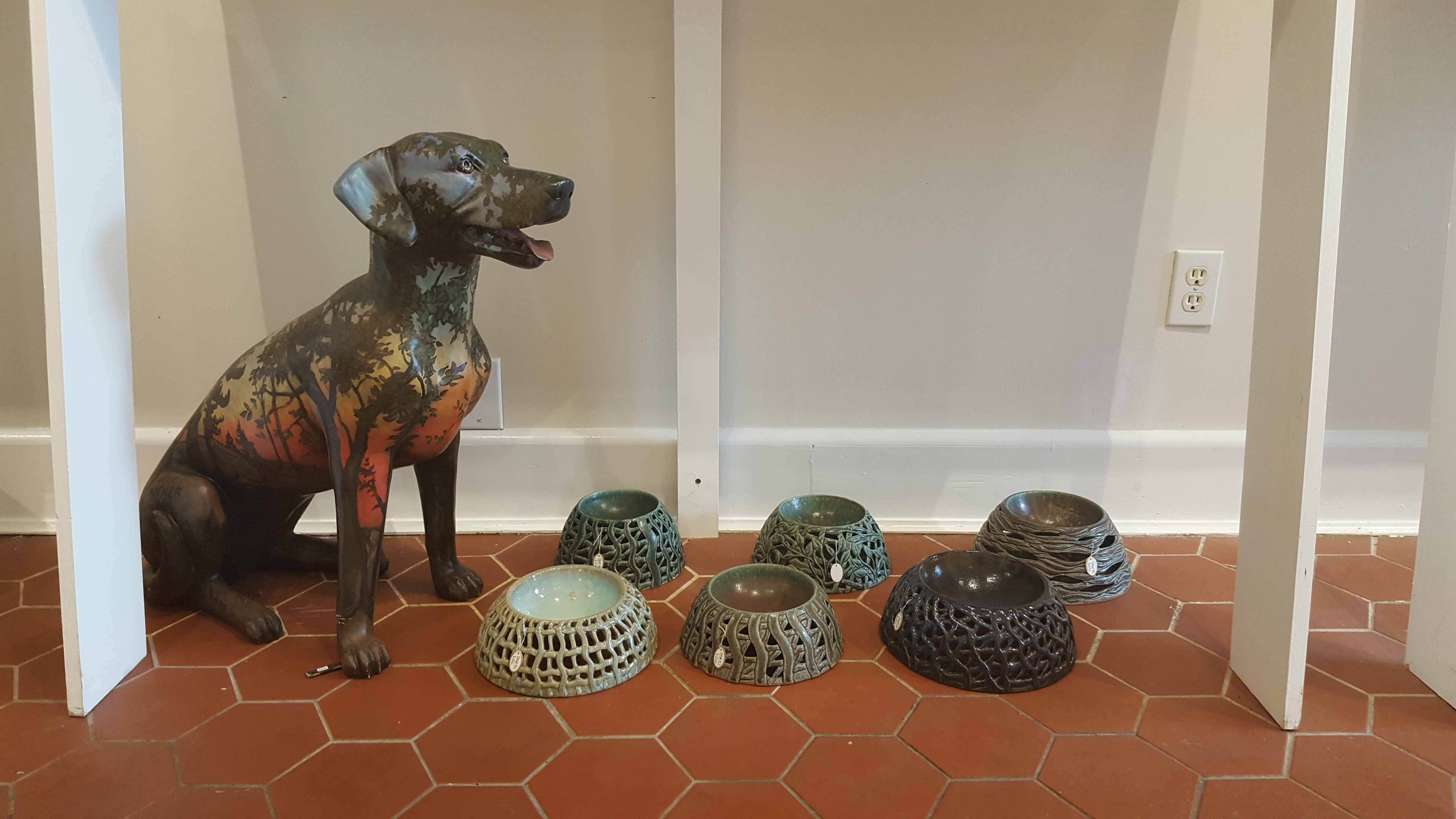 Diane Chen, a retired physician who lives part time in Gloucester, and part time in Hawaii, carves intricate dog bowls.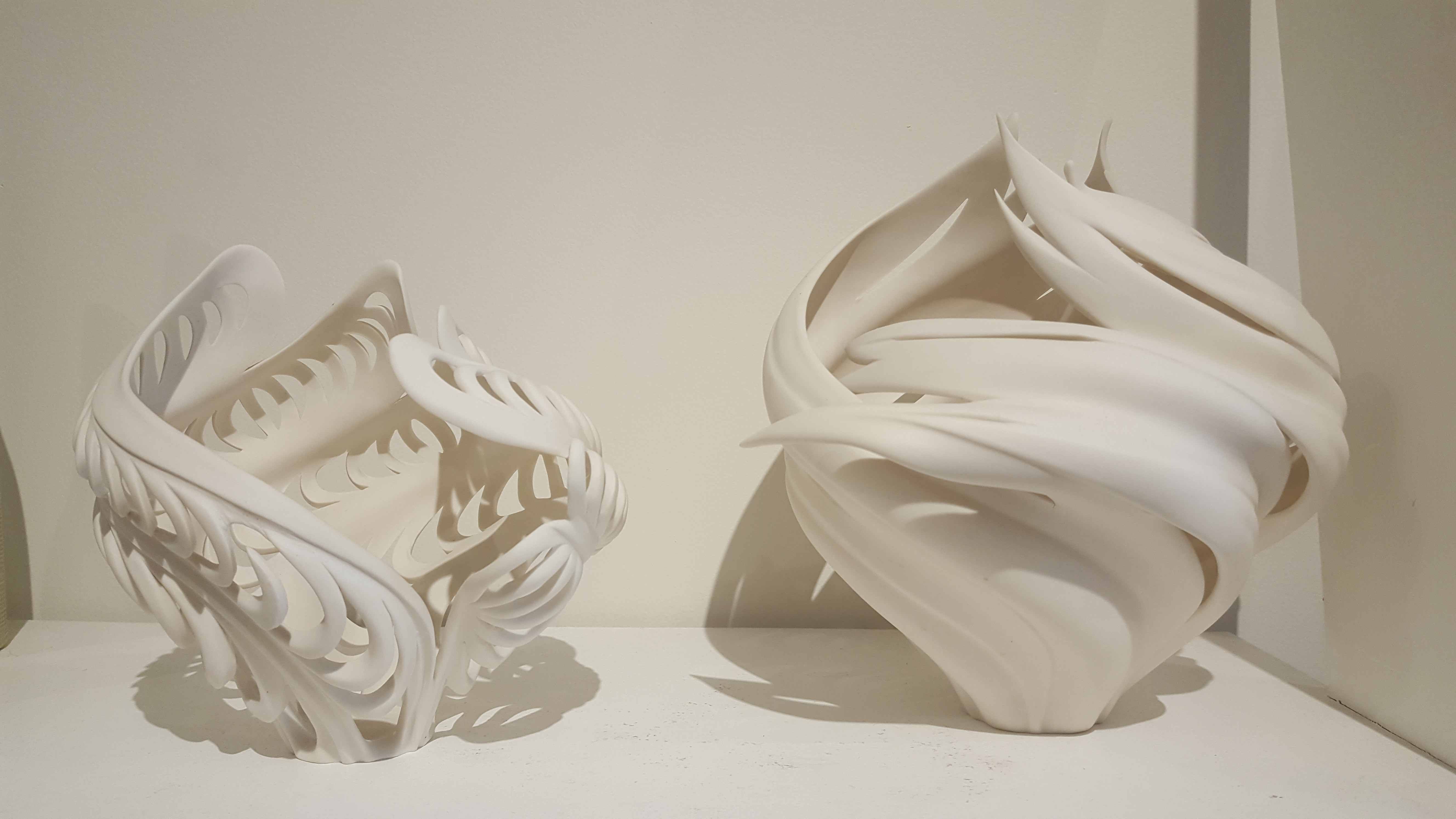 Jennifer McCurdy creates these fabulous pieces by first throwing the basic piece on wheel, taking pencil and marking where it should be cut, hand-cut away excess - and in order to keep the piece from melting into an unrecognizable puddle, a heat-shield type of material is placed within the piece while it is fired in the kiln, which melts and expands and results in a finished product like you see above.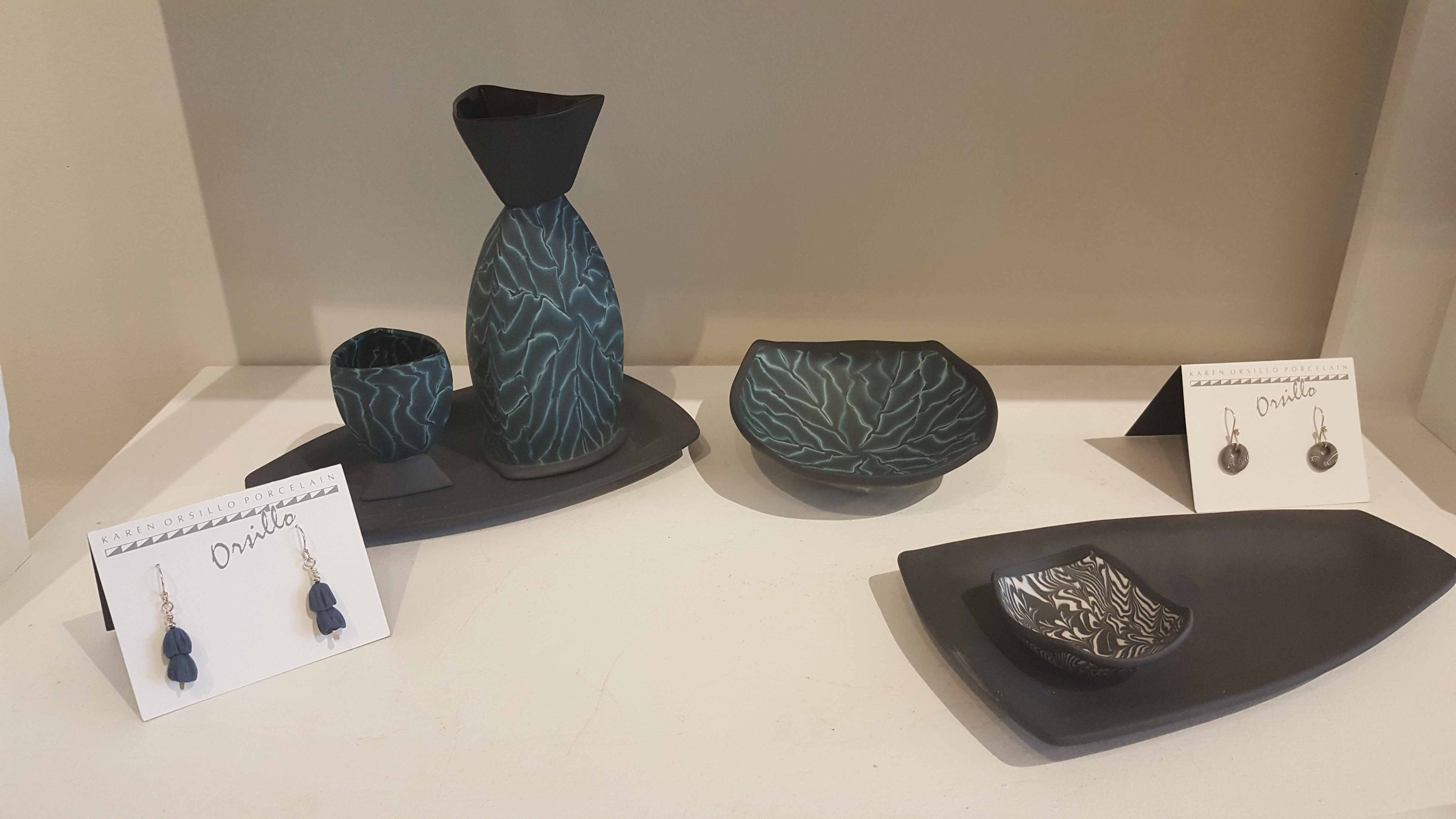 Karen Orsillo creates pieces using the Neriage technique - using different colored clays, a piece is hand-built into unique patterns through rolling and cutting the raw clay. The process uses no glaze or other coloring, and is time-consuming, but results in beautiful and functional pieces, such as sake sets and jewelry.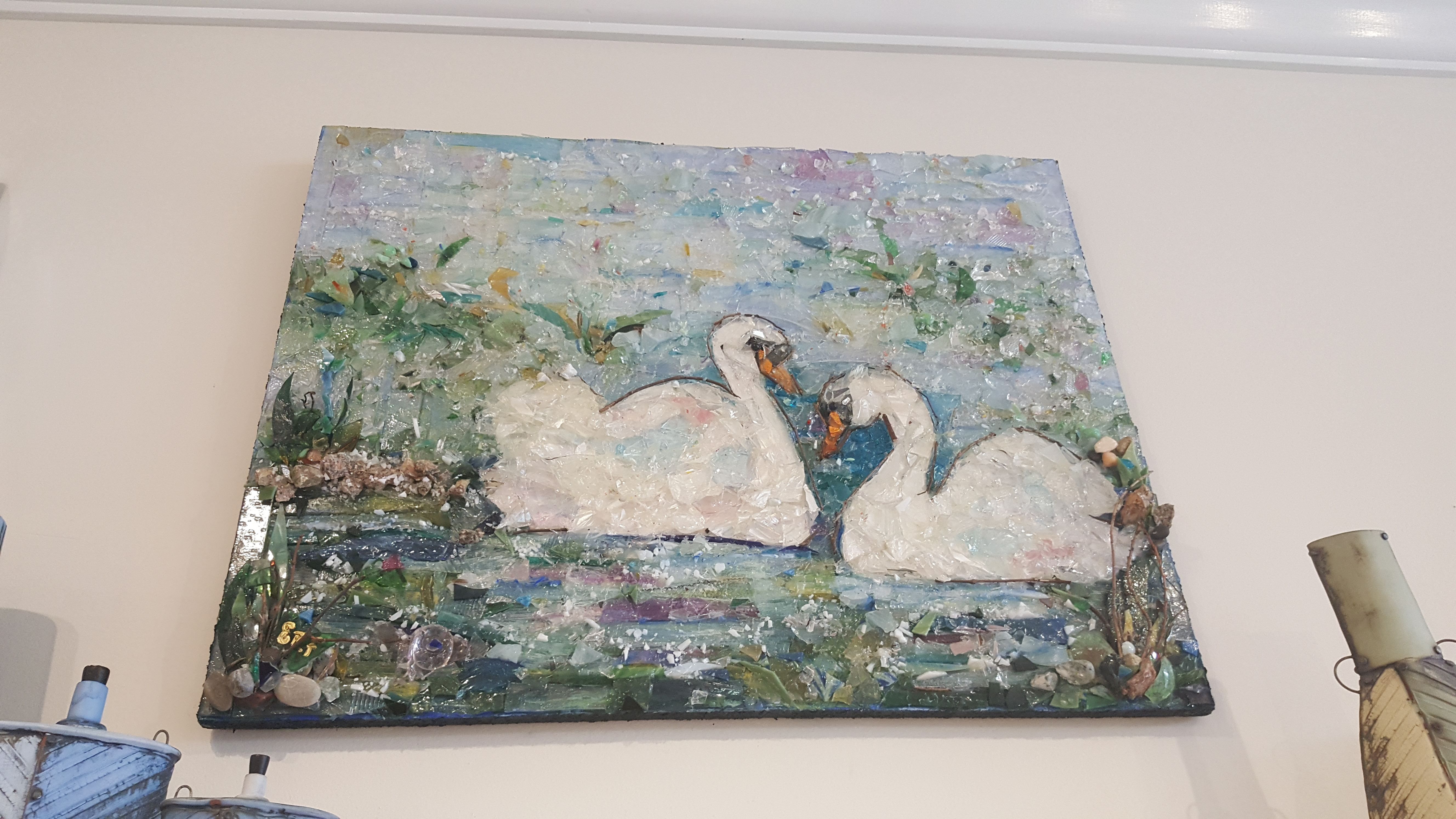 Eleanor Fisher creates glass shard paintings - first painting the entire canvas like a typical oil painting, but then covering the entire piece in complementary glass shards that are hand-cut.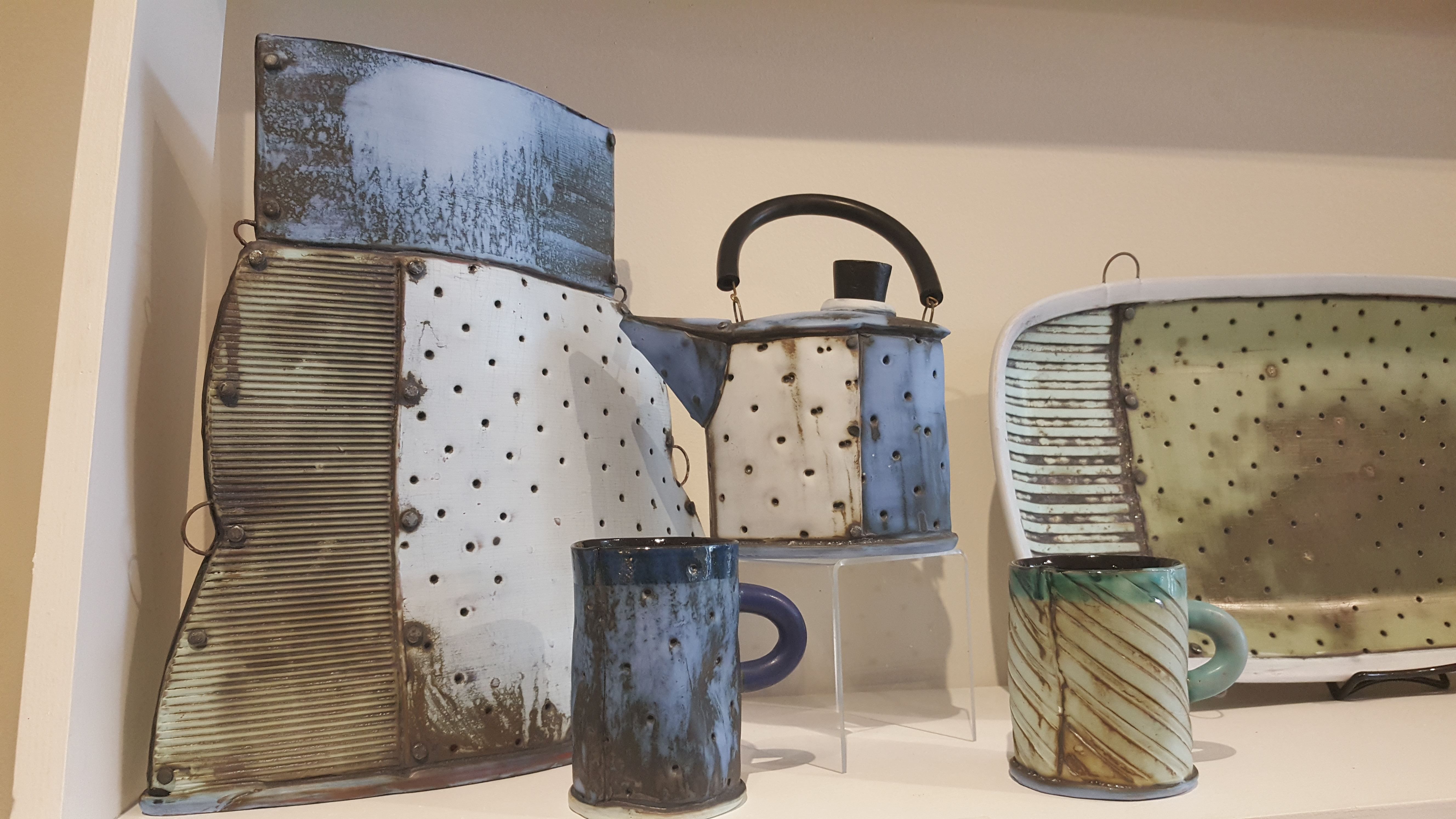 Another artist, Jeremy Randell, creates pieces based on his childhood in upstate New York, where his grandfather would bring him into his garage to work on his truck and pull a flask from his pocket while talking. Randell rolls clay into the bottom of a car mat to get the signature pierced look, then paints and fires them and uses carpet tacks to affix them, so they look like metal. They're fired with a clear glaze on the inside, and are functional - great for holding liquid!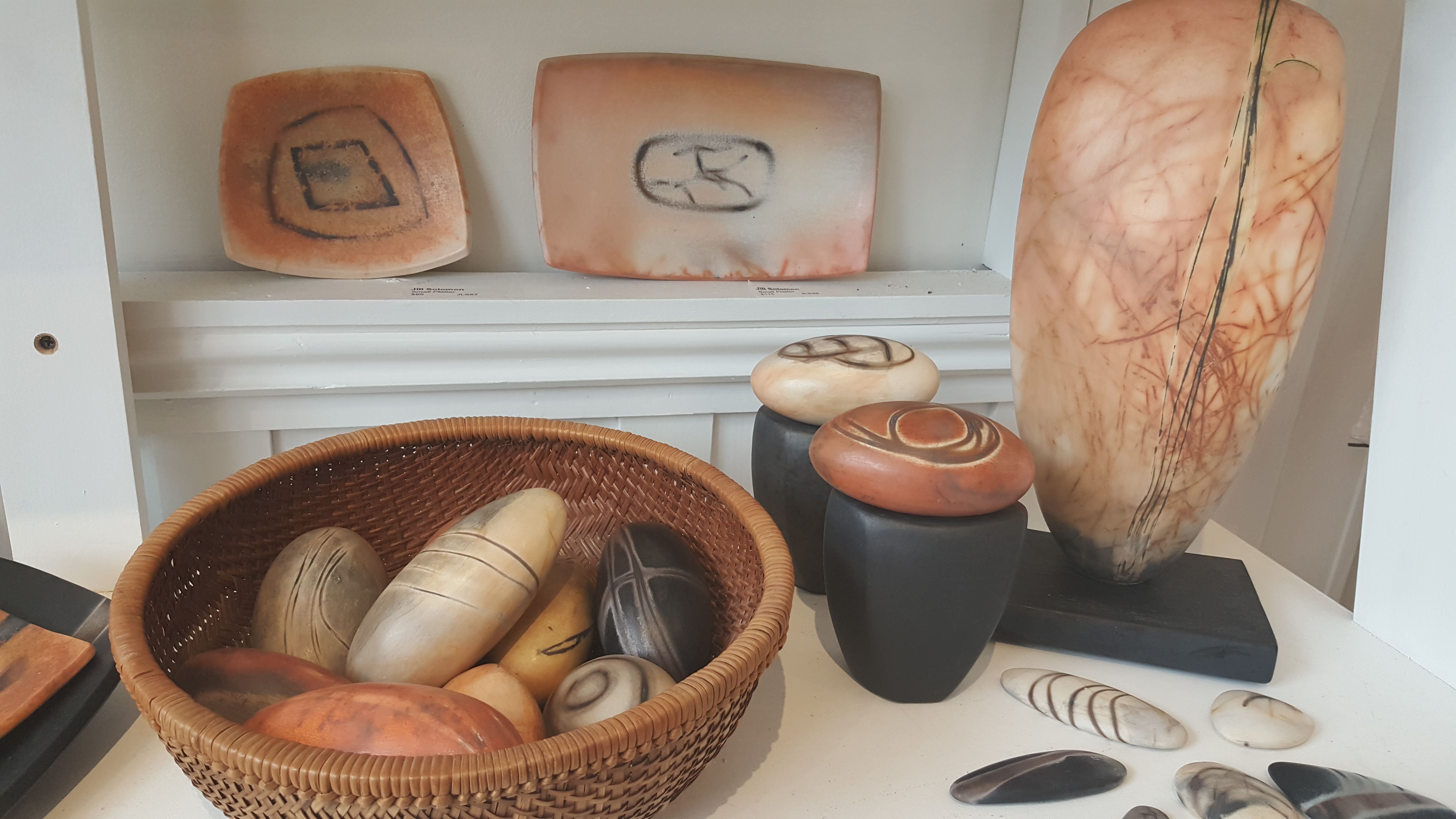 Jill Solomon, an artist working out of Harvard, creates earthy jewelry and pieces in browns and reds, with a somewhat Southwestern flair. She uses the Saggar technique, which involves firing a piece inside a small box with either copper or combustible items like sawdust or straw to infuse a pattern on the completed piece as the materials burn. Some pieces end up looking almost like bone, and the only color comes from the firing process.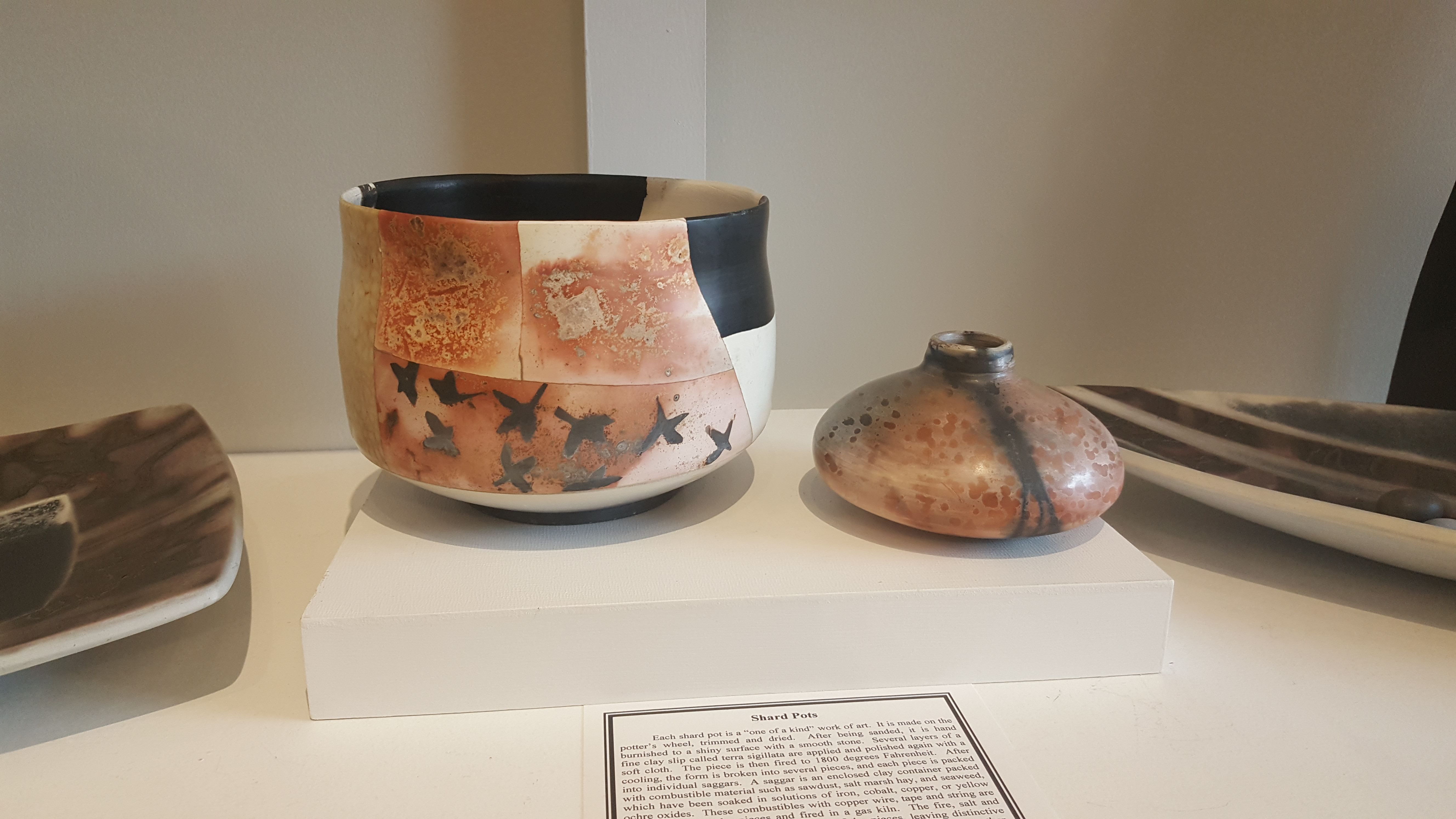 Irena Akula, who has had work featured in the Smithsonian, creates shard pots using the Saggar technique as well. The pot is created, fired, then broken on purpose into several pieces, each individually fired within a Saggar box with different combustibles to make individual designs, then glued back together as a finished product.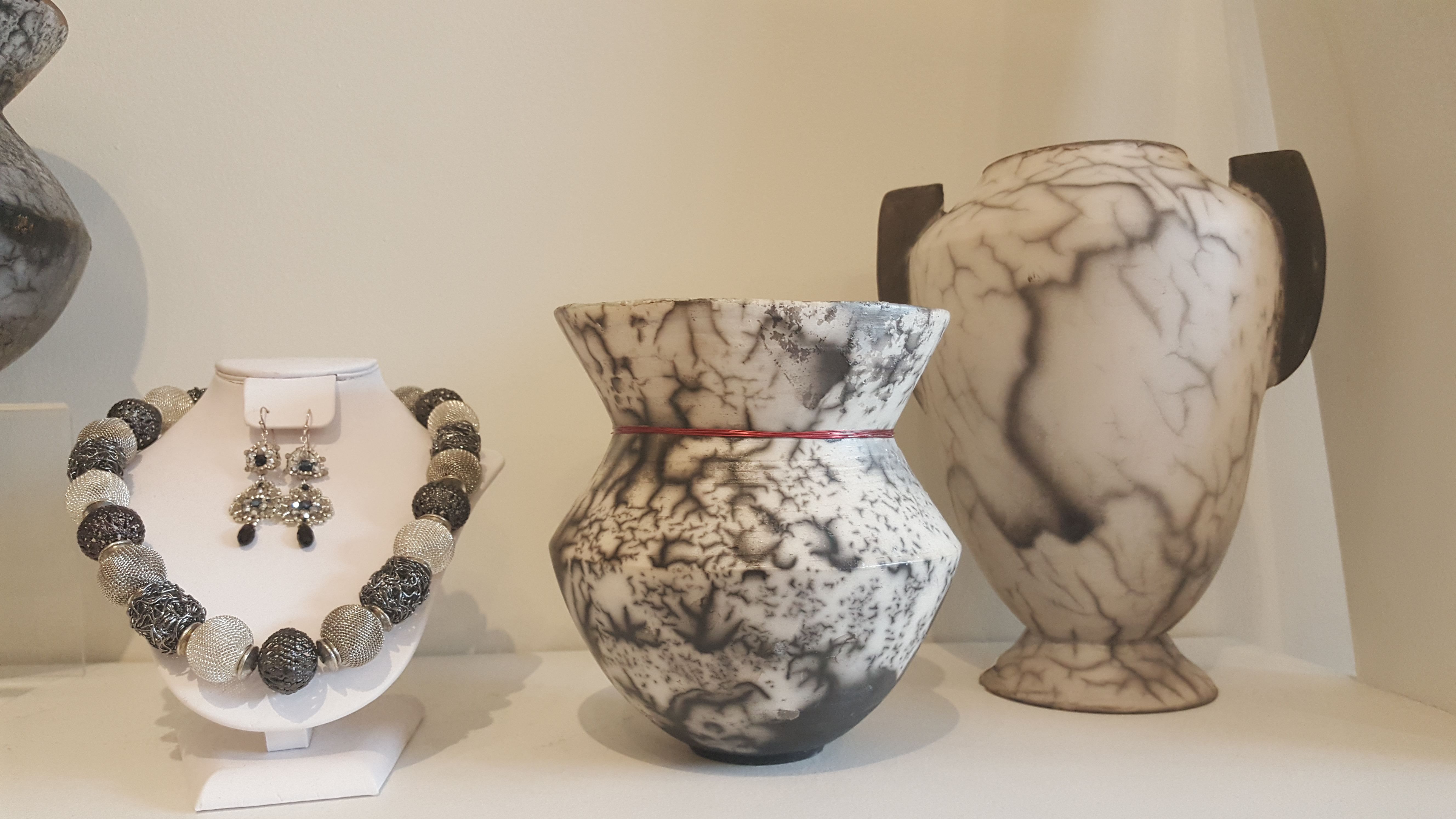 Seyrel William's own work involves pieces with intricate lines made solely by fire. She first throws a piece and glazes it with a clear glaze. She then fires it in the massive outdoor kiln and temperatures up to 800 degrees, when the glaze cracks. She will then place the piece in a trash can surrounded by combustible material, which will flame up, and go out once the cover is placed on it. From there, the ash will seep into the cracked glaze and leave a beautiful design on the finished piece.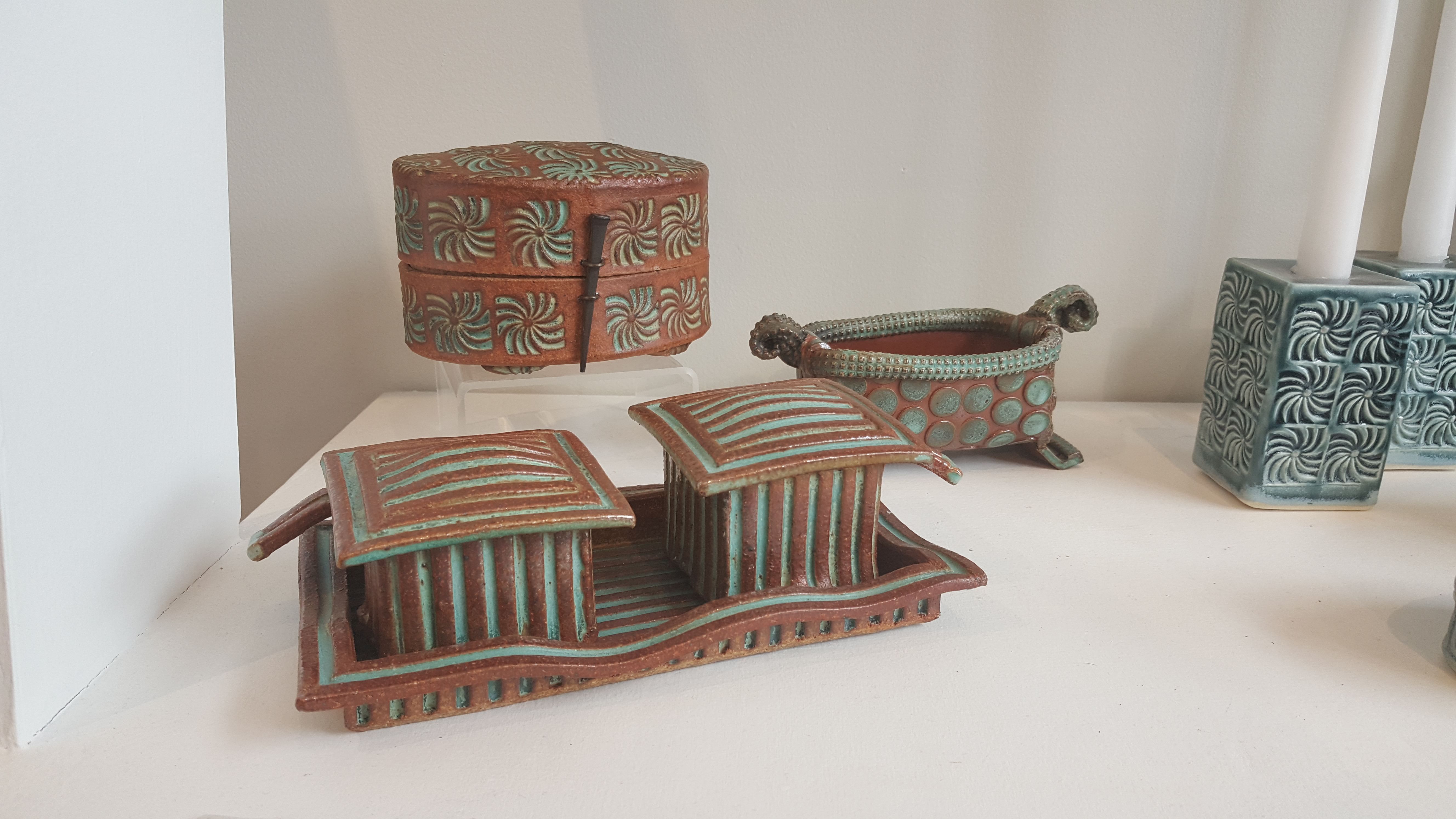 Another artist, Joanna Mark, has show her work in galleries up and down the East Coast. She creates small card boxes and intricate treasure boxes with the porcelain interior hand-decorated just like the outside, and some close using antique barn nails.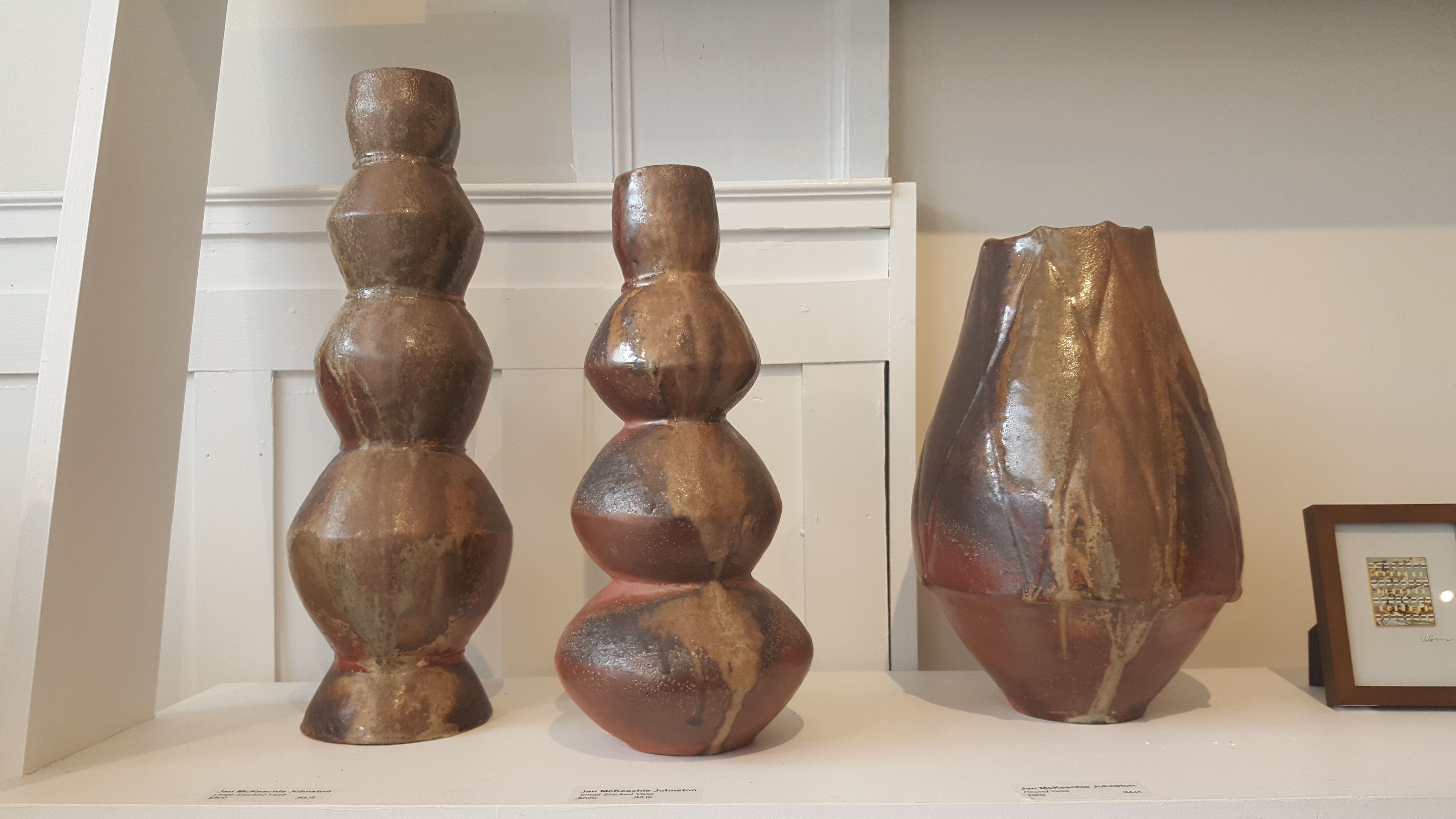 An additional, time-consuming technique used in firing pieces on display at the shop is the Anagama method - where a piece is fired for 7 whole days in a large walk-in kiln. The kiln is fed by a wood fire that needs to be tended 24/7 - when the ash inside falls onto the pieces, it turns to glass and drips down, leaving wonderful, individual markings on the glaze.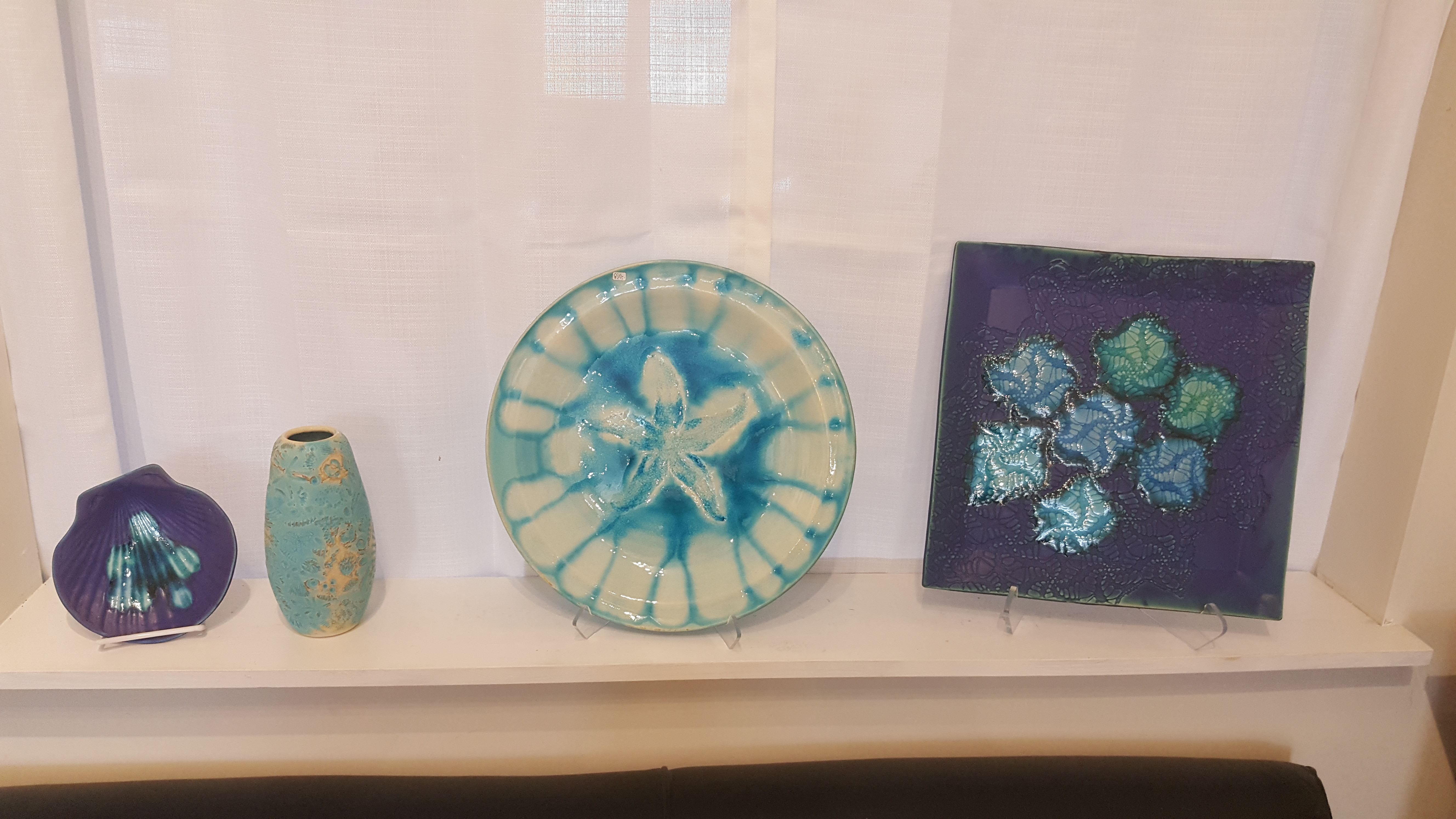 Lexicon also features pottery by local Cynthia Curtis, with beach and ocean themed pieces. She uses a sea star, which she pushes into the clay, and then places pieces of turquoise seaglass on it, so that the sea glass melts into piece when fired.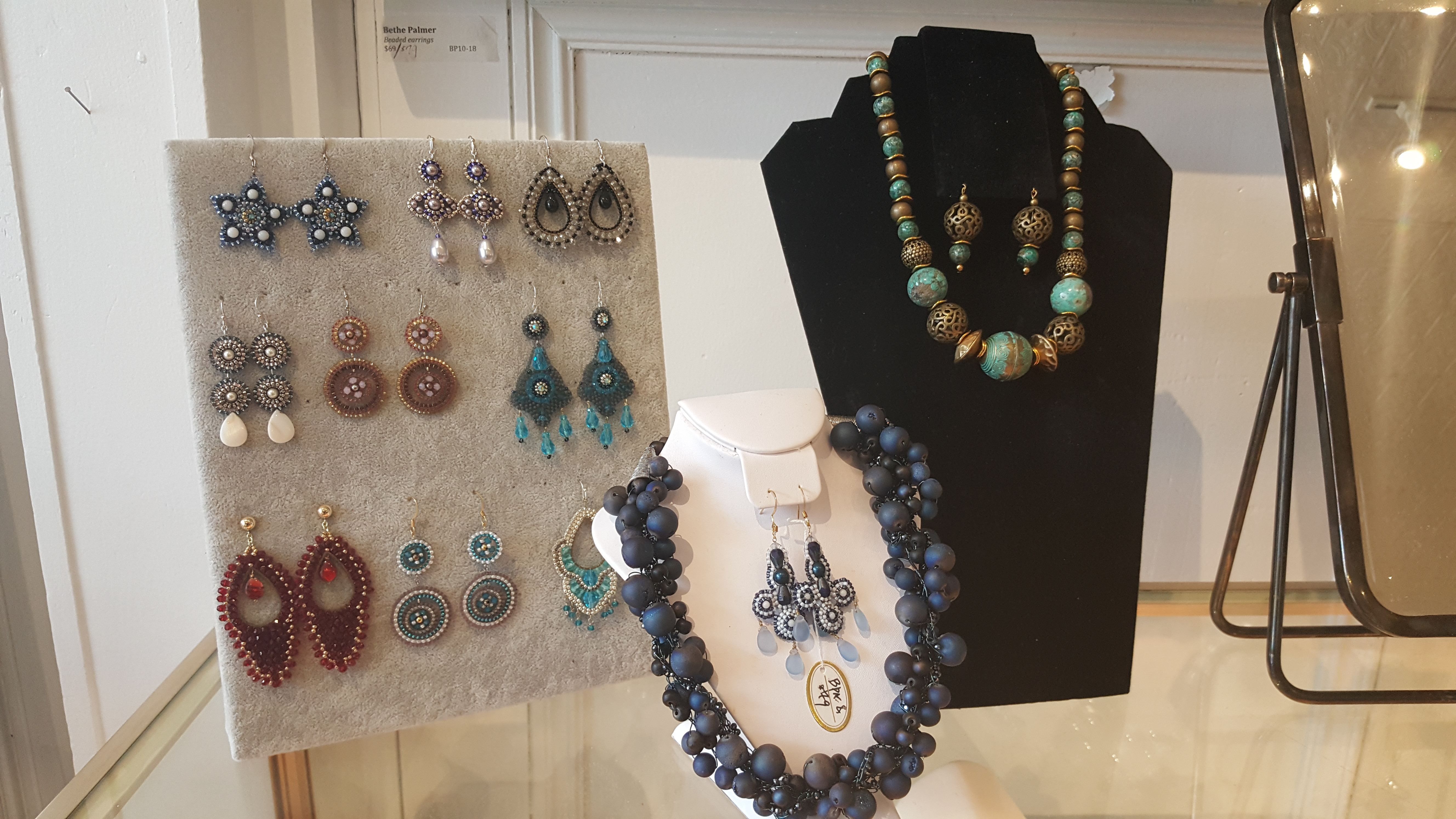 Various jewelry artisans are also on display permanently here at the gallery.
Not only does the gallery have a small studio in rear of building for Williams to use while working at the shop, but below all the shops, there is a large basement studio space spanning part of the block, with 6 kilns indoors as well as a massive outdoor kiln in the back. Williams is proud of the space. "Magic happens down here!"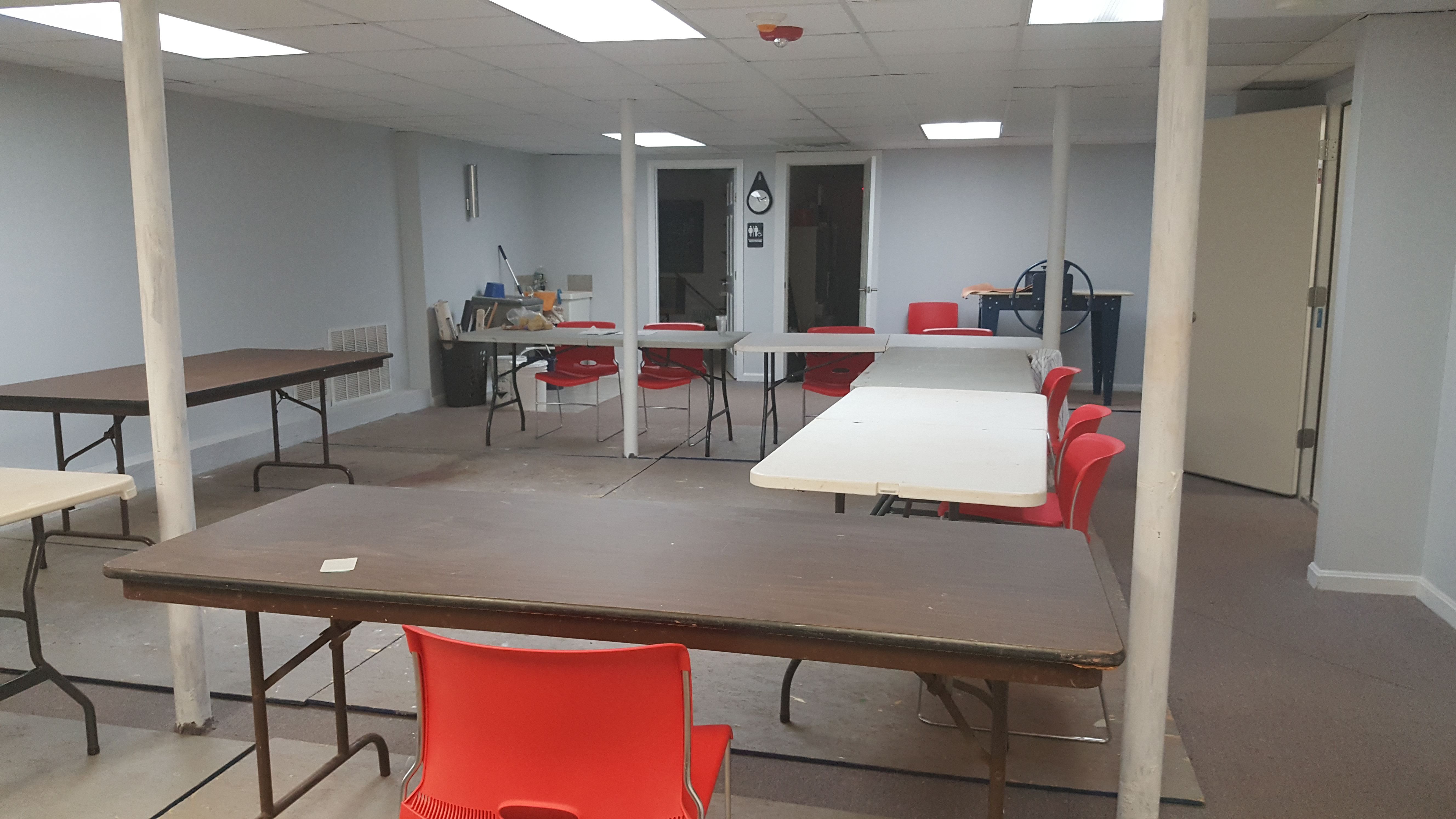 The workshop space has varied ceramics classes, that span different types of material, glazing methods, and level of familiarity with pottery. The gallery's current hours of operation are Friday and Saturday 10-5, and Sunday 12-5.
For more information on classes, as well as contact information and more about the artists, please visit the Lexicon Gallery website.