Gloucester's Goodlinens Brings Functional Design to Main Street!
For those lamenting the lack of a good kitchen and bath supply store on Cape Ann, now there's a great downtown location to find what you're looking for! Goodlinens, located at 130 Main Street in Gloucester, opened just this past August. Owner JoAnne Chirico decided to take her towel business, already sold through online and wholesale channels, to the next level - a bright, airy storefront.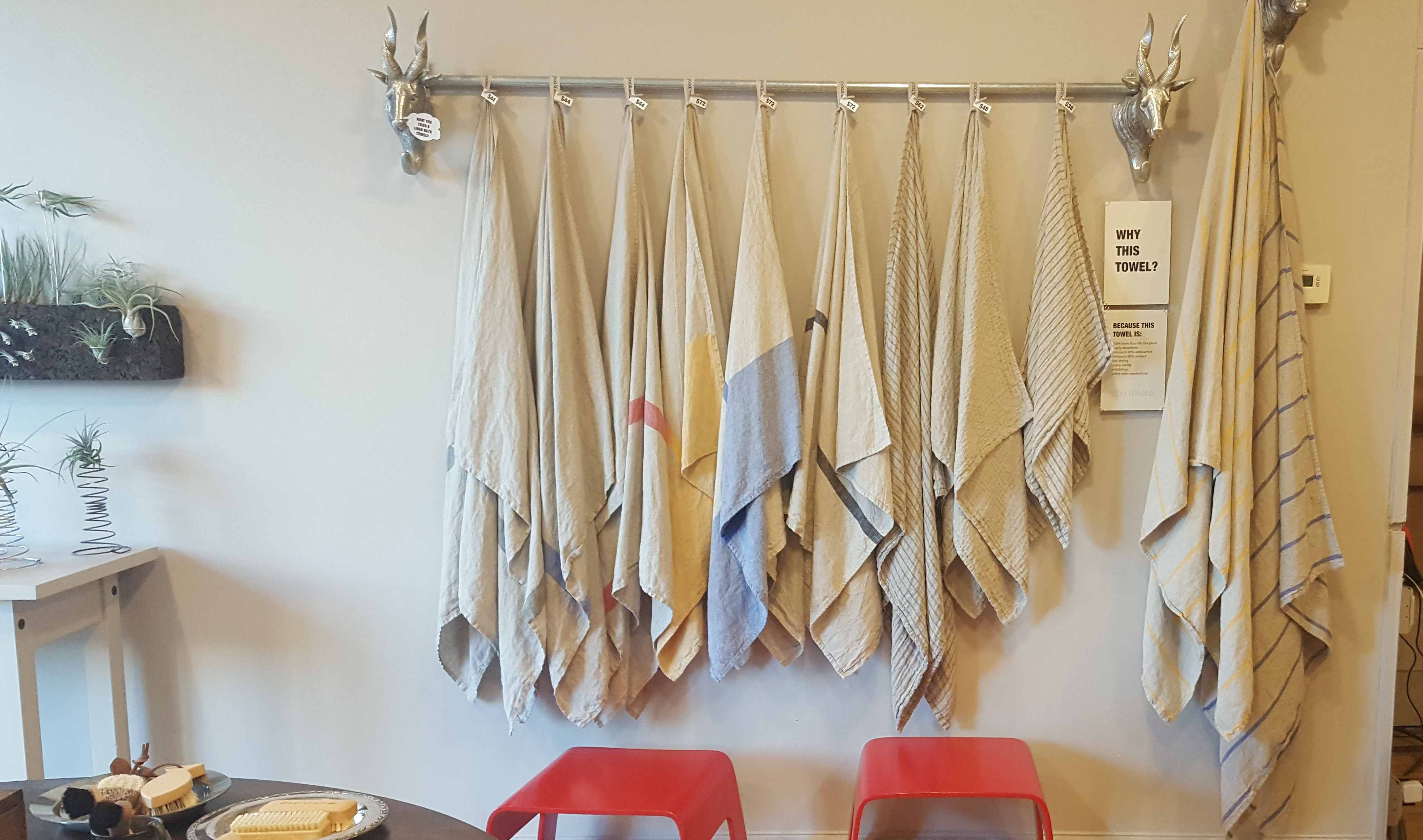 JoAnne's Goodlinens line started 4 years ago, and has been growing since. She designs the towels, which are 100% linen spun from flax seed. They are woven and hemmed in Lithuania, as there are no commercial linen producers here in the USA. She began selling them at local retailers like Greenlife, and at the Sidewalk Bazaar.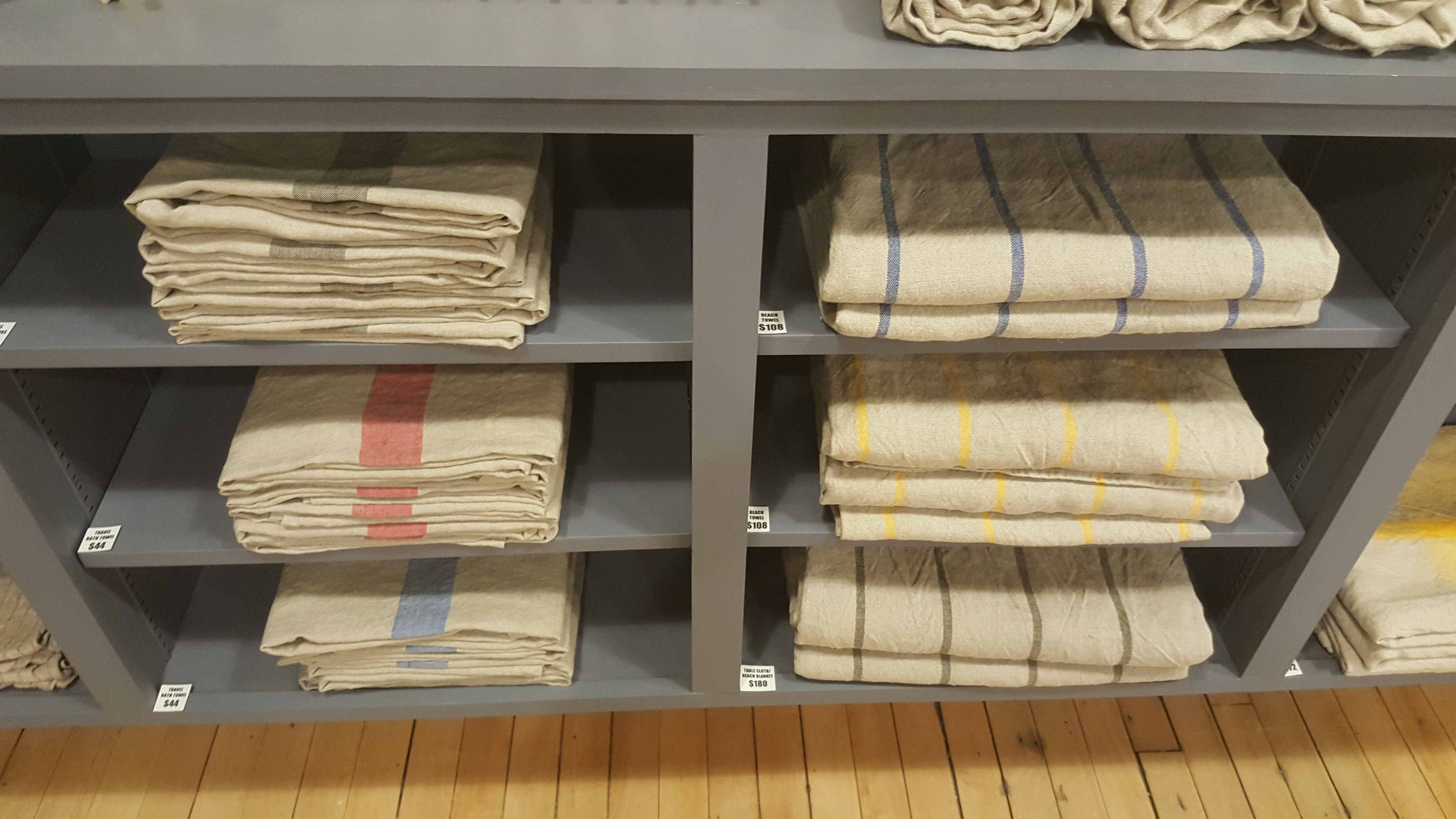 Goodlinens' towels aren't like regular cotton towels. Firstly, linen dries much more quickly than terrycloth. And since it dries faster, it's more bacteria resistant - and less smelly as a result. Linen is also highly absorbent and wicks moisture away from the body - the towels can hold twenty times their own weight in water! As the towels get worn with age, they become softer and more comfortable, and are longer-lasting. They're also much more compact than regular towels, and can fold down easily into a purse or beach bag to avoid bulk.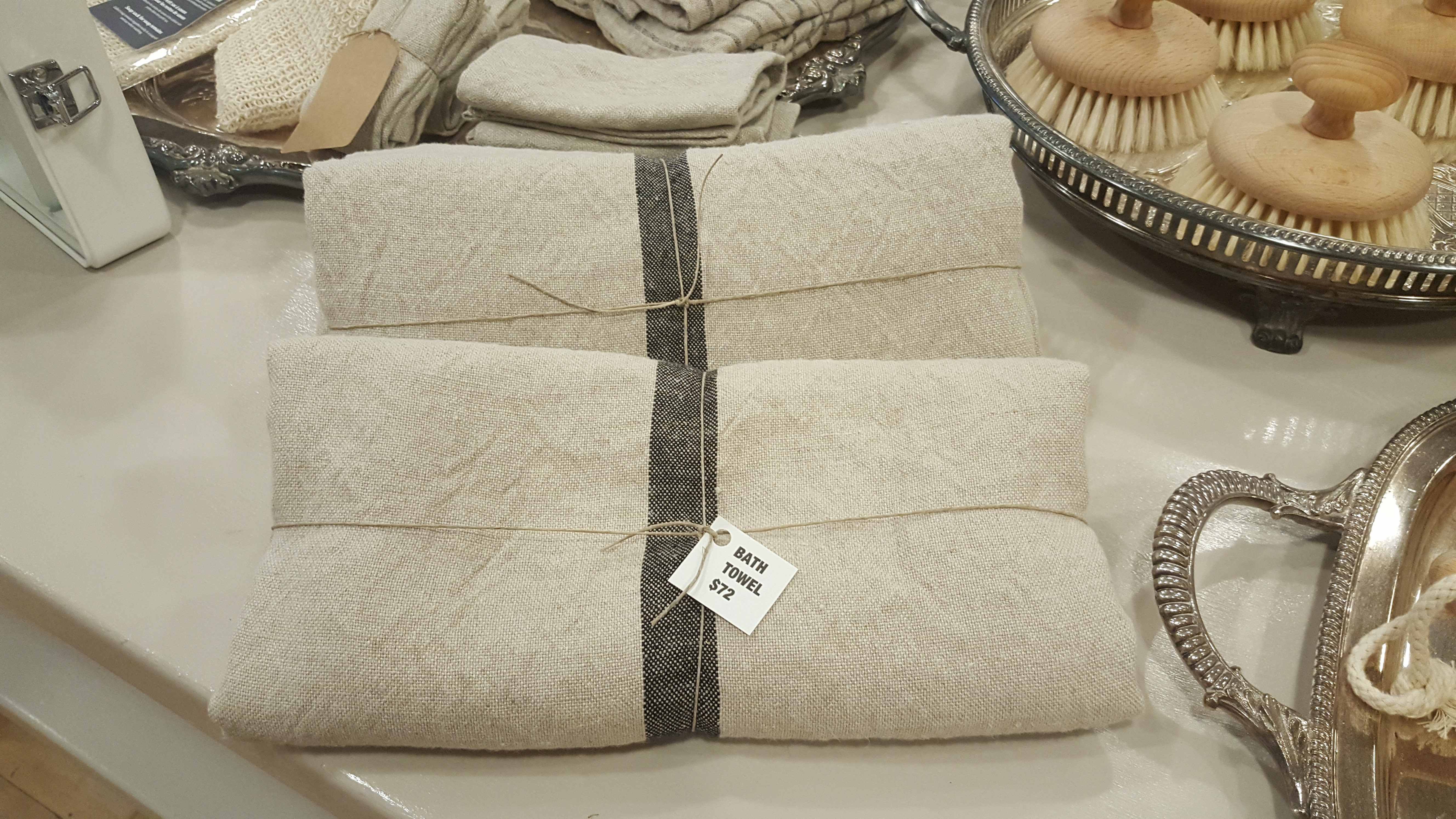 The linen towels are easy to handle when it comes to laundry time, as well. They can be washed warm or cold. Because the towels dry so quickly, and because they're 90% unbleached and undyed, they're also a more eco-friendly choice.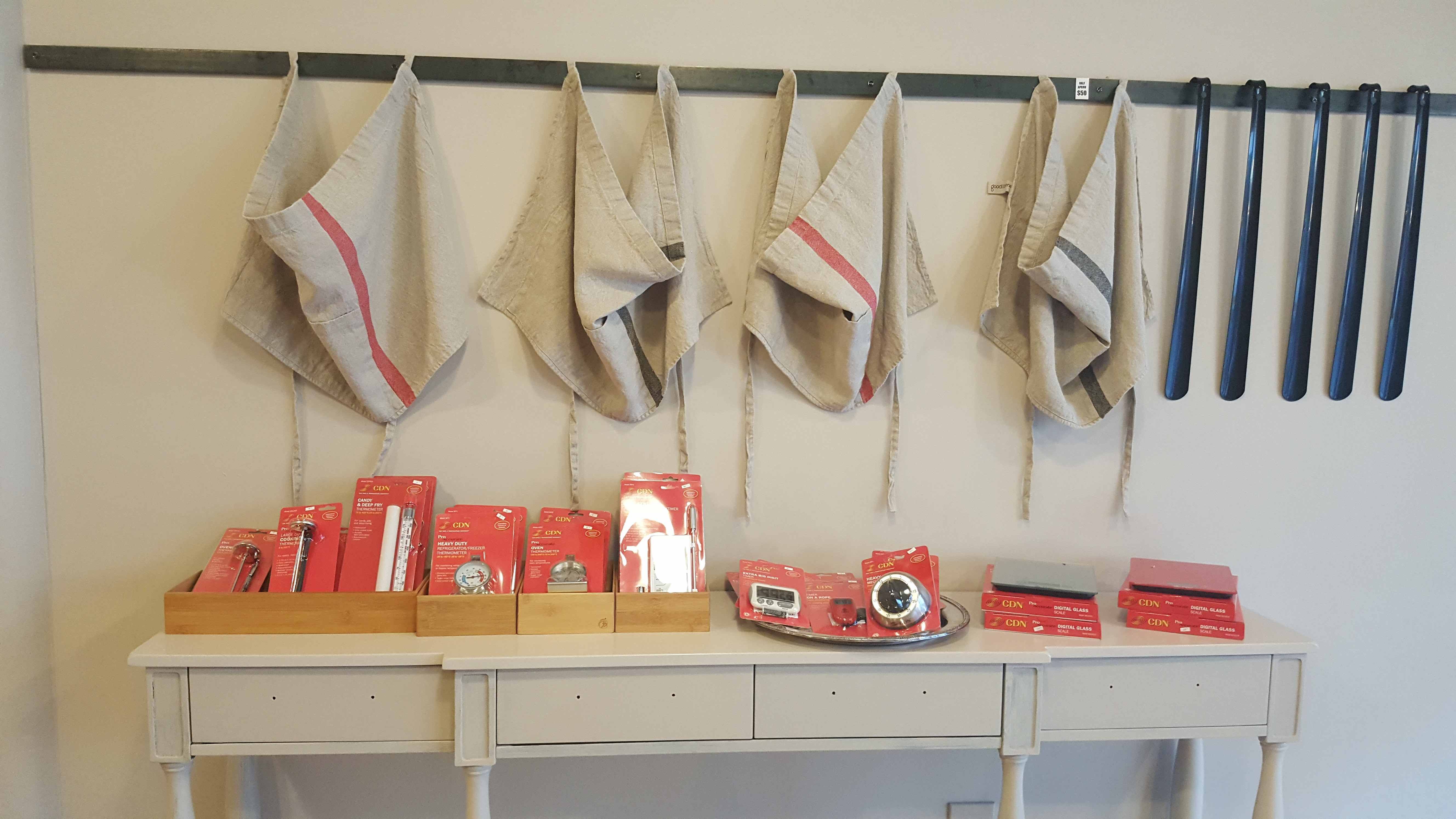 The store showcases the linens - sold in all sizes, from bath towel to hand towel, as well as aprons - and offers a lot of complementary kitchen and bath items.
"The general idea with the store was to try to fill it with items that are well-designed, durable, and useful. I chose items not necessarily purely decorative," says Joanne, "as well as things more meant for fun. I guess I'm just putting stuff in here I love!" Items are available at all price points - from under $10 to larger kitchen items in the $400 range.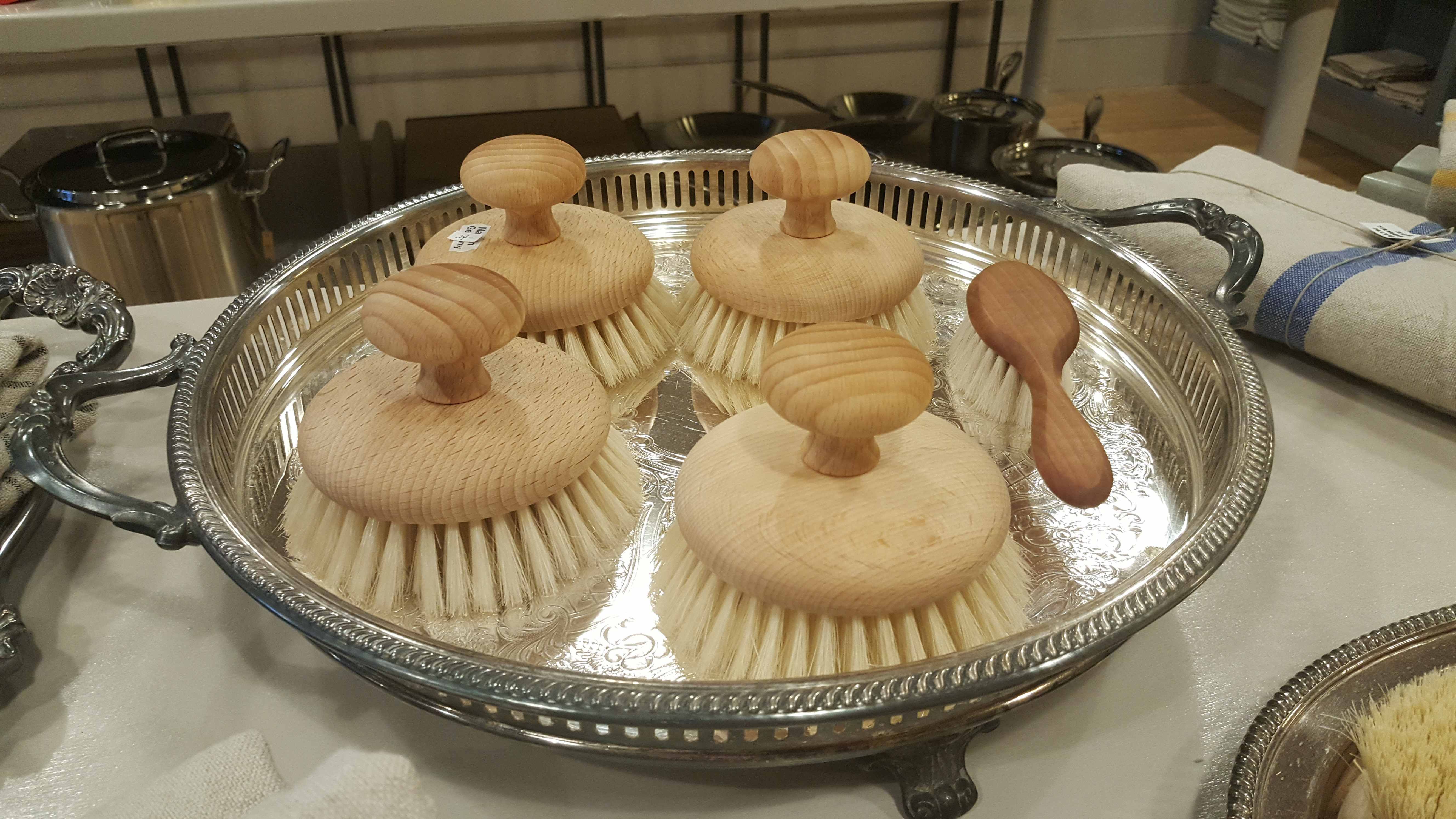 One of the better-selling lines in the store, outside of the linen towels, are from Redecker, a German company that manufactures wood and natural fiber brushes for specific cleaning applications - such as heavy duty brushes meant for cleaning terracotta plant pots at end of season, radiator brushes, and mini blind brushes. "They fly out of here!" Joanne says. She also keeps bath and body brushes in stock, including some quality men's shaving brushes and dry brushes used for Ayurvedic therapy.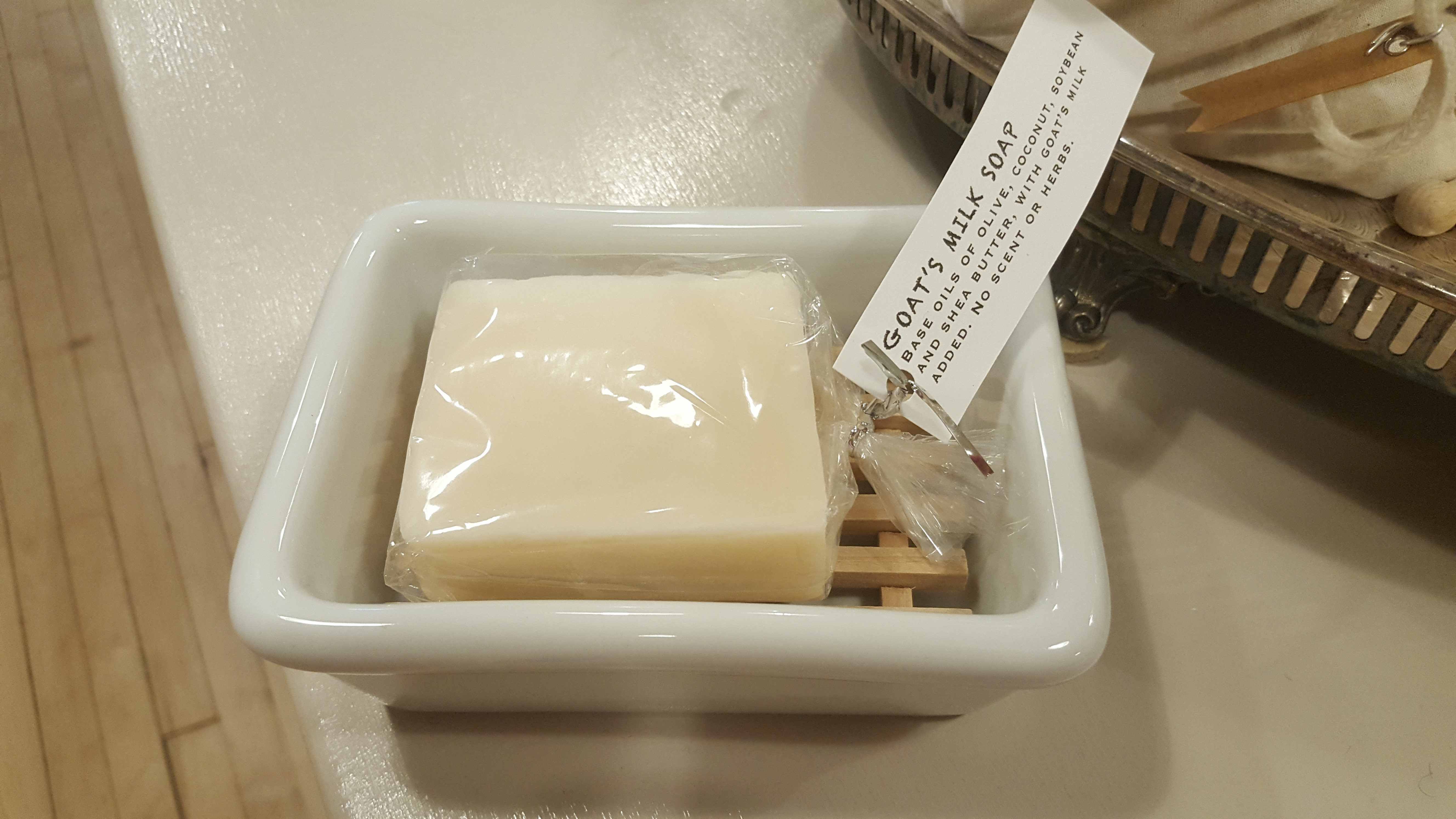 Other home and body items such as grooming scissors, glycerine soap made in Tennessee, and hand-poured soy candles, are in abundance at the shop.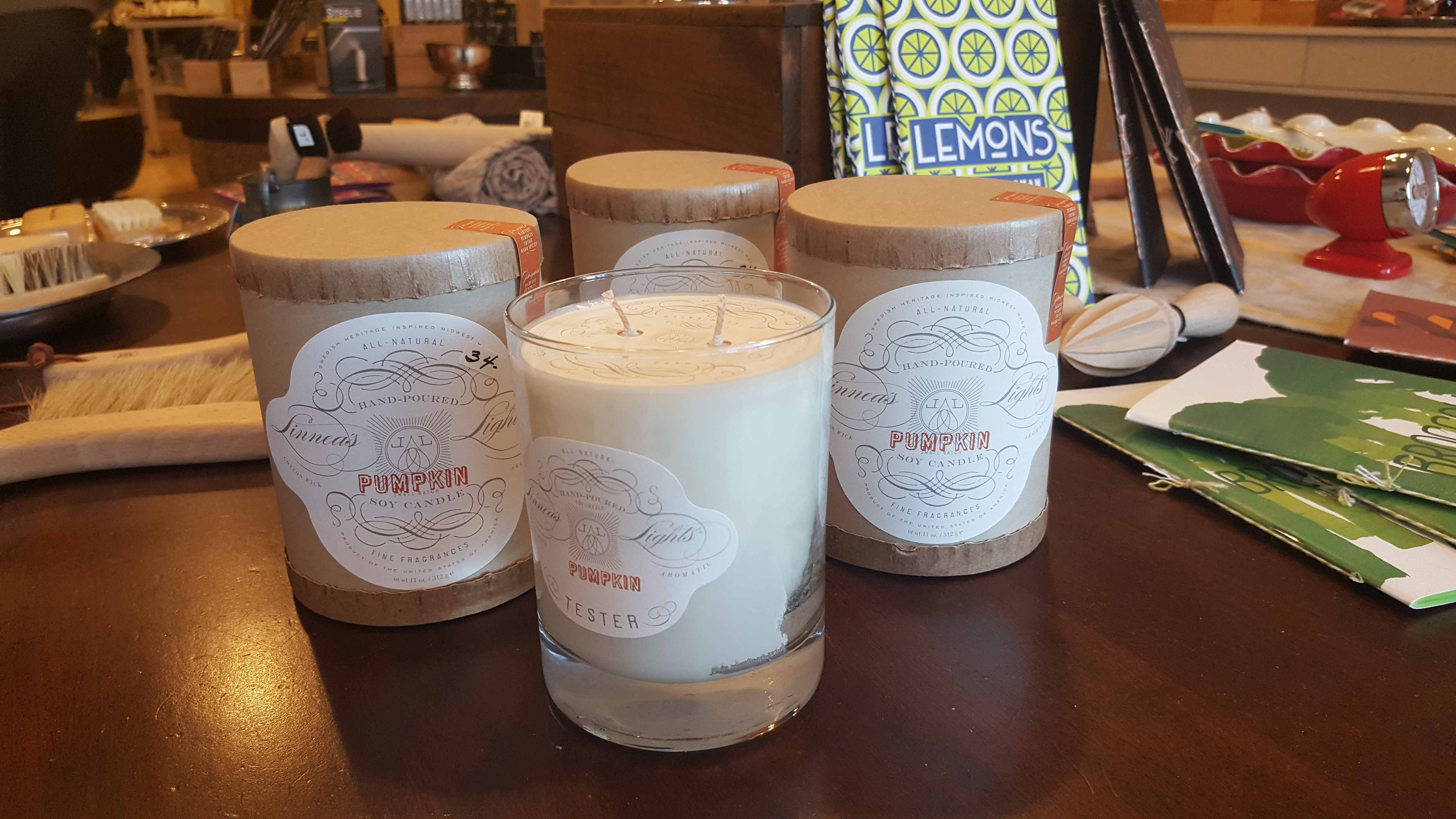 Goodlinens keeps a stock of handmade corn brooms and dustpans as well, all handmade by men in the Amish community in Lancaster, Pennsylvania. They're sold at a reasonable price, and are made to outlast factory-produced brooms.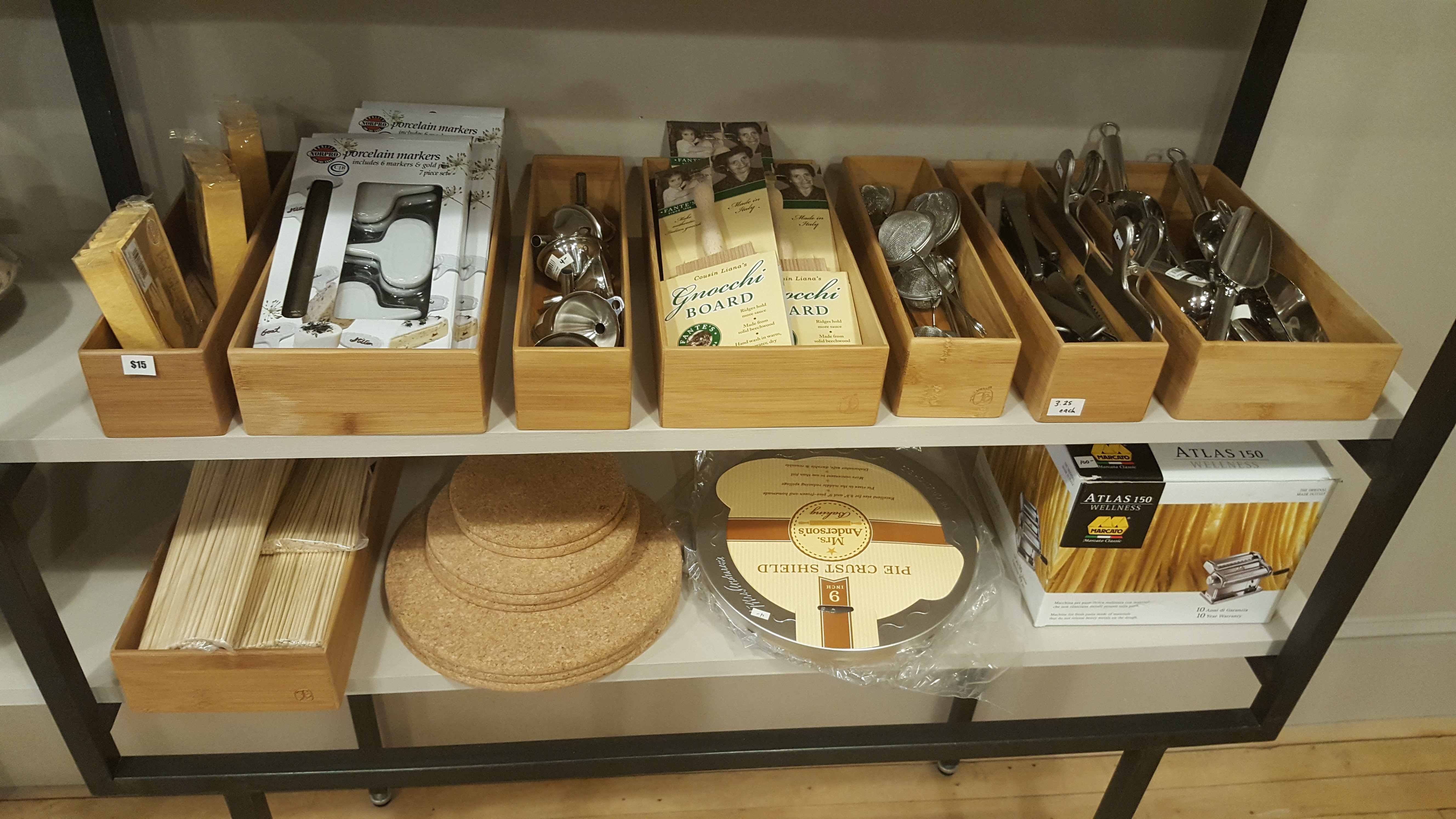 The store has a wealth of kitchen items that are hard to find anywhere else on Cape Ann. Kept in stock are cutting boards, spatulas, pot sets, espresso accessories like teacup sets, and many specialized kitchen supplies that serve a purpose from popular brands like Kikkerland. Gnocchi boards, metal pasta makers, egg timers, pie making accessories, well-crafted salt and pepper shakers, and all manner of graters and bottle openers are on display at the shop at reasonable prices. Soon, Joanne hopes to carry Vitamix blenders as well.
Goodlinens keeps functional utility items like carabiners, LED lights, and outdoor items in stock, as well as a variety of pocket and kitchen knives from retailer Opinel, based in France. You can find, paring, serrated, steak, carving, bread, oyster and chef's knives, as well as outdoor gardening, hunting and fishing knives, and sharpening stones and rods.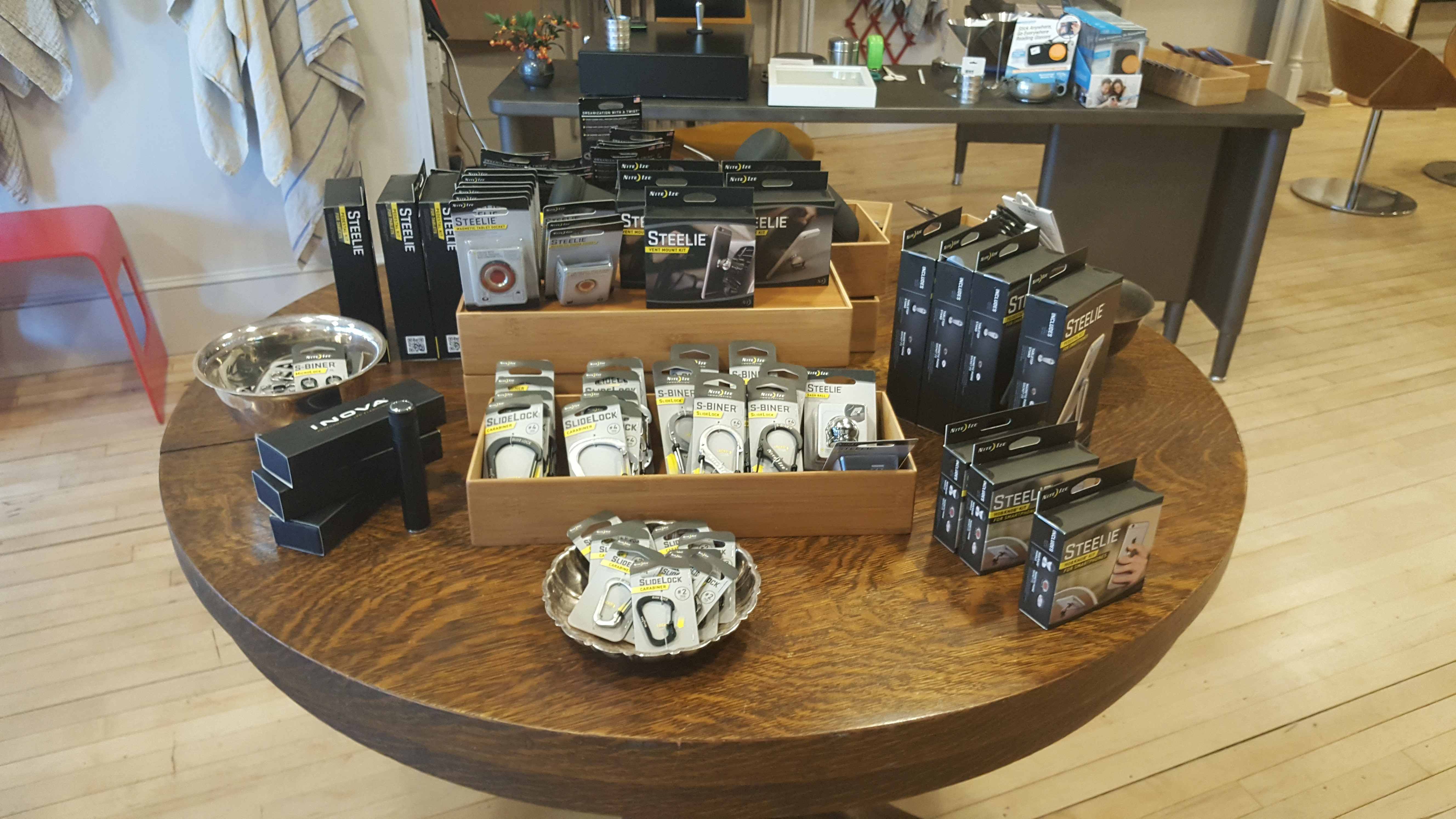 Some of the products in the store are quite whimsical - including metal fish flasks, tiny music boxes, wooden back scratchers, head massagers, egg-shaped sidewalk chalk and wind-up robotic toys.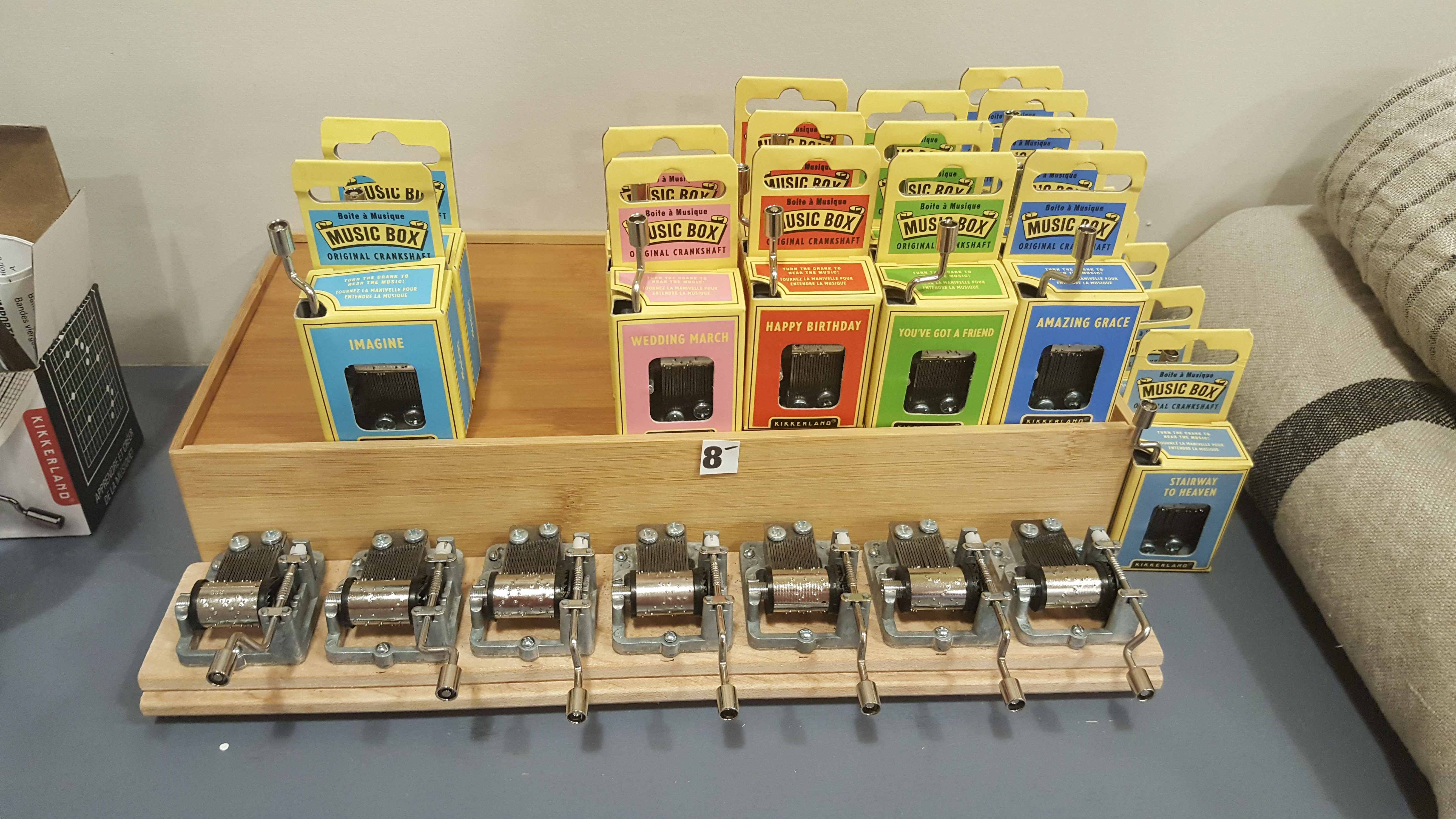 Another of Joanne's personal favorites are the air plants on display at the front of the store, which are shipped from California and arranged in the shop. Air plants, also known as Tillandsia, do not have roots and develop in arid, desert climates, and instead absorb moisture and nutrients through the air. They are easy to care for and great gifts, which has made them a top seller in the shop.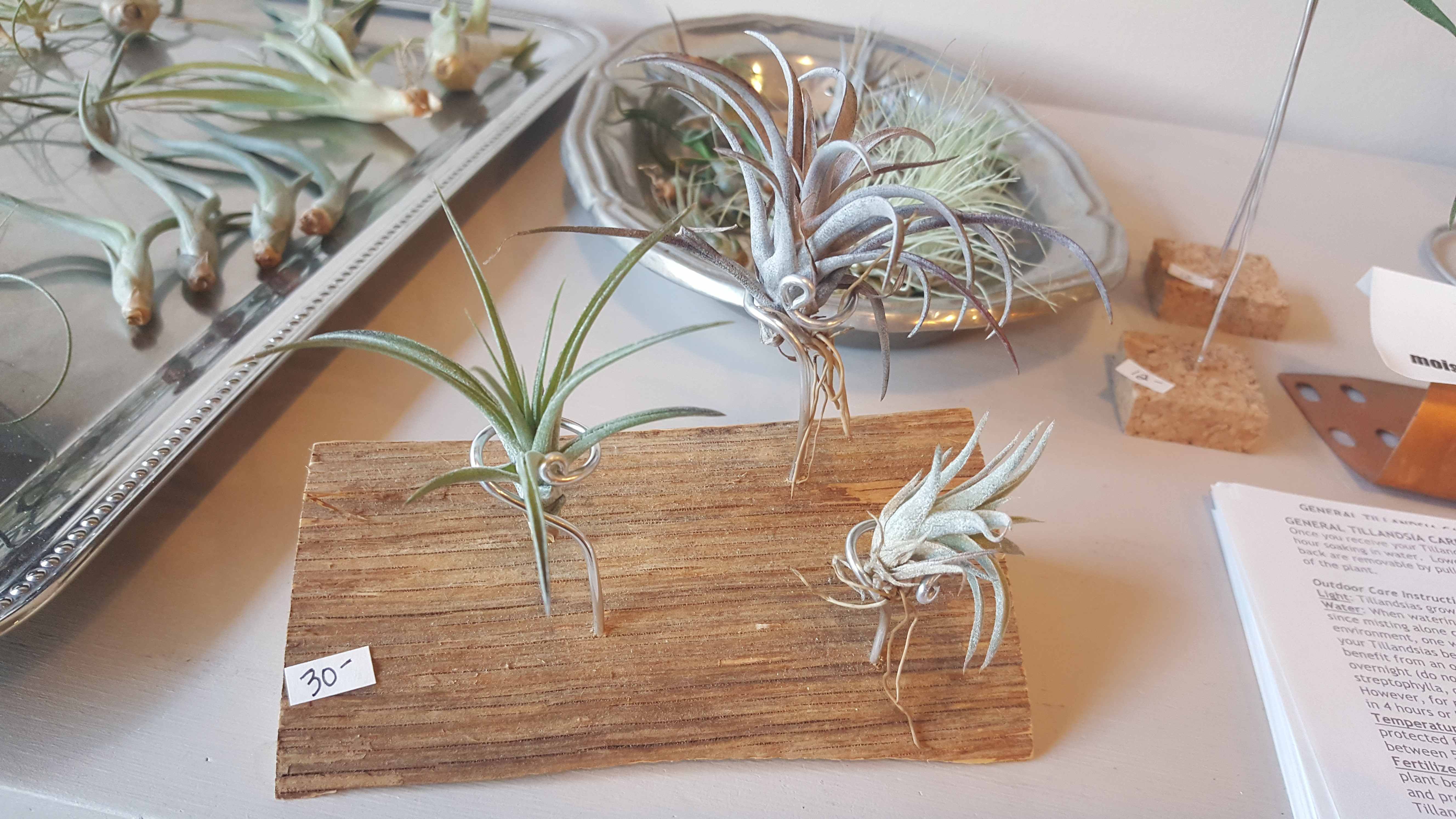 On one of the long walls of the store, Joanne has enlisted the help of Ben Sciucco to craft built-in artisan panels that are used to showcase work from artists and crafters based in Cape Ann and beyond. Artists can rent the panels monthly to gain exposure to a varied group of shoppers. Currently the panels include Ben's own line of high-quality handmade leather belts, as well as beautiful vases made by Ruth Worral, who we covered in our post about the Cape Ann Artisan Tour.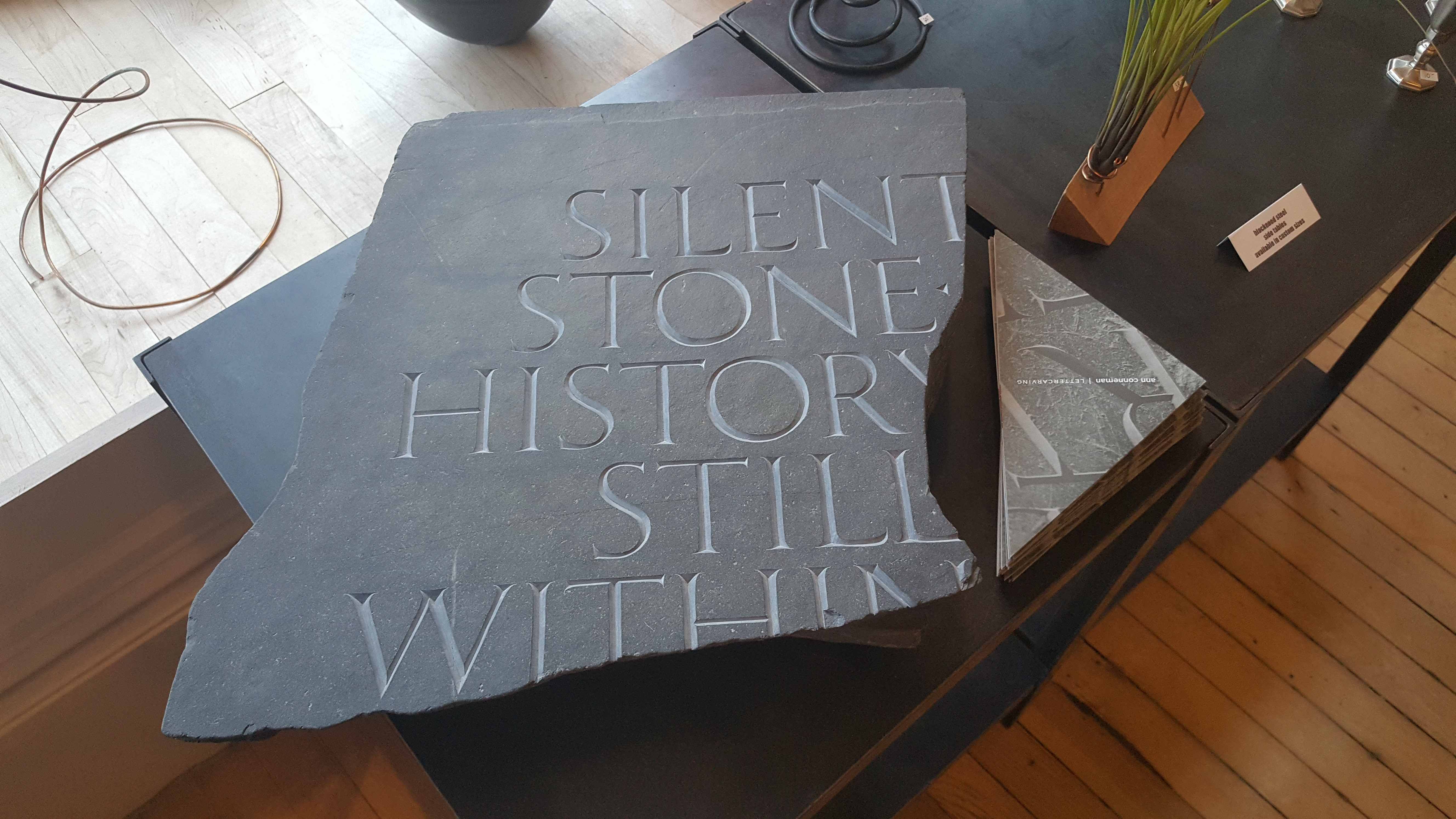 Another artisan in the shop, Ann Conneman, carves words into large blocks of stones by hand - with no motorized or power tools, just hammer and chisel. She also creates art based on her normal daily view, as well as books with cheerful illustrations.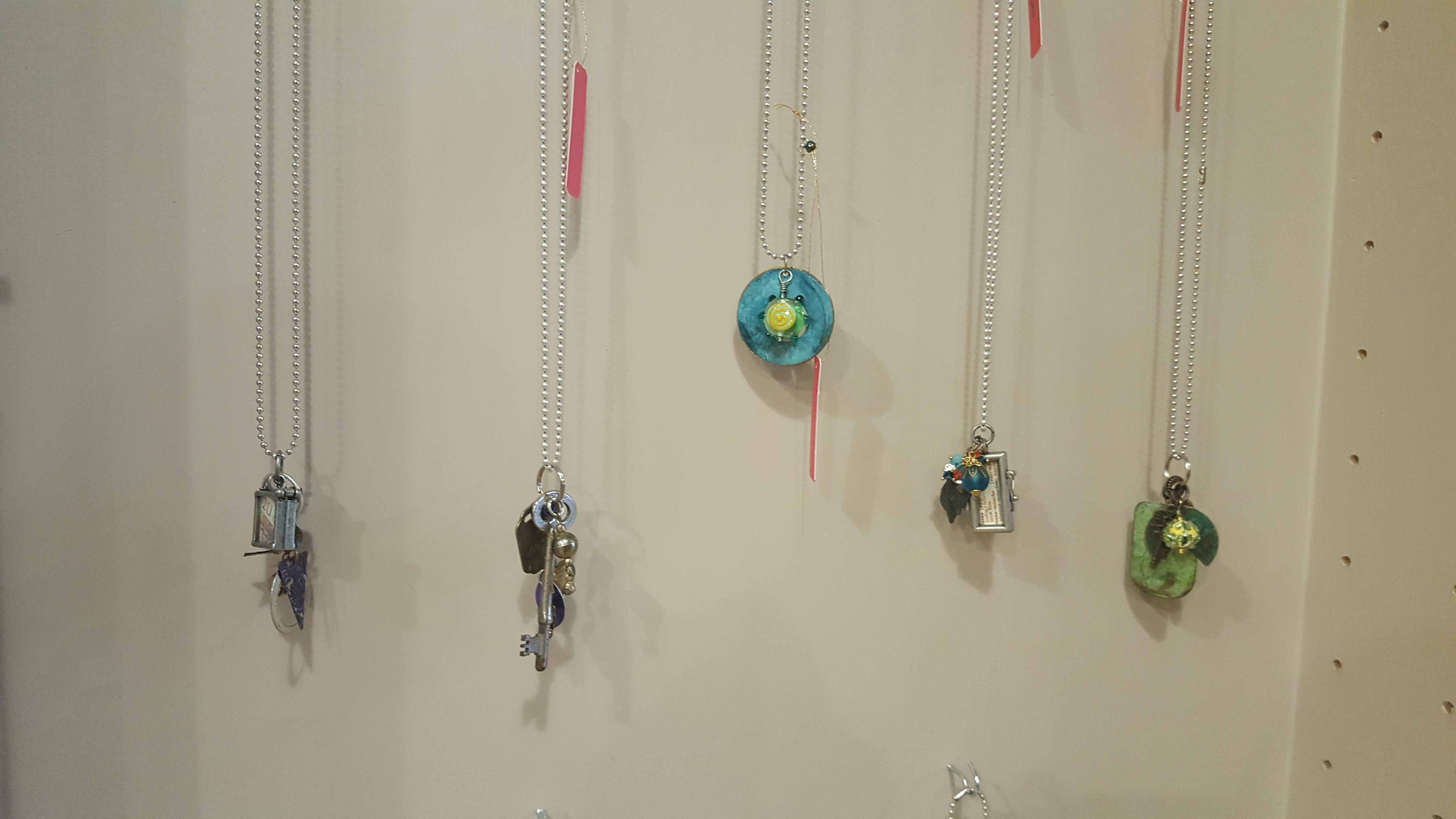 Ellen Szabo, a local writer and editor who makes intricate book-related necklaces, currently showcasing her work in one of the panels. Each necklace works to tell a story. She will be holding classes at the shop where participants can bring old, broken jewelry or other objects with meaning in and create a new piece from it. She will also be holding writing and editing classes at Goodlinens in the future. The back portion of the store will soon be used for classes of all kinds, including cooking that will tie in with some of the products sold at Goodlinens.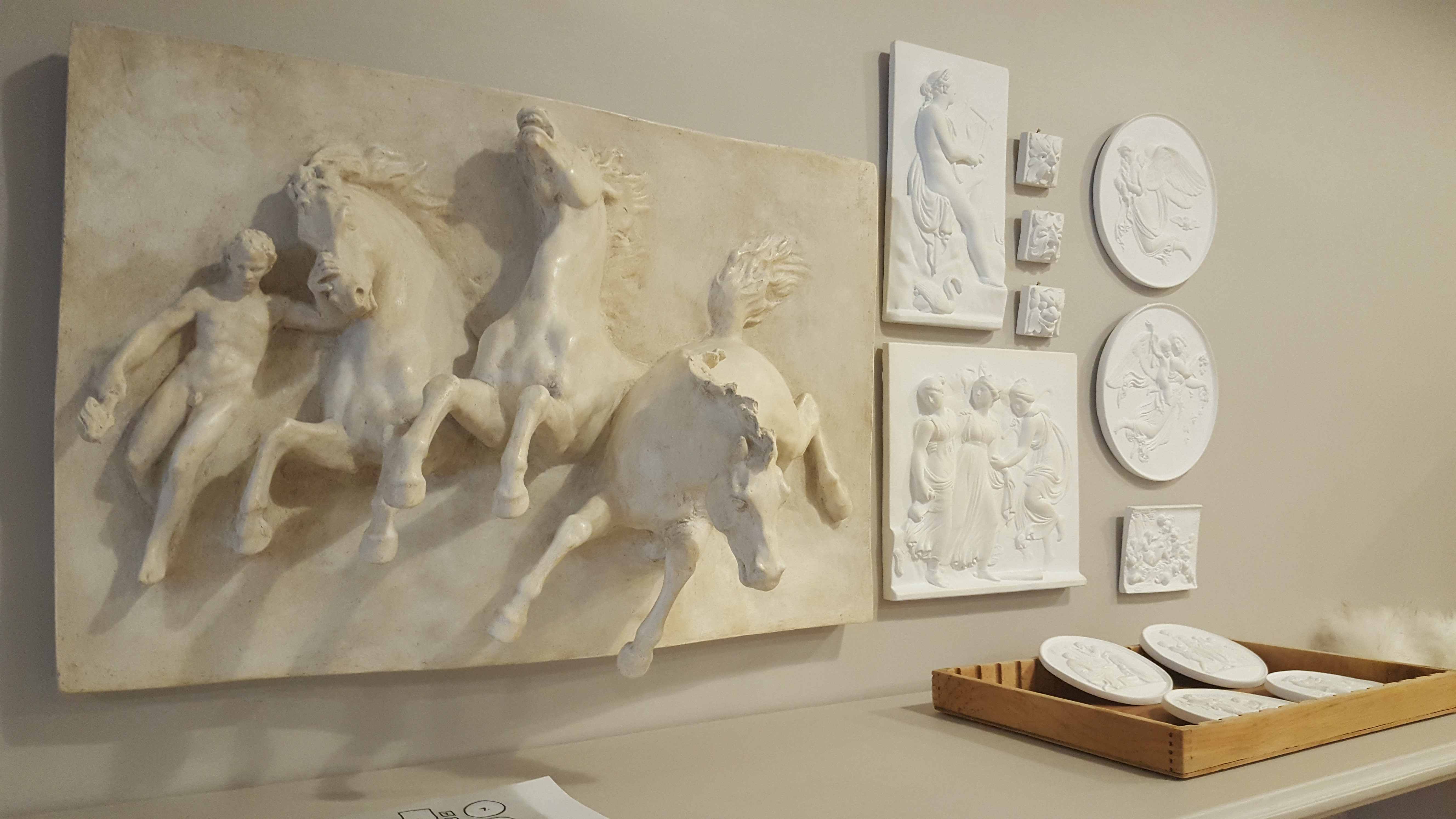 Mounted above a mantel along another long wall of the shop are plaster molds from Giust Gallery in Woburn, who reproduce and sells fine decorative sculpture reproductions. The molds were created by an Italian master mold maker who was able to craft the molds from Renaissance art pieces. Each piece that Giust Gallery makes is hand cast and finished and very fine quality.
Support Downtown This Season: Shop Local This Saturday, November 26.
Goodlinens' hours are currently:
Monday : 10am to 6pm
Tuesday : 10am to 6pm
Wednesday : 10am to 6pm
Thursday : 9am to 9pm (Holiday Seasonal Hours)
Friday : 10am to 6pm
Saturday : 10am to 6pm
Sunday : 12pm to 5pm