Gloucester Places: Stones Pub
Located in Gloucester's East End close to Gorton's headquarters, Stones Pub is a newer, but popular, mainstay in the bar and restaurant scene. Taking over the former Harborside Cycle storefront, the bar is bright and cheery, is made of beautiful wood, and has a semi-open kitchen. It is a constant personal recommendation of mine to visitors, and here are some reasons why.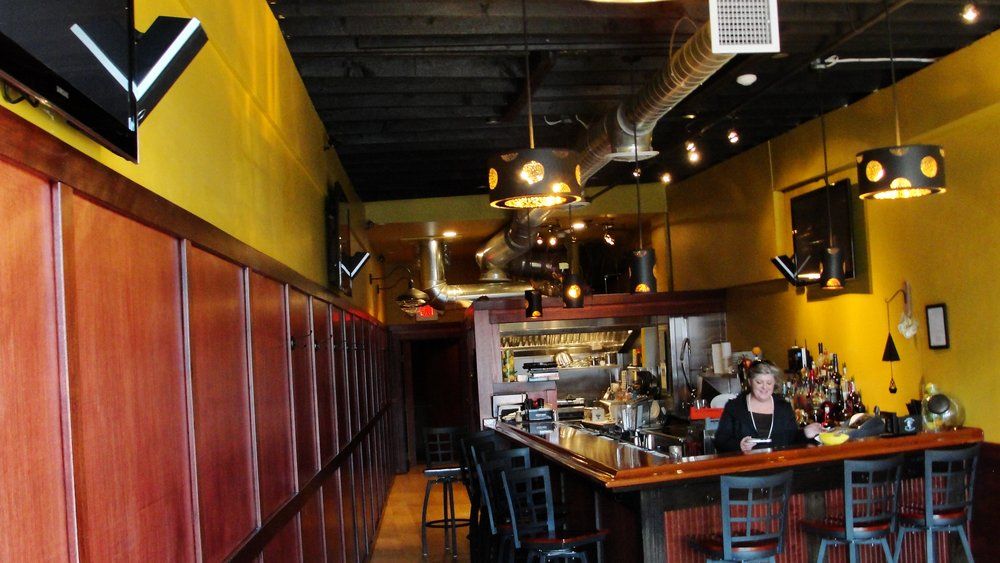 (Stones Pub, Photo Courtesy of Yelp!)
Stones has very friendly staff! The bar staff is exceedingly welcoming, helpful, and entertaining. Longtime barman Jamie is one of the rare bartenders who will still engage in a witty and humorous conversation at a moment's notice, and even if you are alone, you will have someone to talk to! Alyssa, a younger bartender, is also overly helpful, funny, and wonderfully attentive. The staff does not turn over very often, which is a testament to solid and positive ownership. Eric, who is one of the kitchen staff, is also a gem.
They have great food! An Irish style pub, Stones is a family-friendly lunch and dinner choice with quality menu options far exceeding the typical pub fare. Some of the best food choices are the spicy cheese dip with nachos (one of the absolute best dishes in town), the lobster roll, the mac and cheese (with bacon!), and the turkey club. On a rainy day, a grilled cheese and tomato soup are a solid choice. But don't get too full - the desserts at Stones are entirely homemade and entirely delicious. Peanut butter pie, lemon pie, chocolate cake - they are all decadent, affordable, and way out of the league of a normal Irish pub. And even if you aren't there to eat, a popcorn machine dishes out a free snack. How can you go wrong with free popcorn? Stones knows how to treat their customers to keep them coming back for more.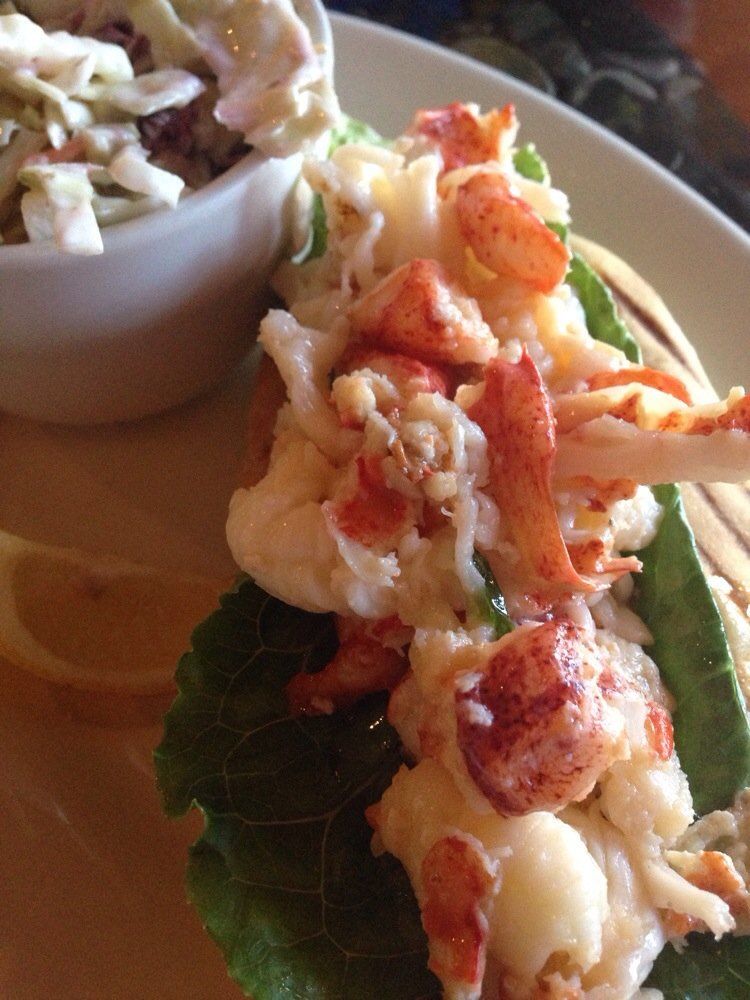 (Lobster Roll w/ Coleslaw, Photo Courtesy of Yelp!)
Sports! Stones has several large TVs, as well as a smaller TV in a back alcove, where sports fans can watch nearly any game they choose. During playoffs, you will want to get in early to get a good seat at the bar, as it fills up quite quickly. Not all the TVs play sports - for instance, bartender Jamie played the last episode of the Daily Show, and sometimes TV movies will catch the eye of some of the patrons. (An entire episode of Dr. Quinn, Medicine Woman was being commented on by half of the bar the first time I set foot in Stones - and I loved it!)
Another positive for many people is that Stones does not do live musical entertainment. This means that no matter what time or day, you will be able to hear the rest of your party! While during many sports games, the volume will be turned on - it's not ear-splitting like many sports bars.
Stones is a wonderful choice for everything from a family dinner to a night out on the town with friends. It's inexpensive, fun, and memorable. Plus, that cheese dip can't be missed!