Gloucester Neighborhoods: East Gloucester
One of Gloucester's closer-knit, yet largest, neighborhoods (geographically) is East Gloucester, which encompasses sub-neighborhoods such as Rocky Neck, Eastern Point, and the Back Shore. Offering beautiful oceanfront scenery, as well as small neighborhood businesses, a favorited Elementary school, and plenty of outdoor activities for families and professionals make this one of Gloucesters' most coveted neighborhoods. East Gloucester's mix of blue collar families, stunning waterfront mansions and everything in between is a fantastic melting pot of many ages and backgrounds. Check out the video we've made about one of our favorite neighborhoods!

East Gloucester's crunchy, easygoing vibe is apparent with stores like Again and Again, which creates reusable bags out of recycled sailcloth material. One of East Gloucester's gems is the legendary Duckworth's Bistrot, a five-star french cafe-style restaurant with big windows overlooking East Gloucester Square. Head chef Ken Duckworth creates unbelievably delicious entrees at this small restaurant, and his wife Nicole makes stunning desserts.
Also, the Last Stop, at the foot of Rocky Neck Ave and East Main Street, offers beach food, homemade sandwiches, coffee, and other sundries. It's a stop-in for locals, where you can hear the latest from your neighbors about goings-on in town as you eat yummy food.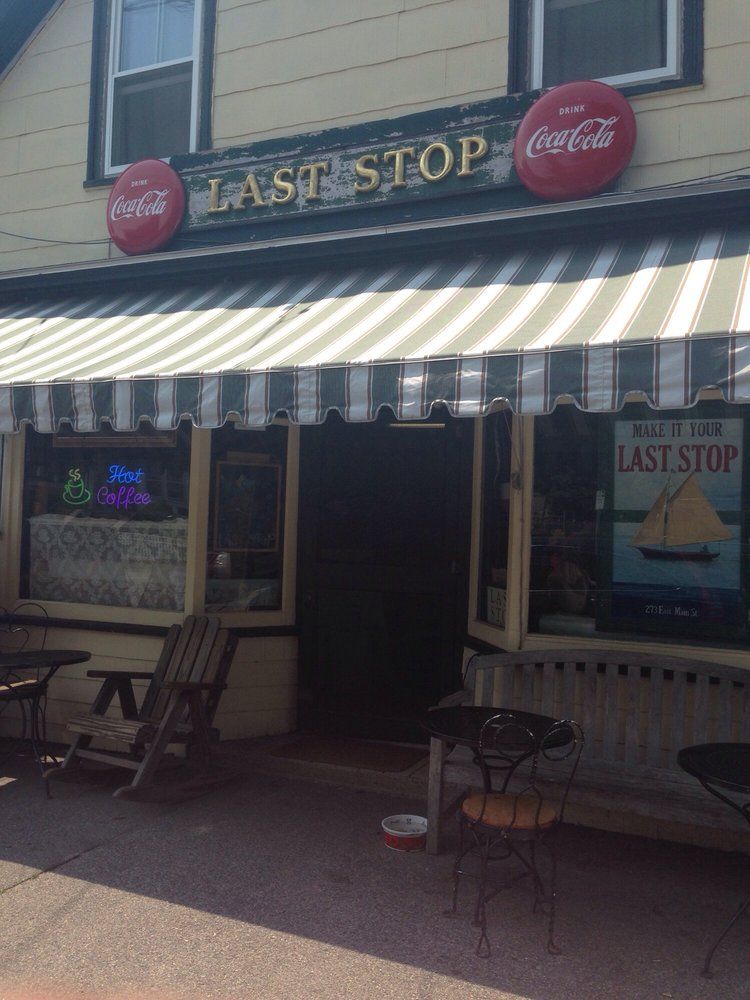 Zeke's, a breakfast restaurant across from Cripple Cove Landing, is another favorite local spot. Surfside pizza, a bit further out near Long Beach, serves up some of the best thin crust pizza and subs in town, has gluten-free options, and delivers. And while East Gloucester is mostly residential, there are two grocery stores - Eastern Avenue Shaws and Stop and Shop on Bass Ave, that are close. Convenience stores like Richdale and 7/11 offer quick replacements for forgotten items, snacks, gas, and beer.
East Gloucester is chock full of local activities! The Ben Smith Playground at Cripple Cove Landing is convenient and fun for smaller children. As we've previously featured on this blog, Colleen Apostolos-Marsh's Arts and Crafts for Little Ones is based in East Gloucester, as is the Gloucester Writer's Center. The Gloucester Stage Company, at 267 East Main Street, offers plays, and is currently performing Gloucester Blue, written by founding Artistic Director, playwrite and screenwriter Israel Horovitz (author of "Author! Author!").

Also a can't-miss is the North Shore Arts Association, (interior pictured above) around the corner from Duckworth's Bistrot on Pirate's Lane. Art is a large part of East Gloucester's history and still woven into its community fabric - it's not out of place at all to see artists working on sidewalks or anywhere there's a beautiful seascape or landscape to paint. In our previous post about Rocky Neck, we delved into the artist community, so be sure to check that out.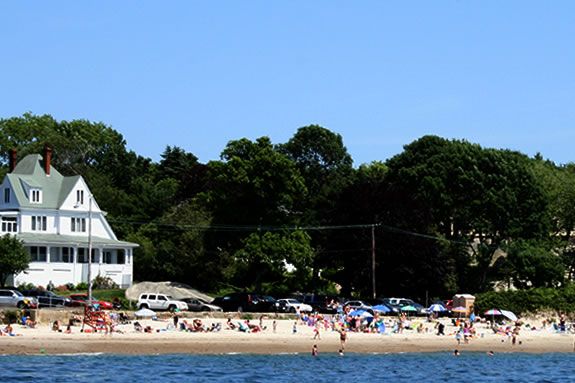 Many East Gloucester locals are raving fans of Niles Beach, which is residents-only parking and usually not overcrowded. It is calmer than Good Harbor beach and a fraction of the size - and perfect for a picnic dinner. The Marble Road Conservation Area is great for dog walking, as is Seine Field, a 16 acre grassland area owned by the Essex County Greenbelt Association.
East Gloucester is beautiful, close knit, varied, and is never lacking in activities - the kind of neighborhood where everyone knows your name and will always offer help. It's this kind of community that makes East Gloucester a great place for growing families, retirees, and professionals and summer transplants of all kinds.