Get Your Holiday Desserts HERE!
If you're on the hook for bringing dessert to your Christmas, New Years, or holiday party, but baking isn't your forte, don't panic - there's a veritable baker's dozen of locations across Cape Ann where you can order a delicious holiday pie, cake, tart, or other confection to wow your family, friends, or coworkers.


Cove Cafe, Lanesville
We've previously covered Alisha Claytons' delicious Cove Cafe with its own blog post - and for the season, she's brought more to the table, literally and figuratively. This holiday season, you can pick up one of her pies - they were a huge hit at Thanksgiving with three sizes - 5", 8", and 10", with prices ranging from $5.99 for individual to $28.99 for the larger, more involved pies. Alisha has a great selection of flavors as well - you can choose apple, pecan, pumpkin, squash, cherry, apple crisp, pear crumble, chocolate cream, cranberry/cherry cobbler, and banana chocolate cream.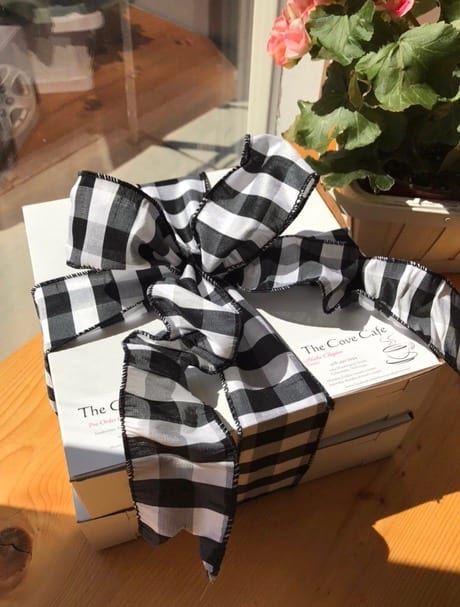 "Our menu for the holidays is actually a bit different," Alisha explained, "We are offering more pastry trays and cookies, and breads." She's also focusing heavily on cookies - great for family get togethers, or gifts! The last day for orders at Cove Cafe is Thursday, 12/21 at 3 pm - and buyers can pick up their orders until 2 pm on Christmas Eve.
Cove Cafe is located at 1064 Washington Street in Lanesville, and orders can be placed by calling the bakery at 978-491-5094.
Cake Ann, Gloucester
One of Cape Ann's newcomers to the baking scene is Cake Ann, which was started by Inga McCarthy in her Rockport kitchen and after setting up at the Rockport Farmer's Market, grew into a storefront on Eastern Avenue in Gloucester.
For 8" cakes, you can choose coconut or chocolate peppermint for $30 each, or carrot for $37. You can get a mincemeat mini pie for $4, or a regular size for $22. Cake Ann's "Not So Mini" Individual pomegranate panna cotta confections are $3.50 each. Much of her regular menu, including scones, are available for the holiday as well.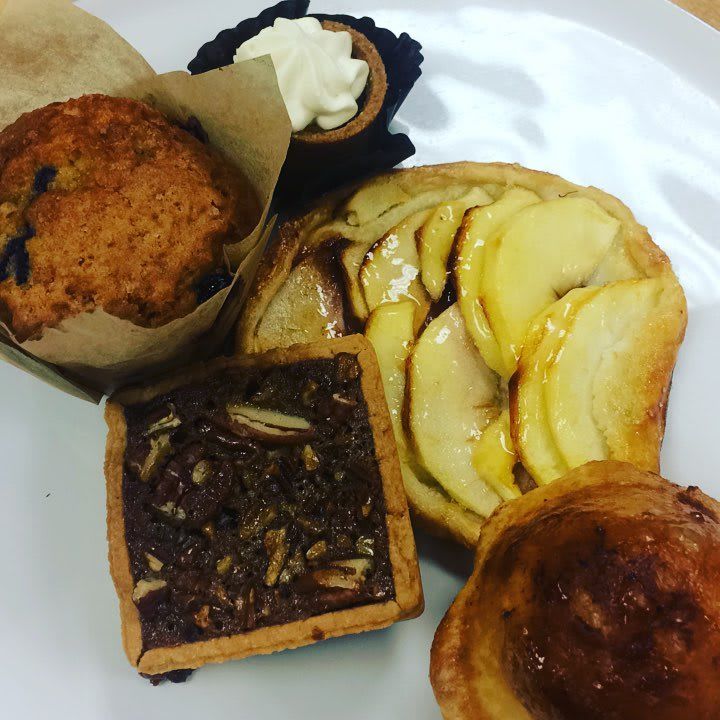 For cheesecakes, there's an option for both Lingonberry or Pear Ginger, each are $37. The cheesecakes were great sellers for her this time last year, and she expects to sell as many, if not more. "I imagine people are going to have a lot more company this year, just because it's going to be an extra long weekend." The cheesecakes, she explains, don't take up a lot of space, and will last through a few meals.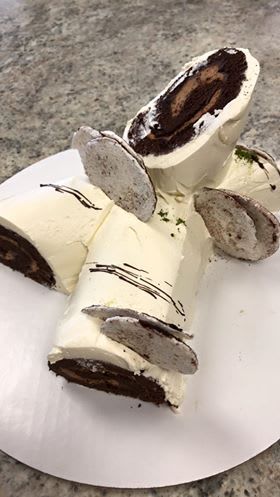 Inga also sells a Buche de Noel - a delicious yule log, made of rolled chocolate cake, chocolate ganache, and chocolate mousse, decorated to look like a birch tree, with incredibly delicious chocolate and meringue wood mushrooms! "They've been very popular, a lot of people have been ordering them!" she explained.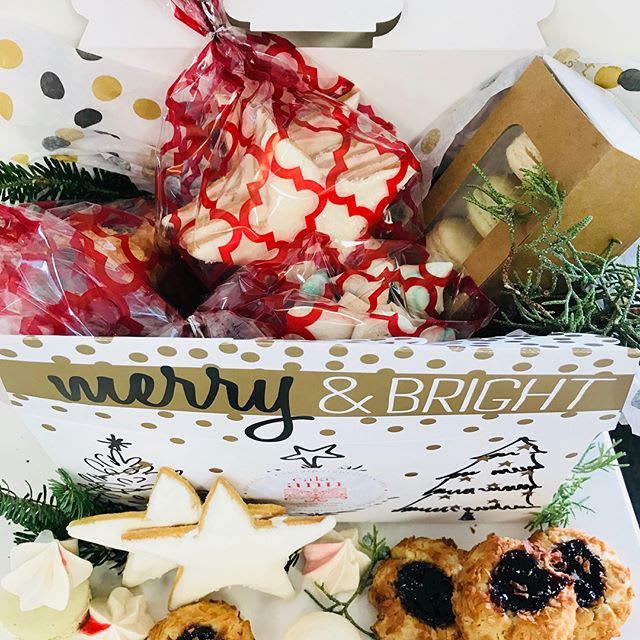 From now through the New Year, Cake Ann is also selling Merry and Bright boxes. These pre-filled, decorative boxes come with an assortment of their sugar cookies, coconut jam thumbprints, meringues and macaron, and are perfect for teacher or professional gifts. Each box is $30.
But Cake Ann doesn't just have sweets - they also sell savory hot meat pies throughout the year, and will be selling dinner rolls for $10 per dozen. You can also pick up a 9" veggie or bacon quiche for $25.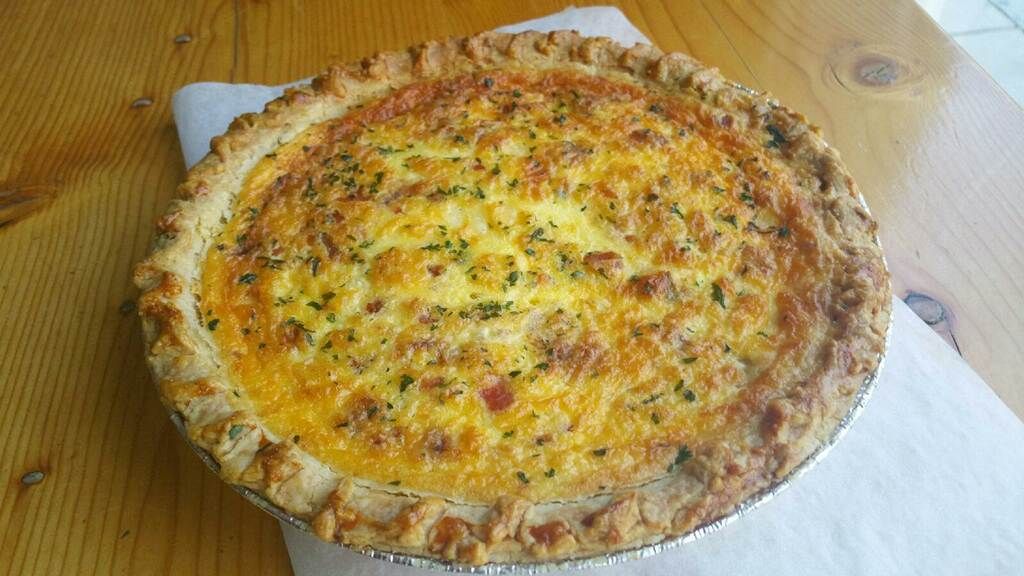 Cake Ann is located at The Commons,214 Eastern Ave, Unit 2 in Gloucester. Orders can be placed by calling 978-865-4100.
Cape Ann Coffees
If you're closer to Good Harbor Beach, Gloucester's longtime staple, Cape Ann Coffees, is also baking custom cakes and pies for holiday parties and get-togethers. According to their website, they have a wide selection of pies, each for $20. The choices include pumpkin, bourbon pecan, blueberry, apple, mixed berry, chocolate cream, key lime, banana, and mincemeat. They also have lemon blueberry bread for $12, savory quiches - vegetarian, ham, or sausage, for $20, or Rick's crab dip for $25, which serves 10-12 people.
If cake is more your style, Cape Ann Coffees has that, too! You can order a Danish Birthday Cake, which is made up of w layer cake, fresh fruit and Danish cream filling, and iced with their homemade icing and whipped cream - or a moist, decadent chocolate cake. They also have carrot cakes with cream cheese frosting, which is also available with nuts and raisins.
Cape Ann Coffees is located at 86 Bass Ave in East Gloucester. Orders can be placed by calling 978-282-1717.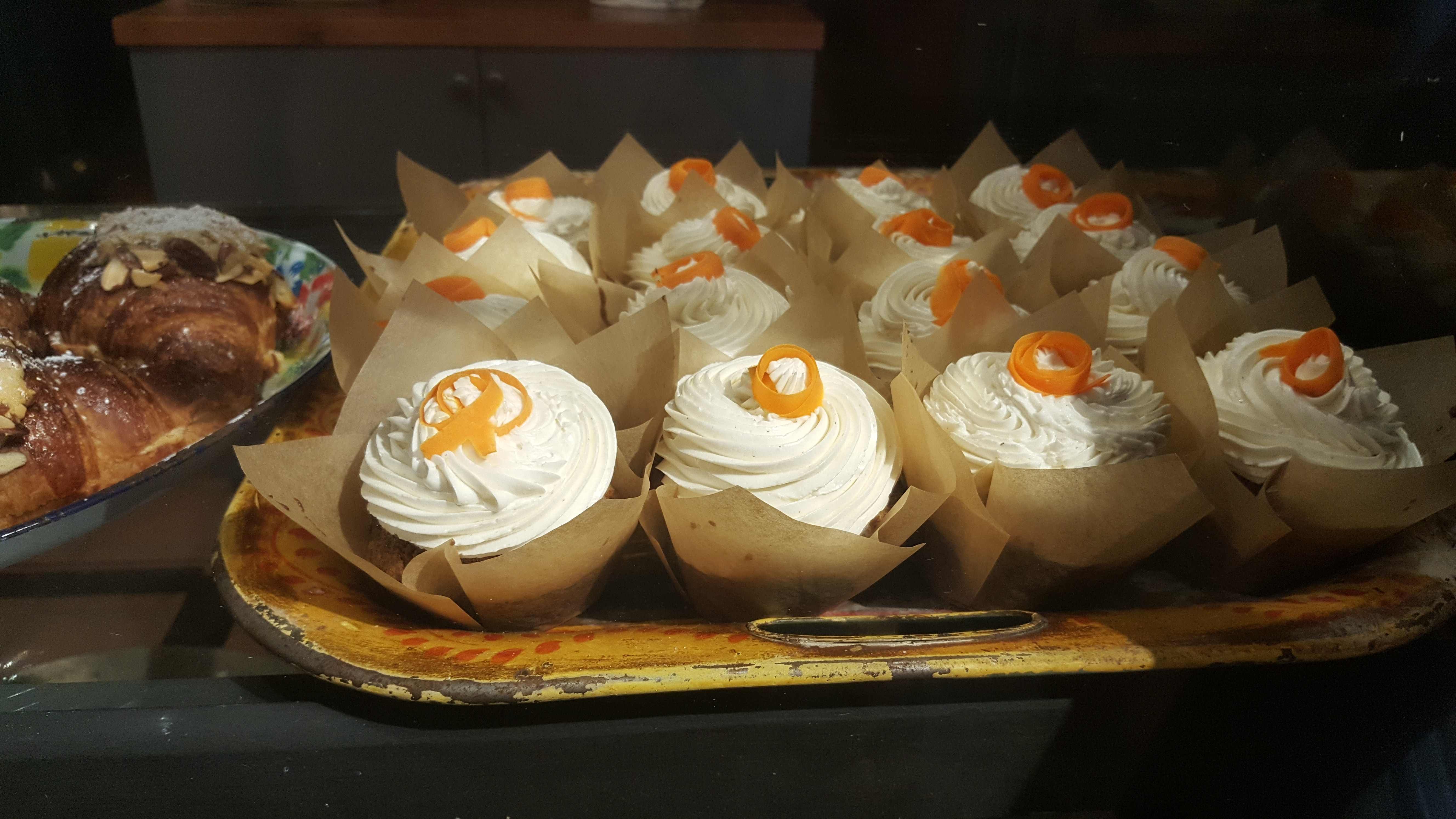 Aside from these shops, here are several other locations to get holiday desserts as well.
Over in Rockport, Brother's Brew, located at has some great breads and pies available for the holiday season. According to their Facebook page, they have apple crumb, pecan, cherry, and pumpkin pies, as well as anadama, nisu, Stollen, english muffin, and coffee bread - as well as their delicious pasties and donuts.
Happy Belly, which we previously wrote about on our blog, will have a great selection of take-out desserts - like these delicious holiday rice krispie treats, and holiday homemade ho-ho chocolate treats!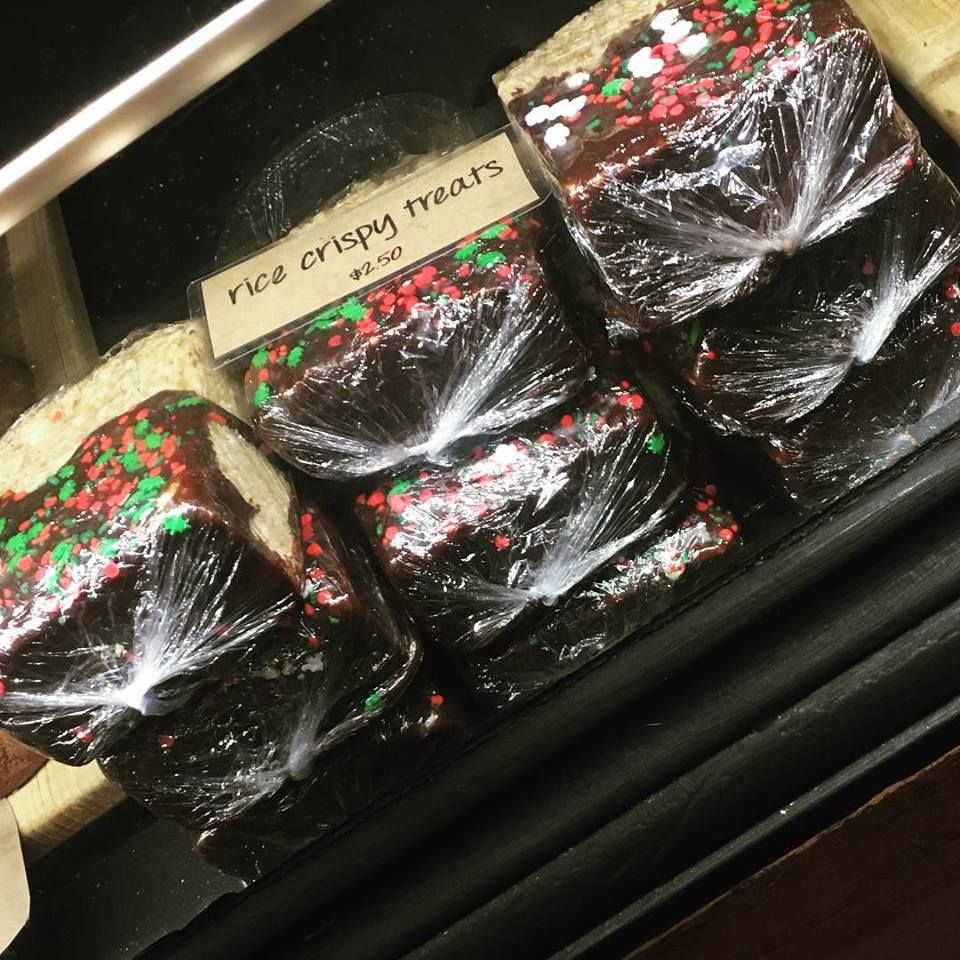 Other bakeries like Cafe Sicilia and Virgilios on Main Street have amazing Italian cookies for the holidays. No matter which bakery you choose, you're a winner!