Check Out Magnolia's Sand to City Style for Pinterest Worthy Home Decor!
If you haven't been to downtown Magnolia lately, there's a renaissance taking place! New stores and small businesses are popping up to serve the community, and there's a great new spot to get painting supplies, home decor items with a local flair, and even attend a painting workshop! Sand to City Style is located at 21C Lexington Avenue, right on Magnolia's main strip, and opened back in May of this year.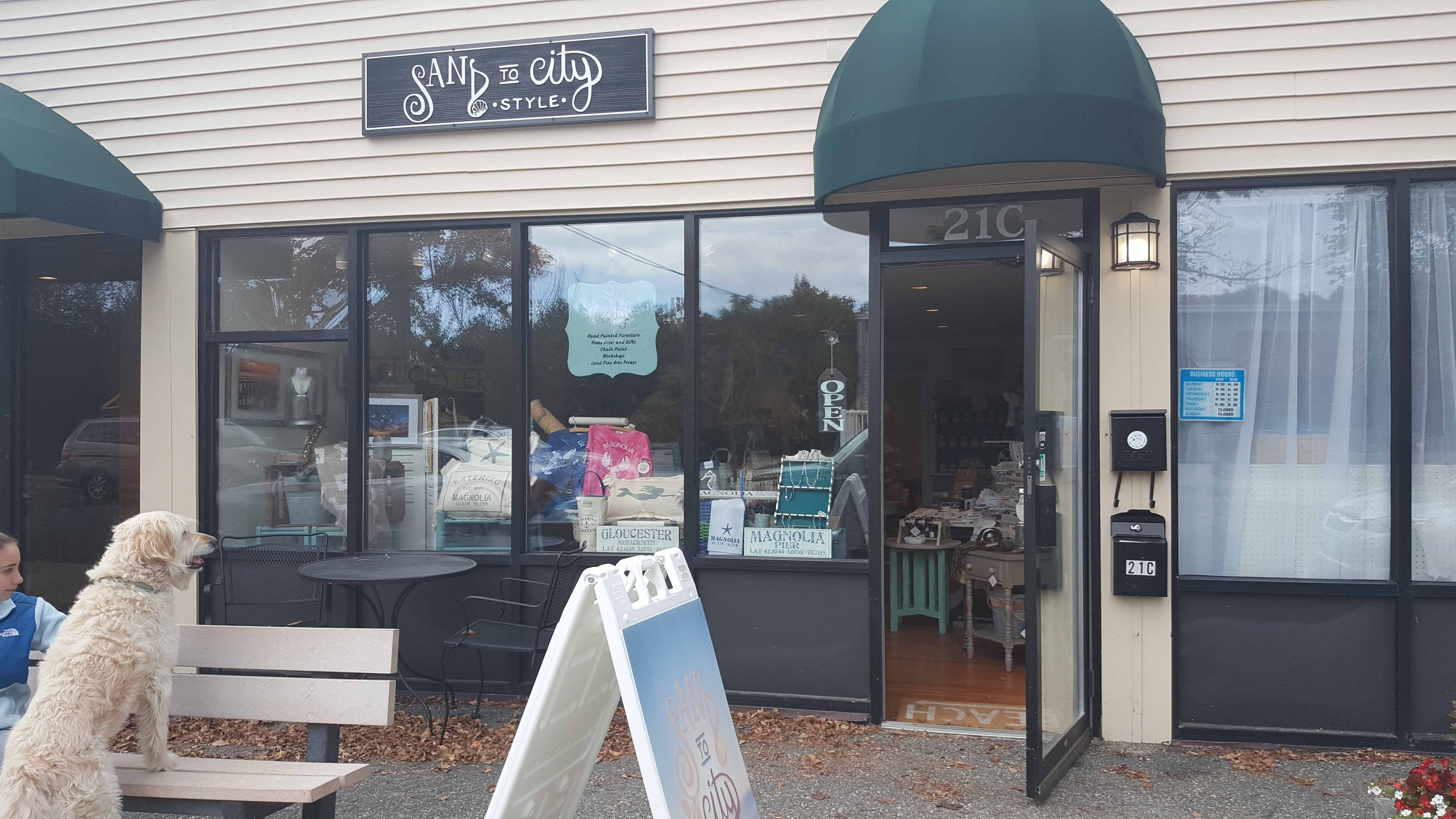 Owner Lisa Buccieri Rogers recently relocated from the South Shore, and instead of keeping her long commute, decided to open the store of her dreams - one that encompassed her passion for interior design and one of a kind home and fashion items. She began out of her home, refinishing furniture for herself and for friends, eventually consigning items with local shops, before making the leap into a storefront and becoming one of Magnolia's newest store owners! She built the business around hand-picking items she would love to have in her own home and offering them to the community, as well as adding an element of workshop space to the business.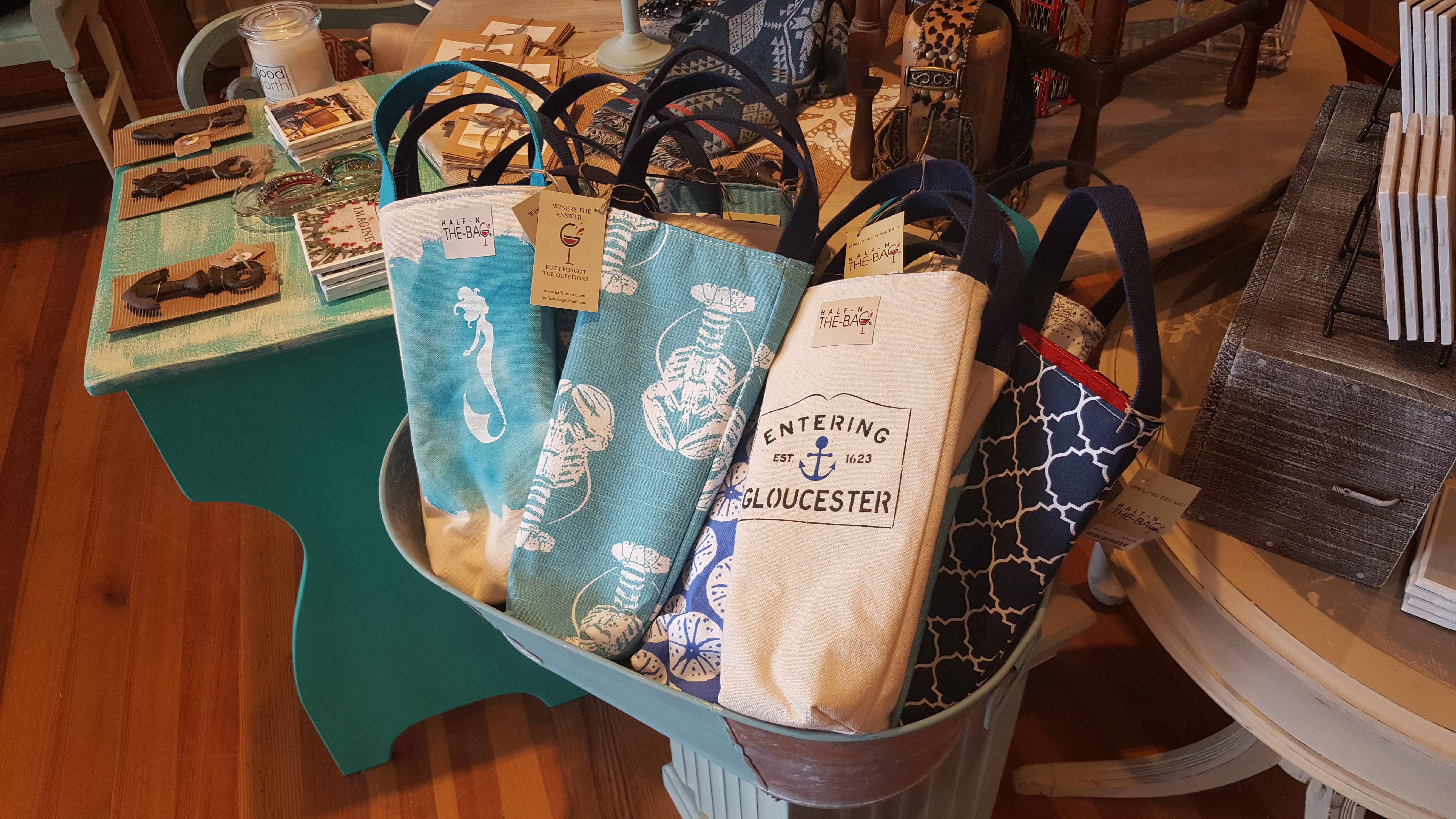 Rogers' Sand to City Style shop is chock full of art and jewelry from local crafters and artisans as well as rugs, bags, and other items that feature personalized or local inscriptions. The shop has everything from canvas throw pillows with local zip codes and town names, as well as latitude and longitude, to wine bags with mermaids.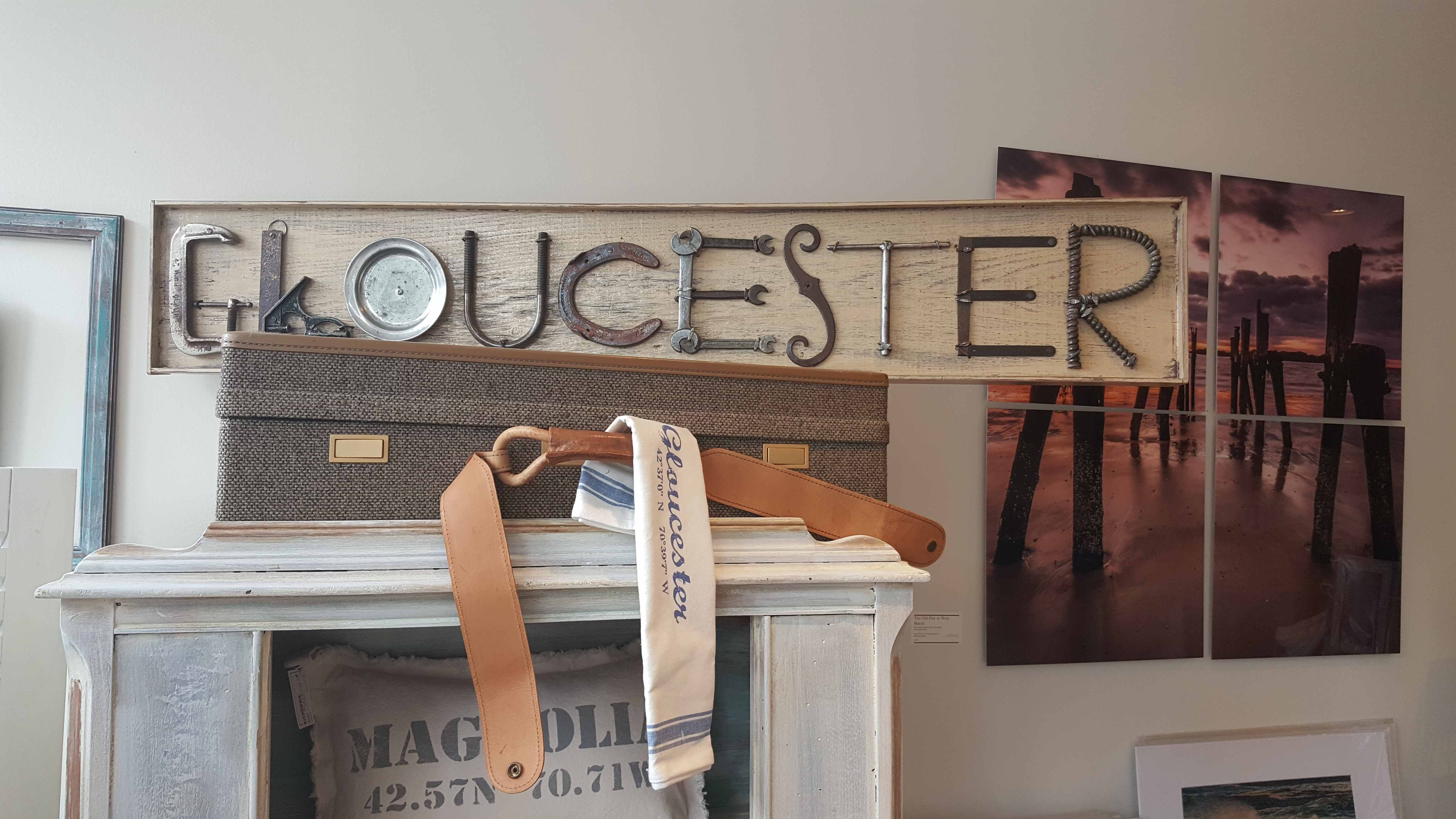 Beautiful local beach style photography prints, and more, are available from Third Wind Photography.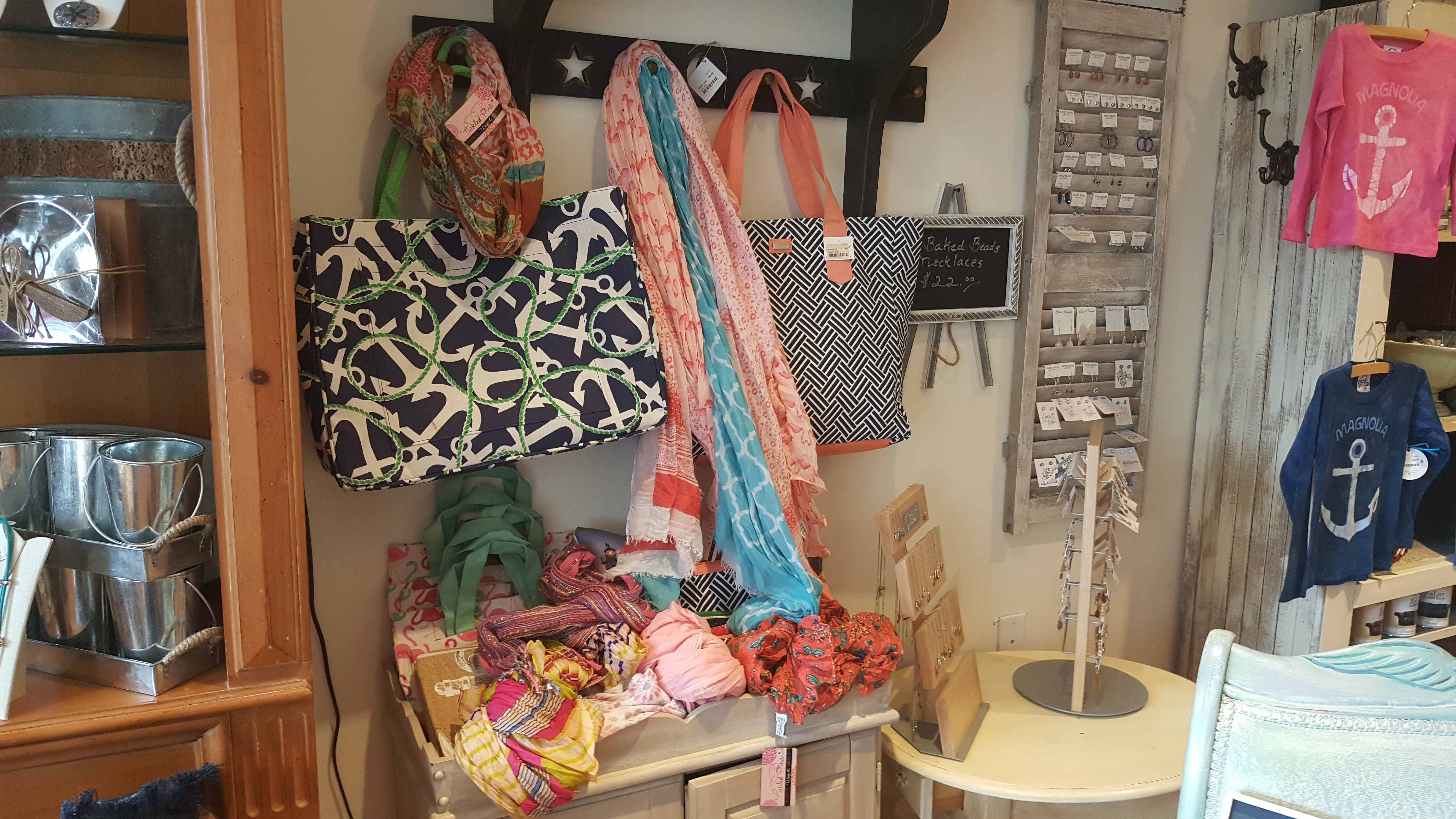 Home items like candles, coasters, and bottle openers are hand-picked by Rogers to appear in the store. Handcrafted, stylish items such as scarves and handbags line the walls, mixed in with display pieces that Rogers has refinished herself. Beautiful earrings and necklaces are interspersed with other gift items throughout the store. Many of the rugs, pillows, and other items can be custom ordered with last names, dates, and much more to celebrate a wedding or baby.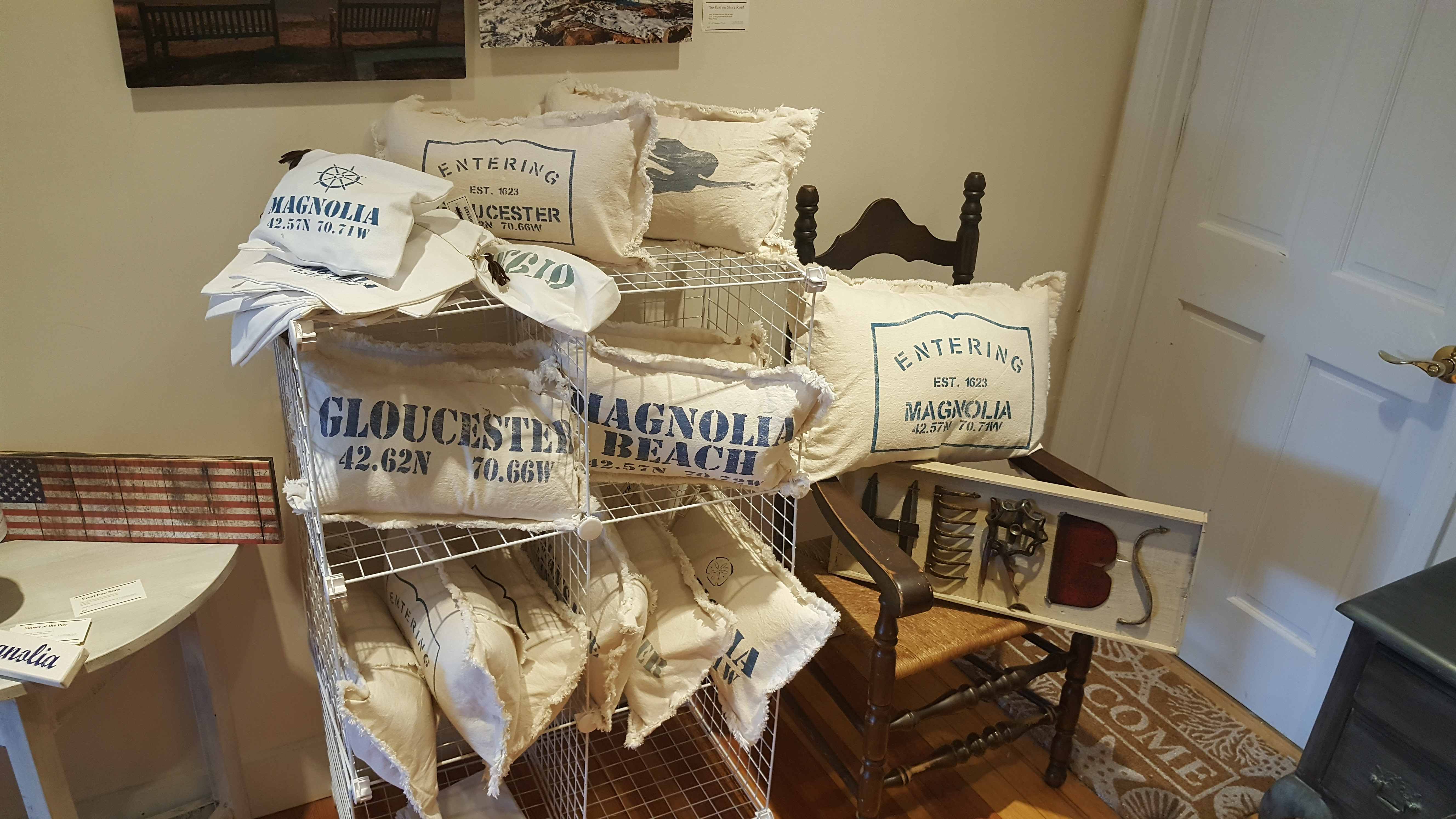 Sand to City Style's overall focus, however, is refinished furniture, and the store has all the materials so that DIY users can refinish their own piece. The store has several types of chalk-type paint in stock, as well as the accessories necessary to complete a project. Chalk, or milk paint, is a thick paint that can be used to easily cover pieces of furniture in just a few coats without a lot of priming or sanding, saving a lot of time usually spent on preparing a piece. The piece of furniture is then able to be finished in a variety of ways with different types of smooth wax - even a metallic or patina! It's easy to create a distressed, country-style chic look with this type of paint, and Sand to City carries many different shades from Heirloom Traditions, a chalk paint that comes in over 50 vivid colors, is water-soluble, and in many instances require only one coat!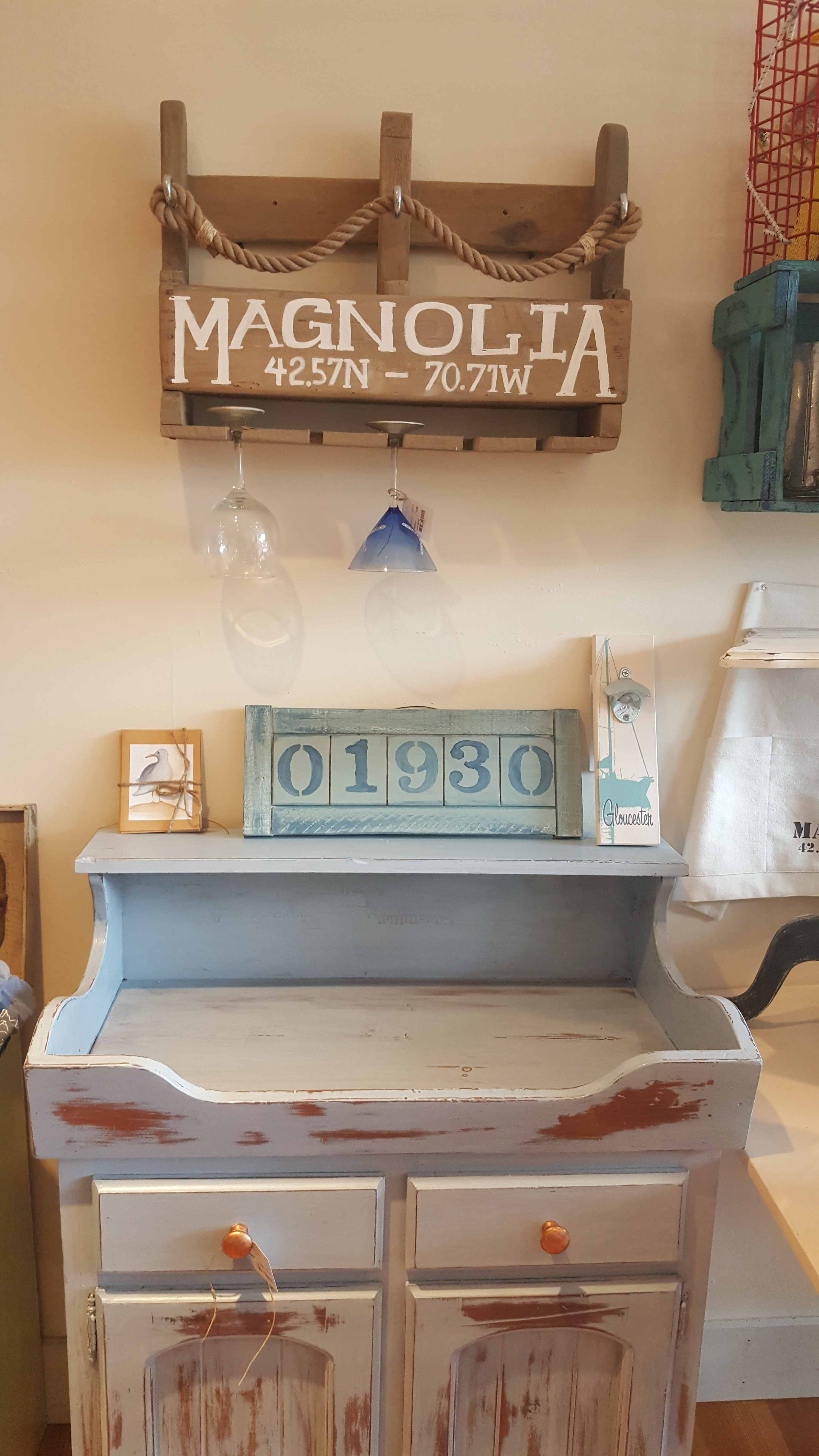 The store also keeps a stock of unique, beautiful knob pulls perfect for adding a pop of color and style to a refinished piece of furniture - most perfect for a seaside, modern flair.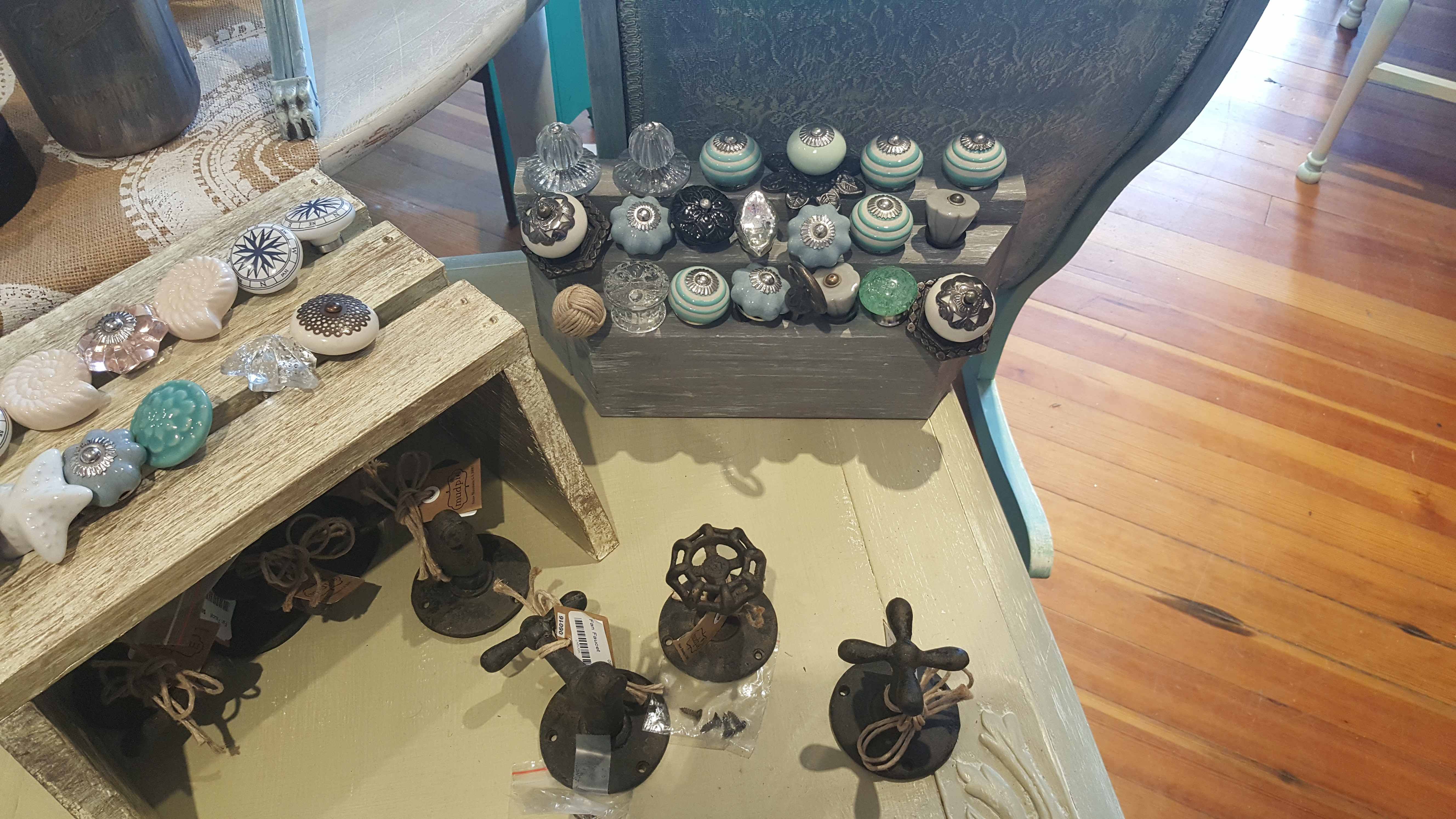 If you don't have the time or skill to complete a refinishing project, Sand to City will also do custom refinishing on whatever piece you choose. Each piece they refinish is done by hand to your liking! To get a quote for cost, as well as project time, on your specific piece, you can call or visit their website.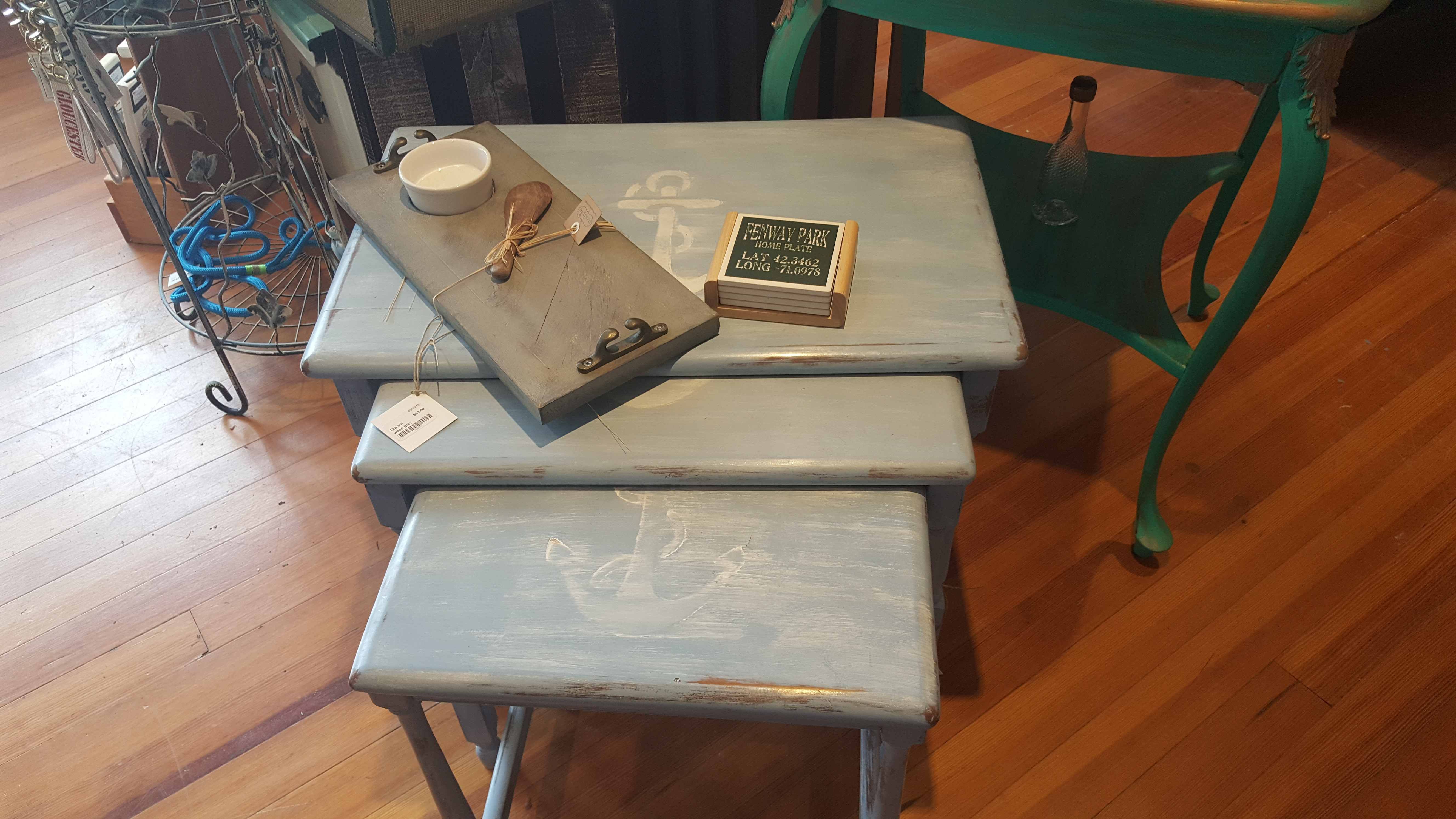 Workshops
A large part of what Sand to City Style offers the community is design and painting workshops in their cozy, laid-back studio. You can learn to paint a piece of furniture, a zip code sign, or a last name sign, and bring the finished project home with you! These are great events for individuals, or even better, for a ladies' night outing! Sand to City Style has the following upcoming workshops:
Tuesday, November 1: Paint Your Own Zip Code Night!
This workshop runs from 6 to 8 PM and includes the materials. Registration is $45. During the workshop, all participants will learn how to paint their own custom zip code signboard with Heirloom Traditions Chalk Paint. This is a great way to get into chalk painting and learn the various painting and finishing techniques necessary to pull off a great looking piece!
Tuesday, November 15: Chalk Paint Workshop!
This workshop takes place from 6 to 9 PM, and involves bringing your own piece of furniture to refinish. It's a fantastic way to learn how to paint your own piece of furniture while learning the basic techniques of chalk paint under the guidance of a pro! Not only will one or two color painting techniques be discussed, but also different waxing and distressing finishing techniques! You'll end up leaving with a fabulous, vintage style piece that will shine in your home. They provide all the materials outside the furniture piece - and you are free to bring your own adult beverages for a fun night out. Snacks and soft drinks will be provided. The workshop is $65, and more information can be found on their Facebook Event page.
Saturday, November 19: Paint Your Own Custom Family Sign!
Starting at 6PM and running until 9PM, this workshop teaches you how to paint your own family name sign! You can choose either your family name and marriage date, or a child's name and date of birth. At registration, simply provide your choice so the materials can be prepped ahead of time. Learn techniques from the pros, and leave with a one of a kind, handmade item your family will love for years to come. Click here to learn more.
With chalk paint and DIY projects becoming more popular and easy to learn, why not stop by Sand to City Style and make your home a little more Pinterest worthy?
Sand to City is closed Sunday-Tuesday and open Wednesday-Friday 10AM - 5 PM, and Saturday 10 AM - 6 PM.