Cape Ann Fourth of July Weekend events
The Fourth of July has arrived here on Cape Ann, and there are plenty of great local family-friendly activities going on over the holiday weekend. If you're visiting, renting seasonally, or a new renter or buyer in Gloucester, here's a handy guide to what's going on in town!
In Gloucester, the festivities start with a local classic – the Fishtown Horribles parade. Taking place every July 3 at 6 PM, the parade winds through downtown, starting at Gloucester High School, then down Stacy Boulevard by the Man at the Wheel, down Rogers Street, Pleasant, Railroad, Washington, and then Centennial to loop back to the High School. This parade can often last two hours, so be sure to account for heavy traffic downtown that evening.
The Horribles Parade has roots going back to the 20's, where it took place in the Riverdale section of town, until 1964 when it moved to its current downtown location – starting with youngsters wearing their most outrageous "horrible" costumes, it has now grown to a large annual event with dozens of floats (sometimes tongue-in-cheek), from local politicians and social groups to the hilariously outlandish, like the Good Morning Gloucester lobster pot float, or the Cape Ann Farmer's Market's Ukeladies.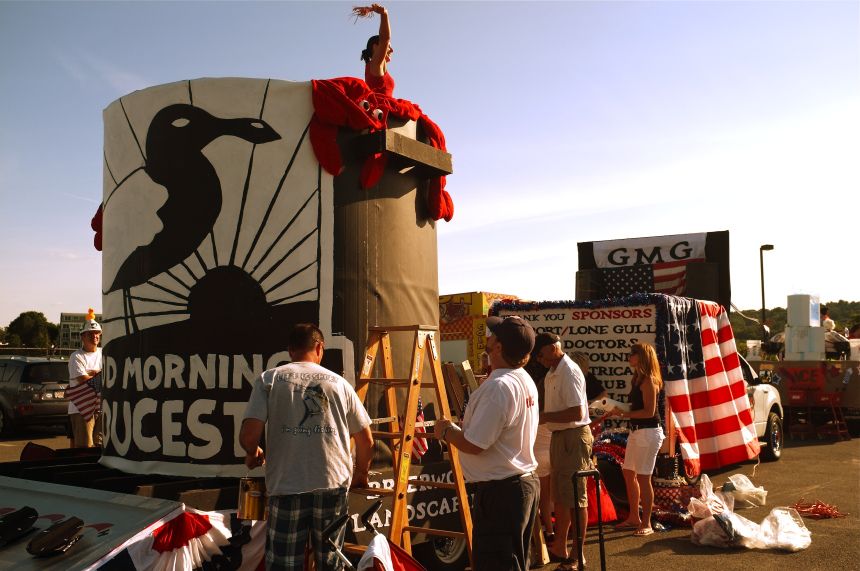 After the parade concludes, there is a free laser show, live concert on Stacy Boulevard by the Runaround Sound, a locally-based ska band, and finally fireworks as night falls. Vendors selling hot dogs, popcorn, fried dough, and more will be onsite.
On the Fourth, it's Rockport's time to shine. At 6PM, the Rockport Fireman's Parade starts downtown, followed by a concert on nearby Back Beach by the Rockport Legion Band at 8. But don't leave after the show- the annual bonfire starts in the same spot around 9 PM! The bonfire is legendary, a towering sight to be seen – rising many stories into the sky.
Also on the Fourth are several events in Essex – starting with breakfast! The annual red, white and blue pancake breakfast takes place at Tuck's Point and features pony rides, live music, and – well, pancakes! The breakfast is organized by the Manchester-Essex Rotary Club and all proceeds support the Club's scholarship program and community service projects in Manchester and Essex.
After delicious pancakes, catch the Boat Parade, also in Essex! Put on by the Chebacco Lake and Watershed Association, this annual parade begins at 1 PM near the Centennial Grove beach, where they'll proceed around the lake counterclockwise. This parade is another place to see great costumes - Prizes will be awarded for Most Patriotic, Most Creative and best costume.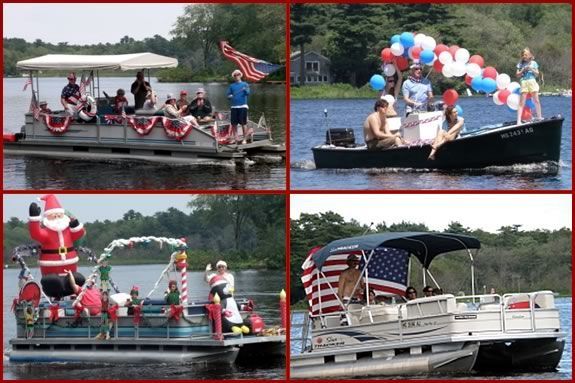 Lastly, we can't leave Manchester-By-The-Sea out of the story! Downtown Manchester's annual Fourth of July parade takes place at 10 AM, and after the parade, the festivities continue on to Coach Field Playground, where skydivers will put on a show!

As you can see, there are many wonderful events that take place here on the Fourth of July. Whether you live here, want to live here, or are just visiting – you can't go wrong attending one or more of these.