Cape Ann Events: Strawberry Festival at Mile Marker One
Cape Ann has a lot of action-packed events coming up this summer, and one of the more recent additions that kicks the season into high gear is the annual Strawberry Festival, taking place on Saturday, June 11. Held at Mile Marker One, the indoor/outdoor bar and grill at Cape Ann's Marina Resort on Essex Ave, the Strawberry festival is a great way to spend the day!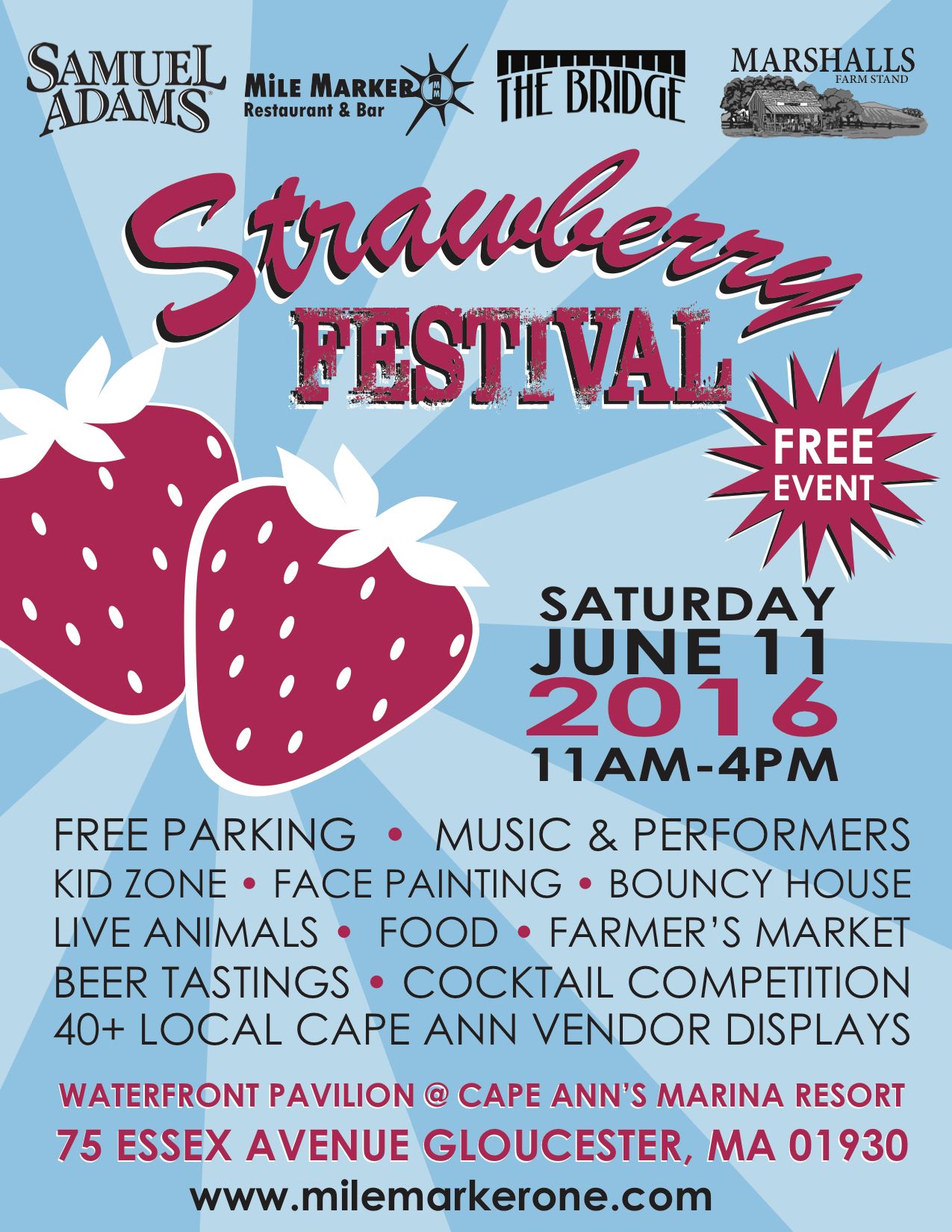 Sponsored by Mile Marker One, Marshall's Farm Stand, and The Bridge Cape Ann, who will be broadcasting live from the event on their website and Facebook Page, the Strawberry Festival is an enjoyable event for all ages. Now in its third year, the festival continues to grow and attract more vendors and participants. Last year, there were over 3,000 attendees!
I asked The Bridge Cape Ann founder, Kory Curcuru, about the work that goes into the Strawberry Festival, and what he thinks about the event's success as it enters its third year. "This all began (and continues to be) an event hosted by The Bridge Cape Ann, Marshall's Farm Stand, & Mile Marker One at Cape Ann's Marina Resort. The idea was to have a family-friendly event that showcased small Cape Ann businesses. The first event we did together was Fall Fest in October 2013. It went so well that we created Strawberry Festival in June a week or two before Fiesta...It sounds hokey but the best part is how all of the components come together: the farmer's market, vendors, kids zone, the band, the food & drink... It's just a fun afternoon. Mile Marker has a full staff, and that's a huge help. We've never had a complaint from a vendor or attendee. I think that's because everyone knows how hard we work to put this on and keep things kid friendly. Mile Marker puts on events daily, so they're spot-on."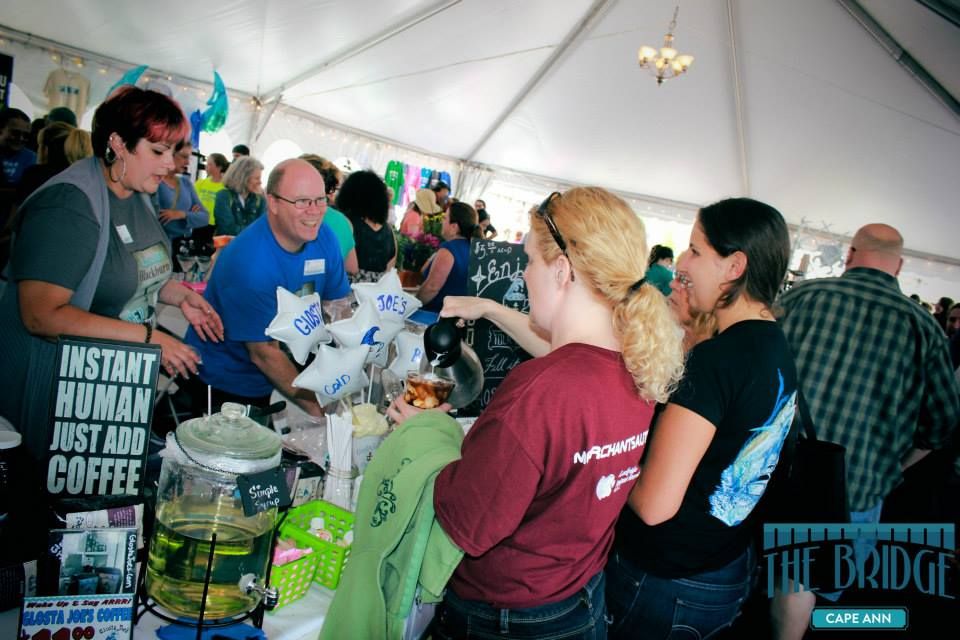 About the organization of the event, Kory states,"Marshall's is always at farmer's markets throughout the year, and I spend the early spring organizing vendors and promotion. We're all pretty close friends so it's become second nature by now. Once The Bridge welcome tent is set up and people start to arrive, my heavy lifting is over. That may be different this year with the live Facebook broadcast, but I mostly kick back(!) until it's time to clean up. The only thing I ever really worry about is the weather. It's a rain or shine event but we have to worry about the animals and bouncy houses."
He continues, "My favorite thing about the Strawberry Festival, the Fall Fest, and all Bridge events for that matter, is that our members and the community associate The Bridge with fun. There are so many different components to The Bridge (the events, networking, videos, Facebook contests, my role as hometown anchorman), that it's really difficult to define. But we're seen as a shiny, happy presence in the community. That works for me. Our events are very positive promotion for our members (we call each other Bridge Buddies) and Cape Ann as a whole."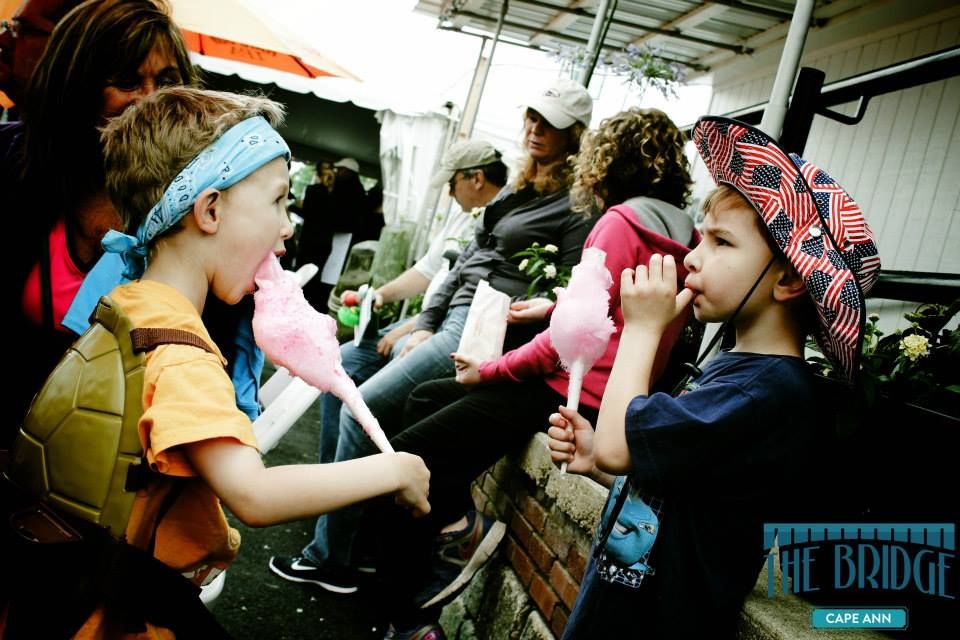 I asked what he thought the most unexpected part of his success with the Festival was. "The most surprising part is seeing the crowds get bigger and more vendors asking to participate. It's a great event at a great venue with great features. That's a testament to our hard work and the cooperation amongst the vendors and sponsors. We can only do so much within the space though, but that's a blessing because it keeps everything manageable. It's a hectic day, but worth every bit of work that goes into it."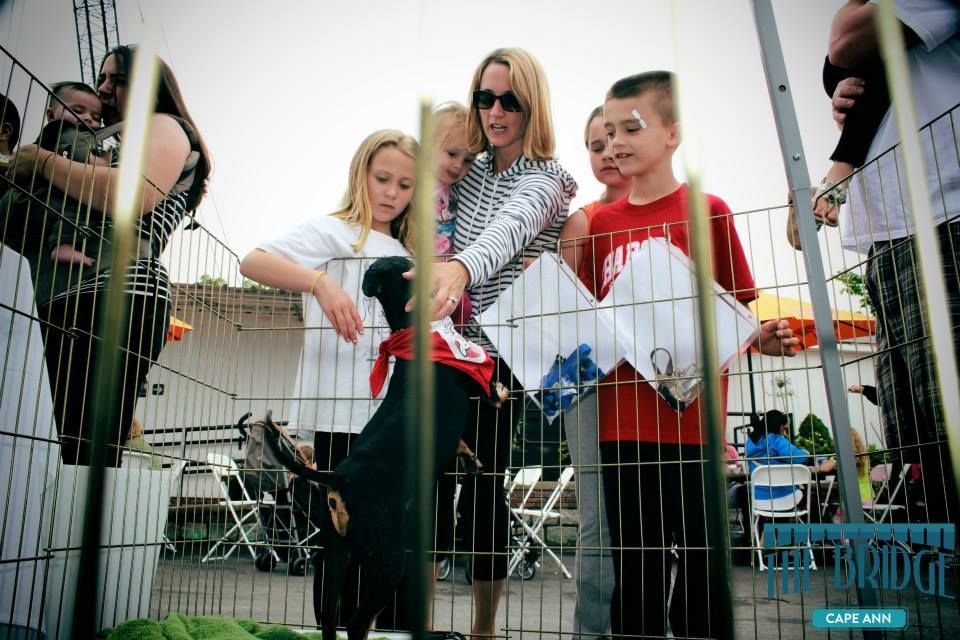 There are multiple kid-friendly attractions at the festival, from a Kid Zone with bouncy houses, to alpacas and miniature horses, as well as pony rides, from Marshall's Farm Stand. There will also be face painting, and a touch-a-truck event where vehicles from the Gloucester Police, Fire, and the US Coast Guard will be available for youngsters to climb on and explore.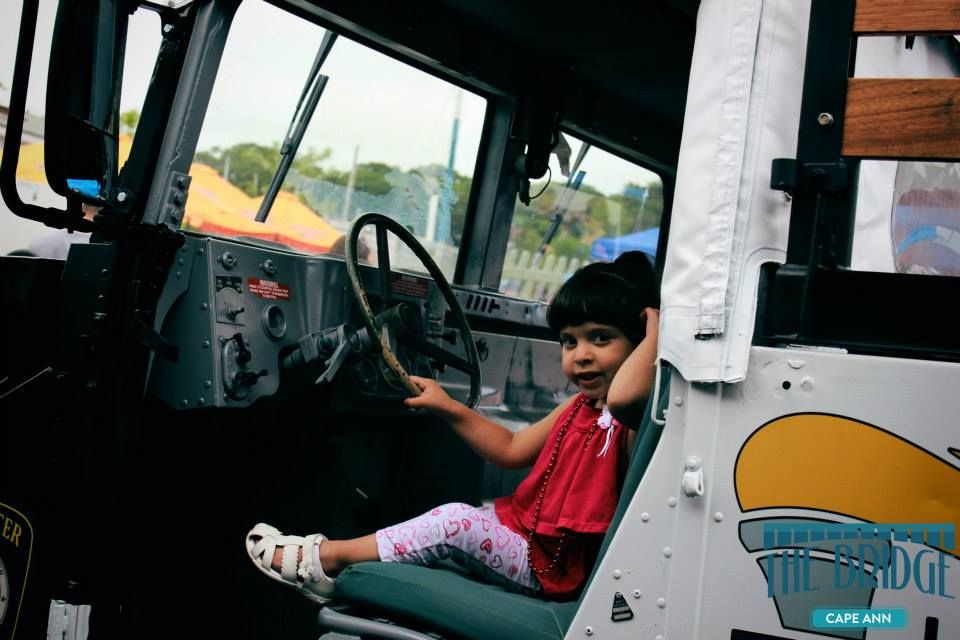 Cape Ann Animal Aid will be there with adoptable puppies, so get your puppy love on and pet some sweet bundles of energy!
In addition to the kid-friendly atmosphere of the festival, there's plenty to offer for adults, as well! Not only will Mile Marker One be offering great food, but the folks from Gloucester's own Ryan & Wood, Inc. distilleries will be there offering drinks.
A farmer's market will be set up at the event as well, featuring local artisans and over 50 vendors, mostly local small businesses. This year's vendor lineup includes Harbor Cove Dental, Pauline's Gifts, Gomes Contractor inc, Atlantic Vacation Homes, Engel Fitness, Seaside Graphics, Maplewood Car Wash, Premier Imprints, Cazeault Solar and Home, LLC, Just 4 Fun, Extreme Truck & Auto Repair Inc, Manchester Athletic Club, Action, Inc, Caitlin Kreitman, Mary Kay Independent Beauty Consultant, O'Neil Fitness, TBT Post, Celia's Flower Studio, Paws at Play, Rock the Baby, Lexicon Gallery & Studios and Cape Ann Ceramics Festival, Magic Scarf Company, Cape Ann Giclee, Sea Meadow Gifts and Gardens, Pop Gallery, Coastal Elite Cheer Academy & Club, Fireflies, Essex Bird Shop and Pet Supply, Wendy Rose Therapeutic & Intuitive Massage, Rodan + Fields by Jennifer Arvilla, and the Sawyer Free Library, as well as others.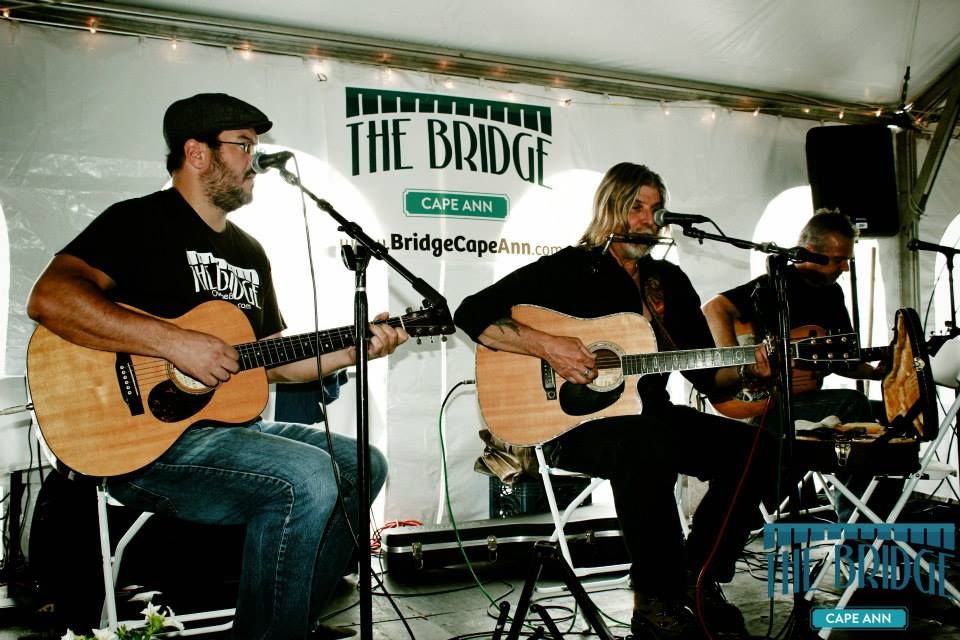 Live music by the Crabgrass Band featuring Captain Stan and Daisy Nell, as well as other performers, are scheduled for the event. There will be plenty of raffles and giveaways - so there's no excuse to pass up on this great community-focused event.
Admission to the festival is free, as well as parking, which is plentiful.