Can't change the weather? Change your hair at The Hair and Color Studio!
Owner Catherine Curcuru started The Hair and Color Studio nearly 8 years ago, bringing an upscale hair experience at a modest price to clients across Cape Ann. For the past three years, they've been at a fantastic location at 276 Main Street next to Sage Floral Studio. The salon is heavily focused on Paul Mitchell, selling and using his products, as well as espousing Paul Mitchell training methods and techniques.
Catherine has been in the cosmetology business for 22 years, working in both Gloucester and Rockport until starting her own salon. She completed her training as a National Educator for Paul Mitchell 19 years ago, and has been with the program ever since. "I was the kind of kid who needed to learn something new all the time, and they were constantly educating and teaching, so it was just a perfect fit," she explains. It's been a labor of love for her, and one she's excited to share." I train with the directors on new techniques and all the Paul Mitchell products and go share it all with salons," she continues, "I love sharing knowledge with other stylists to help them grow their business!"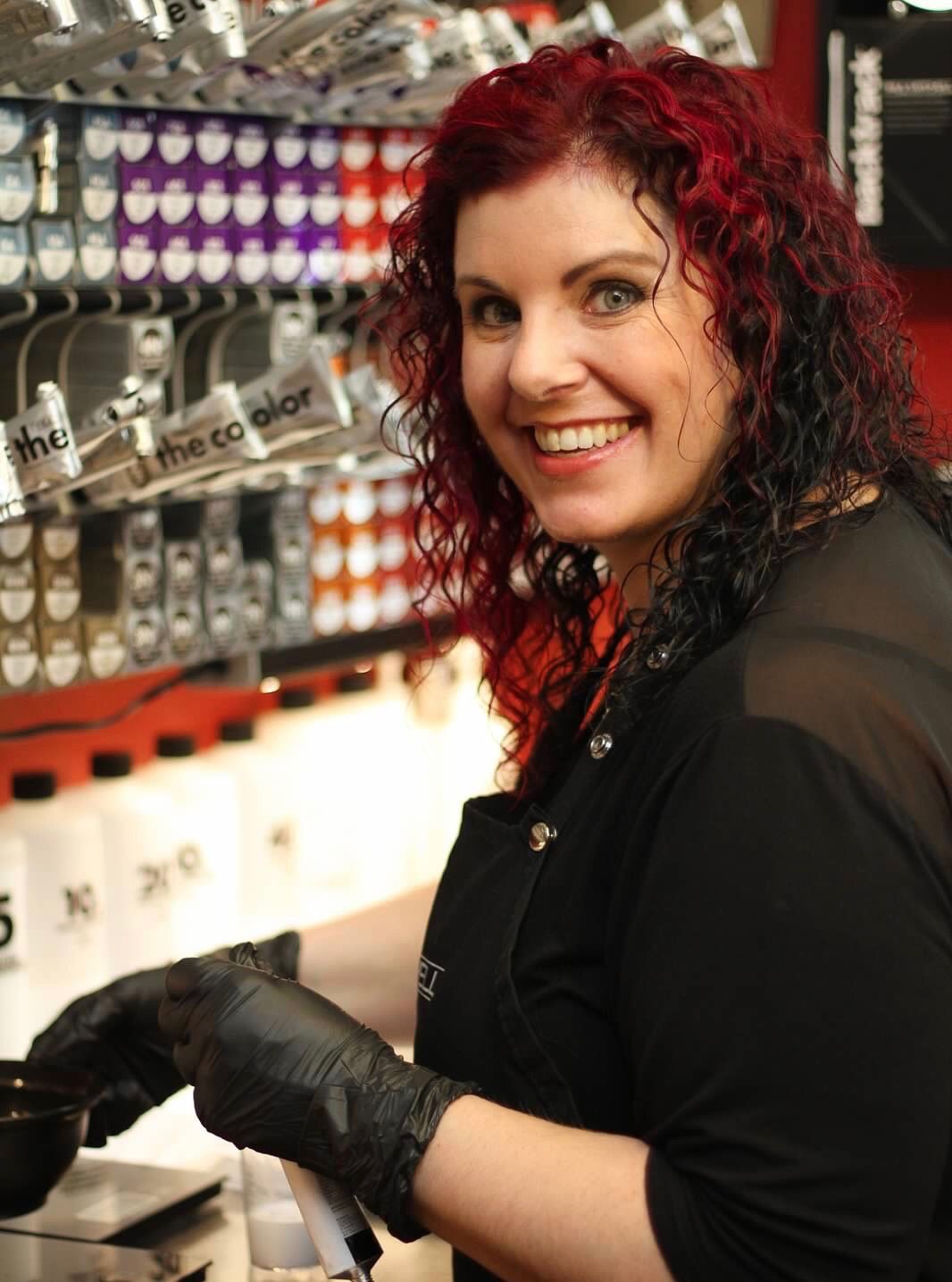 Catherine knows that it's not just the ability to cut hair and run a small business, but to keep up with current trends and look into the future that makes a salon prosperous. "We believe that education is the key to our success," she points out, "you really need to be ahead of the curve with color & style. That's why I became involved with Paul Mitchell so long ago. They taught me how important education is."
There's a lot to love about Paul Mitchell products. They have never tested their products on animals, from their inception in 1980 until now. They espouse a sustainability focus, and have planted over 200,000 trees as a result. The company has also donated 11.2 million to charities. In 1983, Paul Mitchell established a self-sustaining, solar-powered Awapuhi farm in Hawaii, where all the Awapuhi for their products is harvested to this day.
One of the newer and product lines sold at the salon is Paul Mitchell's Marula Oil. The oil is cold-pressed from the nuts of a tree found primarily in Africa. The oil is infused into the line of products, which includes shampoo and conditioner, oil treatment, and even a lighter mist. Two versions, for regular and finer hair, give the hair moisture and shine. "This time of the year we have very dry air, and this product adds an incredible amount of moisture, and takes away that flat, flyaway feeling. The pure oil can be used all over your body in the winter in place of a moisturizer. It's awesome!" Curcuru explains.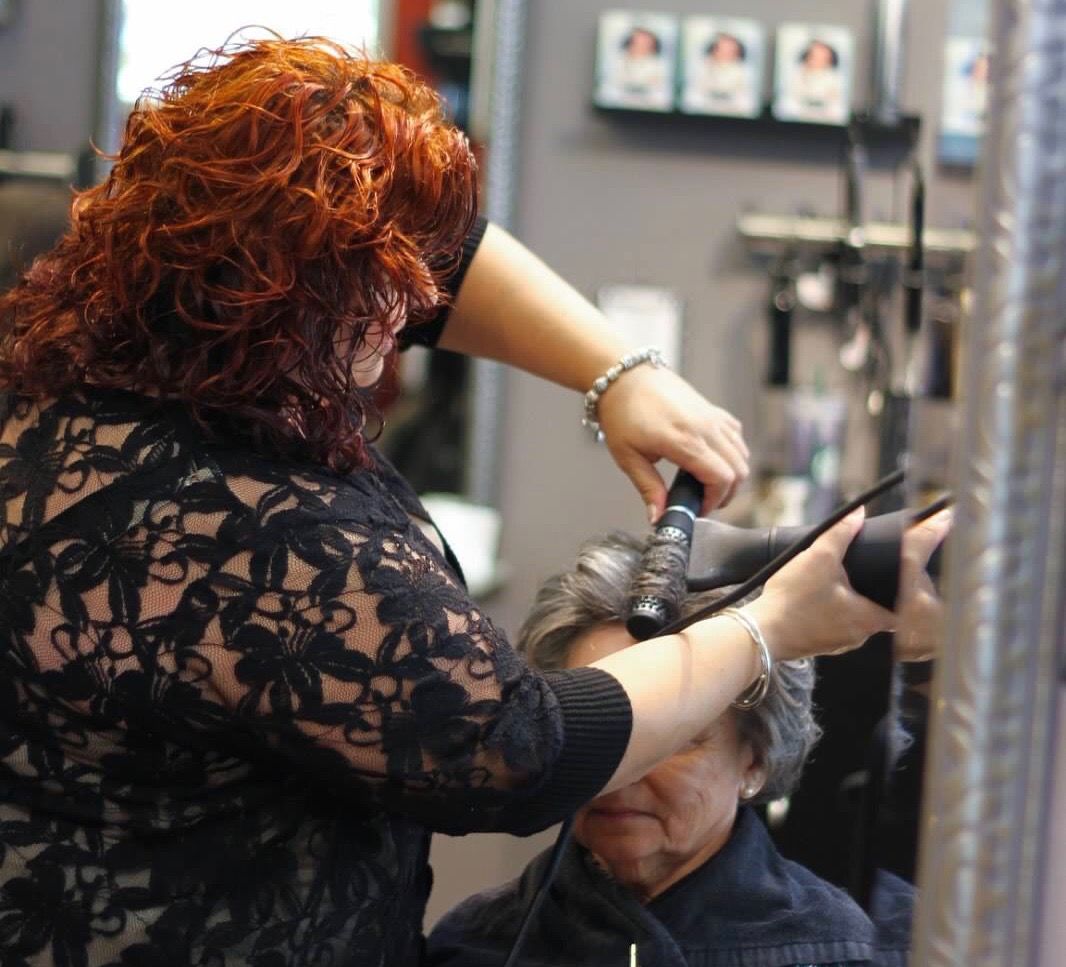 Another brand new product that the salon is promoting is the Tea Tree Scalp Care line that helps prevent hair loss. Made with natural botanical ingredients like turmeric, ginseng, and clover flower in a Regeniplex blend, the line helps give the hair follicle lift from the scalp. The line is not made of any medical hair regrowing chemicals, but instead is a more natural way to boost your hair's thickness. "As you age, each hair strand gets thinner and until it's too small to fit in the follicle, and it falls out. This product help keeps the strands fuller. It's been shown to reduce strand loss by up to 81%," Curcuru states. The line is comprised of shampoo, conditioner, and a twice-daily foaming scalp tonic. Just released, the salon has sold out of the tonic in three days.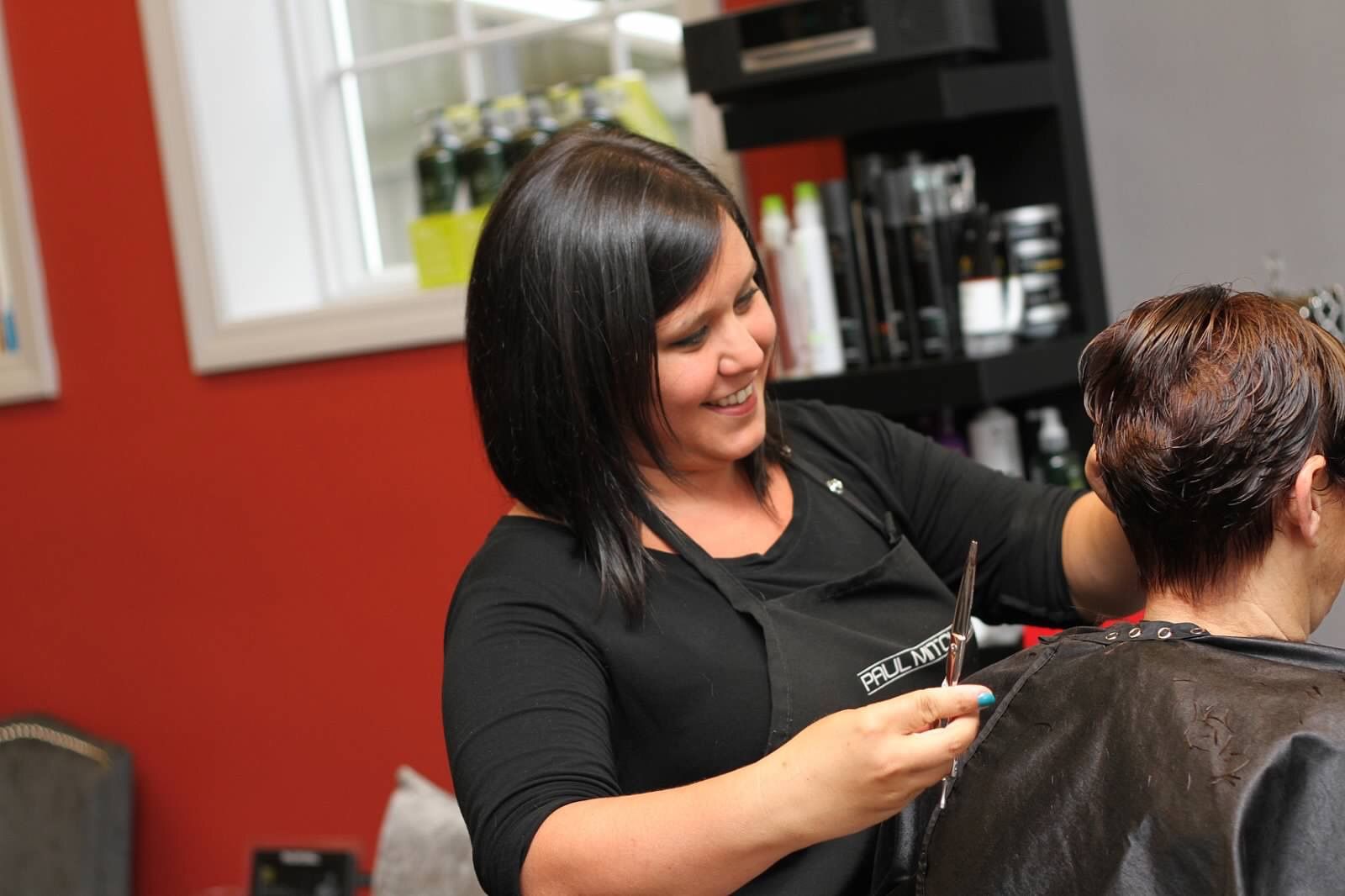 Aside from Catherine, the salon also has four stylists, Kiley Frontiero, Kelly Marshall, Margaret Orlando, and Zoe Gianotti. They also have an assistant, Kylie Allen. The Hair and Color Studio's newest member is Catherine's daughter Sabella, who is currently a freshman at Essex Technical High School and is enrolled in the cosmetology program the school offers. Each stylist works different hours, and depending on the day a stylist can see anywhere from 10-12 appointments per day. The staff and stylists are continuously trained by Paul Mitchell educators on a regular basis.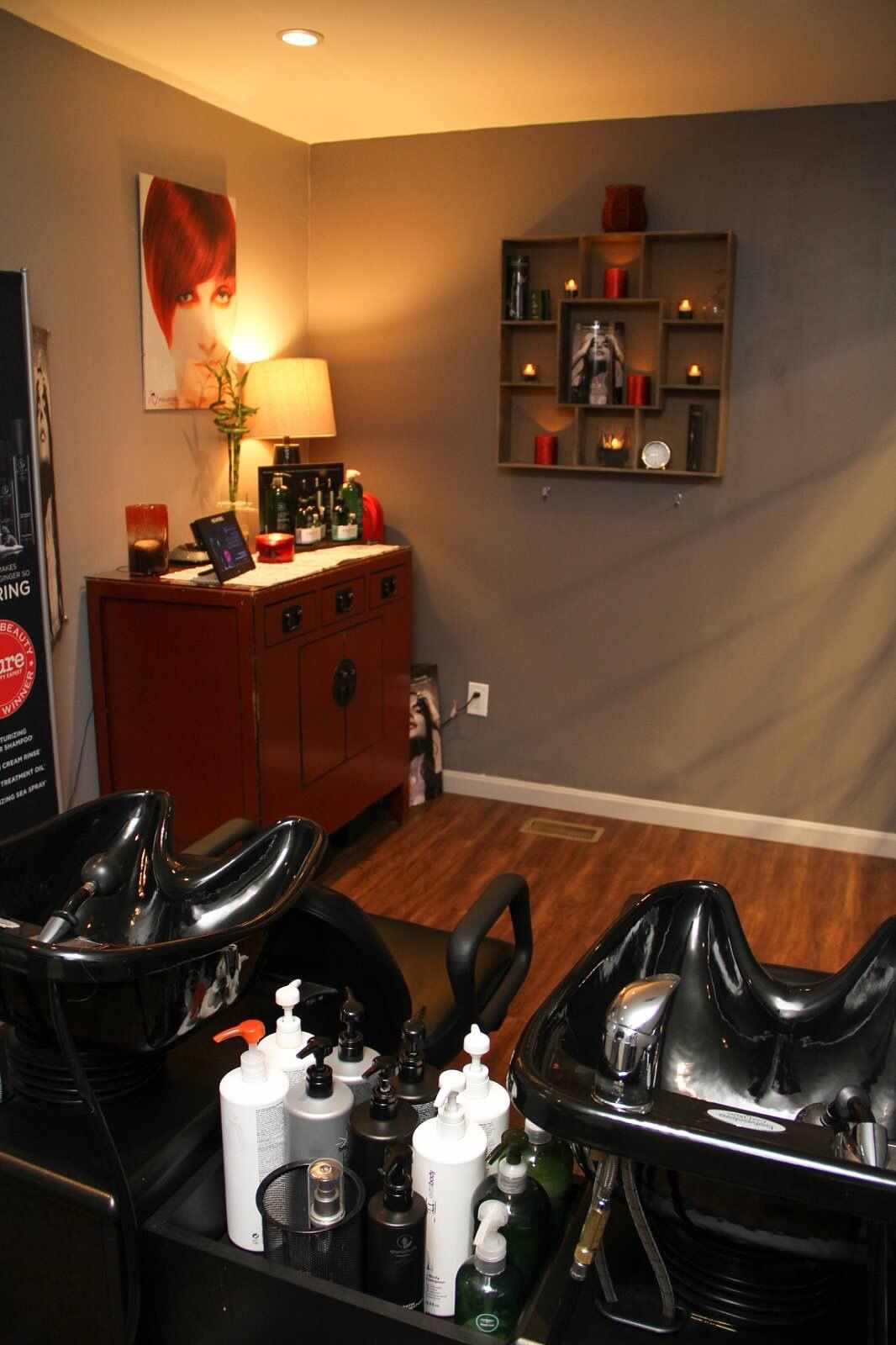 One of the most unique experiences that the Hair and Color Studio offers is the Wash House. With most salons, the pre-haircut shampooing station is nearby, well lit, and can be noisy - but not here. The entire concept of the shampoo is turned upside down and made into a soothing, spa-like treatment, central to the methods of Paul Mitchell salons. The room is closed, quiet, dark, and peaceful, and has relaxing music playing during what Curcuru states is "the best shampoo you will ever have." The process is finished with a hot towel "to seal the deal". She explains that the Wash House's massaging shampoo helps their clients unwind and forget about the stresses of their day. "That separates us from most. We strive in attention details," Curcuru continues.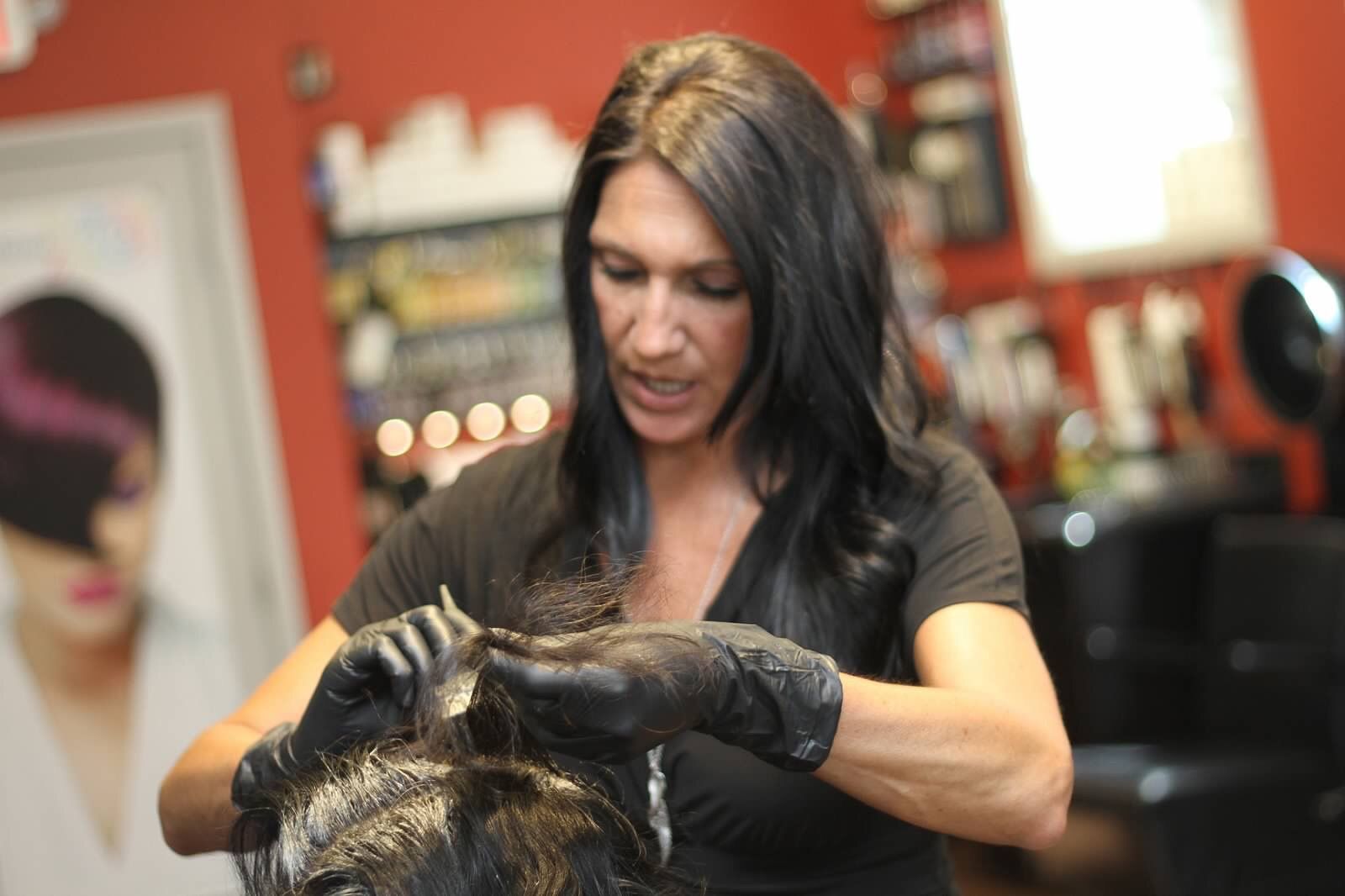 But the special treatment doesn't end there. They offer their clients fresh lemon water, many varieties of coffee, and even light snacks! Curcuru's mother bakes "the most amazing pastry ever" fresh for patrons to enjoy while they're waiting. For late afternoon and evening clients, the salon even furnishes cheese and crackers for those who haven't yet gone home for dinner. As soon as you walk in the door, you're treated like royalty - your coat is hung up for you, you're offered food and drink, and you're immediately welcomed as if you're a regular - even if it's your first time.
The studio proudly offers a la carte services, so you're not paying for services you may not need, and you can get exactly the salon treatments you desire.
If you're ready for a new look, Paul Mitchell hair color services such as mini foil, partial, and full foil, and staff are always up to date on the latest dyeing techniques and styles for everything from highlights to a whole new color! The Hair and Color Studio also offers texturing services such as a texture wave, relaxer treatment, and a keratin treatment. Wash House treatments, like a conditioning treatment, Marula oil, Hydrotriplex or Keratriplex, range from $20- $40 and can be combined with another service for a discounted price.If you don't need a haircut, but just a fabulous updo for a formal occasion, the studio also offers those starting at $45 and up. For brides to be, they offer not only "day-of" hair design, but also trials.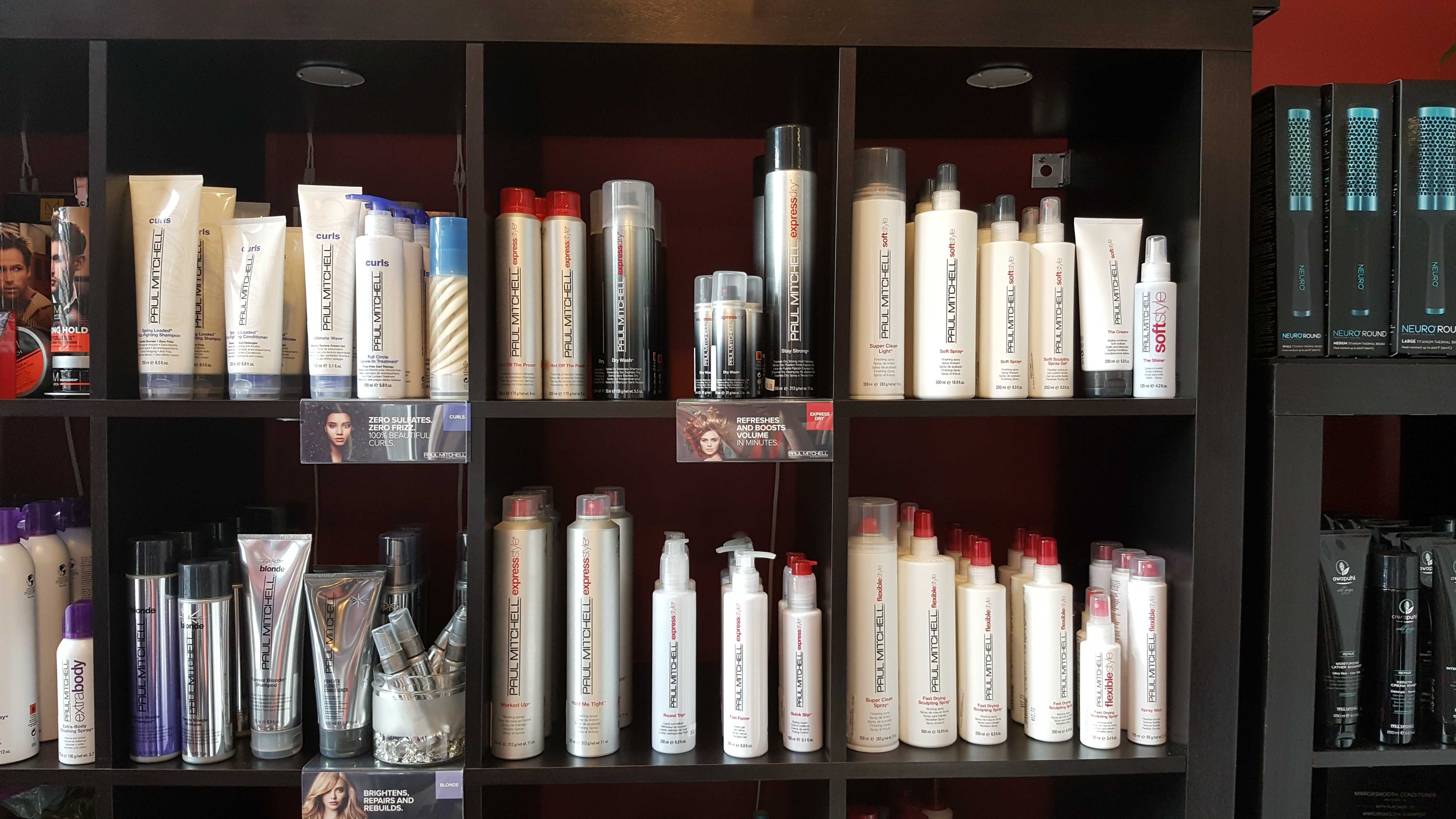 Waxing services are also available for booking at the salon. An eye wax starts at $14, lip and chin at $10, and combinations at $18. There's also a discount of 20% off waxing if it's combined with a hair service.
For the latest on the Hair and Color Studio's prices and availability, it's best to check their website, as these prices are subject to change. There may also be variations in price due to length or thickness of a client's hair.
Please remember when booking that as a small salon, it's best to give as much notice as possible in the event you need to cancel. The salon's guidelines are that there are no refunds for cancellations with less than 24 hour's notice.
So why try The Hair and Color Studio? Curcuru knows what sets her business apart from others. "It's all in the package! You get the best customer service as well as an amazing style!"