Annisquam: A Gloucester Neighborhood
Today in our neighborhoods series, we're taking a look at historic Annisquam, a small village with a great history and a close-knit community feeling. Despite its small size and population, Annisquam has a lot to offer for both seasonal and year-round residents. Many residents enjoy incredible water views, with a mix of rambling country estates and smaller closer village houses. It's a great place to take a summer vacation, buy a summer home, or live year-round.

Annisquam was first settled in 1631, and its unique name comes from the Algonquian words for "on top of" and " rock" - true to its name, the village has many rocky facades, and was once known for its granite quarrying. It was also known for its artist colonies (much like other small villages on Cape Ann), and once housed painters like George Loftus Noyes and Margaret Fitzhugh Browne.
Today, Annisquam is a mostly residential neighborhood with a lot of green space and historic houses harking back to the town's fishing heritage.
Lobster Cove is a narrow inlet that separates the majority of Annisquam from the Cape Ann mainland, and one of the village's most iconic spots is the footbridge over the cove, a rare wooden pile bridge that dates back to the early 1800's. The bridge was closed to vehicle traffic in the 1960's, but has been restored for pedestrian use.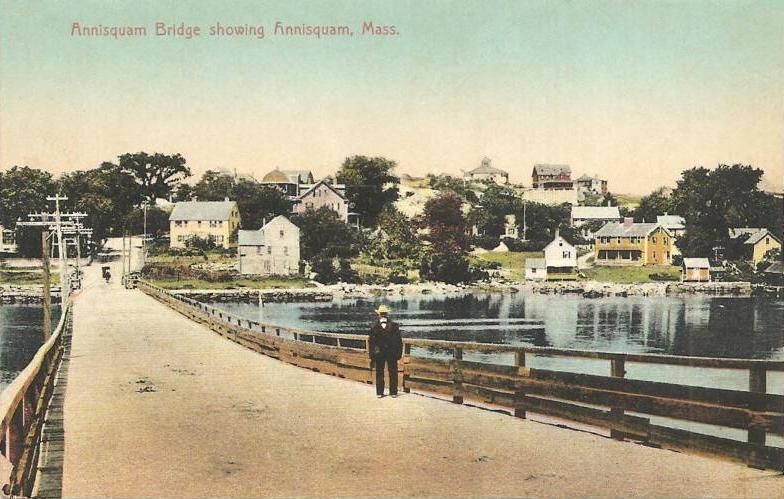 The village consists of a few scattered community-based businesses. One of the best known is the Annisquam Yacht Club, which is a private club founded in 1896 which offers tennis, as well as a yachting and sailing community.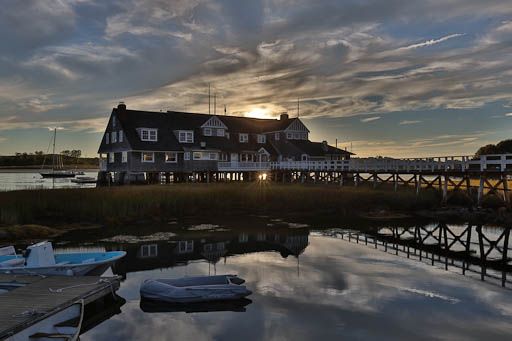 They offer lunch, and fine dining on weekends, as well as guest moorings and function rentals.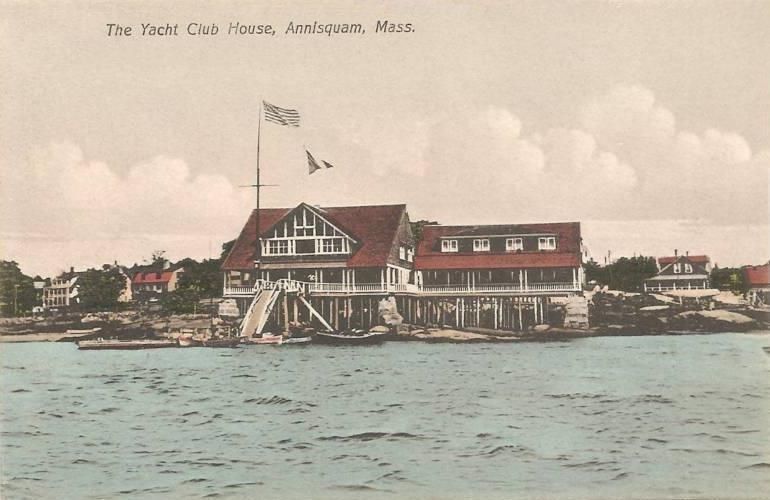 The Market, the only restaurant in Annisquam, has indoor and outdoor seating overlooking Lobster Cove. Heavily influenced by Alice Waters, founder of Chez Panisse, one of the chef/owners is her nephew. It's rated four stars on Yelp, and serves delicious, locally-sourced seafood and mouthwatering meats, salads, and dessert all based on local availability. Reservations are strongly suggested and entrees are in the $25-$30 range.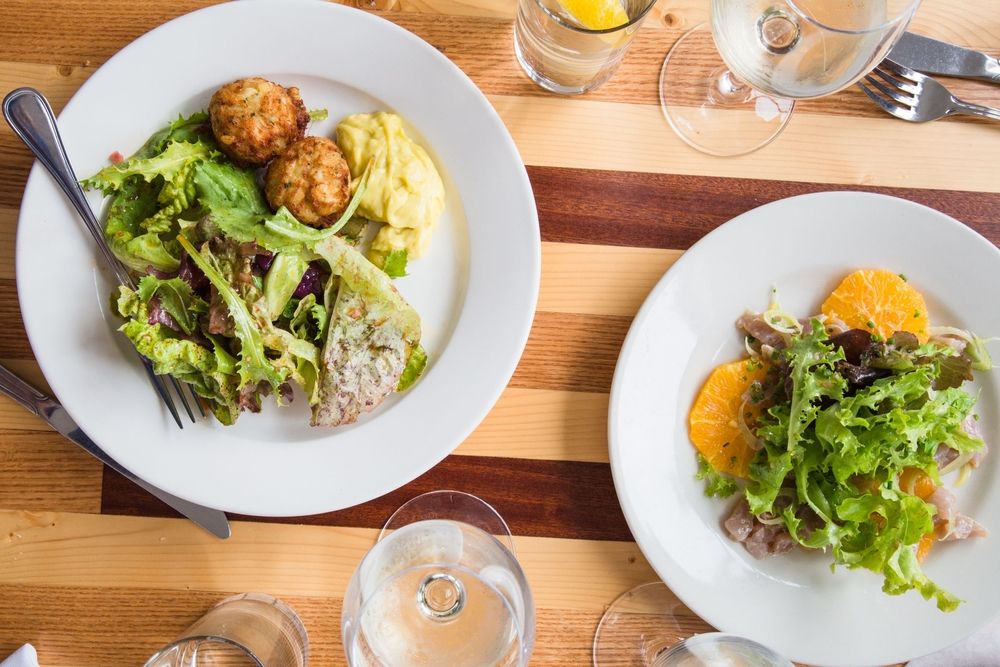 Annisquam Harbor Light Station is another iconic landmark that dates back to 1801. The original lighthouse keeper's house has been preserved and is still used today for Coast Guard housing, although the lighthouse has been automated since 1974.
The Annisquam Village Library, attached to the Village Hall offers not only books but yes a working fireplace for that famous "reading by the fireside" experience.
The Annisquam Village Players is a local theatre troupe based out of the Annisquam Village Hall which host a musical annually. Plays vary by season, and in recent history this has included Camelot, Peter Pan, the Wizard of Oz, Annie Get Your Gun, Chicago, Kiss Me Kate, Joseph and the Technicolor Dreamcoat. Tickets are available at the Annisquam Exchange, and start at $16 - a great low-priced night on the town!
Other Annisquam community events and organizations are the Annisquam Sea Fair, which we have previously covered, as well as the Squam Rock Land Trust, a 12 acre area of undeveloped land including a small pasture and beach along the Annisquam (Ipswich Bay)
If you're looking for a village setting to retire to, summer in, or just raise your family in, Annisquam may be perfect for you! For information on available real estate in the area, contact agent Patty Knaggs at 978-290-1407