​7 Great Reasons to Buy A Home On Cape Ann
It's no secret - we love living on Cape Ann! There's a thousand little reasons why living here is heaven on earth, but we narrowed it down to seven of the best reasons to purchase real estate in Gloucester or Rockport. Here they are, in no particular order!
1. Beaches! If you're an out-of-towner, you can hit up our fabulous beaches - but the traffic is insane, especially on weekends, because the entire rest of the state had the same idea you did!. When you're a Gloucester or Rockport resident, a cheap beach sticker ($20, in Gloucester) is the difference between sitting in traffic on a sweltering day and relaxing on the sand. Several beaches - Plum Cove and Niles, for instance - provide parking for only city residents with stickers. Not only is parking easier, but those beaches are significantly less crowded than Wingaersheek and Good Harbor Beach, as well as being smaller and a much shorter distance from your car to the sand. When you buy real estate on Cape Ann, you'll discover a newer and better way to beach!
2. Beer. We have an amazing brew pub downtown. And outside of that, our local bars and restaurants have a great selection of local and national craft beers, both on tap and bottled. We take our beer seriously here in Gloucester. And if beer isn't your thing, we have the Ryan and Wood distillery located in town, too! They offer tours of their facility, where they distill gin, whiskey, and rum.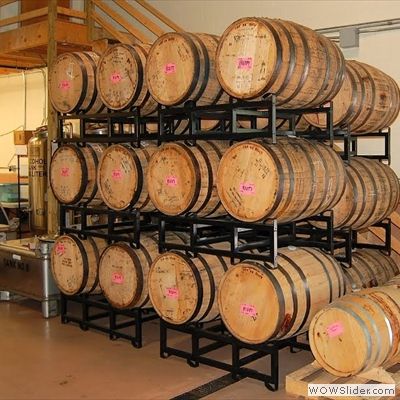 3. It's just different: ever seen a man in a banana costume run full-bore across a horizontal telephone pole covered in hundreds of pounds of grease and suspended over the ocean to get a flag? Hint: he probably won't make it, and it'll be hilarious to watch him fall. The eventual winner is hailed as a sort of Gloucester royalty. No other town has that! Our July 3rd Horribles parade lasts several hours and nearly everyone in town either participates or watches - and the floats are hilarious, irreverent, and homemade.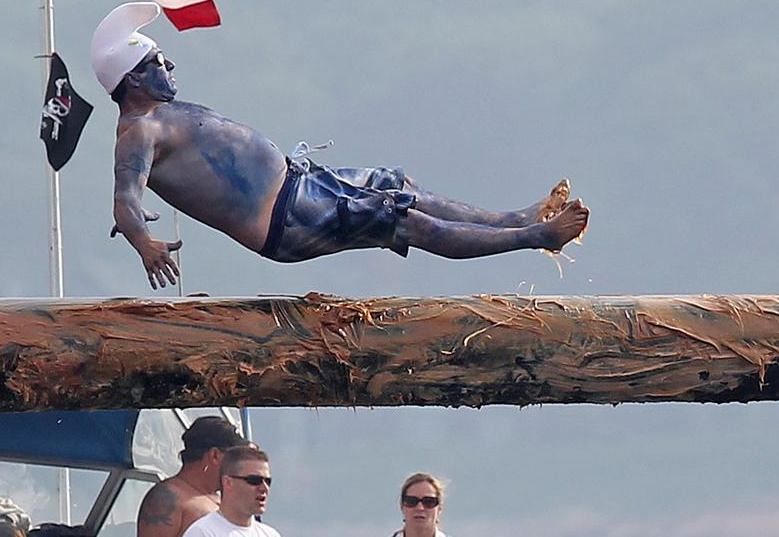 4. Main Street: we have one of the most unique downtowns in the state. Try Bananas, Mystery Train Sugar Magnolias, Toodleoos, Cape Ann Olive Oil, the Cave, Turtle Alley Chocolates, and any number of adorable antique and notions shops. It's not just a Main Street that caters to tourists!
5. Reasonable taxes! We have schools with innovative STEM programs like 3D Printing and Sail Cars here, picturesque city parks, and fantastic public beaches - but our residential property tax rate here in Gloucester is below average, meaning not only are our real estate prices lower than a lot of metro Boston, but our taxes are too - a true win-win! In 2014, for instance, our tax rate of $12.98 (per $1,000 assessed value) puts us at #235 out of 344 towns across the Bay State. The average real estate tax for the state of Massachusetts that same year was $17.14. That's $4.16 below the stage average. In other words: our personal property tax rate is 24.3% lower than the average. Not only is it an above average place to live, but you can save thousands a year at the same time! Rockport is similar, with an even lower tax rate.
6. A diverse choice of real estate purchasing options. We have every kind of home here in Gloucester! You can be surrounded by acres of woods and have a sizeable homestead like a picturesque New Hampshire countryside, have a suburban cul de sac with a pool in your backyard and a big lawn, buy an urban loft style condo within walking distance to hip restaurants, bars, and shops, or a multi-family home perfect for renting out or for extended families - in Gloucester, we have it all! With all our different neighborhoods, Cape Ann is anything but homogenous!
7. Nature! We've already mentioned you can live right in the woods if Little House on the Prairie is your life goal - but even if you're downtown, or on the beach, there's an abundance of walking, hiking, and mountain biking trails to challenge any level of outdoor enthusiast. Check out Ravenswood Park, Thomson Street Reservation, Magnolia Woods, and the Marble Street Conservation Area.
So for these, and a million reasons, don't pass up Cape Ann and Gloucester in your real estate search. You'll be glad!