7 Great Looking Garden Plants That Can Also Feed Your Family
Have you ever wondered if it's possible to have a beautifully landscaped yard, while at the same time enjoying a fully harvestable bounty of plants that are not only useful, but can help offset your annual food budget? You can have it all. Even in our New England climate, there are many varieties of trees, bushes, and plants that not only look fantastic, but can provide food for your family! Here are a few of our favorite varieties that will taste as great as they look!
Purple Basil
Purple basil is perfect for those just beginning their first garden, or those who have limited planting space, but still want an attractive looking plant with a colorful twist - it can be grown in small containers on a deck or windowsill. The leaves of a purple basil plant can be mottled or speckled with red and blue tones, and appear iridescent maroon, violet, or burgundy depending on the lighting source. Purple basil differs in taste from normal basil - it provides a mildly spicy flavor, much like cinnamon, mint, clove, or licorice. It can be used in a bouquet of different foods ranging from salad additions, purple pesto sauce, Purple Basil Lemonade, or used as a garnish or served with wine and cheese.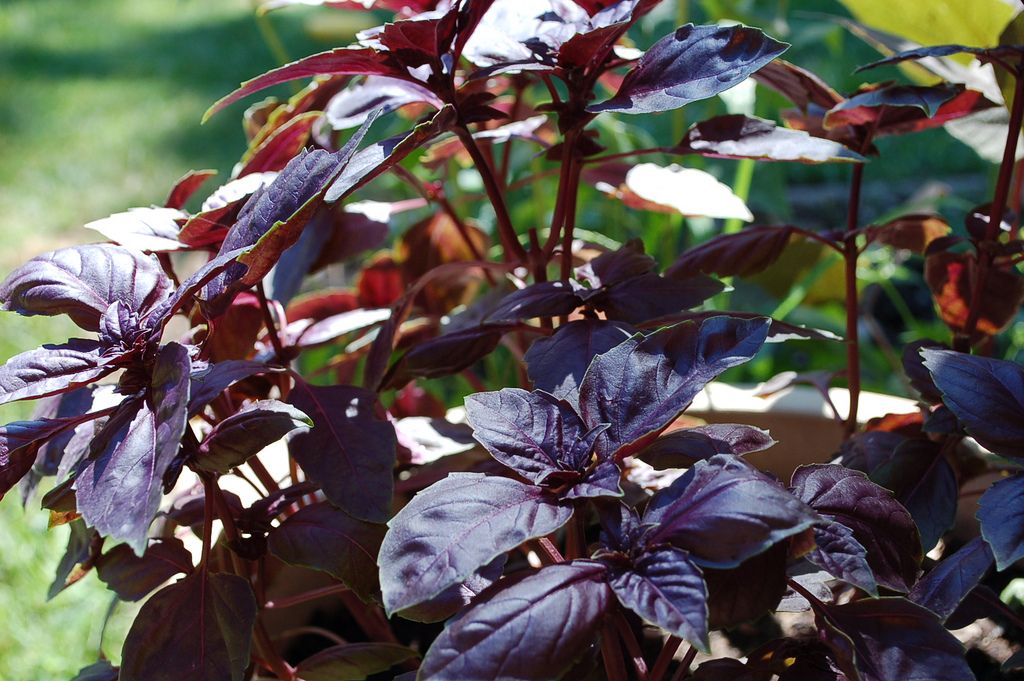 (Photo via Flickr/Jessica Tucker)
Hazelnut Tree
While the climate of Cape Ann isn't temperate enough for many different types of nut trees, that doesn't mean you're out of luck if you want to try your hand at growing a larger tree in your yard. Hazelnut trees, for example, can be grown successfully in New England. Hazelnuts can be easily grown from seed, are relatively inexpensive, and can produce a yield in only three to four years.
One tip to cut down on squirrels making off with your hard-earned hazelnuts? Place plastic tubes or pipes in nearby spots that are attractive for burying. They will most likely store nuts in the pipes, and you can steal them right back!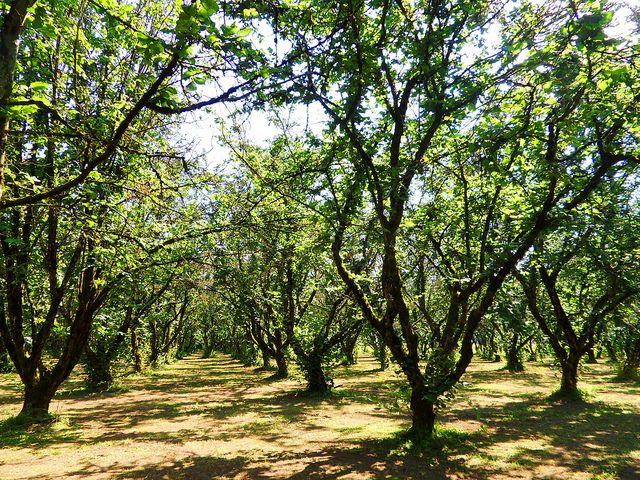 (photo via Flickr/Jennifer C)
Nanking Bush Cherries
Although most people may picture a towering, resplendent cherry tree full of blossoms, there's a much smaller option that's not only better for downtown Gloucester's smaller yards, but can also be used as a hedge. The Nanking Bush Cherry can thrive nearly anywhere, and has the benefit of bearing fruit in its first year, provided it is planted early in the season.
These cherries aren't your average grocery store cherries, however, Smaller, tarter, and tangier, they are much like sour cherries. Each bush can grow up to six feet tall, and they will bear heavy amounts of fruit, which can stay on the plant for 2-3 weeks after ripening, so the window to pick and collect these plentiful cherries is wide.
Best of all, even though the Nanking Bush Cherry is a smaller relative of the cherry tree, the blossoms are still spectacularly beautiful. The fruit tends to attract many species of birds, as well. It's best to plant two or more cherries for best chances at cross-pollination and higher yield.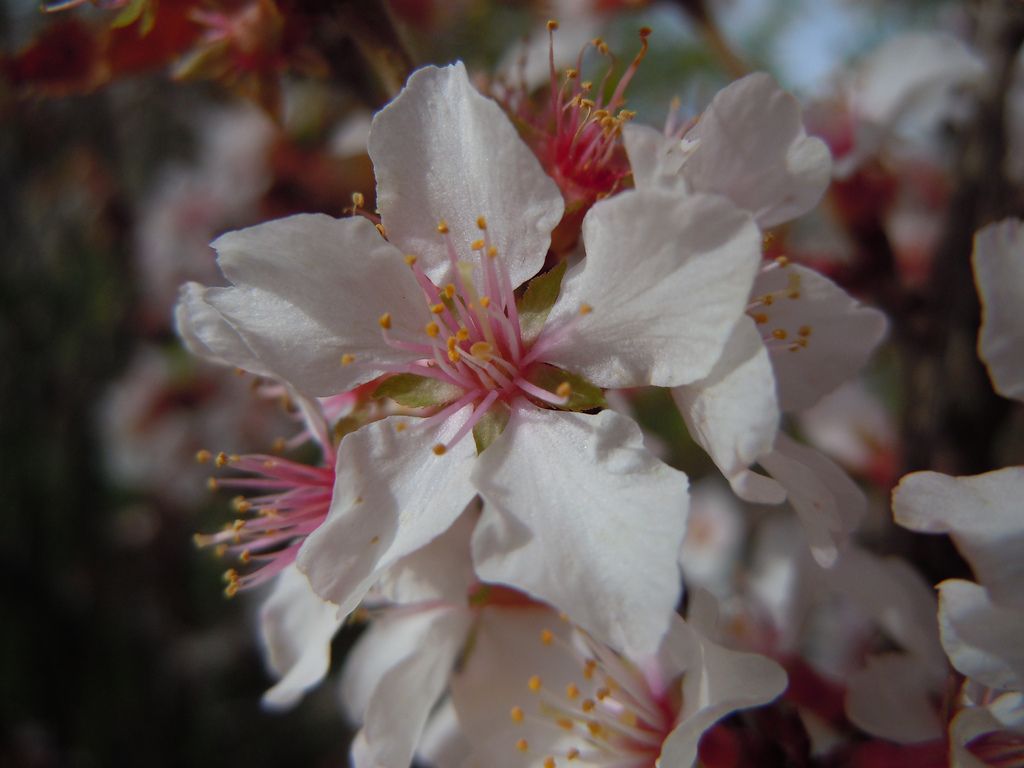 Blueberry Bushes
Blueberry bushes can be misunderstood as difficult to grow, but with the proper care and understanding, even a beginner gardener can cultivate an attractive and high-yielding blueberry plant. Most plants set their fruit early in the season, and they can be picked in late May or June - up to 15 pounds of blueberries can come off one plant! These bushes also bloom with eye-popping white blossoms, and will grow to a height of 5-6' and a width of 3-4', so make sure you leave plenty of room for the bushes to grow.
If space is a concern, there are also dwarf versions of blueberry plants that can be grown in patio-size containers.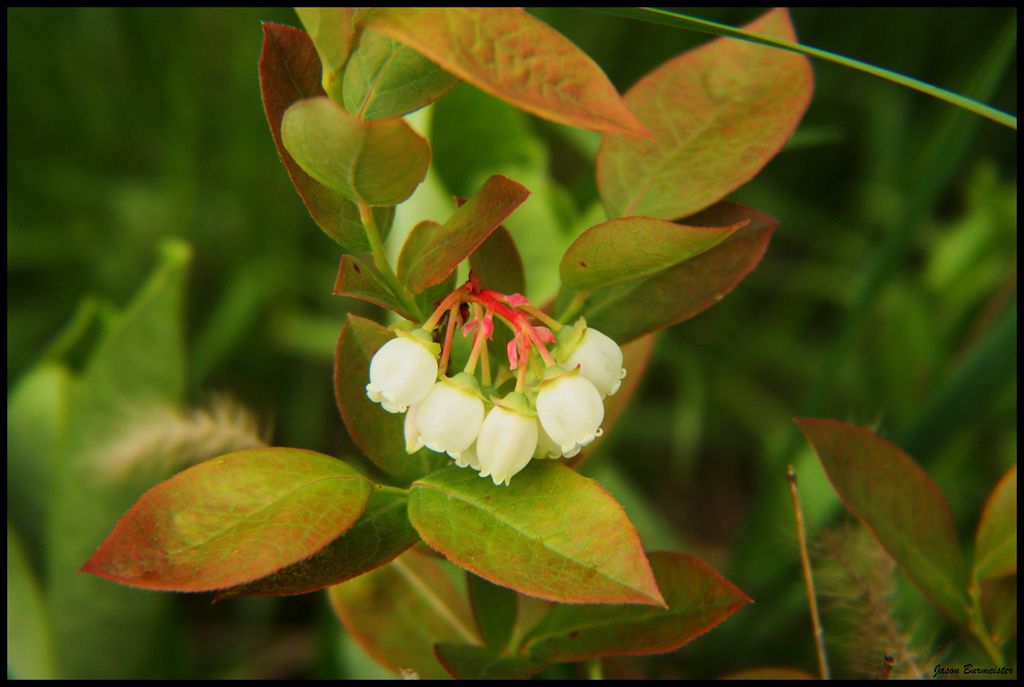 (Photo via Flickr)
Beach Plum
Chances are, if you're a native to the East Coast you've seen the Beach Plum in action before. This plant is native to the Atlantic coastline, and can be found from Newfoundland to North Carolina. Beach plums tend to survive in large, wild colonies, and are useful for erosion control and dune protection, due to their ability to grow in poor soil. This makes them a great choice to line your garden or yard, especially if you're quite close to the waterfront here on Cape Ann. Each year, these plants morph into a landscape of tiny, white blossoms. While they are known to be temperamental in bearing fruit, these plums are a beautiful addition to any garden, and can also be used as a hedge. The roots of these plum bushes tend to creep, as well, and can end up providing you with a wide thicket - perfect for large patches of land. However, with careful cultivation, the beach plum can thrive even on a smaller lot. These plants should be pruned in late winter, fertilized in late April, and bloom in late May. They tend to bear fruit in late August.
The plums from this fruit can range from as delicious as a grocery store plum to ones that may need to be cooked in a sugar sauce. Beach plum jelly was once a popular specialty item on Cape Cod! More information on the beach plum can be found here.
Bartlett Pear
Known as "America's Greatest Pear," the Bartlett variety is an easy to grow fruit tree that will reward you with not only a delicious harvest, but will be awash with white blooms in springtime. The Bartlett is actually European in origin - settlers planted them here in the mid 18th century. The trees bear fruit at a young age and with care, they can continue to provide a crop for up to a hundred years.
The pear trees come in two sizes, so even smaller Gloucester yards may be able to accommodate their own fruit trees. The standard Bartlett pear grows to a height of about 20' and has branches that extend around 20 in diameter at maturity. The smaller dwarf variety grows to a height of just 12–15' with a spread of about 10'. The trees grow very quickly - adding about two feet in height annually. The Bartlett tree does best in full sunlight.
Typically beginning in late August or early September, the Bartlett produces large, yellow fruit with a juicy, smooth white flesh. The pears are just sweet enough for snacking, and can also be used in preserves or canning. The fruit also keeps well after picking - they can be stored for up to three months in correct conditions.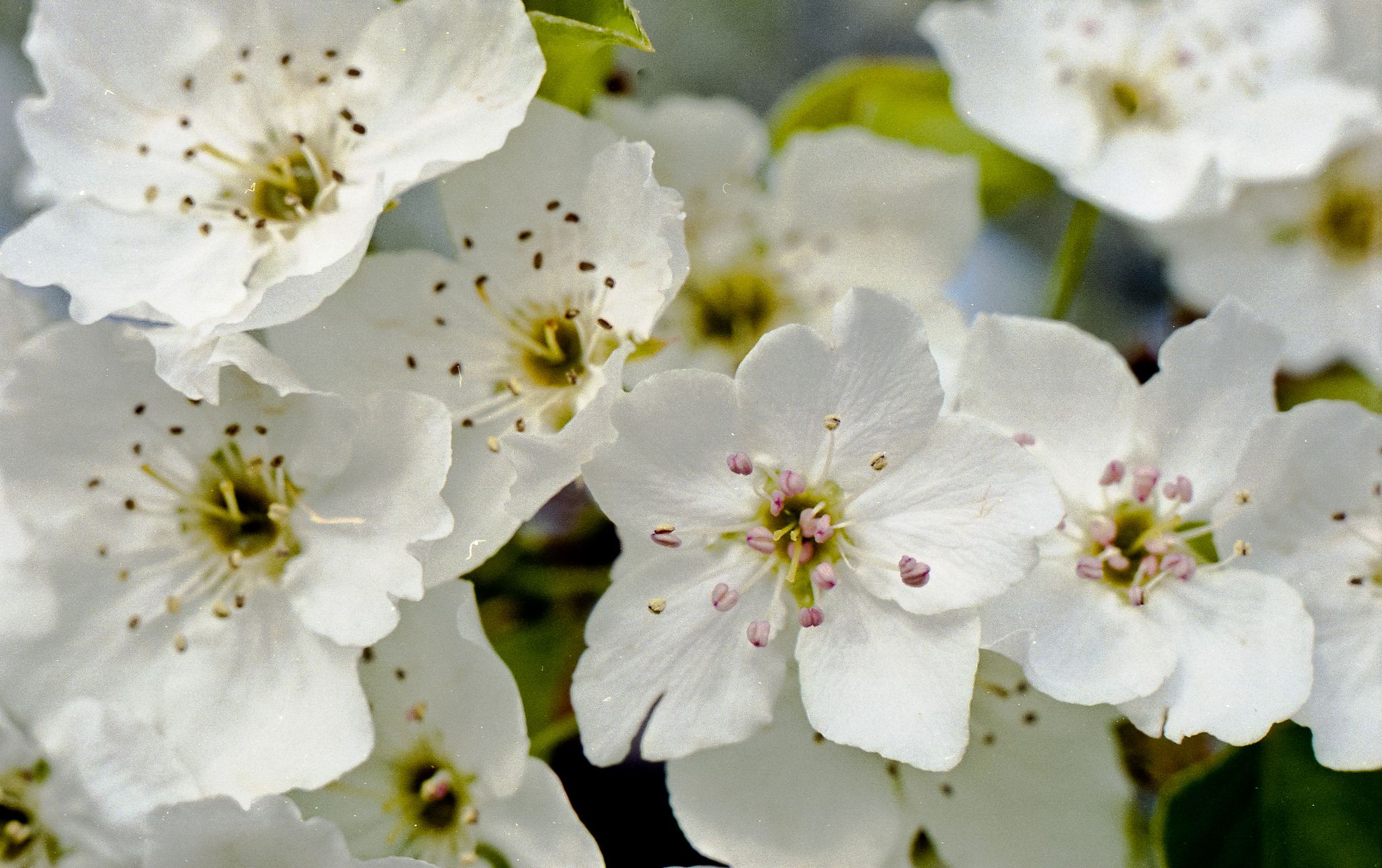 (Photo via Flickr/Andrew Prickett)
Apple Tree
Since the days of Johnny Appleseed, the Massachusetts climate has proven to be a winner when it comes to apple production. There are multiple varieties grown at our local apple orchards, but some are more suited to a suburban backyard than others.
The Liberty Apple is a hybrid apple tree bred to be not only low-maintenance, but is also more resistant to tree diseases such as fire blight, cedar apple rust, apple scab, and powdery mildew.
In late summer, the tree bears a large harvest of yellow and red apples that are sweet, yet tart. Liberty apples are great not only to eat fresh, but in apple pies, applesauce, apple butter or for canning. They store well and even improve in flavor after time.
So if you're looking to expand, or start, your landscaping this year, why not choose a beautiful plant that will also provide delicious meals or snacks for your family?