5 Best Spots for a Clam Roll: A Local's Guide
It's a question locals get asked dozens of times a year by visiting family and friends, or newcomers to the area - where do you get the best fried clams?
There are dozens and dozens of spots to get a delicious clam roll across Cape Ann and the North Shore - here are the ones that stand out the most.
Woodman's of Essex
We can't possibly have a list of best clam rolls without mentioning the inventors! Back in 1916, Chubby and Bessie Woodman were owners of a small market in Essex, where Chubby sold clams he dug himself. Legend has it a local fisherman made a joke about frying clams, and the idea was born! The newfangled fried clam spread like wildfire throughout the area, and even Howard Johnson himself came to the Woodman's to learn how to fry a clam perfectly for his own restaurant chain.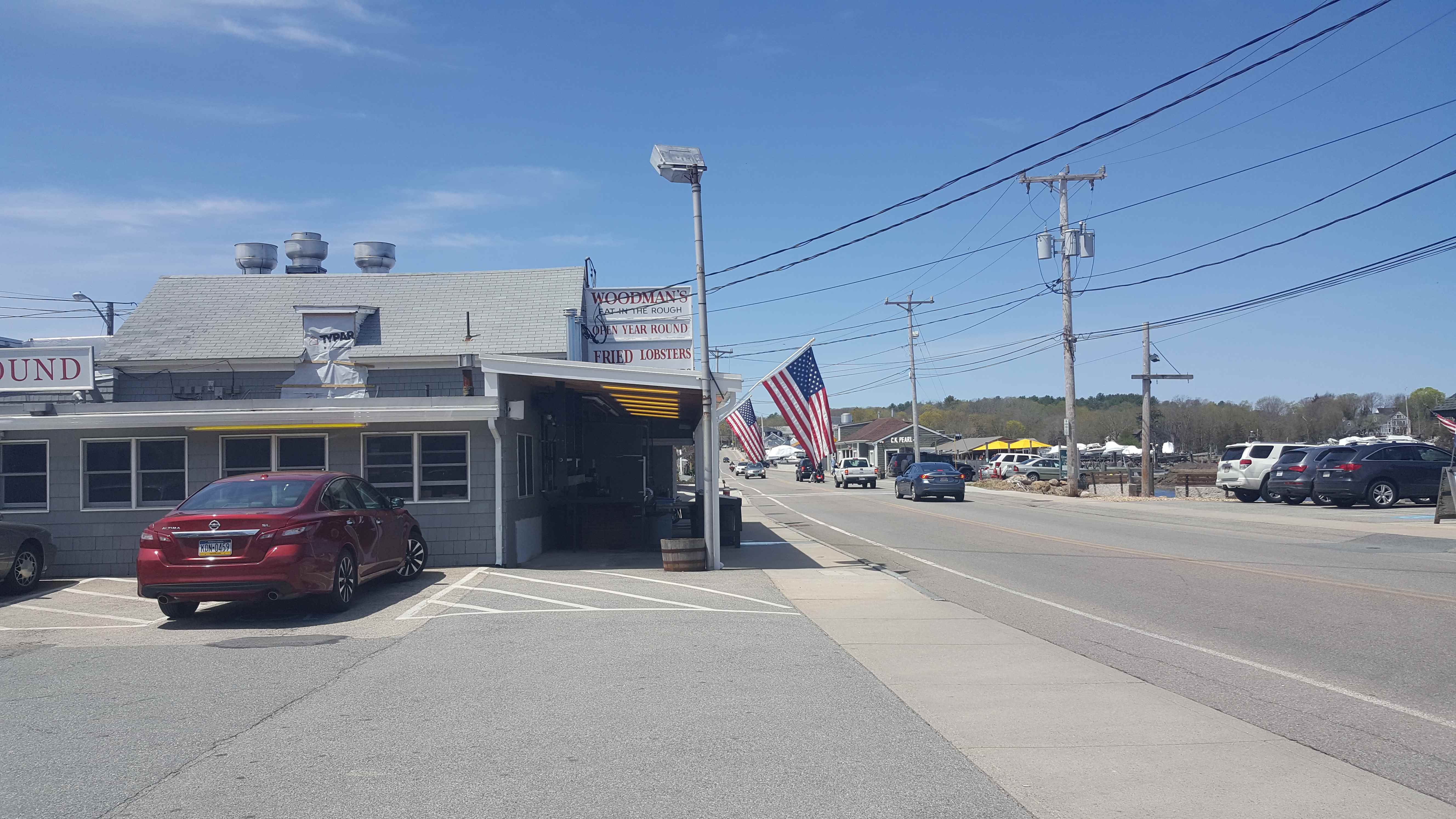 In the following century, Woodman's has remained the biggest name in the industry, and for good reason - not only are they the first, but they're among the best. Each year, they fry up approximately 1.5 million clams - and go through 3500 gallons of tartar sauce. On an average day, they'll fry 35 gallons of clams using the same recipe from 1916 - and still cooked in lard, a rare method that gives the clams a unique texture and keeps the breading intact. They've won countless awards, from Best of North Shore to Best of Boston and even World's Best Fantastic Fast Food from the Travel Channel. They've remained a family restaurant, having employed more than 300 family members over the years.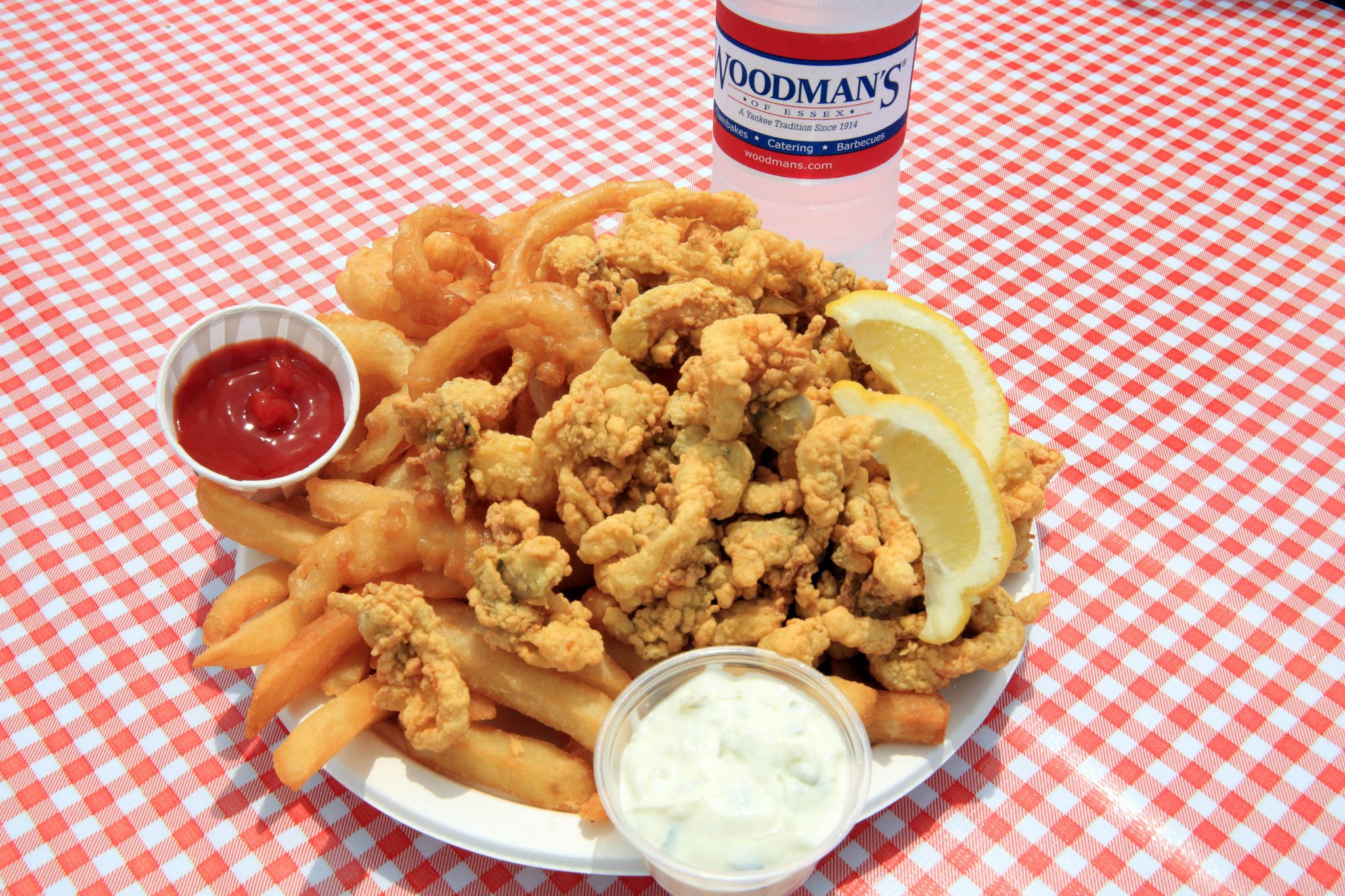 (Photo courtesy of Massachusetts Office of Travel and Tourism)
Woodmans is so popular that four Hollywood movies have filmed there - 1996's The Crucible, 1999's Love Letters, 2009's The Proposal, and 2010's Grown Ups.
Woodman's summer hours are 11AM-10PM daily, Father's Day through Labor Day. They are located at 121 Main Street in Essex, on the Essex Causeway. For more information, visit their website.
JT Farnham's of Essex
JT Farnham's, on the Essex Causeway, is another stop on the "Clam Highway" that is Route 133. Their location is particularly unique because of the outdoor tables that overlook the Essex Salt marsh - along with plenty of indoor seating. Built in 1941 by the Wilson family and originally dubbed Wilson's Fried Clams, the restaurant was then sold to Joseph and Matilda Farnham, and then passed down to the next generation, Joseph and Janice Farnham. The property changed hands again in 1994 during its 50th year of business, and the "JT" was added -for current owners Terry and Joseph Cellucci.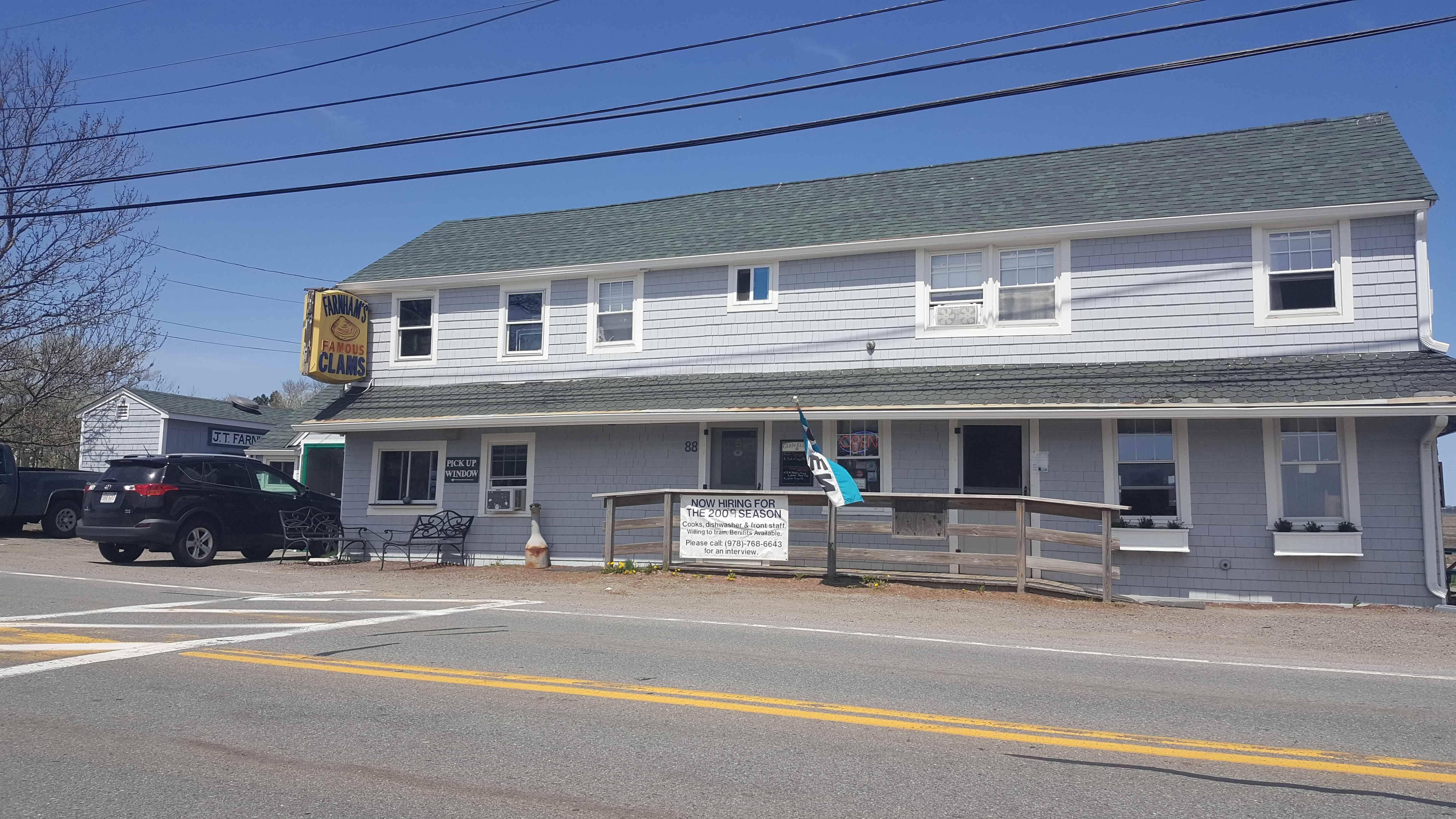 JT Farnham's clam rolls are unique. The clams are a bit smaller than the other local chains on average, and they're first dipped in a secret batter of four ingredients, instead of the typical evaporated milk, before being dragged in corn flour and hitting the fryer. They tend to be crunchier that way, and have more crispy, delicious batter around them. The tartar sauce is sweeter, and more plentiful, too!
JT Farnham's is cash only, but they do have an ATM on site, if necessary. They are located at 88 Eastern Ave in Essex, and are open the first weekend in March through December yearly.
Essex Seafood
Just over the border from Gloucester, Essex Seafood does double duty as both a live seafood retail market and restaurant. It tends to be a little less packed than its neighbors, JT Farnham's and Woodman's, but don't take that to mean it isn't just as good - it just means that in the dead of summer in the middle of tourist season, you'll spend less time waiting and more time enjoying the food. A favorite of the locals, Essex Seafood has a great "clam shack" vibe, with the typical big booths, wood paneled walls, and window service. It doesn't have the incredible marsh views of Farnham's, but it does have more off-street parking, which can eliminate a lot of frustration.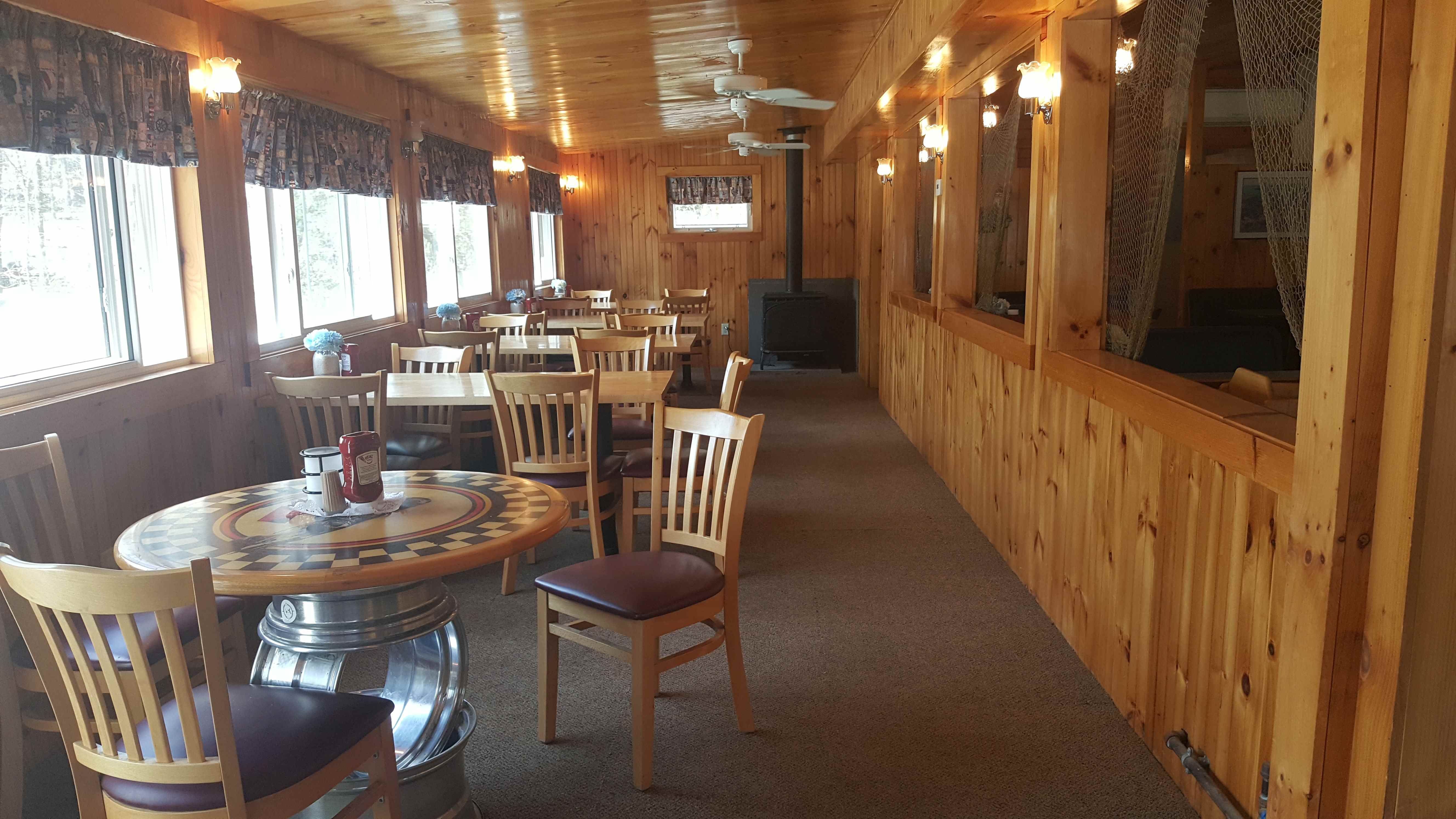 Essex Seafood's fried clams (seen at the top of the article) tend to have smaller bellies, but the batter is light and crispy - and they give you plenty of tartar sauce. Portions are large, and they have a solid 4 star rating on Yelp, and a 4.6/5 on Google. The best part? They're open year round!
Essex Seafood is located at 143 Eastern Ave in Essex. Check their website for menu items and current seasonal hours.
Clam Box of Ipswich
Once you've seen the Clam Box, you may fall in love with its quirky charm! The building is a nationally recognized landmark for over 80 years - shaped just like a box of fried clams!
Built in 1938 by Dick Greenleaf and currently owned by Chickie Aggelakias - helped by her son, Dimitri - this Ipswich staple serves up some of the best fried clams in the area. As their website says, "Although we don't claim to have invented the fried clam, we believe we have perfected it."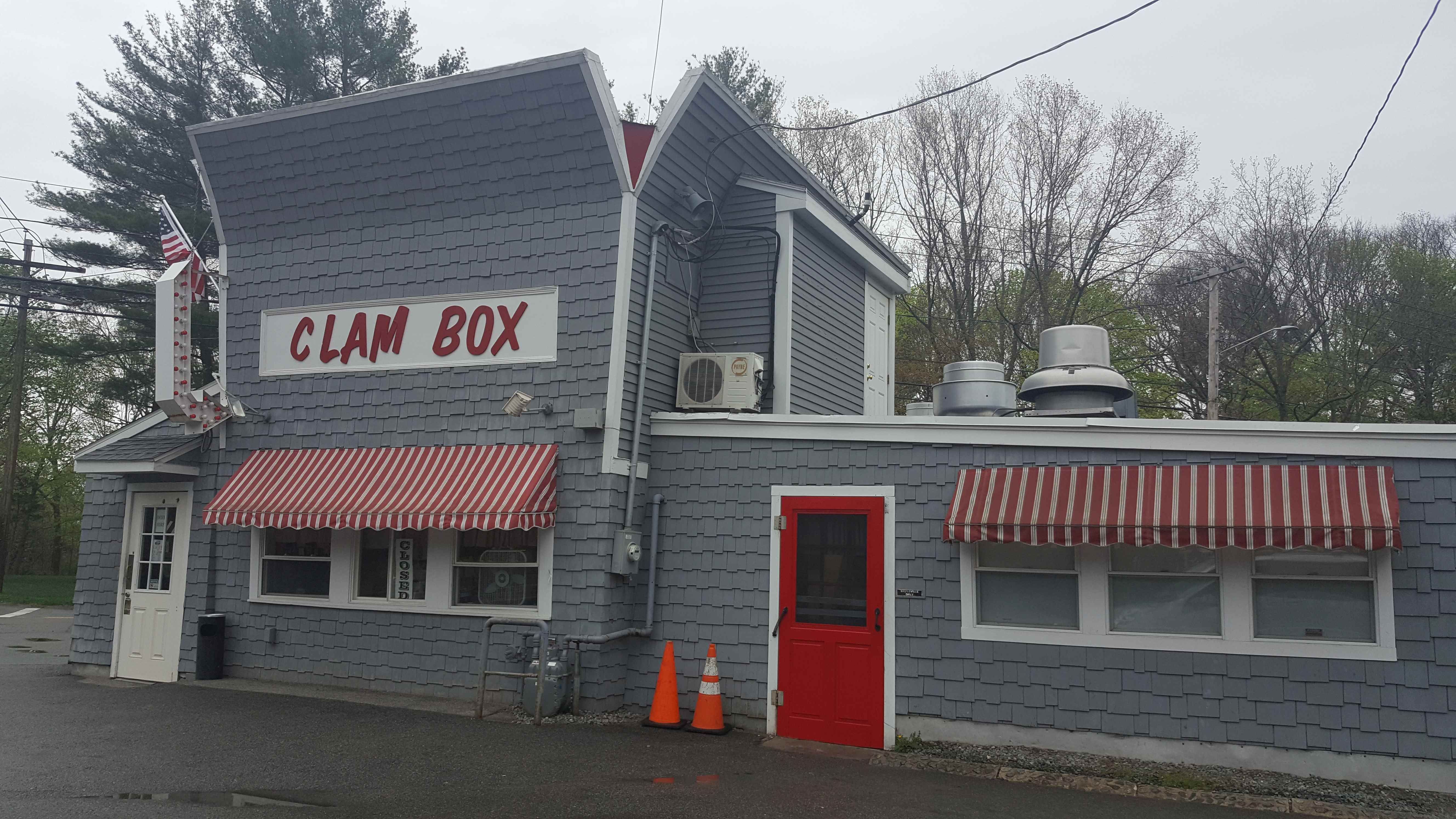 These oversized clams have a unique taste and crunch, because they're fried in a blend of yellow corn and white pastry flour - and they're fried not just once, but twice. They're also light and fresh, because the Clam Box does something else pretty unique - they change their fryer's oil out twice a day. They stop cooking every afternoon at 2:30, even if it means the next customers have to wait a bit, and dump the oil. Chickie's been doing it that was for 29 years - and there's a sign up that explains the process. While some fried clams at other spots can seem heavy and burned, the Clam Box's clean oil means you're getting a nice, clean flavor!
The Clam Box has raving fans far and wide, and has been featured in magazines like Yankee, Gourmet, US Airways, and Vice, and on local shows like Chronicle - even the Food Network!
The Clam Box is located at 246 High St in Ipswich, and is open 11-7 every day but Tuesday, when they are closed. For more details, visit their website.
Charlie's Place

Lastly, Charlie's Place in Gloucester makes the list, even if off the beaten path, away from 133 and the rest of the clam shacks. This breakfast and lunch joint sure knows how to fry up fish and clams - earning them a lot of love from locals.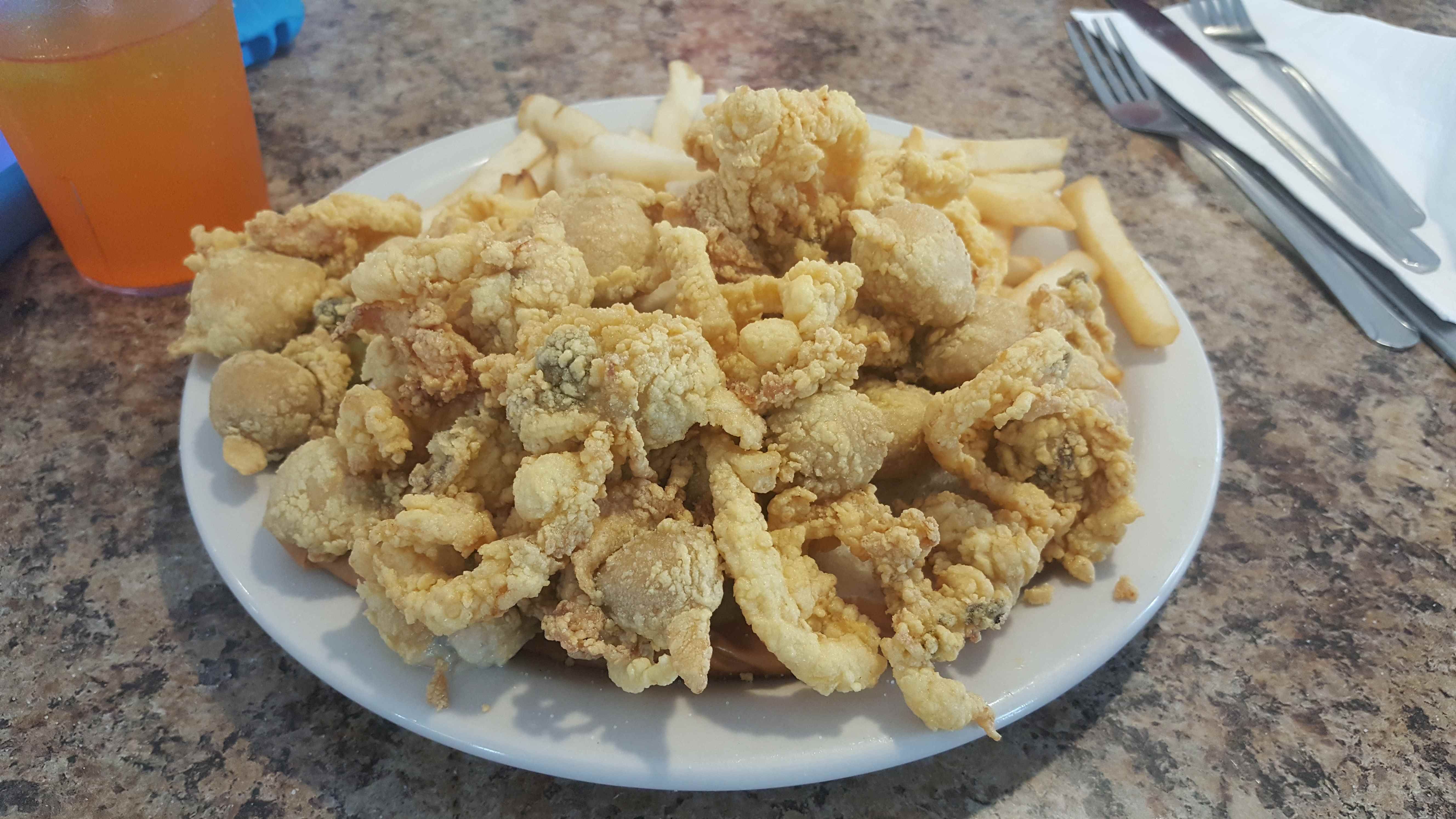 While there's no outdoor seating or late dinner hours, Charlie's is worth stopping by for lunch or early dinner. Their clam rolls are reasonably priced and have a heaping, plentiful serving of clams atop a well-buttered roll - $16.99 as of today, with fries and pickles. The fried clams have huge, round bellies, and the batter is crispy and light without heavy, overused oil. Service is always fast and friendly, and the tartar sauce comes in big squeeze bottles so you can use as much as you'd like. Charlie's also has fabulous desserts, if the clam roll doesn't fill you up all the way.
Charlie's Place is located at 83 Bass Ave, Gloucester - across from the Stop & Shop plaza. Their hours are 7AM-6:45PM daily. For more information, check out their Facebook page.