Cape Ann Homes: East Gloucester Victorian Gets a Facelift
When artist Ann and photographer Mike realized it was time to repaint their East Gloucester victorian after 11 years a of pale yellow paint job, they paused - the color seemed almost anemic to them, and they figured it was time for a change. So, they decided to go bold - and the end product is spectacular!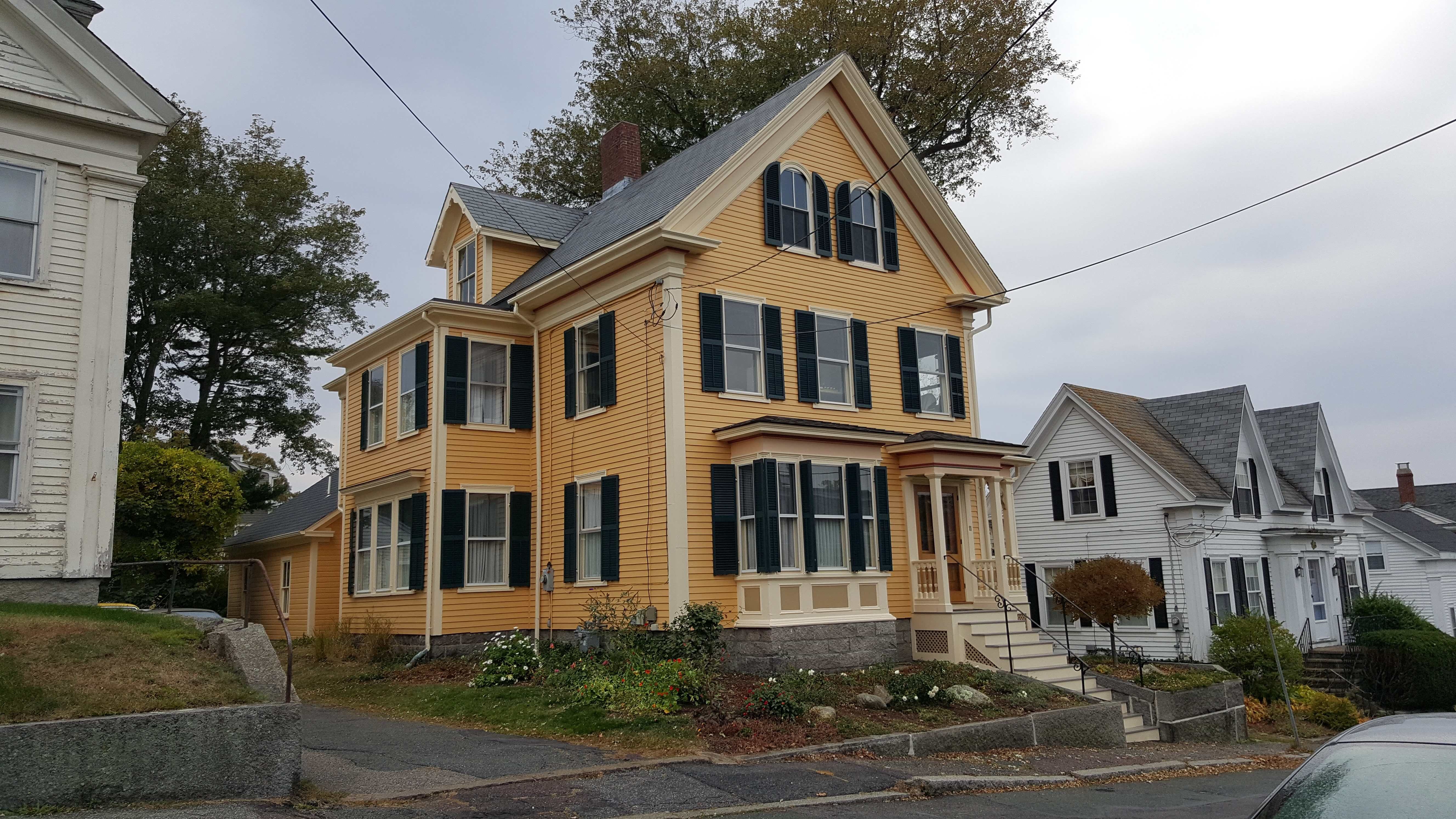 Ann and Mike started the process by consulting with a friend of theirs, who worked for Old House Journal Magazine. She agreed on the necessity of a color change - and recommended they call well-known Cape Ann architect and designer Jonathan Poore for help. After a consultation, Poore provided them with a color pallet that paid homage to the yellow, but used many different accent colors to bring out the details of the home's exterior.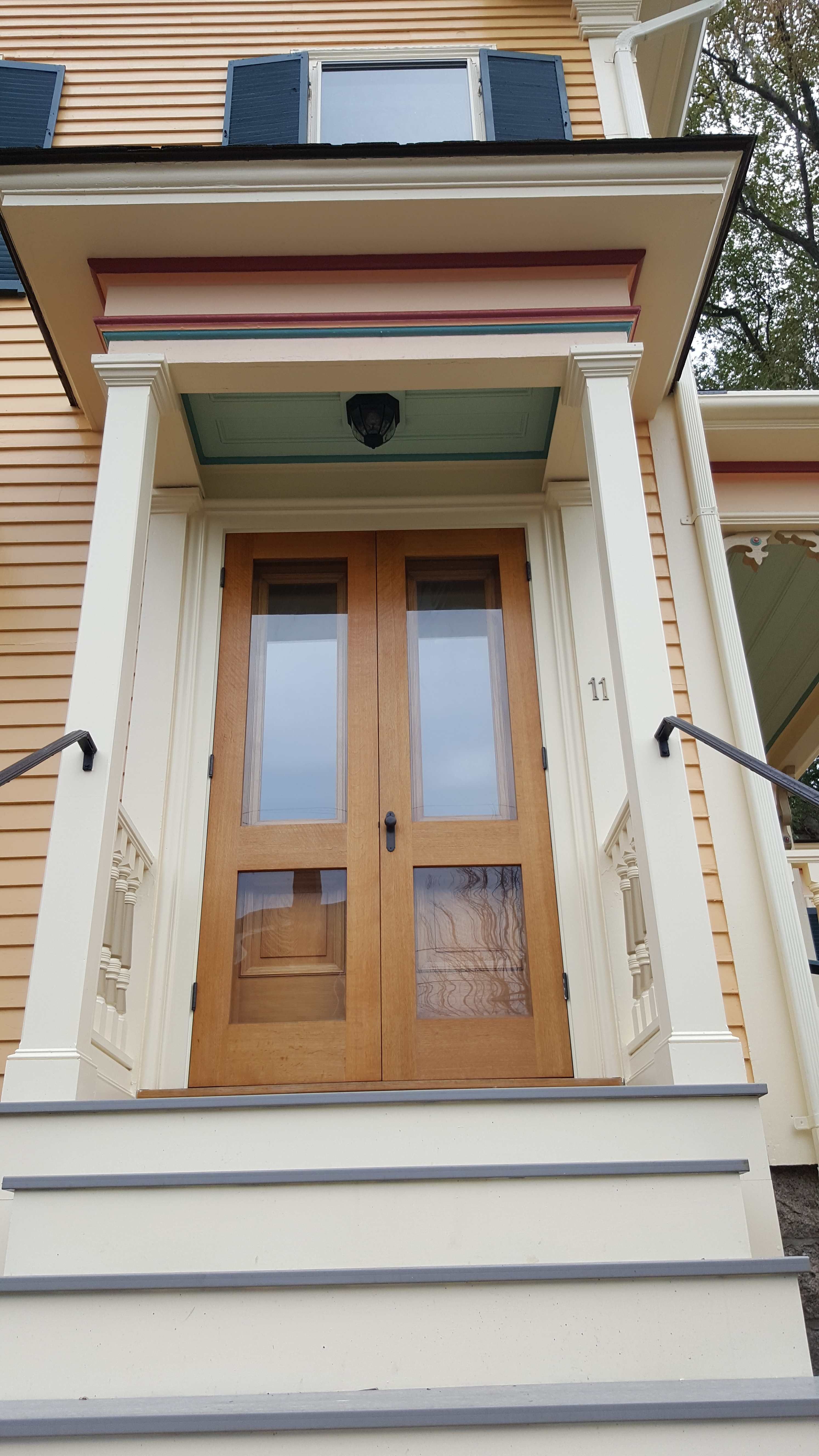 The front door has also been recently replaced by a custom-made wood door by local Robert Frontiero of RPF Woodworking, who also replaced the side porch banisters by using a template. The side porch was also recently replaced by local contractor Domenic Curreri, with a mix of composite decking for longevity, and traditional wood to keep the porch in the same style as the rest of the house.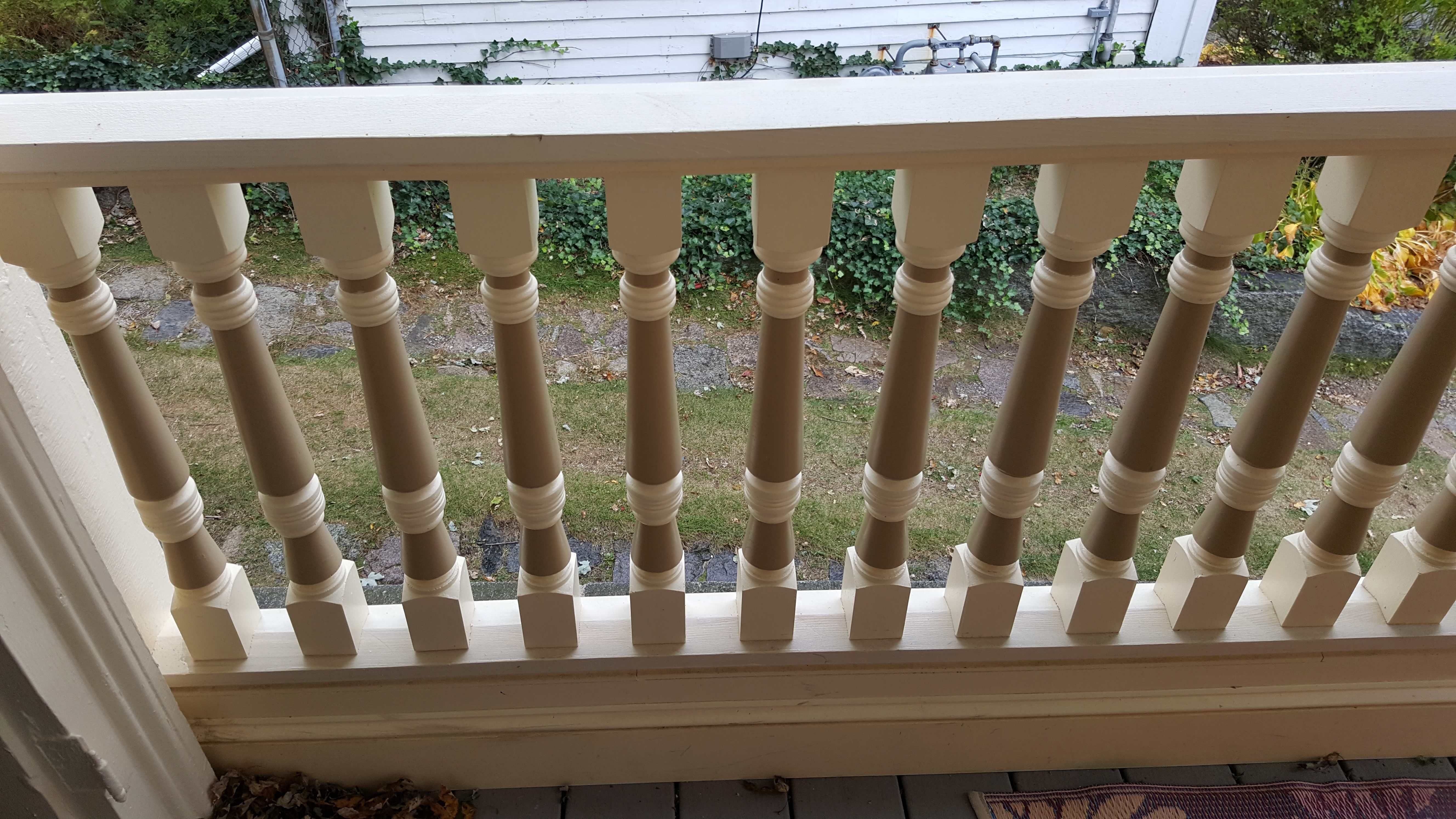 Ann used Jerry Enos Painting of Cape Ann to take on the detailed, nuanced job of using a pallet that included nine distinct colors. "It's always a pleasure bringing beautiful homes in Cape Ann back to their original glory.", Enos said about the project. "Such was the case with this East Gloucester home, which showcased vibrant colors and accents. Thanks to Mike and Ann for entrusting us with their home."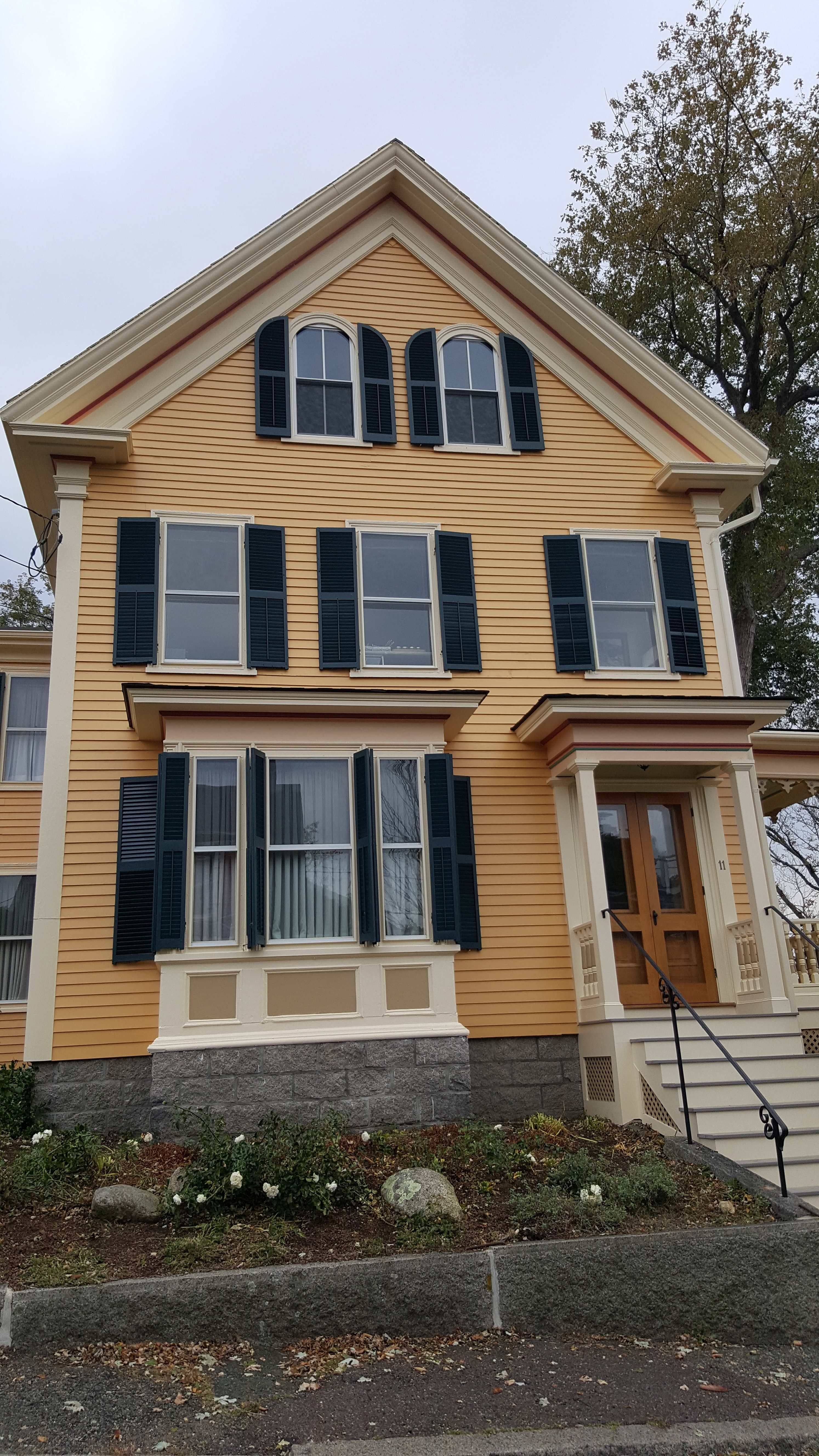 Ann had great things to say about the painting process as well, which took about two weeks to complete, including some delays because of rain. "Jerry Enos and his crew were real professionals. They brought in a portable toilet so they wouldn't constantly use mine, and when they noticed a front shutter didn't match, they moved that shutter to the side of the house where it wasn't noticeable." It's the small touches like that that make this home stand out amidst the other rambling victorians in East Gloucester.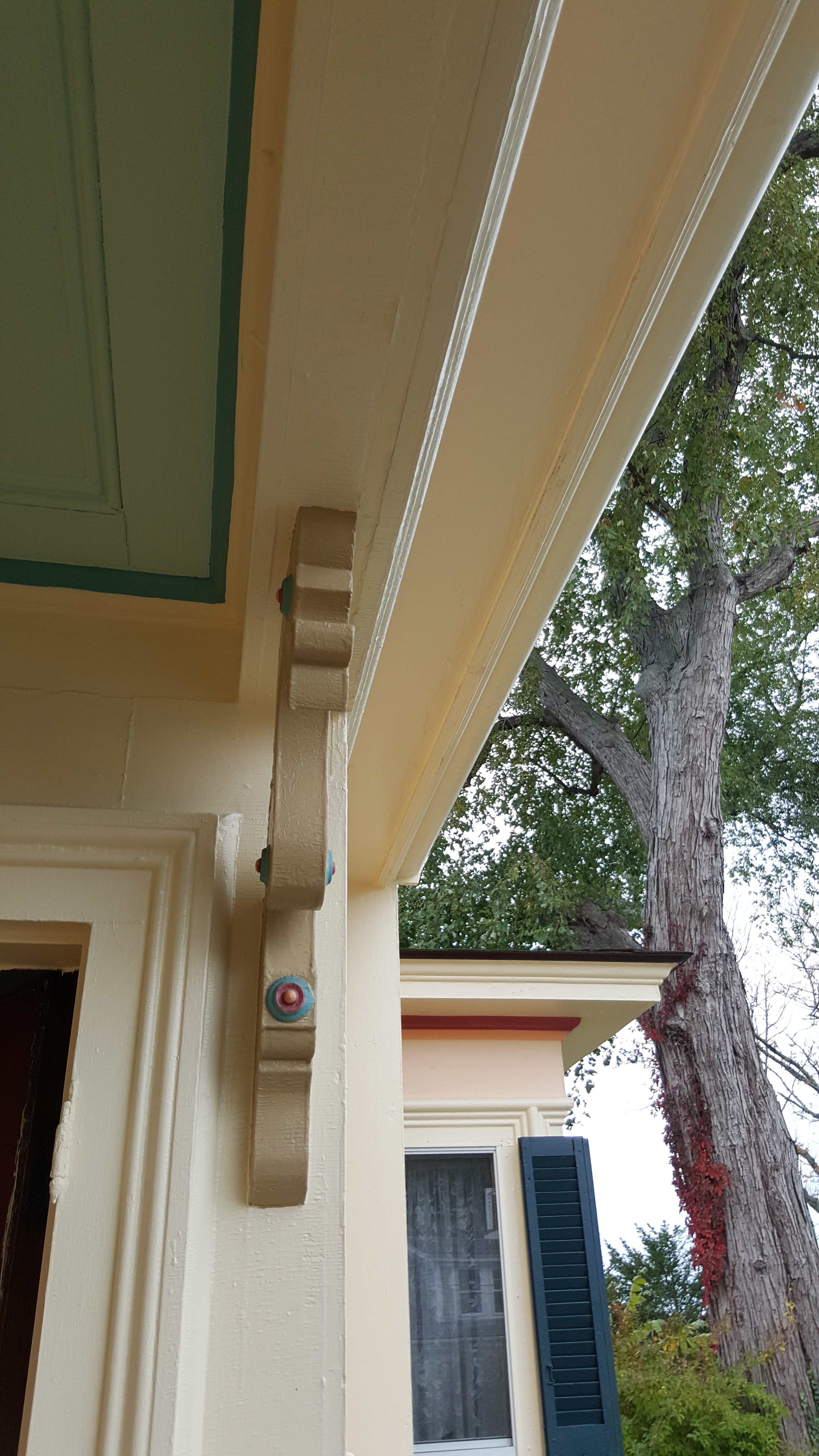 On our tour of the exterior, Ann explained that previous to their purchase of the home in the early 1970's, the home had been used by artists/painters who were taking classes in E. Gloucester (Rocky Neck, Pirates Lane etc.). Ann is a painter, and her husband Mike is a photographer, so the home has had decades of use by creatives - and the old exterior paint job belied the talent contained inside the home.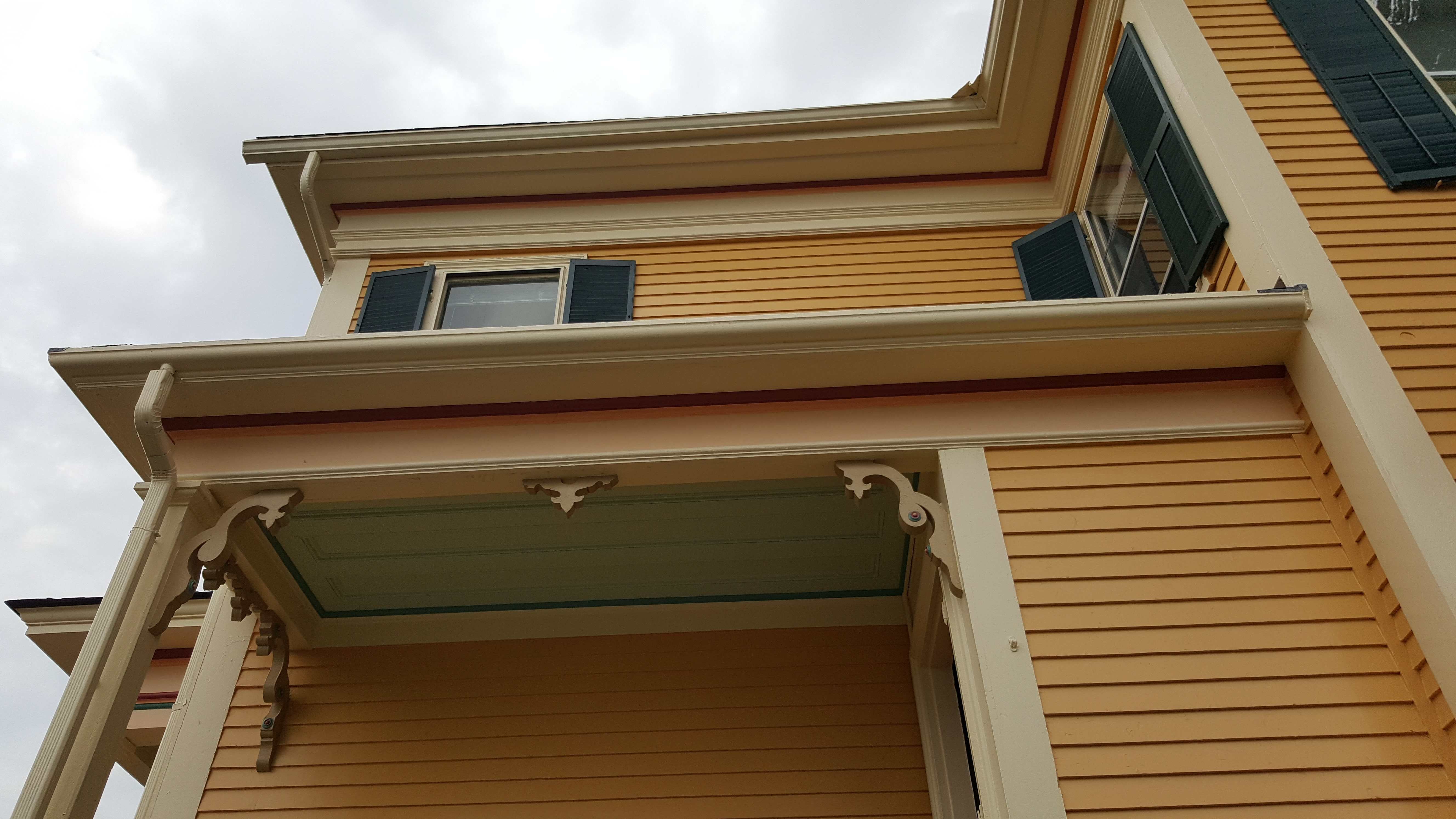 Ann pointed out that the more earth tone, tan colors were positioned lower to the ground, while the brighter colors were higher, to draw the eye towards the detail. The light blue-green used on the ceiling of the porch was chosen with practical reason - these colors tend keep insects like mud daubers from making nests in the corners of exposed porches.

So after 37 years of ownership of their East Gloucester victorian, Mike and Ann have a head-turning exterior that brings out the uniqueness of their property - and showcases local contractor's fabulous work.